Hi Ivan, great to have you. Please tell us a little bit about your background as a journalist.
My name is Ivan Fernandez. I've worked as a journalist and (sometimes) photographer for about 20 years now. I started locally as a student-contributor at a county paper and later gained a lot of experience during the early days of music blogs, which feels eons apart from today's saturation of Substack newsletters.
Name: Ivan Fernandez
Authory page: authory.com/IvanFernandez
Number of articles: 340
Number of publications: 6
My focus when I started was in entertainment, namely music and film. Since then, I've covered stories, and topics, and conducted interviews with people involved in the arts, culture, history, politics, and sports with a focus on Latin America & its diaspora.
I am currently a regular contributor at KCET and L.A. Taco. I've also been published in L.A. Weekly, Remezcla, Gamecrate, FLAUNT, Coachella CAMP Magazine, VICE Noisey, Red Bull Panamerika FM, MTV Iggy, and more. Outside of the journalism world, I'm currently wrapping up my graduate thesis at San Diego State University.
You have been using Authory for several months now. What did you look for initially?
At first, I was curious as to what Authory had to offer as a portfolio service. I've used the free version of at least two other portfolio services online and never felt compelled to use their paid version. All had their positives but the process was always tedious to a degree.
I've used the free version of at least two other portfolio services online and never felt compelled to use their paid version.
What attracted me about Authory as a service was its automation. The ability to simply plug in the web URL of a publication along with my byline and have Authory both upload old articles along with new ones without any other input is one of those ideas you're shocked hasn't been done sooner. And if it was already done before this, then that's a strike against the competitor's marketing team!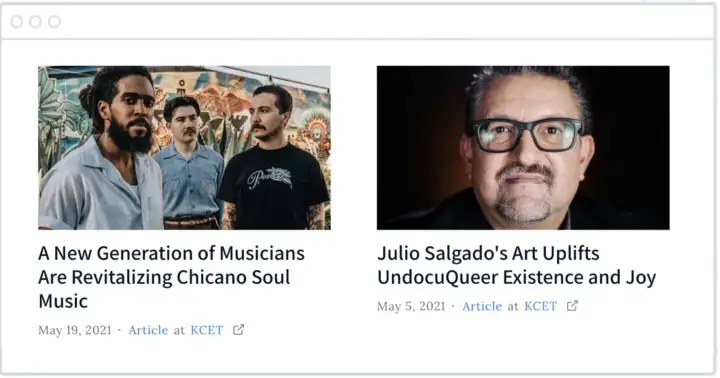 ---
---
And how has Authory worked for you? Have your expectations been fulfilled?
Authory has worked great since I started using it. My backlog on some sites is over a half-decade long and I've rediscovered old articles of mine I forgot I wrote!
I have yet to take advantage of the newsletter option but hope to do so soon to add to my personal blog. I especially love the fact that Authory saves a version of each article independently from where it was published as a backup.
Remember when I mentioned the tedium behind other services? This solves all of that!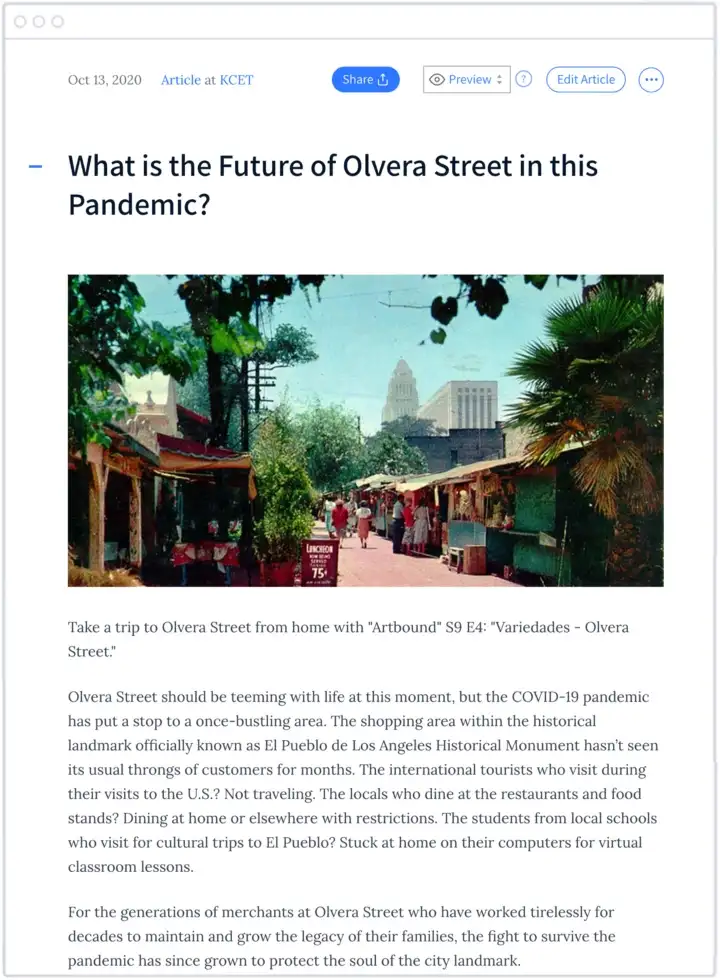 What would you say to your journalist colleagues about Authory?
I know I'm not the only journalist who has lost dozens of published articles for a myriad of reasons. In the past, I saved/archived only my favorite articles as I found that entire process tedious (not to mention boring!).
I won't say that Authory makes the process fun but it certainly provides lots of peace of mind, which is something I'm sure we're all aching for in our almost-post-pandemic present.
The timing also couldn't be better. Days after I backed up my stories from Gamecrate onto my Authory page, the site publisher Newegg announced it would shut the website down permanently within a week. My decision to sign up at Authory literally saved years of my career at Gamecrate from disappearing, something that already happened twice in my career when two other outlets I contributed to were literally deleted overnight.
Authory provides lots of peace of mind. My decision to sign up literally saved years of my career from disappearing.
Thanks, Ivan!
Ivan and thousands of other writers and journalists are using Authory to take control of their content and their audience. Join Ivan for free at Authory