Authory will automatically monitor any number of sources (websites, social media networks, podcast platforms) for new content of yours and you'll receive an email digest on the days when at least one new piece has been found: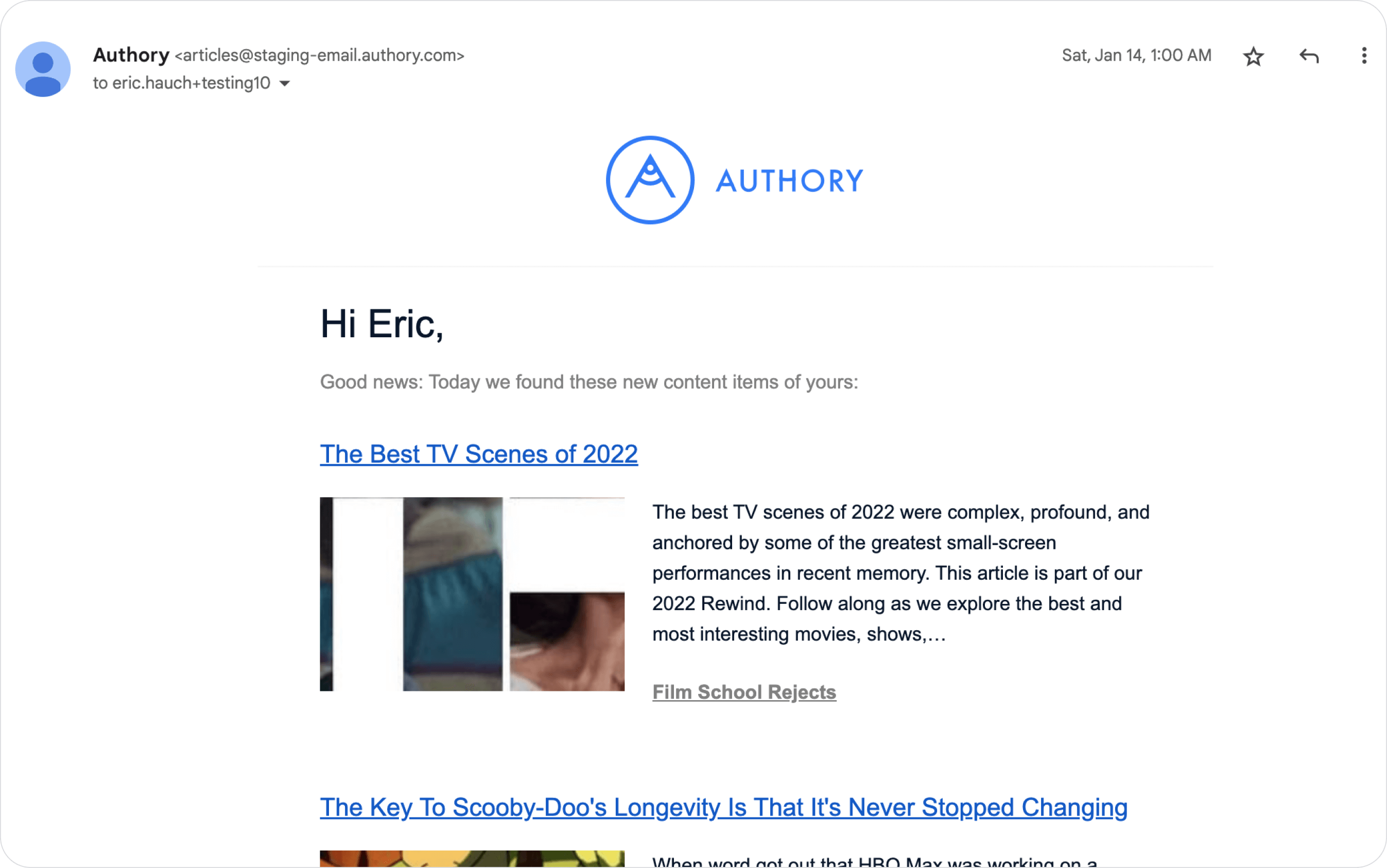 That's a great way to be up to date on which content items of yours appear where and when.
1. Your sources
You can check which sources Authory is monitoring for you in your Source settings: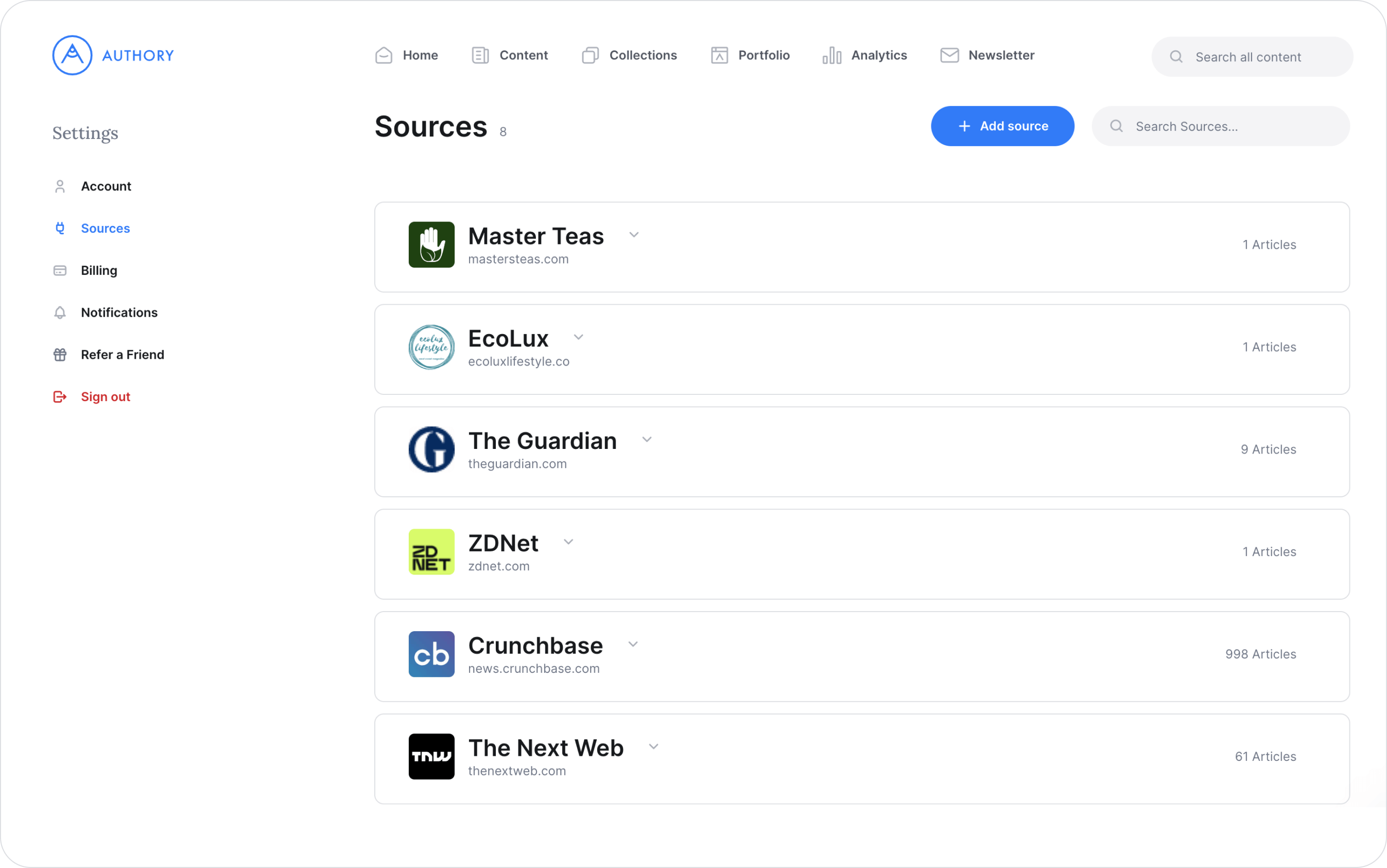 This is also where you can add new sources anytime. Simply click on "Add source":
No matter what source type you choose (Website, Twitter, LinkedIn, YouTube, Podcast or Facebook), you can select every time whether you want to import past content only, or future and past content or future content only. For monitoring purposes only the latter two make sense.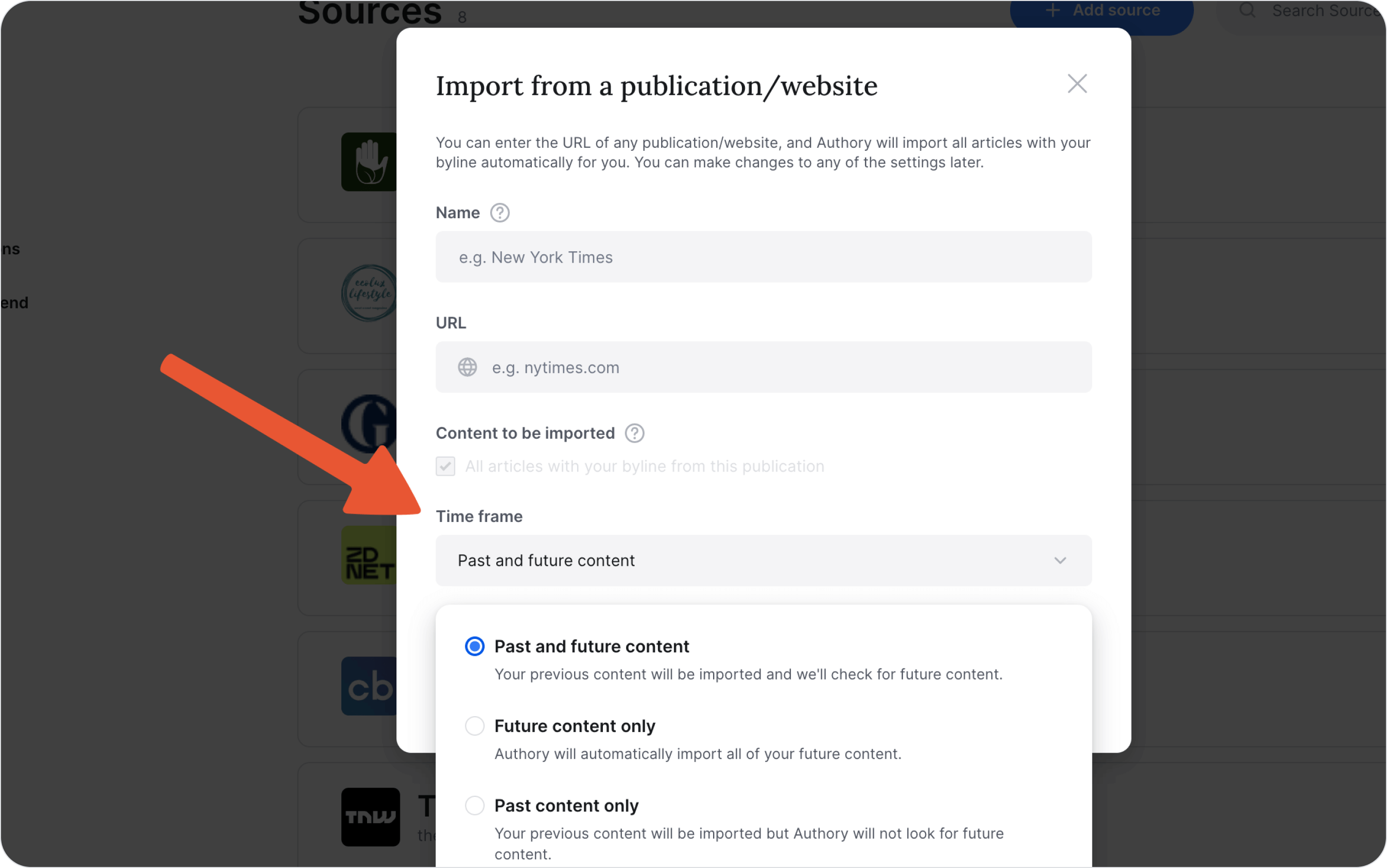 Once you've added a new source, you can enable or disable the monitoring for future content like by clicking any of your source settings and changing the "Auto update" toggle: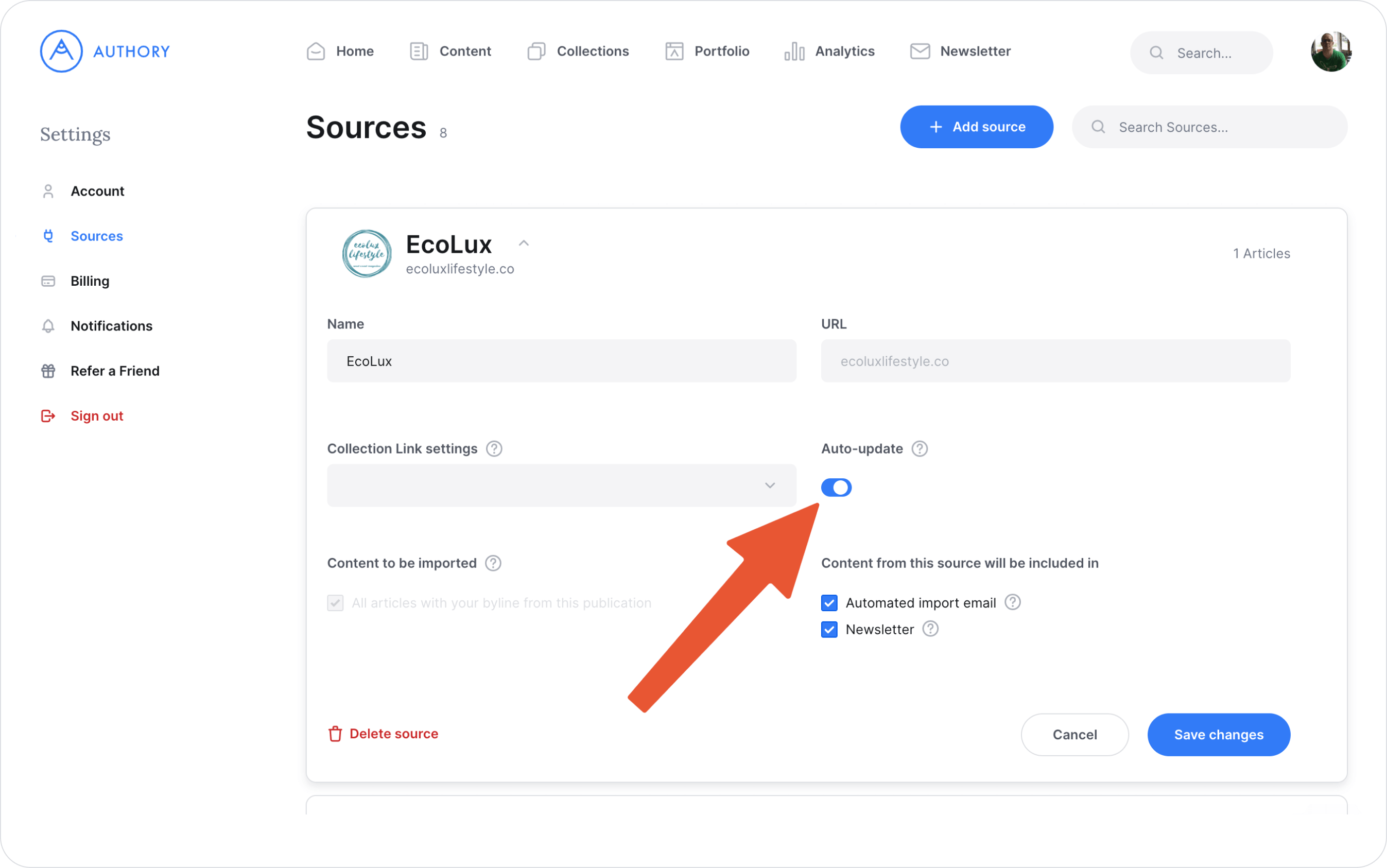 2. Email digest
You can switch on/off whether you'd like to be notified about new content via email in the Source settings: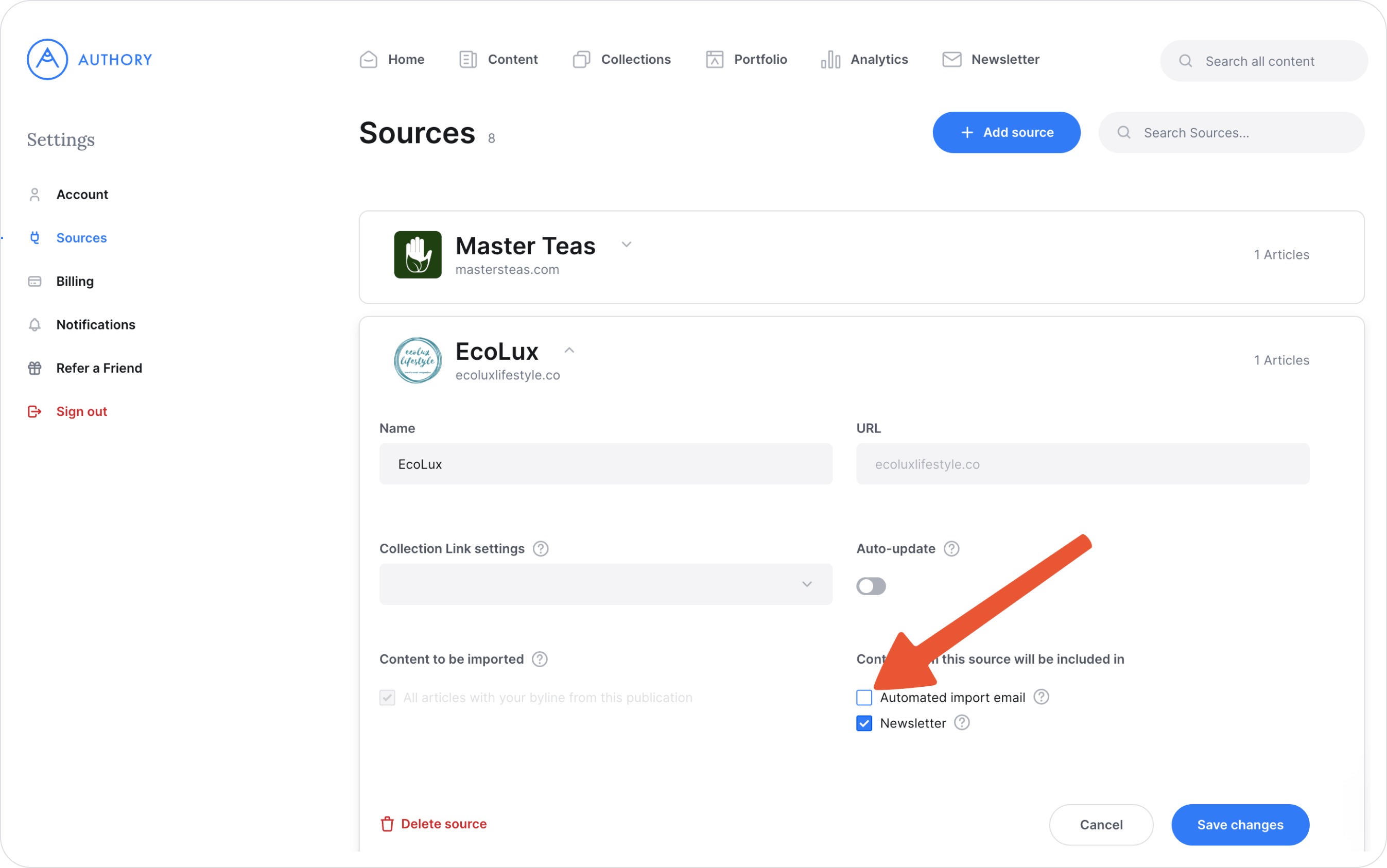 Switching the toggle off means the content will still be imported but you won't receive an email notifying you.
3. Email newsletter
If you don't want your newsletter subscribers to be notified about content from specific sources (say, your Twitter content), then you can switch off the respective toggle here in the Source settings: