INNOVATIONS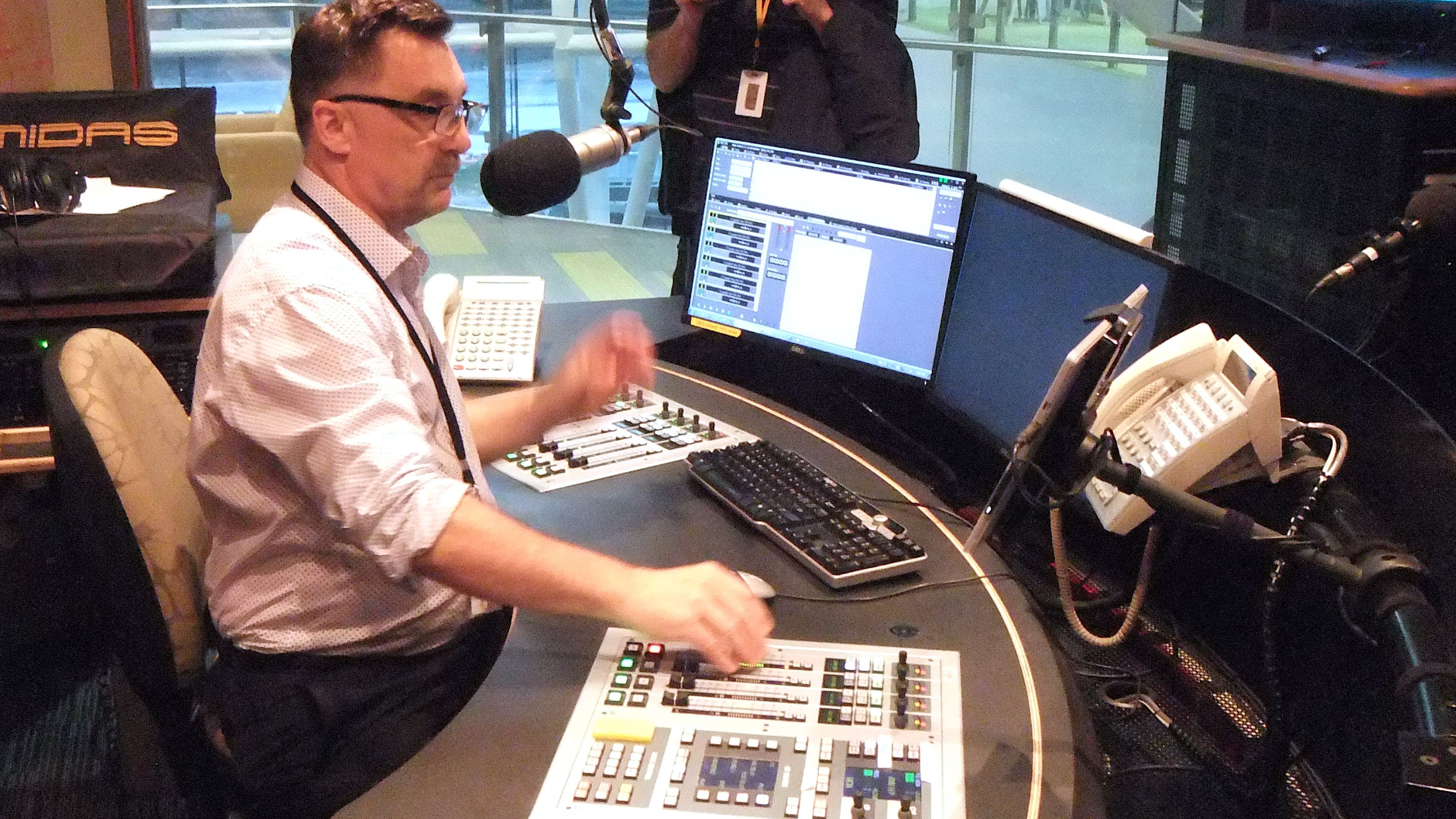 By WILSON da SILVA
Sydney AUSTRALIA
AT the gleaming new high-tech radio studios of Australian Broadcasting Corp. in Sydney, the era of reel-to-reel tapes and messy editing rooms is gone. In its place are radio journalists using computer screens and toggle pads.
This is the world of D-Cart, a computerized radio broadcasting system pioneered in Australia and now being sold overseas. Studios in the United States and Canada have bought the system and Australia's AWA Ltd. is set to manufacture it.
"Every time you put sound on to a tape and transfer it in editing, you lose quality, and a lot of tape is thrown away," said Australian Broadcasting Corp. (ABC) radio sales manager Marghanita da Cruz.
"With D-Cart, there is no maintenance of tape machines, you don't have cartridge machines, there's no splicing tape and people in the network have instant access to anything recorded. It pays for itself in three years," she said.
Under the system, audio material, such as interviews and ambient sounds, is gathered by radio reporters with tape recorders and sent back to the studio, where it is transferred to powerful computer hard disks.
Each item is given a name and logged into the system, immediately popping up on computer screens across ABC. News programs, overseas services, current affairs and talk shows have instant access to the same item for editing.
On screen, it appears as a computer text document, with a listing of its title, reporter's name and duration. Press a button and the audio content plays over a speaker.
To edit, journalists call up the item and manipulate the sound on- screen, using a pad that guides a cursor across a long thin band representing an imaginary tape.
Audio segments can be turned on and off by clicking the pad along the part of the "tape" where the desired sound bite exists. The tape can be cut by merging the sound bites into a story, over which a voice report can be added.
News readers have it even easier, using a touch-screen system to call up the reports and put them to air.
D-Cart, developed over the past two years by the national broadcaster, operates at four sites - the Radio Australia foreign service, Radio National, local ABC stations in major cities and the JJJ youth network.
Others will soon join.
D-Cart, or Digital Cartridge editing system, is the brainchild of Spencer Lieng, a Cambodian who grew up in Australia and first developed a computer solution to ABC's nightmare of broadcasting to the country's five time zones.
ABC Radio, with annual expenditures of $274-million Australian ($245- million Canadian), says it has 14 simultaneous broadcasts through 500 transmitters across five time zones in the world's sixth-largest country.
It runs 400 separate local and national news bulletins a day, and Radio Australia broadcasts in eight languages.
Mr. Lieng, ABC's manager of research and development, first cracked the time zone problem in 1982. Programs airing in the eastern states had to be recorded on tape, then broadcast again later in the nation's centre, west and outlying islands.
He developed a system that recorded programs as digital data on hard disk, and the computer then rebroadcast them automatically, according to schedule.
"We've definitely moved into digital technology (in the radio industry) and it is the way of the future," Mr. Lieng said.
Other broadcasters see his point. Canadian Broadcasting Corp. has bought D-Cart for its Toronto and Ottawa newsrooms, while France's Europe One and British Broadcasting Corp.'s Westminster bureau are using the system on a trial basis.
American Broadcasting Co. has installed D-Cart at its 14-studio New York and Washington operations, and ABC is talking to broadcasters in Asia about possible sales.
ABC is also working on "suitcase studios" that will allow sound recording, editing and transmission from the field.