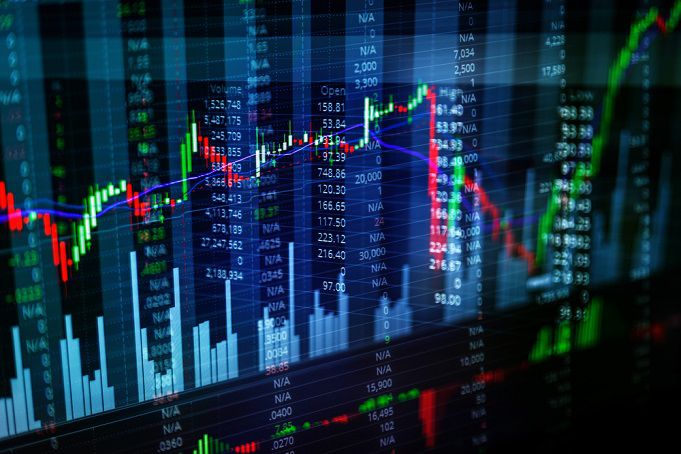 A vital part of a trader's success, especially those who trade frequently, is the ability to evaluate the patterns in trading data. Technical analysis techniques can remove emotion from a trading decision. A technical analysis system can generate buy and sell indicators and help locate new trading opportunities. With the improvements in hardware and the speed of accessing millions of points of data over the past 15 years, technical analysis tools are available to all online traders.
Most of the better sites that offer technical analysis tools also guide new traders towards a fundamental understanding of the core concepts. Some of these resources are free or included in a broker's platform, but others charge a fee. We'll take a look at technical analysis tools that are built into brokers' offerings as well as some standalone resources. These are listed in alphabetical order and are not intended to imply a ranking.
Brokers Offering Technical Analysis Tools
Several of the brokers listed below utilize Recognia, a third-party provider. A Canadian-based company, Recognia by Trading Central, provides excellent technical analysis tools that many brokers have integrated into their frequent trader platforms. Recognia's tools automatically analyze price action to identify and interpret classic chart patterns and other critical conditions based on accepted practices of technical analysis. These Technical Event notifications give traders insight into the strengths and weaknesses of stocks under consideration. These tools cannot be accessed by individual investors outside brokerage platforms, but you will find their technology built into quite a few active trader sites.
Ally Invest's brokerage platform includes a stock screener that is powered by Recognia.
Read Investopedia's review of Ally Invest.
Charles Schwab
Charles Schwab's frequent trader platform, StreetSmart Edge, offers Screener Plus, which uses real-time streaming data, allowing clients to filter stocks and ETFs based on a range of fundamental and technical criteria, including technical signals from Recognia. Traders can set the parameters that are most important to them and then integrate Screener Plus results with their pre-defined watch lists. StreetSmart Edge's customizable charts incorporate Recognia pattern recognition tools. Charting on mobile devices includes quite a few technical analysis indicators, though there are no drawing tools.
Read Investopedia's review of Charles Schwab.
E*TRADE
On Power E*TRADE, the firm's active trader platform, the Live Action scanner has over 100 pre-defined screens that scan the market in real-time on live prices and live analytical metrics based on technical, fundamental, earnings, sentiment and news events. The Oscillator scans built into Live Action help uncover overbought or oversold stocks and explore additional opportunities for a client's portfolio. Many of these built-in screens are unique to the Power E*TRADE platform. The Recognia scanner enables you to scan stocks based on technical events or patterns, and set alerts when new criteria are met. You can use the paper trading capabilities of Power E*TRADE to test out your technical trading system.
Read Investopedia's review of E*TRADE.
Fidelity Investments
Active Trader Pro is Fidelity's downloadable trading interface, offering a deeper feature set than is available through the website. Active Trader Pro provides customizable charting functions and trade tools upfront. The software can alert you to technical signals in stocks you are following, and provide alerts on open positions. Fidelity's web-based charting has integrated technical patterns and events provided by Recognia. The advanced charting on the web offers the ability to see up to 40 years of historical price data, 30 days of intraday data, extended hours data, and more than 60 fully customizable technical indicators.
Fidelity's Online Learning Center with content made up of articles, videos, webinars, infographics, and recorded webinars, includes a focus on technical analysis. Fidelity also offers weekly online coaching sessions, where clients can attend with a small group (eight–10 attendees) to have in-depth discussions around the topics of options and technical analysis.
Read Investopedia's review of Fidelity.
Interactive Brokers
Extensively customizable charting is offered on all of Interactive Brokers' platforms and includes hundreds of indicators and real-time streaming data. Traders Workstation (TWS), IB's flagship trading platform, contains advanced technical analysis tools with over 120 indicators and more than 30 years of data. There's a demo version of TWS available that allows traders to learn how the platform works and to test trading scenarios. In addition, it's possible to attach a third-party analytics platform to your IBKR account. A full list of vendors can be searched at the Investors Marketplace.
Read Investopedia's review of Interactive Brokers.
Lightspeed
Intended for very frequent traders, Lightspeed's flagship platform, a downloadable program called Lightspeed Trader, has a highly customizable live market scanner called LightScan which can help you screen for current trading opportunities. LightScan searches the entire universe of stocks to display symbols sorted and filtered based on your preferences. There are over 100 possible criteria to search on, which can be combined. The flagship platform has customizable charting with 20 years of historical data available. There's a demo version of the platform available for those who want a test drive.
Read Investopedia's review of Lightspeed.
Thinkorswim (TD Ameritrade)
TD Ameritrade's advanced options-focused platform, thinkorswim, allows traders to customize the platform with their favorite tools and a trade ticket. Though the platform was initially designed for options trading, there are plenty of analytical tools for equity traders too. You'll find drawing tools, technical indicators, and data visualization tools. Thinkorswim allows traders to create their own analysis tools as well as use a built-in programming language called thinkScript. The desktop version of thinkorswim is the most powerful, but you can also use a web version or the mobile app. All include streaming real-time data powering more than 400 technical studies.
Charles Schwab, which is in the process of acquiring thinkorswim's parent, TD Ameritrade, announced on August 5, 2020 that the thinkorswim trading platforms will continue to live on once the two companies merge. The acquisition is expected to close in the 4th quarter of 2020, and the platform integrations are expected to take another 18-36 months.
Read Investopedia's review of TD Ameritrade.
TradeStation
Technical analysis and statistical modeling of trading strategies is a key strength of the TradeStation platform. The brokerage grew out of technical analysis software development firm Omega Research, so technical analysis is in its DNA. The downloadable TradeStation 10 platform offers incredible charting capability based on tick data. Automated technical analysis is built into the charting package, displaying technical patterns on the charts as they form. Web charting capabilities closely match TradeStation 10, including a new toolbar with access to adjust time frames, drawing tools, sessions, and styles. This is one of the best charting applications available from any broker, and it is especially notable for how well it is integrated with TradeStation's order management system.
TradeStation users can also create and backtest a trading system based on technical events. TradeStation's trading simulator has all the tools you'll find on TradeStation 10 and includes a large historical database for backtesting strategies.
Read Investopedia's review of TradeStation.
Tradier is an interesting beast, offering a brokerage-account management system, a trading engine, and some market data. Account settings and market data are based in the cloud, so customers can log into, and trade from, any of Tradier's developer partners. Using an application programming interface (API), front-end designers can launch their own trading platforms, mobile apps, algorithmic trading systems, or other customized features for their customers. The ability to attach a third-party platform to one's online brokerage account isn't new—quite a few of the brokers mentioned above can do it too—but Tradier is the first broker to make it the center of its business model. We will note in the next section whether a standalone technical analysis site can be bolted onto Tradier's brokerage management platform, enabling transactions while using analytical tools.
Technical Analysis Sites
ESignal is one of the venerable names in technical analysis, having launched in the mid-1990s. The current version, eSignal 12, is a downloadable Windows-based software package offering technical analysis studies, backtesting of trading strategies, customizable charting, and data from global exchanges. Via API, users can trade with several dozen brokers, including Tradier and Interactive Brokers. It's pricey though: the basic version, which uses 15-minute delayed data and only offers 25 technical studies, is $54/month while the Signature version, which runs on real-time data and offers several hundred technical studies, is $176/month. There's a 10% discount if you pay for a year in advance.
MarketGear from iVest+
Market Gear's charting capabilities allows you to analyze customizable indicators, view your trades, draw permanent trendlines, review past trades, and select from an array of time frames. The scanner lets you sort through over 100 customizable technical indicators to find trading opportunities based on technical data. Write as many scans as you want and set your favorites for quick access. Market Gear connects through APIs to TD Ameritrade, E*TRADE, and Ally Invest. Pricing starts at $38 per month.
MetaStock is another one of the longtime players in the technical analysis industry having been founded in the late 1980s. There are several versions of the software available; the most useful for frequent traders is MetaStock R/T which utilizes real-time trading data from your choice of exchanges. It includes over 150 indicators and line studies plus indicator interpretations that help you understand how to trade each indicator. For advanced users, The Indicator Builder lets you write your own indicators. You can build and backtest trading strategies on your own, or work through the strategies that are included in the package. MetaStock can identify more than 30 candle patterns on a chart, giving you advice on how to interpret and use them. A Metastock R/T subscription is $100/month; data feeds are additional. MetaStock connects via API to Interactive Brokers and other online brokers.
NinjaTrader
NinjaTrader offers a trading environment that you can use to build, test, and simulate a trading system for equities, forex, and futures before investing real money in a live market. NinjaTrader itself is free to use for advanced charting, backtesting, and trade simulation but there are fees for some indicators built by third-party developers. You'll find 100+ technical indicators in the basic package, plus fundamentals, charting, trade journaling, and research tools. Via API, you can bolt NinjaTrader onto TD Ameritrade, Interactive Brokers, OANDA, FXCM, and others, or trade using NinjaTrader's own brokerage service.
Slope of Hope
Slope of Hope was founded in 2005 after creator and perma-bear Tim Knight sold his charting site, Prophet.net, to TD Ameritrade, to share charts and trading experiences with a few of his fans. It is now a destination for technical analysis, trading ideas, charts, and discussions with traders of all stripes. Many of the features, including a very powerful technical charting package, are free to use, and rival the capabilities of much more expensive sites. A key feature of SlopeCharts is SlopeRules, which lets you create and test a trading system using technical rules. Drag and drop the rules you'd like to use on a chart and test them, then set up an alert to let you know when the conditions have been met. Options traders will find some terrific analytical tools. Premium membership levels ($14.95-$79.95 per month, two months free with an annual subscription) offer access to additional data, powerful options analysis, and access to exclusive trading ideas.
StockCharts
StockCharts allows you to create intraday, daily, weekly, monthly, quarterly, and yearly price charts, point & figure charts, seasonality charts, relative rotation graphs, and more. There are over 1000 technical market indicators and indexes, and real-time data coverage for a number of cryptocurrencies, including Bitcoin, Ethereum, XRP, Litecoin, and Bitcoin Cash. The ability to do technical analysis on cryptocurrencies is relatively unique. You can use a limited set of features for free; monthly subscription plans that allow additional technical studies and more historical data range from $14.95-$39.95.
TC 2000 is also a venerable name in the technical analysis world, and was formerly known as Worden's TC 2000. Version 20 has Windows, Mac, mobile, and web platforms available, plus you can connect directly to Interactive Brokers to place trades through TC 2000 Brokerage. TC2000 combines charting, stock and option screening, and trading features, and you can use the practice version for free. You'll need the Gold or Platinum level subscription ($29.99-$89.98 per month) to use the scanners; Platinum subscriptions allow you to scan the market for specific conditions on any date that has available data, just to get an idea of how well a custom indicator you may be building will work. Brokerage customers receive a $300/year discount on a Platinum subscription. Data feeds incur additional charges.
TickerTocker
TickerTocker, launched in 2018, offers users a wide variety of trading services, including education, research, and automated trading resources. You can follow other members who are signed in as Leaders, or use the strategy creation tools to generate your own trading system. You can backtest the strategies you've created with historical data to see how it would have performed. The charting system built in allows you to overlay price charts with technical indicators. The site also includes Ticker Tocker's in-platform and syndicated trading TV channel, Ticker Tocker TV. The platform is compatible with brokers including Interactive Brokers, E*TRADE, TD Ameritrade, Tradier, Fidelity Investments, and TradeStation. You can join and use many of the features at no charge, though there are fees for premium services and access to experts.
TradingView
TradingView has over 100 indicators combined with intelligent drawing tools that cover global stocks, currencies, and cryptocurrencies. The proprietary Pine Script language lets you change existing indicators or create anything from scratch. The public script library contains thousands of scripts published by other TradingView members. You can use a limited set of features for free; subscriptions with access to additional features and data are $14.95-$59.95 per month. There's a paper trading system built in, or you can link TradingView to a brokerage account with several brokers, including TradeStation.
TrendSpider
Founded in 2016, TrendSpider has an impressive array of technical analysis tools designed to help you find, plan, and time your trades with greater efficiency and precision. You can generate dynamic watch lists using the Market Scanner, which can search across time frames ranging from 1 minute to 1 month. There are several dozen scanners built in, or you can design your own. Real-time market data and 20+ years of historical data are included at no extra charge. The platform is web-based with your customizations stored in the cloud. The charting package includes the ability to backtest (for Premium and Elite customers) the strategies you've created. Subscriptions range from $33-$97 per month, with discounts for prepaid annual plans.