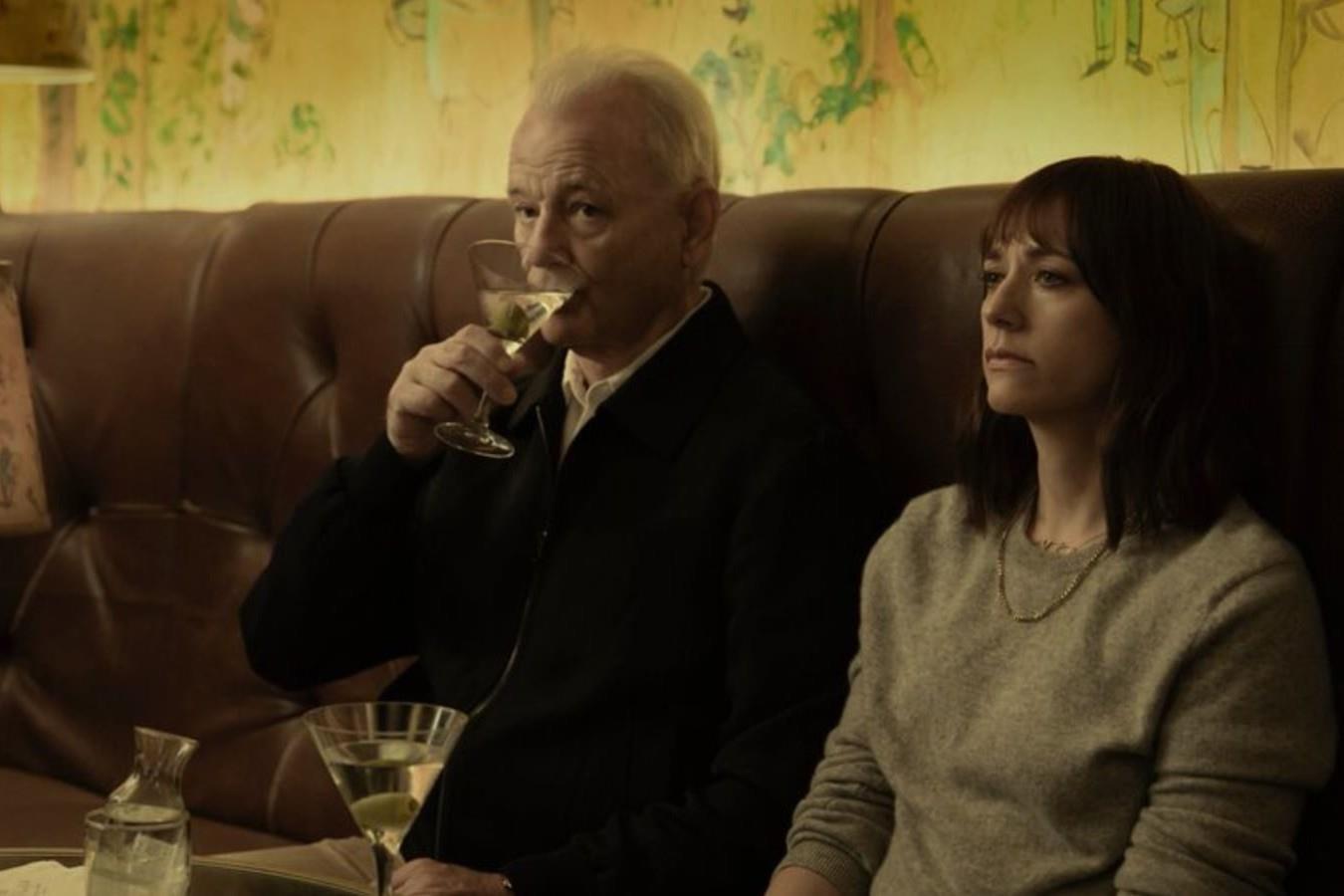 Sofia Coppola and Bill Murray deliver a soft-focus view of a Manhattan that now almost seems like a dream
Dir: Sofia Coppola. U.S. 2020. 96 mins
Nostalgia is a dangerous temptation, but Sofia Coppola's comedy On the Rocks, premiering at the New York Film Festival, makes it easy to surrender to. Spun mostly of sugar and air, this film is a lightweight, but mostly sweet, treat – and a lovely reminder of when pictures could just be low-key amusements, and the pandemic hadn't yet turned cities into ghost towns.
Coppola hands Bill Murray every scene and he simply slips it in his pocket and strolls off
Opening theatrically in the US on October 2 and a sprinkling of international sites before moving to Apple TV+ three weeks later, it reunites the director and her avuncular muse, Bill Murray, with Rashida Jones on hand as Murray's semi-estranged, mostly entranced daughter. Although the story's slight charms may not be enough to drive fans back to theatres, small-screen audiences worldwide will undoubtedly be pleased.
It's Coppola's first film since the Southern Gothic The Beguiled in 2017, and definitely a return to the world she knows best – privileged, slightly bored people who can't seem to avoid disappointing each other. That can make for a thin night at the cinema – like Whit Stillman, without the wit – but what lifts On the Rocks is Coppola's gently bespoke style, and Murray's well-weathered charm. He plays Felix, a fabulously wealthy, semi-retired art dealer who still prowls Soho in his chauffeured black car; Jones is Laura, wed to Marlon Wayans.
The day-to-day details of the married couple's life are vague – he has some undefined hot-shot job, she has a deal for a novel she has yet to start – but Laura has other worries besides money. She's convinced her husband is cheating on her. And so Felix – who knows all about cheating – arrives and decides to investigate, taking them on stakeouts like a couple of private eyes. Complete with hamper of caviar and Krug, of course.
Jones has always had a pleasantly wry screen presence, and the ensemble boasts some other benefits – the veteran Barbara Bain, now nearing 90, shows up as Murray's mother, while Jenny Slate contributes a great, long-running gag as that needy parent who corners you at every school dismissal. But the true delight here is Murray, and Coppola knows it. She hands him every scene and he simply slips it in his pocket and strolls off, a boulevardier in seersucker seducing everyone in sight – talking a policeman out of giving him a ticket, serenading the diners in a cantina. He clearly charms his daughter, too, who despite an angry third-act speech, still considers herself daddy's girl.
And that's where the film briefly becomes creepy. "Remember, don't give your heart to any boys, you're mine until you get married," we hear Felix telling the toddler Laura in a flashback. "And then you're still mine." Felix clearly loves his possessions, and Laura loves being one of them. She's happy she's Daddy's dearest; her only worry is, is she her husband's, too? She's not sure about that, but what she's really oblivious to is how these two men are competing for ownership, trying to buy her with gifts and bind her with flattery. If the film is about Laura's journey, it's a circular one; she goes from being one man's woman to another's, without ever really becoming her own.
But while surely present, that weirdly retro, anti-feminist message is fleeting – and likely to be missed by viewers who just want to see that odd couple of Murray and Coppola working together again. True, On the Rocks doesn't have the idiosyncratic charms of their Netflix special from 2015, A Very Murray Christmas, or the bittersweet melancholy of Lost in Translation. But it does have Murray's inestimable charm. And it has, as seen through Philipe Le Sourd's camera, a soft-focus view of New York that now seems like a dream.
Thanks to the shutdown, this love letter to Manhattan couldn't even premiere in Manhattan; it got its first screening at a Queens drive-in. But look at it and you see the comfortable booths at 21, where Bogie and Bacall once courted. The lovely, handdrawn artwork on the walls at Bemelman's bar. And glimpses of a magical city nightlife that, for now, exists only in the movies.
Production companies: A24, American Zoetrope
Worldwide distribution: A24, Apple TV+
Producers: Sofia Coppola, Youree Henley, Caroline Jaczko
Screenplay: Sofia Coppola
Production design: Anne Ross
Editing: Sarah Flack
Cinematography: Philipe Le Sourd
Music: Phoenix
Main cast: Rashida Jones, Bill Murray, Marlon Wayans, Jenny Slate