Within a 15-mile stretch of Oregon's NE North Valley Road in Yamhill, which becomes NE Bell Road traveling east to Newberg, one can spend a day visiting three boutiques, family-owned wineries each in a different sub-AVA of the Willamette Valley: Lenné Estate in the Yamhill-Carlton District AVA, Utopia Vineyard in the Ribbon Ridge AVA, and Bells Up Winery in the Chehalem Mountains AVA. All three winemaker-owners bought their land within the last 20 or so years without vineyards. They planted and built their estate wineries from the ground up.
Bells Up Winery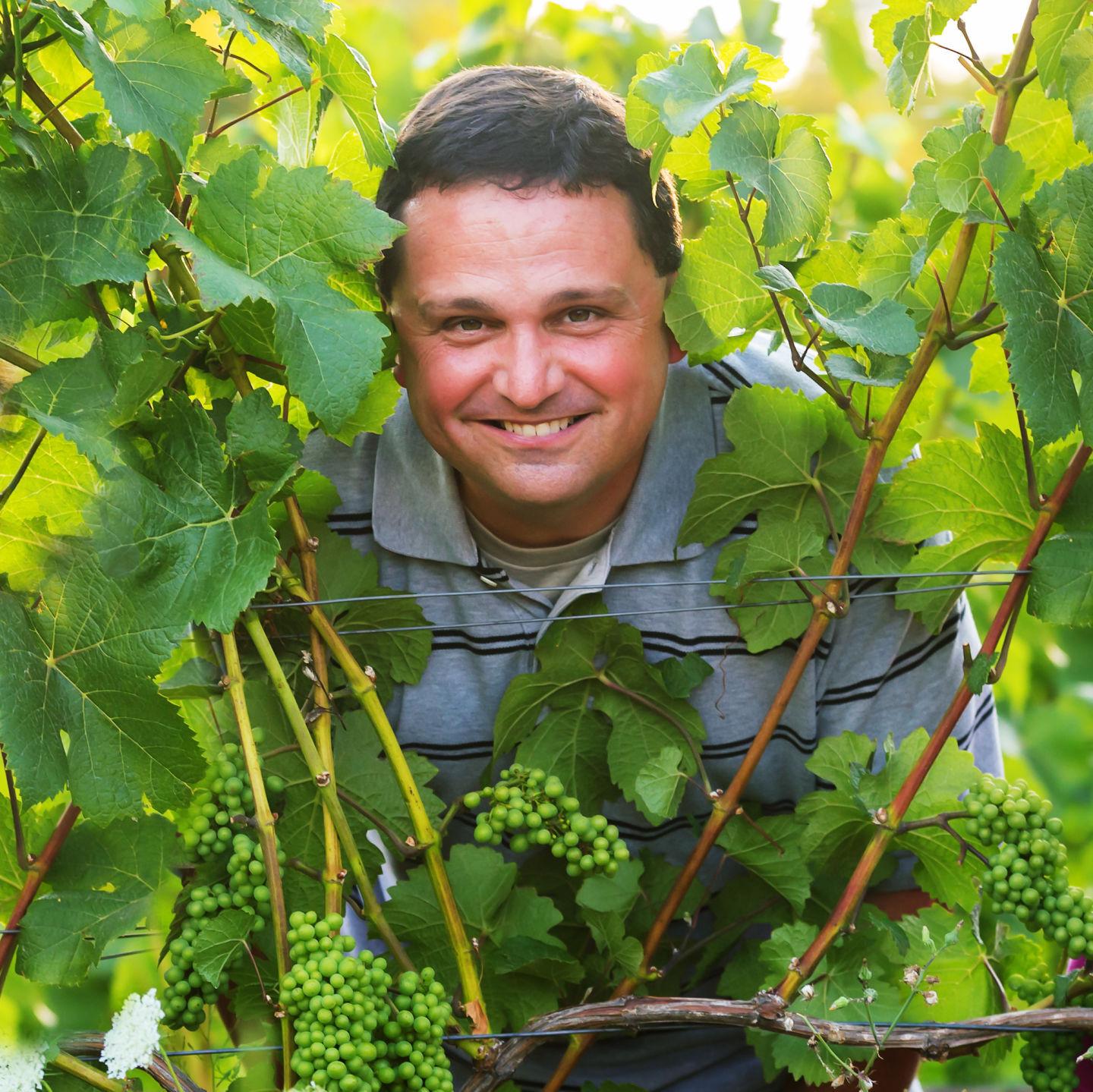 Visiting Bells Up Winery was like coming home. If you are a former musician in a band or orchestra, you will understand the meaning of the name. The joyous and warm welcome by winemaker and former French horn player, Dave Specter, and his wife, Sara, who manages the business and marketing side of the Bells Up, is heartfelt and genuine.
During a difficult time in their lives over a decade ago, when Dave had a mental and physical breakdown from his career as a tax attorney, and Sara watched her mentor battle pancreatic cancer at age 40, she turned to Dave and said, "If you're this successful in a career that makes you sick, stressed, and miserable, how much more successful would you be doing something you love?"
This question set the wheels in motion for Dave to pursue his winemaking hobby as a full-time career, with Henke Winery in Cincinnati, Ohio, where they lived. Shortly thereafter, Dave won two amateur national winemaking competitions with two different wines. After traveling to up-and-coming wine regions like the Finger Lakes, Texas Hill Country, and Oregon, they fell in love with the latter. In 2013, they founded Bells Up Winery in Newberg. The winery is the couple's "bells up moment" on Bell Road.
Sara describes Bells Up Winery as "micro-boutique, un-domaine and always open by reservation." Everything is also in one place – the family home, estate vineyards, winery, office, and indoor/outdoor tasting space. Dave and Sara host the tastings.
Dave makes Pinot Noir, Rosé, Pinot Blanc, Seyval Blanc, Cabernet Sauvignon, and Syrah from the estate in the Chehalem Mountains AVA and other grapes from other Oregon micro-sites. Each wine is named for a classical musical composition, some of which feature the French horn. "You taste wine, you hear it," said Dave. "In each of my wines, I strive for harmony and balance."
For example, the Helios Seyval Blanc - the Willamette Valley's first planting – is named after Carl Nielsen's "Helios Overture, Op. 17." The Specters decided to plant Seyval Blanc in homage to Dave's amateur winemaking when he won a 2011 competition with his 2010 Seyval Blanc.
When asked about his favorite Pinot Noir clone, Dave did not have one. "I consider them to be like different instruments in a symphony orchestra. Each brings something unique to the total composition."
Wines to try, if not sold out, include the "Helios" Sevyal Blanc, the "Rhapsody (in Blue)" Pinot Blanc, and the winery's first all-estate "Jupiter" Pinot Noir (named for Gustav Holst's The Planets, Op. 32: IV. Jupiter, the Bringer of Jollity).
As to suggested food and wine pairings, Dave said, "When our daughter was younger, It was a point of pride that all our wines paired beautifully with boxed mac and cheese (they still do, but her tastes have expanded). We're real people. We don't eat foie gras or caviar. We pair our 'Prelude' Estate Rosé with a bacon cheeseburger—and it's delicious."
Lenné Estate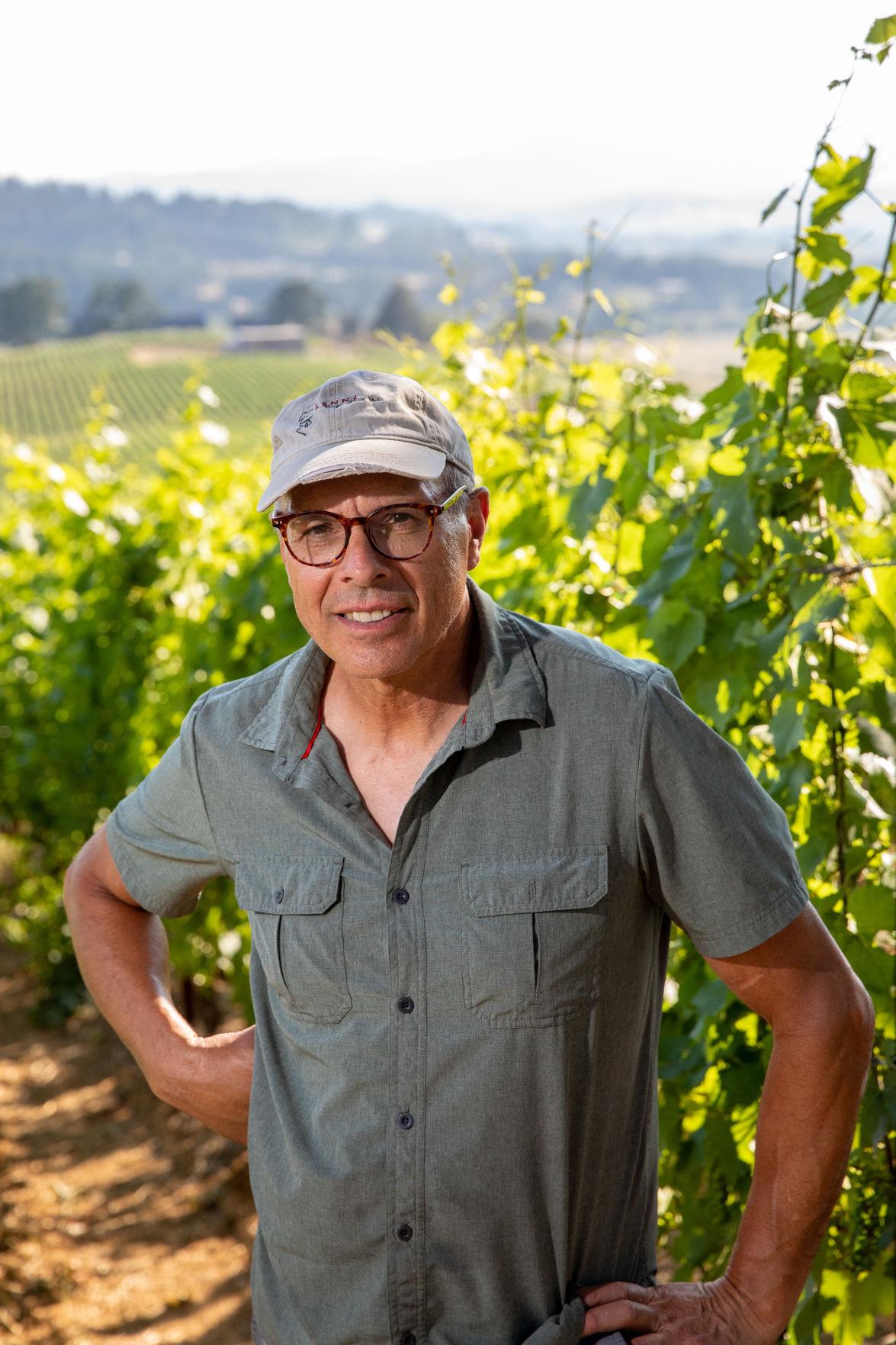 Lenné Estate, the westernmost winery on the route, is named as such – with a French twist on the nickname of winemaker and owner Steve Lutz's father-in-law, Lenny, "Len the Hen," who owned a chicken farm in the English village of Wokingham. There, Lenny raised his family, including Steve's future wife, Karen. When he passed away in 1999, Karen inherited some money that helped pay the down payment on the former dairy pasture land that would become Lenné Estate.
The Lutzes completed the land purchase in 2000, planted 15 acres of vineyards in 2001, began building the tasting room in 2005, and opened to the public in 2007 with the release of the 2004 vintage. The tasting room includes indoor and outdoor seating and a stunning view of Oregon's countryside, which appears endless on a clear day.
Lutz, an Oregonian, has enjoyed a long career in the wine industry that began in 1984. "I started drinking wine after college and knew that is what I wanted to do so, I packed up my VW Rabbit and moved to Napa Valley." After stints at Napa wineries, opening Borolo's Gourmet Pizza in Santa Rosa, and spending a year in London where he met Karen, he made his way home to Oregon, where he consulted for Chateau Benoit Winery, worked for Anne Amie Vineyards, and founded Lenné Estate.
At Lenné Estate, Lutz's focus is primarily on terroir-driven Pinot Noir from his 15 acres of south-facing, steep vineyards with well-drained, low-vigor sedimentary and volcanic soils. He grows five own-rooted Pinot Noir clones - Pommard and Dijon 114, 115, 667, and 777 – as well as clone 76 Chardonnay. A few of the must-try wines are the South Slope Pinot Noir and Kill Hill Pinot Noir, the latter named for Lenné's steepest and most stressed vineyard.
Lutz's favorite clone is Pommard, "I personally like our upper Pommard block because it produces my favorite wine. Pommard also has more depth." He also enjoys making Lenné's Scarlett's Chardonnay, which spends 11 months in puncheons and eight in stainless steel. His winemaking style? "Try to keep oxidation from happening in the winery."
Utopia Vineyard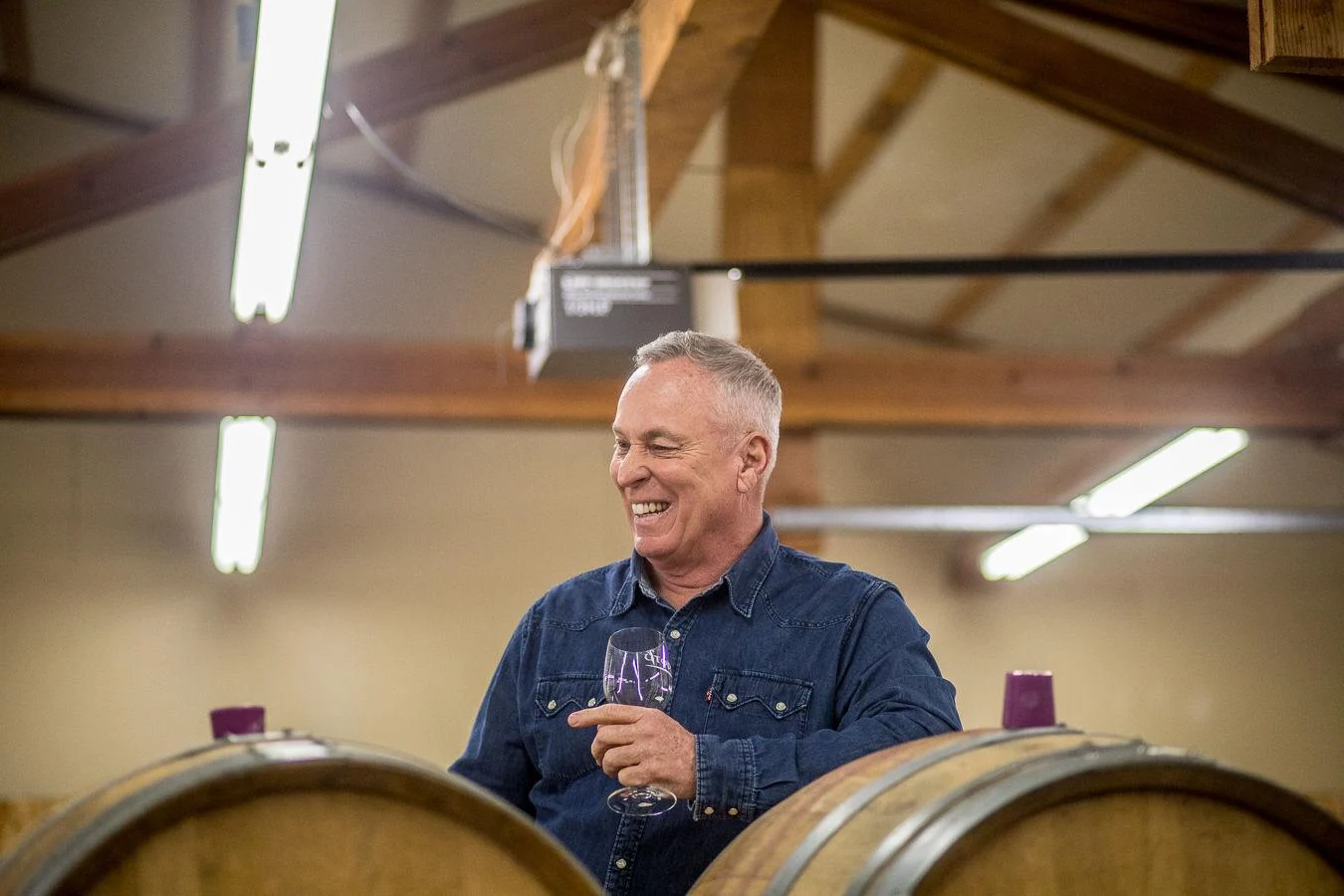 Utopia Vineyard could not be more aptly named. As soon as one arrives, there is an immediate feeling of warmth and family. According to winemaker and owner Dan Warnshuis, the word utopia means "the perfect place, and no place," but added, "at our winery, it is an approachable safe haven for the wine-interested." It is this approach to hospitality, combined with Utopia's wines, that linger in one's memory long after the visit.
Located in Oregon's smallest AVA, Ribbon Ridge, Utopia is in its own world off of NE Ribbon Ridge Road. In addition to the tasting room, vineyards and winery, there is also a lovely cabin for overnight guests. While sitting on the patio and gazing at the evergreens and surrounding hills, one has a sense of getting away from it all, when in fact, one is close to a new vineyard to be planted soon and the liveliness of harvest in the winery during the autumn months.
Warnshuis' interest in wine as an enthusiast and collector evolved into a career that included wine importing and exporting and developing a successful online and offline wine business, Online Cellars, in Napa, which he operated from the mid-1990s through 2005. These experiences led to an interest in winemaking. "In 1998, after reading an article in the Food Lover's Guide, titled 'The Next Napa', I wrote the Utopia business plan."
In October 2000, he bought the future home of Utopia, a horse pasture on Ribbon Ridge Road, and in 2005, he released his first vintage of Utopia Estate Pinot Noir, the same year Ribbon Ridge was granted AVA status. For a while, Warnshuis worked in two careers, technology and wine, while raising his family with his wife, Kathy until 2012 when he decided to devote his time and attention to Utopia Vineyard.
Warnshuis is hands-on every step of the way, with his long workdays starting as early as 4 a.m. during harvest. He also focuses on growing specific Pinot Noir clones that he believes make the best wines from his estate vineyards. His favorites? "Pommard and Dijon 777. Pommard for its massive fruit, spice and tannic structure and its unique ability to reflect vineyard specific nuances and vintage conditions. Dijon 777 for its aromatics and complex black fruit (cassis, black cherry), its earthiness and ability to fully integrate with whole-cluster fermentation."
If given the opportunity while visiting, try multi-year verticals of Utopia's Estate Chardonnays and Pinot Noirs with Warnshuis, who will captivate you with very detailed accounts of vintage variation in the vineyard and the cellar. Another to taste is Utopia's Pinot Noir Blanc "Bliss", whose grapes are picked and pressed to make a white wine, yet with a hint of gold color from the skins and a richer mouthfeel.