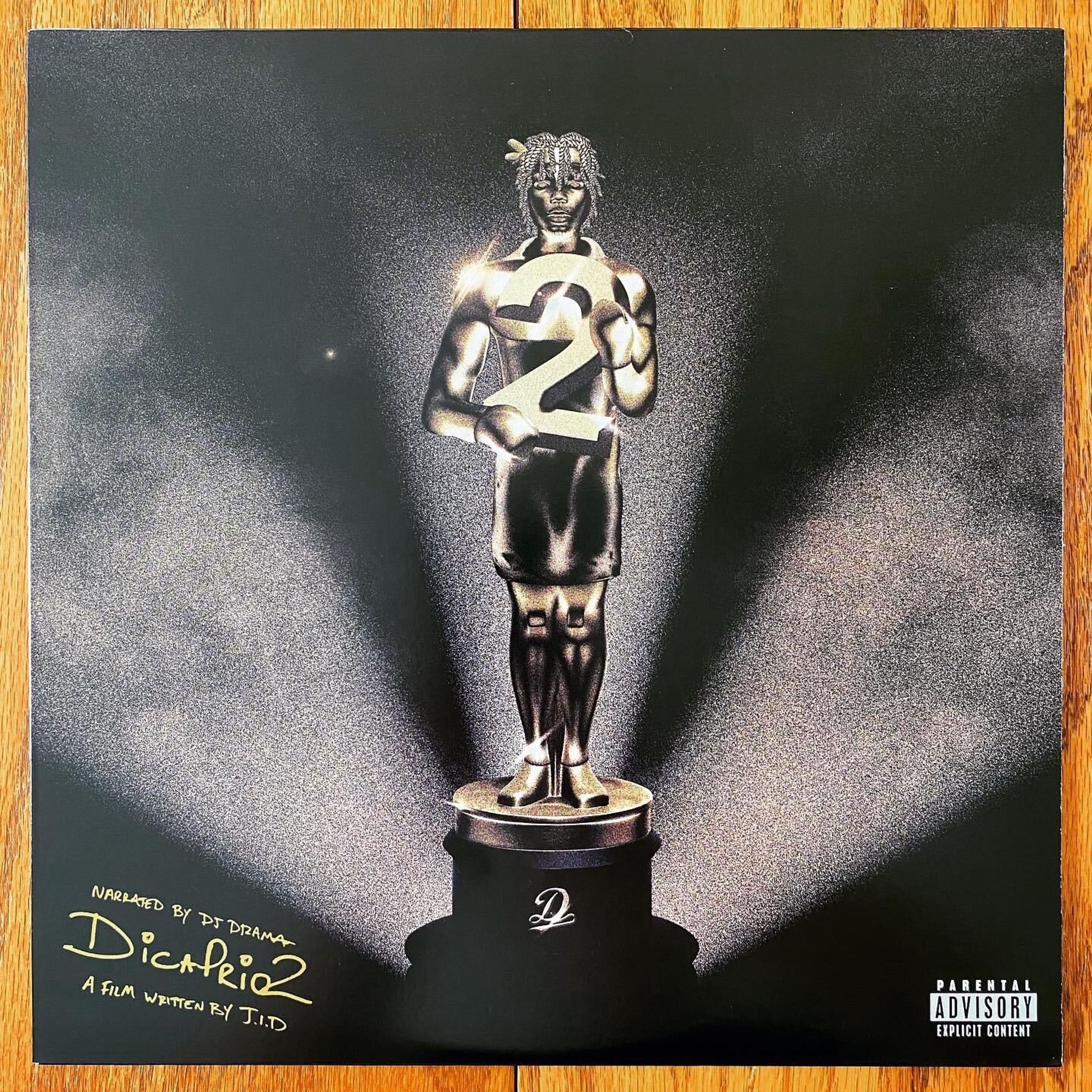 DiCaprio 2 is the album that solidified J.I.D's star power. Coming off the debut project where he fleshed out his story of overcoming impossible odds, this whole album was crafted to make exceptional live show cuts. Even before the album, his live show energy was unmatched by any other performance I'd been to, and it's only gotten better. It's also one of the last albums Mac Miller worked on before he passed. You can read a profile I wrote on J.I.D for CentralSauce or check out a catalog of his interviews, complete with written summaries and top quotes.
While the first DiCaprio mixtape likened his situation to the slights of Leonardo's career, he now felt that his rising position was his Oscar moment, and like Leonardo's climate change speech, J.I.D would use his recognition to make a statement. DiCaprio 2 was all about honoring the career as a performing artist that had gotten him so far. It harnessed the kind of energy that brings a crowd to nearly crashing through the floor of a venue.
DiCaprio 2 was the result of energy transmuted into the rapper from touring with EARTHGANG for the Never Had Sh!t Tour. Cuts like "Slick Talk" and "151 Rum" maintained the seriousness of growing up in an environment where kids could be shot or stabbed just walking home from school or hanging out on weekends, and the R&B cuts "Workin Out," "Tiiied," and "Skrawberries" kept with the trend of exploring toxic relationships while taking his vocals to the next level. "Off da Zoinkys" and "Just da Other Day" infused his long-time producer Christo's beats with ideas about what works live and how crowds respond to certain things at a show.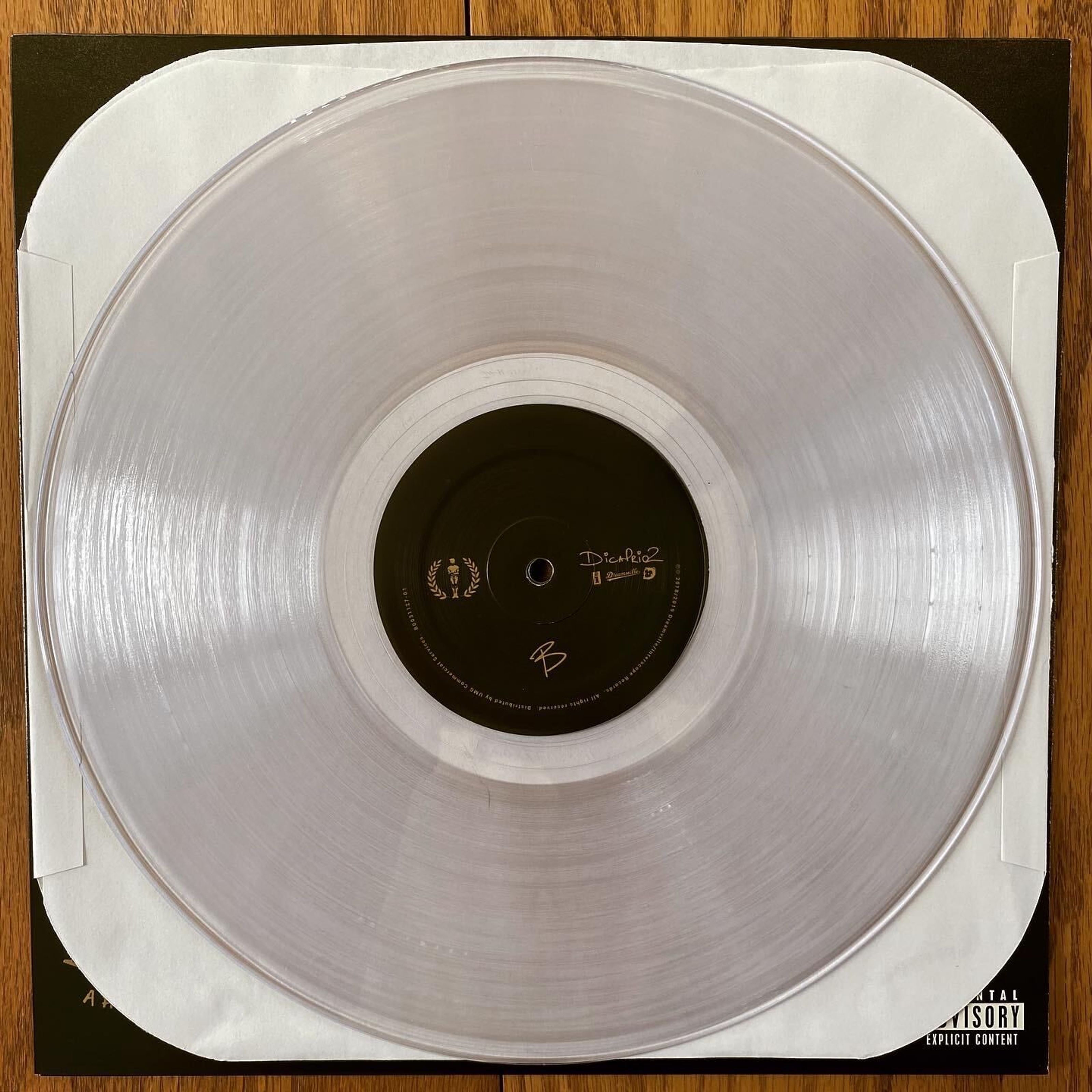 DiCaprio 2 by J.I.D
Released Nov 26, 2018
Limited Edition Clear LP
Label: Dreamville
Genre: Hip-hop, R&B
Favorite Track: "Skrawberries" Ft. BJ The Chicago Kid
Median Price: $38.17
"I feel like everything I drop is going to be just another piece of my story. My shit, I can see it. I don't know, when I listen to music even if it's whatever type of song, I always see it. I always get a picture of the music. So this is just like another splat of my story and my painting and stuff like that. I'm just putting it together." - J.I.D for HYPEBEAST (2018)