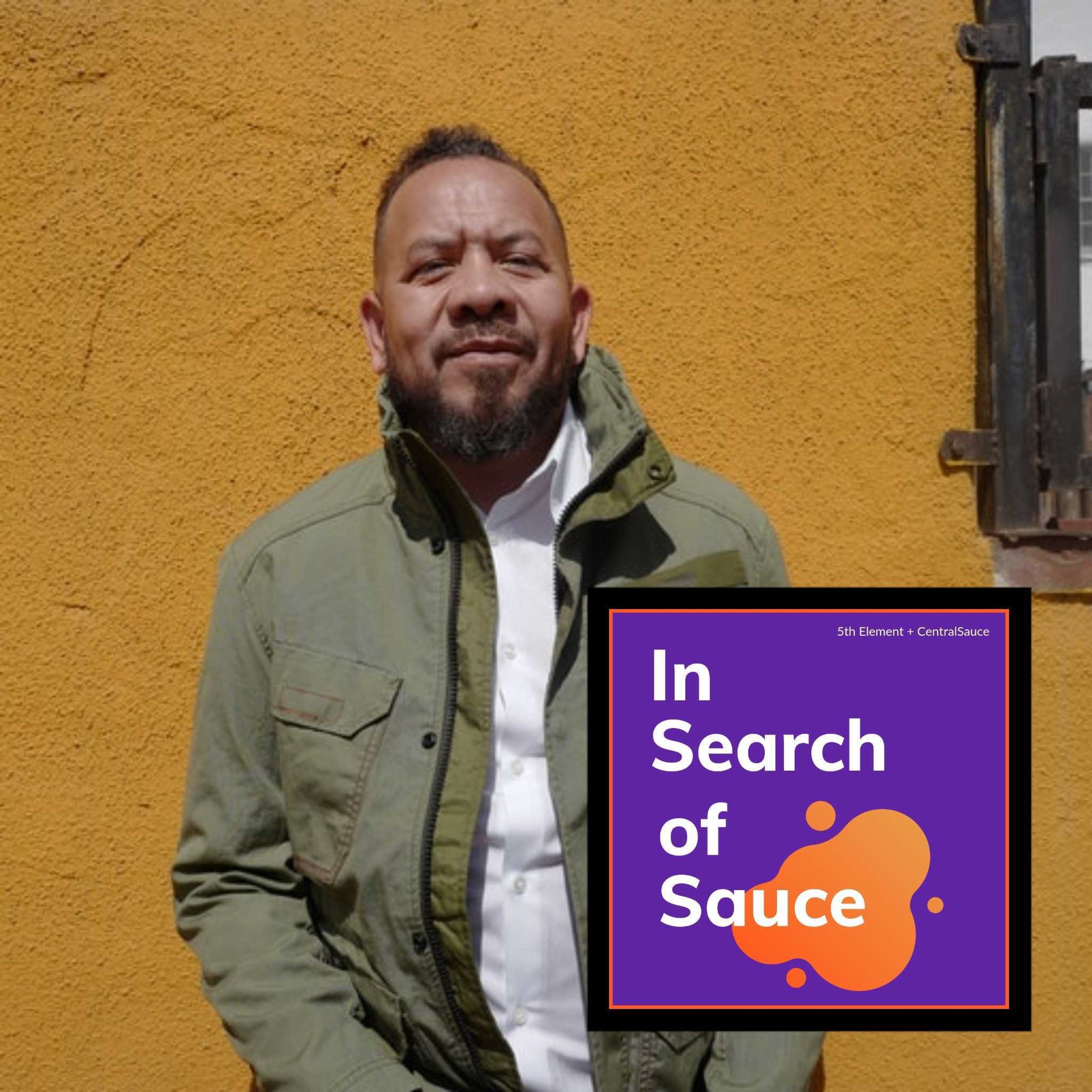 In the second installment of our interview series, we sit down with TIDAL's Chief Content Officer and RapRadar co-host, Elliott Wilson, to discuss the music journalism industry with someone who has not just been a part of the evolution, but a leading figure through every stage. We learned a bit about Wilson's transitionary periods between The Source, XXL Magazine, and TIDAL and caught some great insider stories about Jay Z, Drake, Future, B.Dot and more. He also gave us the scoop on his new newsletter, The Motto, his honest involvement on social media, and a potential upcoming autobiography. Find the podcast at the links below. Don't forget to subscribe, leave us a review and let us know what you think on Twitter!
Stream:
In Search of Sauce is dedicated to combating the idea that music journalism is dead or dying. We sift through the click bait to bring you the writing, reporting and thoughts of some of the brightest minds in music and journalism with a side dish of our own ideas and opinions. We tell you what makes each piece exceptional and drive conversations centered on their thought provoking content.
This podcast is a collaboration between CentralSauce and The 5th Element podcast network. If you're a writer and would like the chance to be featured on the podcast use the option to contact me from this site's homepage and send us your recent writing.
On This Episode:
Keeping with In Search of Sauce's typical programming, Wilson brought a feature article of his own, "The Black Internet Gold Rush That Wiped Away $75 Million in 18 Months," by Aliya S. King. The piece reads like a documentary show of side bars from journalists involved with an early 2000's explosive investment bubble in hip-hop journalism. My main take-away from the piece was that maybe it's a good thing no one has given me endless funding to run all the creative projects I want to, or I'd have bankrupted as surely as they did.
"Did we need to have a launch party on Ellis Island? No. But hindsight is 2020. It was a different time and a different culture." - Paul Estevez (Marketing Director, UBO)
Apparently the excitement of the era more than made up for the mistakes, because that's a quote from a man who has no regrets. We walked through the tumultuous era with Wilson as he elaborated on the hyper-competitive environment fostered by the bloated salaries and surging investments.
It was wild to have a conversation with someone who had been there not just through the growth of hip hop but even more specifically hip hop journalism. Hearing how many pivots it took to get to where he is now is reassuring. Not just the success story but the flexibility to change the way you move as the industry changes. It would be easy to follow the model of what Wilson is doing successfully now, but just like the autobiography we discussed on the episode, his position now is the culmination of a long career with many adjustments. It reminds me of one of my favorite quotes from my recent interview with Chris Patrick.
"I feel sometimes I got to present myself in the way that Drake, J Cole and Kendrick were. But you got to take into consideration that's the finished product. If you move like the finished product before you even started, nobody's gonna even pay attention to you because you're going to be moving in a way that's outside the realms of reality." - Chris Patrick for CentralSauce (2020)
Following the recording of our interview, I saw a tweet from Wilson that contained a video of his physical collection of XXL Magazines from the era of his YN byline. From just one segment of his career he had amassed a literal pile of work. Seeing that had me imagining what a pile of my own work might look like a decade from now. Hopefully not all of it will be digital so my own pile can be less metaphorical. But I realized it's impossible for me to gauge what that pile might look like.
It feels like I constantly grade myself against the curriculum that's set in place now, but if I can learn anything from Elliot Wilson, it's how much the environment is constantly changing. It's difficult to measure the worth of snapshot in time while the background is still moving. I can put out the best work I'm able to now but I've also got to keep looking ahead. The best moves might just be the preemptive ones.
Thanks
Thanks for reading, listening, clicking and washing your hands! Got feedback on the episode? Have your own thoughts on the content? Want to share some of your writing? Hit me up! Find me on Twitter @HooplaHill or use the "Contact Me" option on my homepage to reach out to me!