From grand architecture, melodious symphonies to drool-worthy cuisine, this compact Portuguese city has it all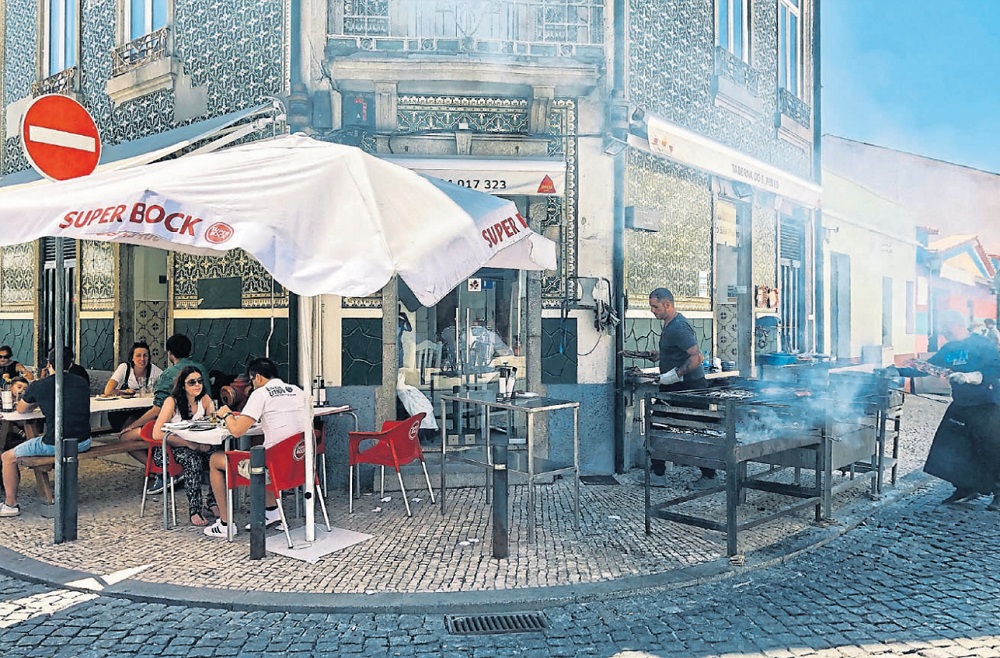 Tourist hordes are increasingly inundating Lisbon — and for good reason. It is rich in food, culture, history and selfie backdrops and is far cheaper than many of its European peers.
But for those yearning for a saner, quieter and just-as-beautiful Portuguese city break, there's thankfully an ideal alternative a two-hour train ride away: hello, Porto.
I first visited the city in early spring. Rain and wind lashed the seafront district of Foz where I was staying. I surfed in the churning grey Atlantic, taking some solace in the fact that the water temperature, while icy, wasn't as searingly cold as Cape Town's.
Occasionally the storms abated and golden sunlight washed over the elegant streets. As I rode a bus, the coastline gave way to a riverbank, and grand bridges loomed overhead. I hopped off in Ribeira, Porto's compact and startlingly pretty historical centre, and strolled the steep, cobbled alleys, passing buildings brightly painted or covered in hand-painted tiles. Bells pealed over the city from the Clérigos Church tower jutting into the moody sky like a finger.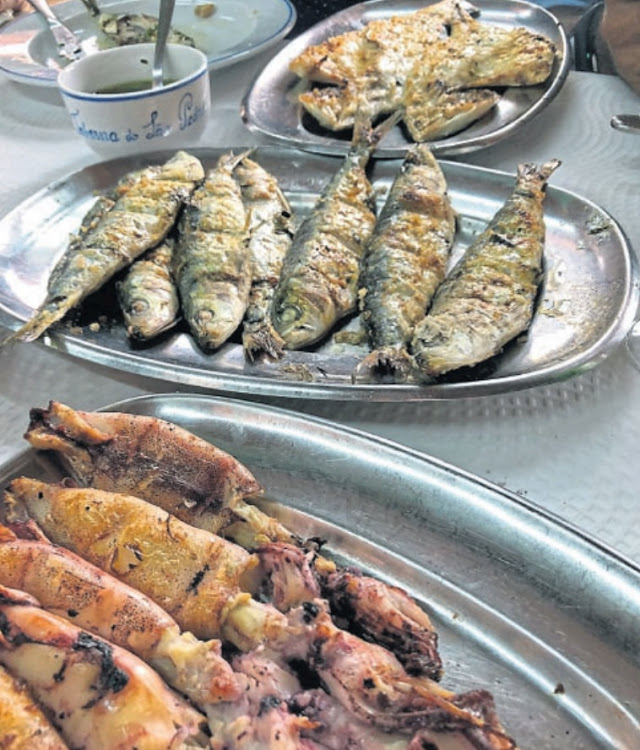 I found the illustrious Livraria Lello, the bookshop once frequented by Harry Potter author JK Rowling. With its ornate flourishes, it comes as no surprise that it supposedly inspired her vision of Hogwarts. The phone-camera-wielding hordes were annoying, but it features arguably the best selection of English-language books in town. Nearby, I browsed Almada Em Branco, a design store featuring artisanal products made in Portugal and beyond: dapper neck-ties, port-infused chocolate, exquisite jewellery and satchels.
Over the weekend I got my culture fix: I headed to the Serralves Foundation, a huge contemporary art museum that showcases temporary exhibitions featuring Portuguese and international artists. When I visited, there was a retrospective of the Porto-born Álvaro Lapa, one of Portugal's most important artists. I drifted from white cube to white cube, admiring the nearly 300 abstract works; vivid, gestural, playful, sombre. The exhibition has since been taken down, but there are several others in its place. The Serralves's setting is as rewarding as its art: there are sprawling, elegant gardens dotted with sculptures and a sublime art deco mansion you can visit.
I also visited the Casa do Música, a music and performing arts hub right in the centre of the city. Designed by Dutch architect Rem Koolhaas, the building is a triumph: boxy and angular off-white marble and glass. I sat inside the enormous warm-hued, wooden panelled concert hall and listened to Porto's symphonic orchestra perform Shostakovich's Fifth Symphony. In the first half, only the strings performed, lush and silky and stirring — it was so sublime I got almost teary. After the interval the entire orchestra performed the thunderously beautiful second half.
I returned to the Casa a few nights later to a smaller hall to listen to Andreia Alferes. Her singing is inspired by melancholic fado music, but instead of offering simple nostalgia, she gives the genre contemporary force and relevance with a soulful richness and power that belies her petite size. Scanning through the calendar afterwards I found myself rather envious that this pint-sized city has such an outpouring of different music styles throughout the year in this exquisite venue.
Where to eat
For rand earners, Portugal is arguably the most affordable country to visit in Western Europe, and nowhere is this more apparent than the food — with prices roughly on a par with back home. While Porto has more than its fair share of fine-dining establishments, I enjoyed exploring the plethora of everyday options that offered some insight into the Portuguese way of life. As with many other places in southern Europe, you'll rarely spot someone carrying a takeaway cup here. However busy they might be, the locals always find time to knock back an espresso — and if it's on a stool alongside an acquaintance with whom they can discuss last night's soccer, then so much the better.
Confeitaria Tupi is a case in point: a retro canteen with brass-framed windows and a herringbone wood ceiling. Regulars squatted on shiny bar stools drinking freshly made orange juice. I rather liked Aviz Cafe too — ostensibly a tea salon, but like many of the city's establishments, it offers all sorts of things no matter the time of day: Super Bock beer, Buondi coffee, pregos and pastries. I had a creamy pastel de nata (Portuguese custard tart) and a glass of port for €3.50, watching the garrulous locals gesticulating as they stared at flat-screen TVs.
The best meal I had was at Venham Mais 5, which serves exceptional (and exceptionally cheap) pregos to a mostly local clientele. The decor is bizarre: a mixture of antiques, religious iconography and more, but that's all forgotten as you bite into the tender beef steak and slowly melting cheese encased in a chewy bread roll.
Cafe Santiago, also close by, is renowned for its francesinha ("little Frenchie") — the city's most famous dish. This Porto twist on the croque monsieur is far more decadent than the French original, featuring several layers of bread separated by minute steak, ham and sausage, topped with an egg and melting cheese and swimming in a tomato and beer sauce. The dish might give you a heart attack, but you'll be sent straight to heaven if it does.
The Mercado Bom Sucesso is a breezily modern gastronomic market around the corner from the Casa do Musica, making it ideal for a pre-concert snack. I tried the delicious, garlicky leitao (traditional suckling pig infused with garlic) from Leitao do Ze, and cheese and bread with a glass of Evel, a decent, medium-bodied red from the Douro, from Tapas & Des. Other stalls offer vegetarian cuisine, sushi and yet more petiscos (tapas) with wine.
For a more detailed snapshot of the local wine scene, head to Prova, which offers tastings from all of Portugal's major wine regions. Porto hasn't been immune to the global love affair with beer either, so for those preferring hops over grapes, Letrariais, one of several craft beer establishments in the city, has 20 on tap you can enjoy with snacks in its laid-back garden.
As one would expect from a city with a strong seafaring heritage, the Matosinhos area close to Porto's harbour has plenty of good seafood restaurants. I went to the no-nonsense Tito 2 and had one of its signature dishes, the marisco arroz — shellfish with rice, similar to a paella. It was creamy, crunchy and bountifully delicious.
Tasting the Douro valley
No Porto visit is complete without paying a pilgrimage to the port wine lodges, where the liquor is aged before being exported all over the world. These are all concentrated in the Gaia district on the edge of the Douro, each within staggering distance ofone another. We took a tour of Graham's, heading down from its white-washed reception area into the dank, grape-scented cellars where 7-million litres of wine is stored.
Our guide explained that all of the grapes that go into port wine are picked using manual labour — the terraces on the slopes of the nearby Douro valley are too narrow for machines. He explained the difference between the two styles of port. Ruby ages in large wooden vats for a maximum of seven years; it's closer in style to red wine and there's a strong emphasis on viticulture to convey its character. Tawny port, on the other hand, ages in smaller barrels. It's denser, dryer and more liqueur-like in style and tends to have smoky, woody characteristics. There is no maximum limit for ageing — indeed some of the bottles we walked past were more than 100 years old. The final product is a blend of different years.
As we proceeded from lodge to lodge, my note-keeping became increasingly erratic. But this I know: we had an excellent 20-year-old tawny at the wondrously named Cockburn's, which also served a very refreshing white port and tonic in its shady courtyard. Taylor's, I wrote, has a nice garden, shitty port and stuffy waiters. Another gorgeous 20-year-old awaited in Burmester's gloomy interior. Then we headed up to the vibey rooftop bar at Porto Cruz, where we ordered beers, having reached our port limit for the day.
The next day, we decided to go to the source, boarding the train in the majestic São Bento station. Drab suburbia was replaced by open fields; an hour or so later we were surrounded by cliffs. The track meandered along the river, which flashed in the sunlight next to us. We disembarked at Pinhão, a village in the heart of the Douro valley. In the sweltering heat, we walked uphill to Quinta da Roêda, home of Croft Port, and the oldest port farm in the valley.
We sat on the stoep, drinking in the views of the green ribbons of vines on the steep slopes as we sipped on a refreshing pink port tonic. It was the ideal spot to reflect on my Porto sojourns. Affordable, beautiful, charming and unpretentious, this multi-faceted jewel of a city offers visitors so much.