As climate anxiety mounts, a project in KwaZulu-Natal is restoring some of the remaining tracts of SA's Afromontane mist-belt forest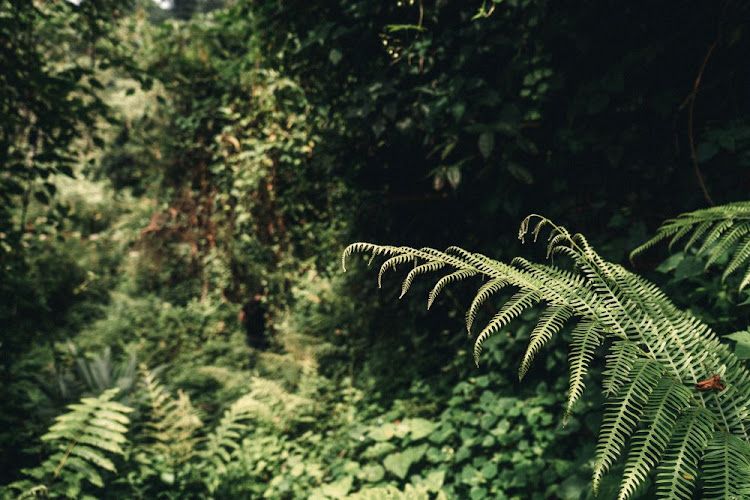 In the early days of the Covid lockdown, while some mastered the art of baking sourdough bread or completed 1,000-piece jigsaw puzzles, freelance writer Janine Stephen and her partner, artist Connor Cullinan, opted for something rather different.
"What kept us sane during lockdown was going on to Devil's Peak and doing invasive alien [plant] clearing," Stephen tells the FM. Focusing on a single ravine on the slopes above Cape Town, the duo pulled out alien species by hand — and gradually saw native grasses and birdlife return.
To be doing something for the environment at a time of mounting climate anxiety gave Stephen and Cullinan a much-needed sense of hope. When the chance came to move to the property where Cullinan had grown up — a former citrus farm neighbouring the Ferncliffe Nature Reserve in KwaZulu-Natal — they realised they had the opportunity to bring about positive environmental change on a much larger scale.
The roughly 250ha nature reserve outside Pietermaritzburg is home to some of the remaining fragments of Afromontane mistbelt forest in SA. But it's under threat: in some areas, Mauritius thorn blankets the forest canopy, threatening to yank mature trees down. Below, the understorey is choked with the striking Kahili ginger lily, lantana and bugweed — all of them crowding out indigenous species.
Alongside the forest is an extensive tract of bamboo monoculture. Step inside it, and the thrumming insect and bird song from the forest fades into eerie, lifeless silence.
In the year since Stephen and Cullinan established the nonprofit Ferncliff Forest Wilding (FFW), roughly 3,375m2 of bamboo has been cleared with the blessing of the Msunduzi municipality, which owns the reserve. Renewable Houses SA has deployed a team to harvest the bamboo, to be used for fencing and screens.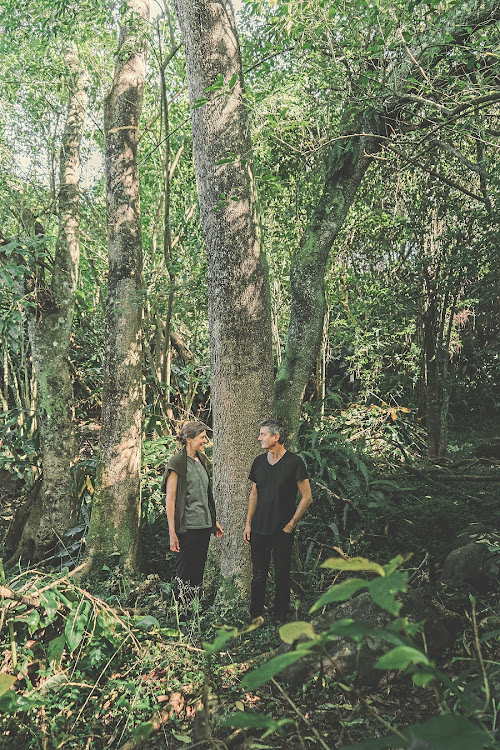 Return to nature: Janine Stephen and Connor Cullinan under a quinine tree. Picture: Melanie van Zyl
In early September, about 27,300m2 — almost four soccer fields — of the bamboo remained to be cleared.
In the areas where bamboo has been removed, FFW has planted indigenous saplings, sourced from within a 50km radius to preserve genetic integrity. Plantings of Henkel's yellowwood, white stinkwood and forest croton are each surrounded by a bamboo pen, offering protection from bushbuck and other hungry herbivores.
The clearing of invasive vegetation and the planting of species that — until colonisation — had lived on these slopes for thousands of years, represents the first steps towards a restoration and expansion of the mistbelt forest. It's a process Stephen and Cullinan refer to as rewilding.
The case for rewilding
"Land where wild things can thrive is vital for biodiversity," Stephen tells the FM. "Even smaller areas near cities — such as Ferncliffe — can be islands of life that help other ecosystems replenish and recover."
As US ecology professor William J Ripple and his co-authors put it in a recent paper in the journal BioScience: "In general, rewilding aims to re-establish vital ecological processes [and] can involve removing troublesome non-native species and restoring key native species."
The authors propose reintroducing the North American beaver and grey wolf across vast tracts of public land in the American West. But as their definition implies, rewilding isn't limited to the release of headline-grabbing mammals into their former territories. Just as significantly, it includes the removal of invasive plants and the replanting of site-specific indigenous ones.
By doing that, says Stephen, "other forms of life can return, sometimes spontaneously — especially insects and smaller creatures".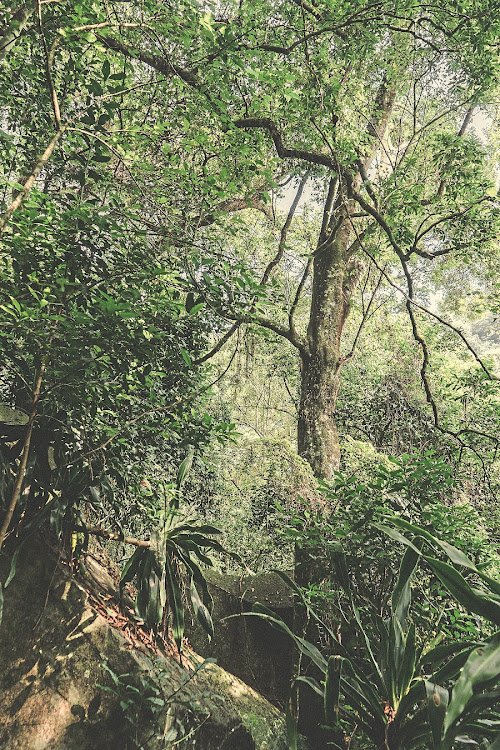 Going green: A view of Ferncliffe forest, featuring a white stinkwood and large-leaved dragon trees. Picture: Melanie van Zyl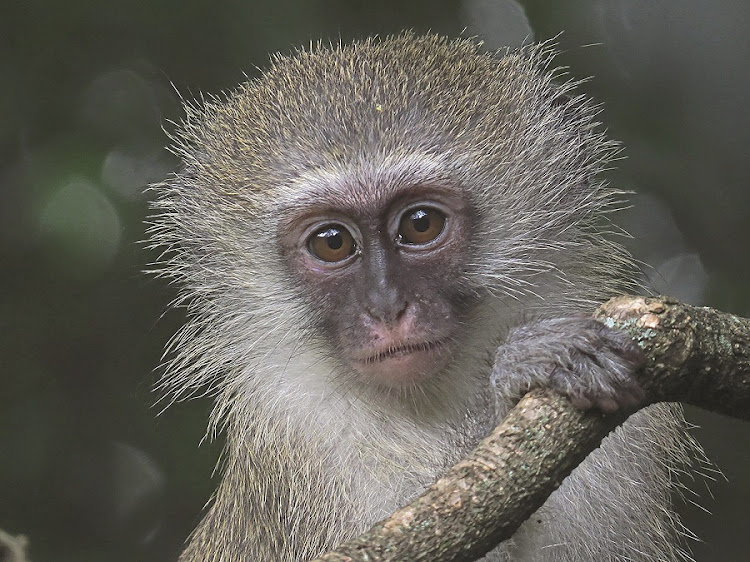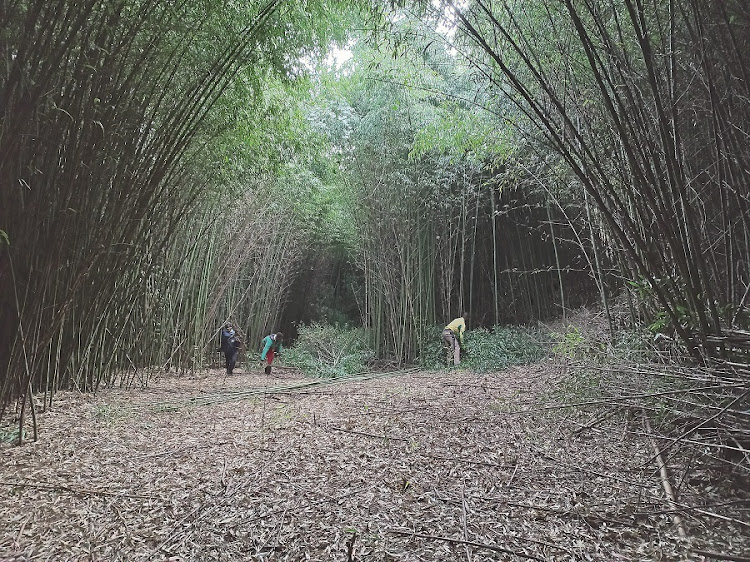 A paper released last year by the SA National Biodiversity Institute and the Centre of Excellence for Invasion Biology at Stellenbosch University provides an inkling of what is at stake if SA allows invasive species to spread unchecked — and why restoration projects such as Ferncliffe are so important. Among other reasons, the report says:

Biological invasions account for 25% of biodiversity loss in SA and are the third-largest threat, after cultivation and land degradation, to the country's biodiversity;
During Knysna's 2018 wildfires, 15% more vegetation was burnt in invaded areas than in uninvaded ones. This increased the severity of the fires and made them harder to put out;
The value of livestock production on rangelands is reduced by R340m a year due to invasive species; and
Invasive trees use up to 5% of SA's surface water runoff each year (and brought Cape Town's "Day Zero" forward by 60 days).
Of course, a project such as FFW isn't by itself going to turn the tide — but it's a powerful example of the potential for ecological rejuvenation from the ground up. That's not just good news for the environment: rewilding is a labour-intensive business, offering employment opportunities in a country with sky-high unemployment. For example, FFW earlier this year brought 10 youngsters to work in the forest through the Amanzi Ethu Nobuntu youth employment programme.
Despite it being less than 10 minutes from the Pietermaritzburg CBD, few people visit Ferncliffe Nature Reserve, and numbers have dwindled — something Cullinan attributes, at least in part, to the rampant growth of invasive plants that make huge swathes of the reserve virtually impenetrable. FFW's rewilding efforts will, he hopes, make this green lung more accessible to hikers, picnickers and birdwatchers.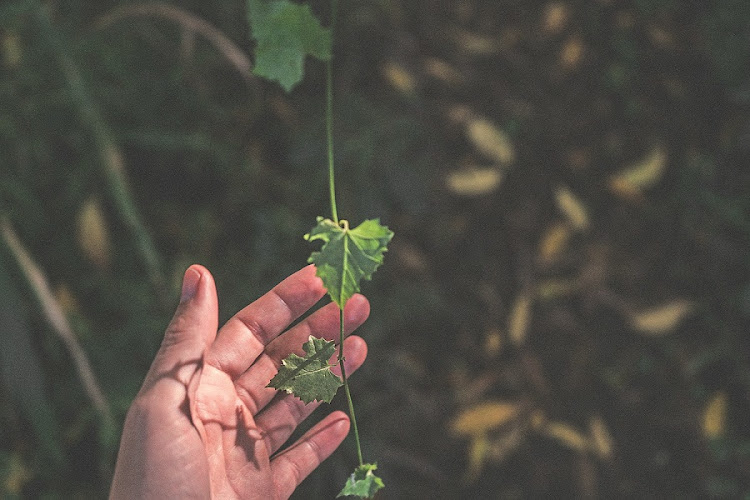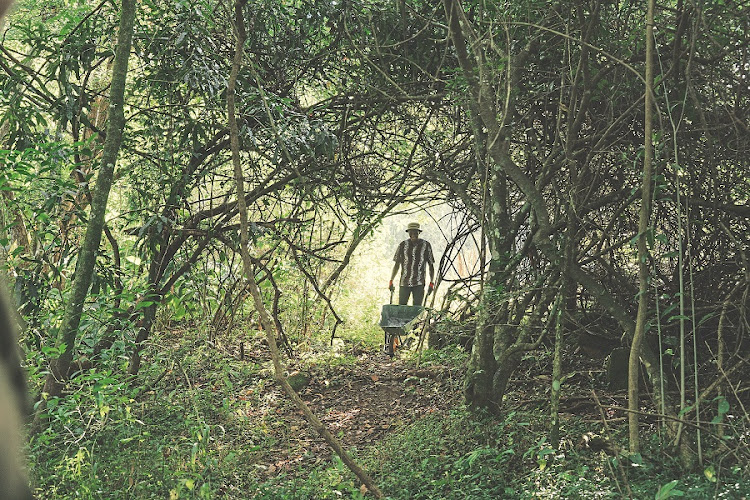 A path to sustainability

Because Cullinan and Stephen started FFW with limited resources, they've had to put a lot of thought into how to make it viable and scalable. The first step was to formalise FFW's status as a nonprofit organisation that may accept tax-deductible donations.
They've been deliberate about offering donors a personalised, almost handcrafted experience. Limited-edition artist prints featuring Ferncliffe's fauna are for sale, while donors are able to "adopt" mature at-risk trees or pay for young ones to be planted. In both instances, they receive a certificate and, later, updates on their plant's progress.
While not certified carbon offsets, the tree adoptions tap into the trend of responsible travel, appealing to those who want to mitigate the climate effects of their travels by contributing to environmental projects.
Through FFW's website, social media posts and newsletter, Stephen and Cullinan are "creating a little window into a world" where progress is meticulously documented and an intimate relationship between donor and place can be forged.
"No-one can do it alone," says Cullinan. That is why they've worked to nourish relationships with local government and others who are active in the reserve, ranging from mountain bikers to nonprofit organisations such as WildTrust. Together, they are part of an effort to get the reserve gazetted as an official protected environment.
To see seeds push through soil, or saplings send up new shoots in the shade houses, is pure joy every time
Janine Stephen
As neither Cullinan nor Stephen has formally studied the life sciences, they've consulted extensively with local botanists and other experts, and the insights they've gained from these interactions have informed the way they conduct their restoration work.
"We hand-pull or dig up smaller plants wherever possible, and ringbark larger trees, with continuous follow-up to strip new growth," says Stephen. "For bugweed, a particular scourge, it appears that thinning the infestation may be more effective than clear-cutting. Thinned bugweed provides a sheltering canopy below which indigenous trees can re-establish themselves ... Bugweed also doesn't live very long, and indigenous forest trees will overtake them within 30-odd years."
FFW's collaborations extend far beyond the local level. The organisation has partnered with the UN Decade on Ecosystem Restoration initiative, which is championing the restoration of 1-billion hectares by 2030.
A report by the initiative last year estimates that every $1 spent on ecological restoration unlocks up to $30 in economic benefits through, for example, carbon sequestration, flood mitigation and pollination. "Protecting intact ecosystems [and] halting and reversing degradation have the potential to contribute over a third of the total climate change mitigation required by 2030," the report adds.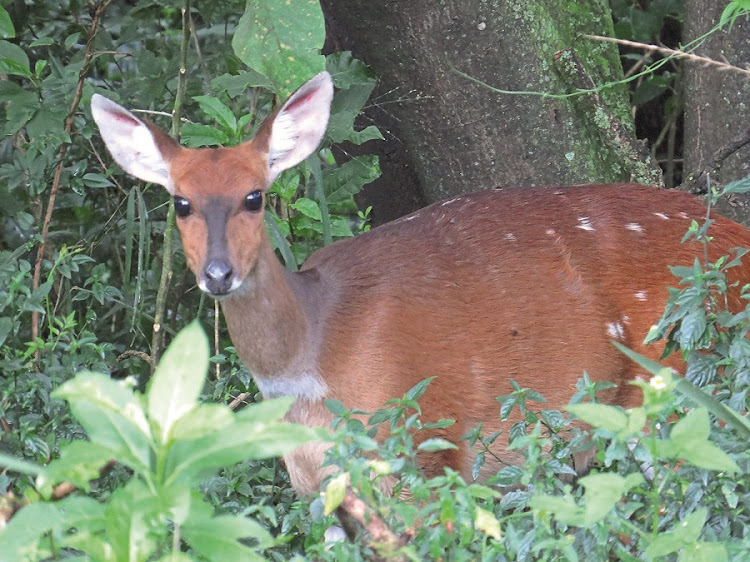 FFW's pilot project site is listed on Restor, a data-rich virtual platform founded by Zurich-based Crowther Lab, and powered by Google, that maps nature conservation and restoration efforts across the globe. The project also uses the TreeMapper app to record every indigenous tree it plants. A photograph, the GPS co-ordinate and the measurements of each can be viewed on the website of Plant-for-the-Planet, a global movement that aims to plant 1-trillion trees.

Cullinan and Stephen hope FFW's involvement in these initiatives will give it international visibility while also providing the transparency and credibility foreign donors expect.
Little more than a year after FFW's official launch, 150 trees have been planted and roughly 6,500m2 of alien vegetation has been cleared. There's still much to do, but Cullinan and Stephen are in it for the long haul. As Stephen explains: their work offers slivers of hope and consolation — especially at a time when the world is "scalded anew each summer and floods increase in intensity".
"To see seeds push through soil, or saplings send up new shoots in the shade houses, is pure joy every time," she says.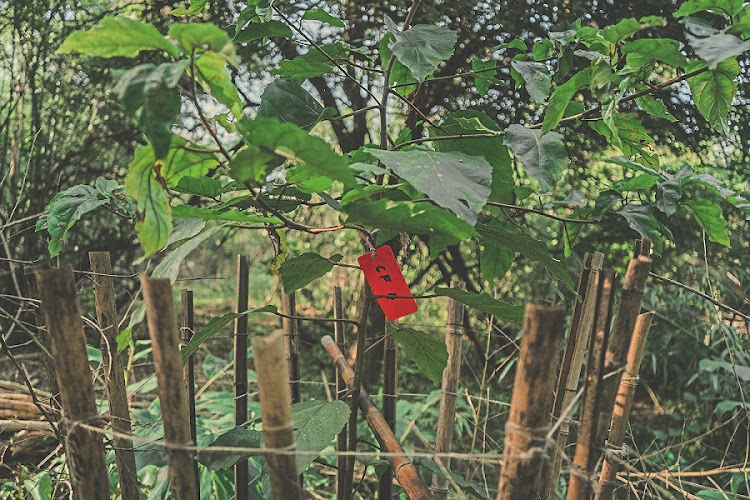 Greening the world

In a world that UN secretary-general António Guterres says is "sleepwalking to climate disaster", rewilding offers hope. In the Scottish Highlands, landowners and communities plan to plant trees, reconnect river corridors and restore peat bogs. Bat houses have been erected in Barcelona and weeds are allowed to grow (and seed) in parks. Jaguars have been reintroduced to the Iberá wetlands in Argentina, and bison to the Netherlands.
Here Ferncliffe's Janine Stephen and Connor Cullinan share their favourite rewilding projects, in SA and beyond:
Knepp (UK): "In the amazing transformation of a failing farm in Sussex, England, what is striking is the speed at which biodiversity, given a chance, begins to return, including in the form of rare species such as European turtle doves and purple emperor butterflies. The transformative ingredients were so simple: turf the chemicals, add large herbivores, allow wetlands to return, stop interfering." — JS
Samara (Eastern Cape): "This game reserve has been working on the regeneration of former farmlands for decades, starting with vital things like plants and grasses. Now 27,000ha of wilderness, with lions and elephants, it lies in the middle of a stretch of Karoo between the Camdeboo National Park and the Mountain Zebra National Park. It's inspirational in that the hope is that it will help realise the creation of a megapark of about 1.3-million acres." — CC
Brazil: "Antonio Vicente, one of 14 siblings in the former Atlantic Forest ... planted a 31ha mini-forest in this denuded region and saw waterfalls and streams return within 40 years." — CC
Greenpop (SA): "Cape Town's inspirational tree planters, who combined the experience with socialising and festivals to engage a younger crowd, have restored 75ha of forest since 2011." — JS