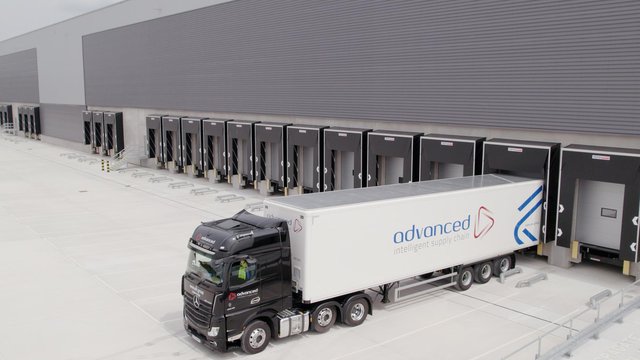 A trucking firm hopes to create 400 jobs in Sheffield after leasing a warehouse for fashion brands.
Advanced Supply Chain Group says its new base at Smithywood Industrial Park in Chapeltown could create the jobs over the next three years.
Hello, this is the first of your free articles for this week.
From just £1 per month you can get unlimited access and 70% fewer ads
It comes as Clipper opens a new warehouse in Tinsley for clients including fashion firm Boohoo, set to create 200 jobs.
Claire Webb, ASCG managing director, said Sheffield had a rich talent pool and they were working with Invest Sheffield to recruit.
"This will help us to quickly recruit for a mix of roles, which will be key to us realising the prime position of Smithywood."
It is the 2,000-strong firm's fifth UK site.
Coun Paul Turpin, executive member for inclusive economy, jobs and skills at Sheffield City Council, welcomed the proposed jobs and highlighted the firm's green energy credentials.
He added: "It's fantastic to see Advanced Supply Chain Group choosing to base themselves in Sheffield and it is testament to our city's strong reputation as a great place to live, work and invest.
"The creation of 400 new jobs will be a real boost to Chapeltown's economy and will offer a number of opportunities for local people; a positive step forward following the impact of Covid-19 on livelihoods over the past year.
"It's significant that ASCG have chosen PLP Smithywood as their new home; a site that generates 20 per cent of its energy from low and zero carbon technology sources.
"This is a great example of a company actively taking their climate responsibilities seriously, something I am very supportive of."
Get your team on the same page with a Corporate Subscription
Subscriptions for businesses
We see you have an ad blocker enabled
Ad revenue helps us keep you up to date on the stories that matter. Please consider disabling your ad blocker before reading this story. To browse the site with fewer ads, subscribe to the The Star from just £1 per month.
Already subscribed? Sign in here,
or continue with ad blocker