Cameron Crowe was one of rock's top journalists before he had a driver's license, a 16-year-old traveling the country with groups like the Allman Brothers Band and writing cover stories for Rolling Stone magazine. Yet the prodigy grew up in a San Diego house where listening to rock and roll was forbidden. Mr. Crowe's mother Alice felt so strongly about the music's lack of redeeming value that she wrote a letter to NBC complaining about Simon and Garfunkel performing "The 59th Street Bridge Song (Feelin' Groovy)" on "The Smothers Brothers Comedy Hour."
How did she handle her son's immersion in a world she had tried so hard to keep him away from? "I think she got a big kick out of it," Mr. Crowe says. "She was a teacher, and she felt that she taught me well enough to write from my heart. "
Mr. Crowe's beloved 2000 film "Almost Famous" offered a fictionalized version of his experience in the world of rock and roll. Now it has been adapted into a Broadway musical, for which he wrote the book and co-wrote new songs with Tony-winning composer Tom Kitt. Mr. Crowe acknowledges he "was not a musical theater brat," and his ambitious goal for the show is "to bridge the experience of a concert—something for a music audience—and theater."
"Almost Famous" opened on Broadway on Nov. 3, more than three years after its premiere at San Diego's Old Globe Theater, where Mr. Crowe attended Shakespeare performances as a kid. Though the production was delayed two years by the Covid pandemic, only two members of the cast have changed. "We all stayed in touch through group chats and emails, because what happened in San Diego was really intense," says Mr. Crowe. "We've lived through births, deaths, marriages, divorces."
Actor Rob Colletti describes the company's bond as "almost familial." Anika Larsen, who portrays the character based on Alice Crowe, visited the real Alice in the hospital in 2019 when she was unconscious after suffering a heart attack. Ms. Larsen sang three songs to her hours before she died. One reason for the cast's overwhelming loyalty, Ms. Larsen says, is Mr. Crowe's "generosity of spirit" and collaborative nature. Mr. Colletti, who plays music journalist Lester Bangs—a major figure in both the play and Mr. Crowe's actual life—notes that the filmmaker "still asks questions like an interviewer. It's in his blood to never stop being curious."
Mr. Crowe's love of rock music developed when his sister Cindy left home and bequeathed him the records that she hid under her bed. She later introduced him to a staff member of the underground newspaper the San Diego Door, where he began writing album reviews at age 13. He soon became a protégé of Bangs, a fellow San Diego native who was then the editor of Creem magazine. Mr. Crowe's plans to become a lawyer vanished.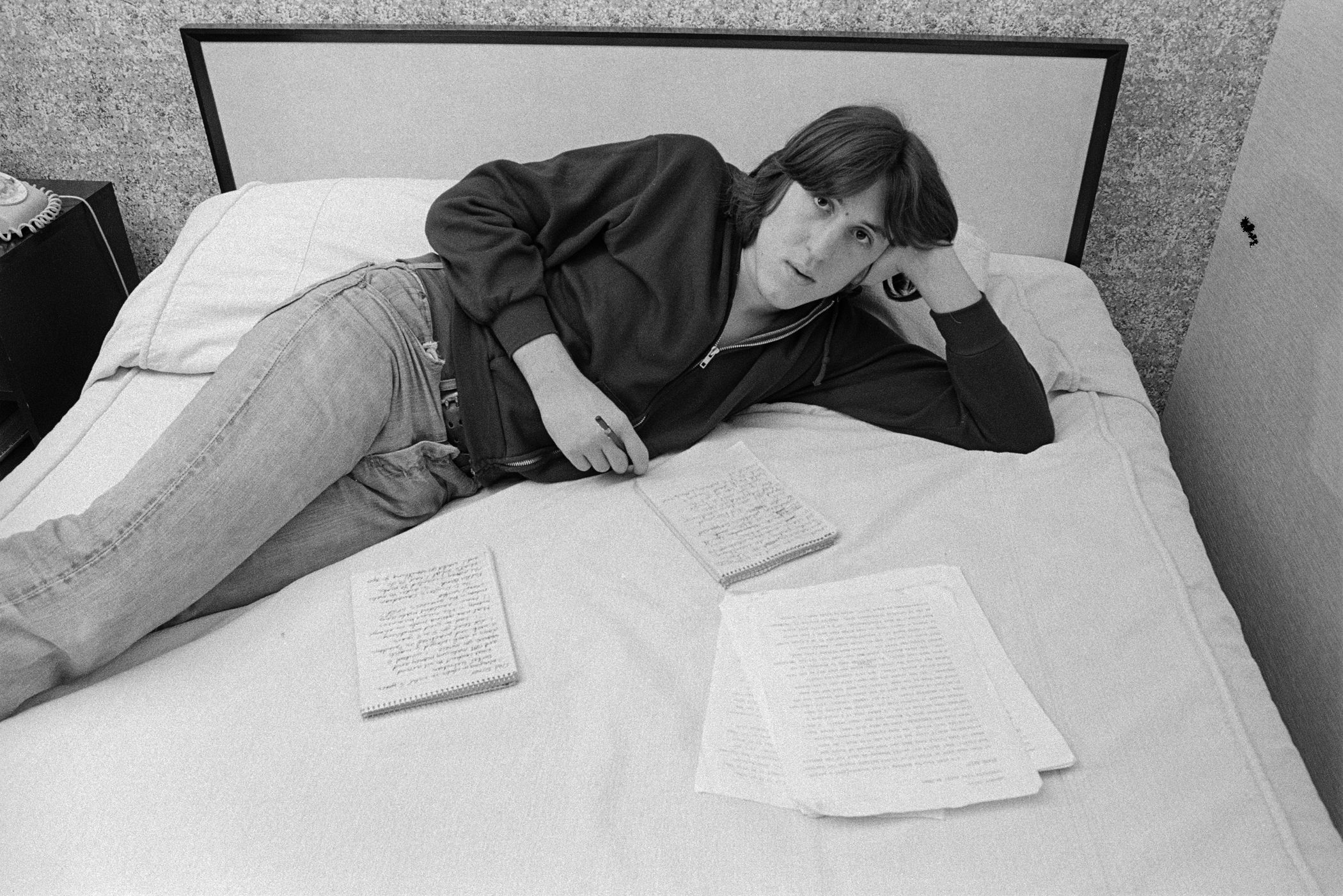 He graduated from high school in 1972 at age 15, having skipped kindergarten and two grades in elementary school. Mr. Crowe was used to being the youngest guy in the room when he started reporting on bands. Readers and musicians alike responded to the enthusiasm evident in his writing. "I always felt that I got a seat in the front row, and I wanted to serve all the people who wanted to be there," Mr. Crowe says. "I wanted to be a fly on the wall and bring that experience back to fans of the bands I was writing about."
The musical version of "Almost Famous" opens with Mr. Bangs telling the eager young protagonist, "It's over. You got here just in time for the last gasp." That, says Mr. Crowe, was precisely how his mentors felt in 1973. The editors of Rolling Stone hired the earnest youngster to profile bands they had insulted and disparaged, including the Allman Brothers, Led Zeppelin, the Eagles, Deep Purple and Jethro Tull. They viewed these 1970s acts as crassly commercial, not comparable to 1960s legends like the Beatles and Rolling Stones. Mr. Crowe disagreed: "To me, those bands were as deserving and passionate as the acts that had gotten such great play in Rolling Stone. I wanted to put my guys on the team."
Mr. Crowe says that his shift from journalism to filmmaking happened "one step at a time." His first foray into film came when he wrote the script for "Fast Times at Ridgemont High," a 1982 teen comedy based on his nonfiction book of the same title, which he reported by going undercover at a San Diego high school. Mr. Crowe's second script, "Say Anything," came out of a conversation with writer and director James L. Brooks, a creator of TV series and movies including "Taxi," "The Simpsons" and "Terms of Endearment." He mentored Mr. Crowe and encouraged him to "write a script about a guy like himself."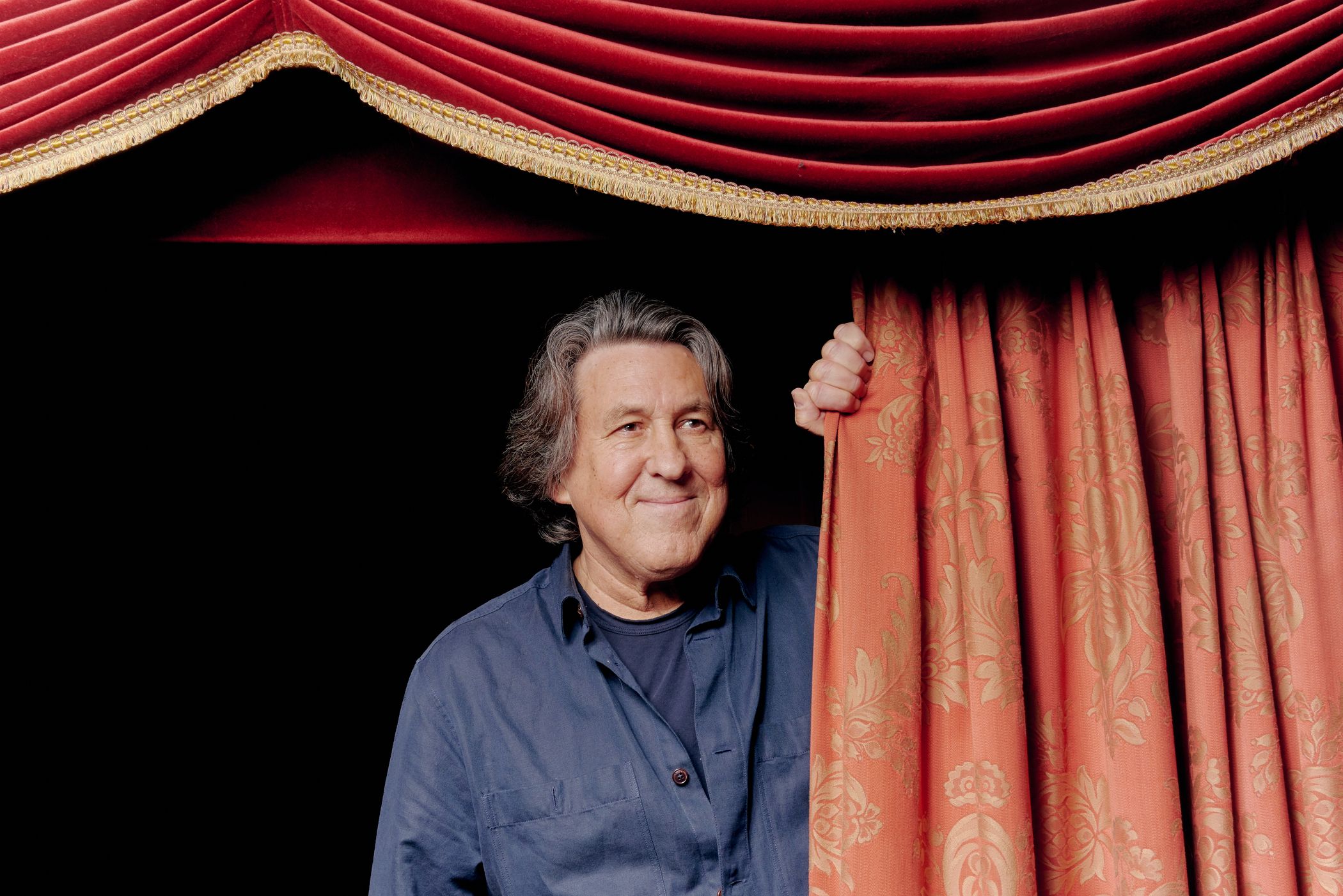 As one director after another rejected the project, Mr. Brooks suggested that Mr. Crowe make the film himself. "The idea of directing was terrifying," Mr. Crowe remembers, but he took on the challenge, and the 1989 movie became a cultural touchstone, best remembered for John Cusack's Lloyd Dobler standing outside the window of the girlfriend who spurned him holding a boombox aloft and blasting Peter Gabriel's "In Your Eyes."
It's just one example of the central role music has played in Mr. Crowe's cinematic universe. He regularly plays music to set a mood before shooting a scene, an irreverent style that was validated when Tom Cruise embraced it while making "Jerry Maguire," a 1996 hit nominated for five Academy Awards. "Tom Cruise loved the idea of dancing with the music," says Mr. Crowe. "The guy at the top of the call sheet sets the tone so everybody saw Tom's reaction and went, 'Play me some music!'"
There's irony in the fact that "Almost Famous," Mr. Crowe's most personal work, has also been his most popular. But he isn't surprised. "So much of the film and music I love is stuff that's almost too embarrassing to express," he says. "It's what happens when you're not protecting, when you're peeling off a layer."
Appeared in the November 12, 2022, print edition as 'Cameron Crowe'.