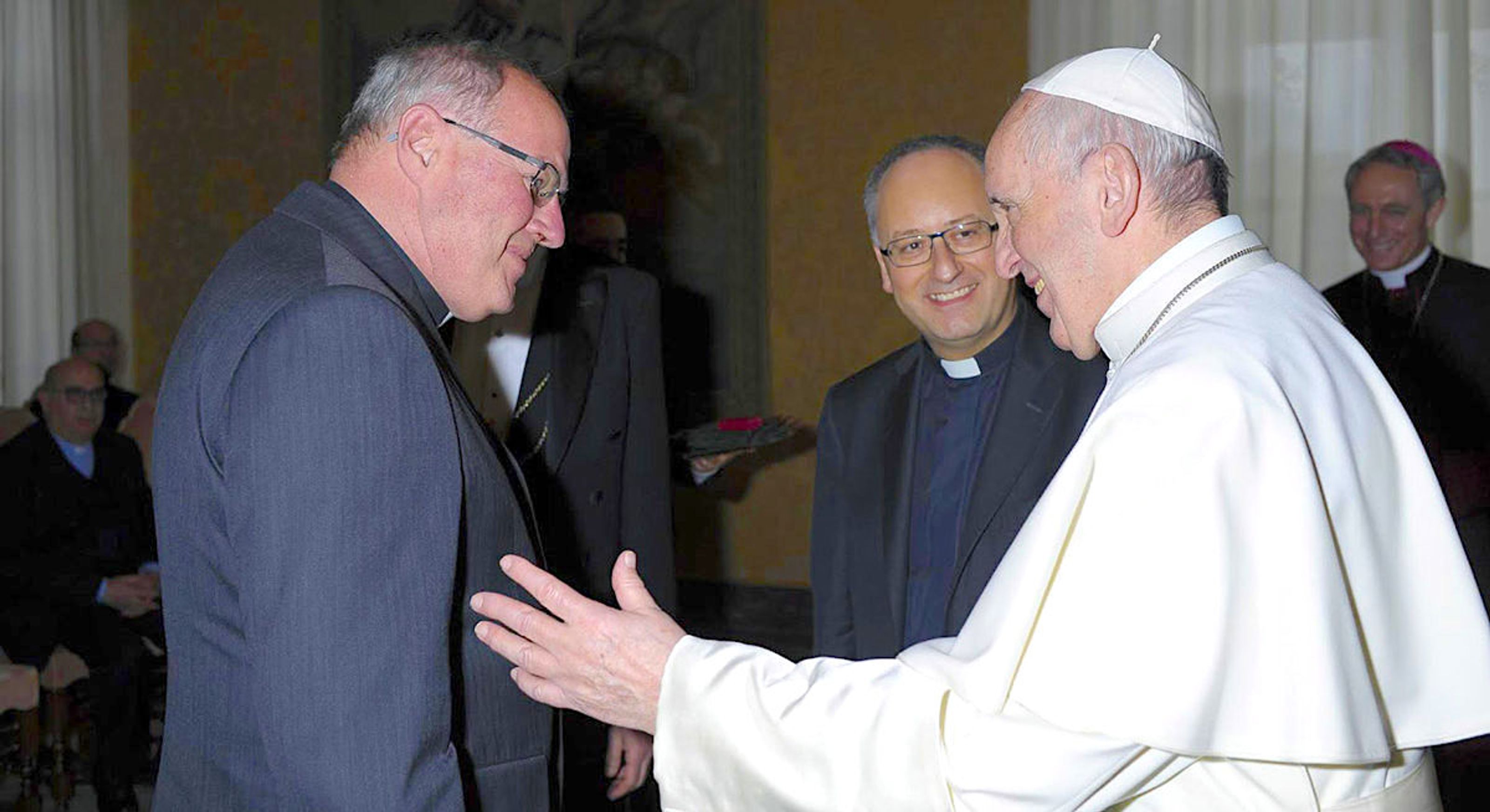 Father Michael Kelly, about to launch the Catholic Church into pay-TV, talks of his plans to WILSON da SILVA.
HE IS a balding fortysomething who doesn't like wearing ties. He has seriously considered leaving the priesthood on at least two occasions. And he speaks colloquially with an ease that makes you think he's just one of the guys.
This is Father Michael Kelly, Jesuit priest and publisher of magazines and books, who is now preparing to launch the Australian Catholic Church into pay-television.
At times he sounds like a media impresario, looking to increase his market share. But most of the time he's so effusive about the Church you'd swear he was God's press secretary.
Kelly, publisher of Eureka Street magazine and director of Jesuit Publishing, based in Melbourne, announced last week that the Catholic Church had established a consortium to set up Lifevision, Australia's first Christian pay-television service.
So what are we to expect? Didactic sermons from the pulpit bouncing off the satellites, cooking programs that show you how to prepare tasty non-meat dishes during Lent? Maybe even a drama surrounding the adventures of roving band of Jesuits who travel the world casting off demons, perhaps entitled The Exorcist Files?
Think again.
"I'm about as interested in developing a specifically denominational religious channel as 1 am in supporting the development of a confessional political party," says the down-to-earth member of the Jesuit order for 25 years.
"It's not going to be lectures in theology or learned dispositions on the exegesis of a text of Scripture — that's not the aim of the exercise.
"It's an entertainment medium, and there are ways that stories can be told, lives can be explored, issues can be unpicked, and that's what we want to do."
The Jesuits' bold foray into the information superhighway is nothing if not ambitious. Lifevision will be made up of five channels, covering documentaries, news, films, youth culture, motherhood, the environment, cooking, the weather, travel and music.
"It's a cable channel that sees religion as a part of life, and a much wider diet of interests, ranging from the meaning and purpose in life, through to more constructive relationships, more healthy lifestyle, more life enhancing values, better attitudes to the environment, deeper questions of spirituality — all that sort of stuff — across a spectrum that provides attractive and entertaining television material in that area," Kelly says. "There are an awful lot of things that people are interested in."
The Church, through Jesuit Publishing, has set aside $20,000 to pursue to the project, and is now in talks with Foxtel, the cable operator that is a partnership between News Corp and Telstra.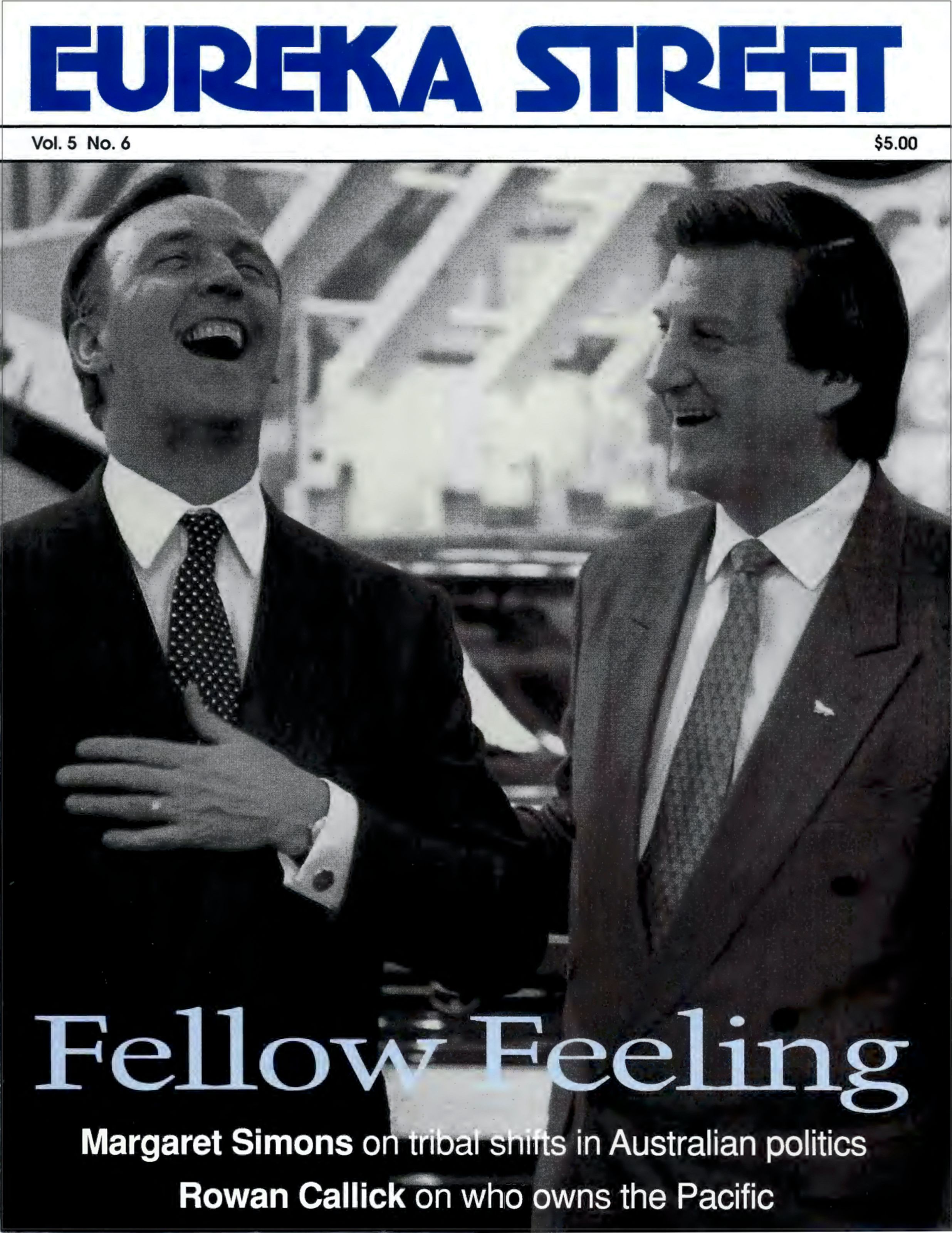 ONCE the details are ironed out, the plan is to seek a public float to raise the required $30 million. Already, a number of Catholic industrialists have joined the fray as partners.
The channels could be in operation by 1996. Although they are to be free of violence and erotica, they will not necessarily shirk the subject of sex, Kelly says.
"Sex is an integral part of life. That's not to say we're hot interested in sex; what we're interested is an approach to it that is not exploitative, that's not picking up the extremes or the sensational parts, but a broad and digestible diet of entertaining material that is also instructive and illuminating."
It will be, however, the kind of programming you could happily leave your children to watch — a kind of "safe TV".
"Yeah, basically," Kelly says. "It's stuff that people can leave their kids at home to watch, and stuff that will also appeal to adults."
It's another determined campaign for a man driven to bring spirituality to the masses in more mainstream ways. A man who sees opportunity where others see crisis.
The convergence of media has created a new marketing battleground, and Kelly is making sure the Catholic Church gets a piece of the action.
Kelly has been dispensing spirituality in the media business for 15 years, ever since embarking on a journalism cadetship on a South Australian Catholic paper, the Southern Cross.
He moved on to work in Hong Kong for Union Catholique News, a kind of "Catholic Reuters" of the world, as Kelly says.
He returned to Australia in 1986 to head Asian Bureau Australia, an institute that had sought for more than 15 years to bring Australia closer to Asia, long before it was fashionable on Capital Hill.
And then in 1989, he landed his current role as director of Jesuit Publications, a position which he has used to expand the reach and influence of a Church at times confused about changing times.
He denies that he is seeking to preach by stealth. He just sees opportunities for communicating with a wider public about the values of Christian life: concern for others, a belief in justice and the essential good in all human beings.
"I'm not a salesman seeing new opportunities to flog snake oil to the gullible public," he said.
"But with the denominational breakdown, it gives everyone in the business of communicating Christian faith a larger opportunity to present that message in an unencumbered way."
He is dismissive of those who decry the disintegration of the old comfortable order, when Catholics were a close-knit group of largely Irish-Australians and everyone knew their place; "a holy and hallowed period in Australian Catholicism, when all was sweet and gentle and nice and uncomplicated".
Those times never existed, Kelly says: "It's a totally ignorant, totally historically uninformed and theologically ignorant approach to the teachings and history of the Church ... an idyllic past that is a construction of their own imaginations.
"We were a particular ethnic group with a great deal in common in socio-economic terms, which meant we were a fairly tight tribe. Now that tribe has broken up, and a number of clergy and religious trying to serve the community have lost confidence that we have a vital message which people are eager to hear."
The challenge is to make the Church relevant in the 1990s, and you don't do that by selling the same message in a tired old didactic way.
"The way to God is through human beings and through the human experience," he says. "So therefore, a discovery of people is itself a doorway to God.
"When you're in the popular media, the turn-off factor is something you have to attend to. People will turn off unless it directly affects their vital interests.
"That's the first law of journalism — not what you've got to say but who are the people that you're writing for? You modify what you have to say depending on the audience you're trying to reach."
What he sees are opportunities for the Catholic Church to be relevant and approachable to a much wider group, a group that may have no historical or cultural pre-programming to be Catholic. And to re-engage those who have drifted away, by showing a new face of the Church.
"The break-up of the tribe is a wonderful opportunity to get on the front foot, go to the guts of the message and offer that as never before in Australian history," he says.
"I find that a frustration — that the opportunities of this time are not readily grasped. I see huge opportunities. 1 have no problem at all with anxieties about relevance or utility."
Nevertheless, it is from that same tight tribe that Father Michael Kelly sprang.
Of Irish-Australian stock, he grew up in North Sydney and attended St Aloysius College in Milson's Point. He spent a lot of time on racecourses — his father was a bookmaker.
There was no pressure for him to join the priesthood — none of the "one of our sons should serve God" doctrine in his family of two brothers and one sister.
He was accepted into law at Sydney University. But somehow, the placid world of law did not appeal to him as much as the challenge of serving his God.
"I was your standard, upwardly mobile, educated Catholic boy. But I was not greatly taken by upper middle class in Sydney as a prospect for me," he says of those times in the late '60s. "I thought there was much more to life, and I wanted to find it.
"It was a personal search for meaning, a useful service of others, and the deep impression a number of priests who taught me at school had on me.
"When I was a 13-year-old, I remember being enthralled by the stories that a Jesuit used to tell me about his work among trade unionists in the '40s and '50s.
"And when I was a 16-year-old, an Australian came back from working in a Jesuit mission in India. He was wearing thongs and a sarong, and he talked about the rural, tribal life in the north-east of the country where Australian Jesuits had a mission. It just seemed wide and expansive world rich with challenges and opportunities."
In the end, he was captivated by "the dream, the romance of it all. The challenge: take on the world. Do something for God and other people." He joined at 18, the first in five generations of his family in Australia to do so. he joined at a time when it was common for young men to don the cloth.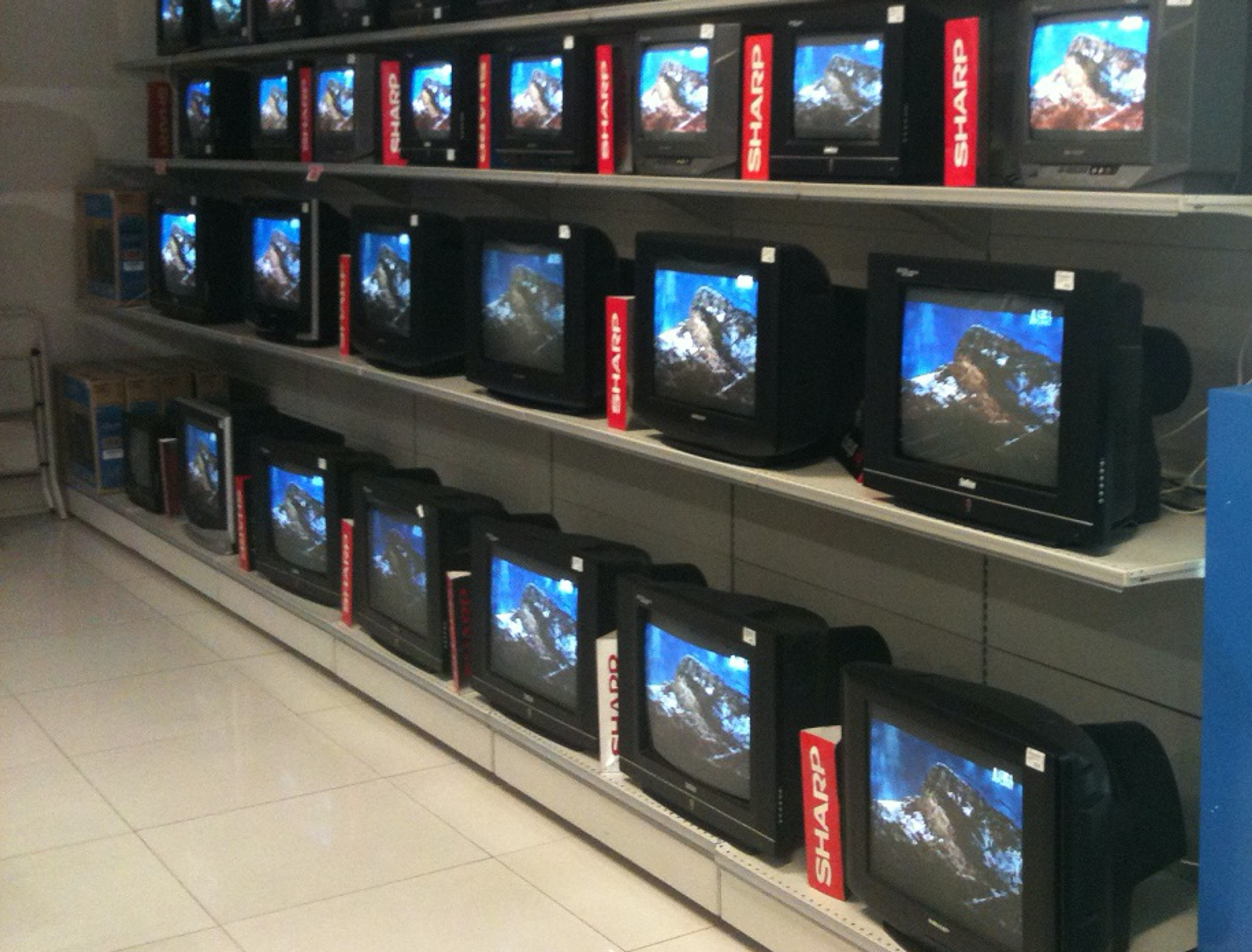 But they were tumultuous times to enter a religious order. Society was racked by social movements that challenged the establishment, and fractures were showing throughout society — environmentalism and feminism were reshaping the status quo. And the confusion was also being felt inside monastery walls, as the fall-out of the Vatican congress of the late 1960s that refashioned the Church from top to bottom were flowing through.
"Being in the Jesuits in the '70s and being professionally tied up in religion in the '70s was being in a cauldron," he recalls. "You had to live with the fact that a great deal of what you'd inherited from the past was just irrelevant to people.
"You had to recast your sense of faith and sense of mission. They were times of humiliation, of confusion, of feeling helpless and on the fringe or on the margin."
At times, some of those doubts return. Kelly has on two occasions fallen in love. He struggled with his commitment to the priesthood, and carefully considered leaving. But in the end, he found the strength to continue.
"I have times of doubt and confusion and uncertainty and puzzlement," he says. "They're opportunities for working out who I really am, what I'm really about, where I'm being called, where God is in my life.
"Every crisis is an opportunity, and I've been through heaps of them. You get pretty practised at coping with personal crises."
He has much to do, and the call of God brings him back. "I have to have a sense of pcace before God, that the choice that I've made and the direction I have taken is where life is to be found for me, and that I've got to pay a price for that.
I"VE GOT to be true to what I gave my word to. It's a B costly way of life — letting go various pleasures and various opportunities.
"It helps when someone you love also appreciates that place of faith in your life, and the presence of God," he says of one romance that caused him to reassess his position. "We're still good mates."
It takes discipline to remain committed to a monastic life. But there are a few little weaknesses he allows himself.
"Whisky and smokes are the only two things I indulge," he confesses jovially. "I enjoy a punt too — horses. My father and one of my grandfathers were bookmakers, my other grandfather was a horse trainer. There's racing through the family."
But, it seems, no divine assistance when it comes to picking winners. "I'm lucky to walk oil' a racecourse with as much as I came on with," he laughs.