MOBILE PHONES: A SPECIAL REPORT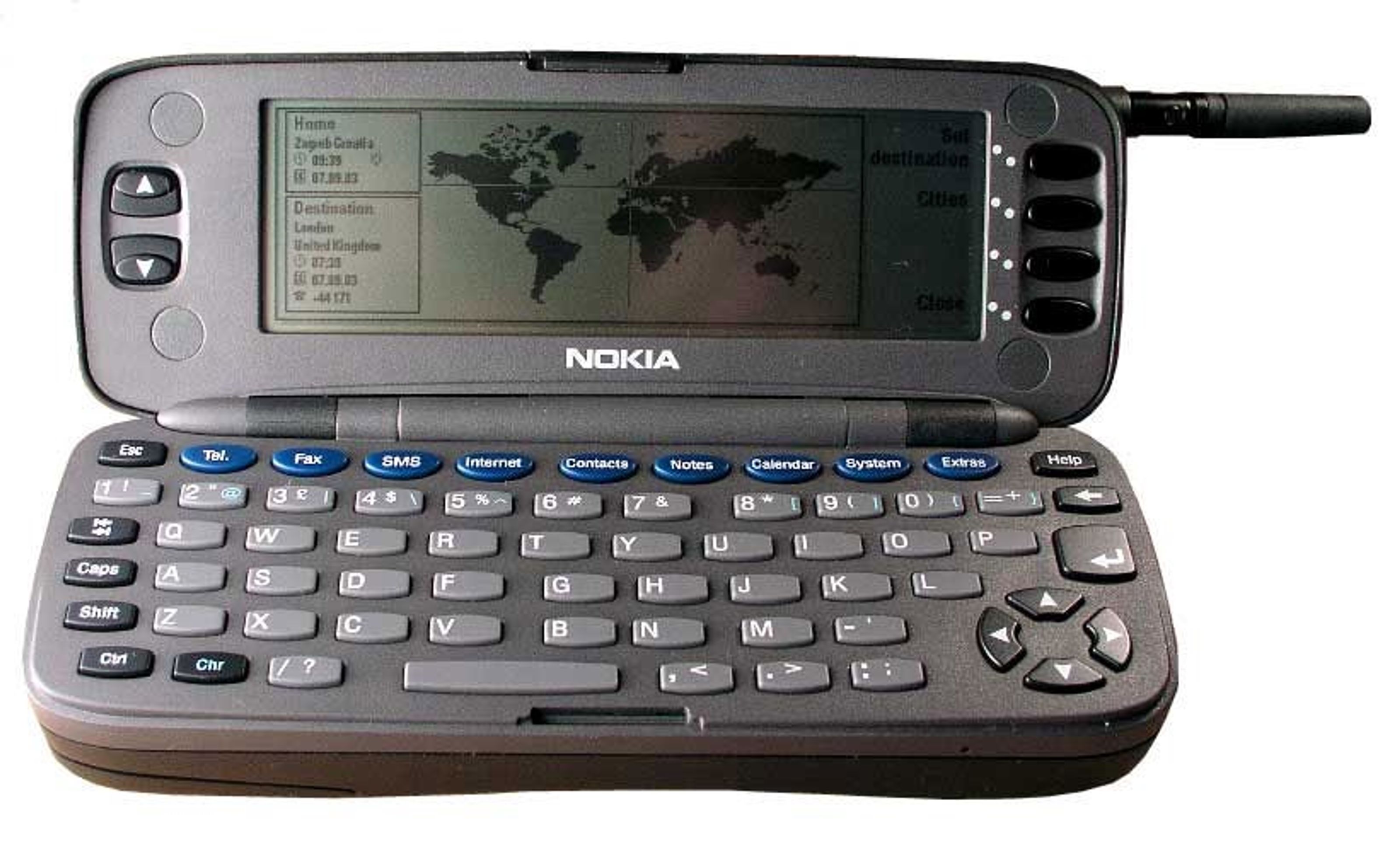 By WILSON da SILVA
HANG on to your socks: the future of personal communications is here. It can be found at a Paddo cafe on a rainy day, on the sand at Bondi Beach, or on the 9.12 am train to Central Station.
It is Nokia's 9000 Communicator - the cellphone/pocket organiser/laptop computer - all rolled into one. With it, you can surf the Web from a bus in George Street, telephone your vet, send e-mail to your friends, fax your mother, or page your boss.
In fact, what you are reading right now was written on one.
Tapping the words on the tiny keyboard, I wrote this report from a bar stool at Pellegrini's, the Melbourne coffee institution, and then e-mailed it to the Herald.
Phillip Bertolus, who reviews the 9000 above, was there, too. "Everyone's been talking about doing this," he said, sipping a cappuccino. "But actually being able to do it, that's amazing."
The remarkably light device, no bigger than a pencil case, was a hit with the clientele.
"I saw this in Wired," said Chris Sheedy, sound recordist for the Seven Network's Witness program. "My girlfriend is going to die when she hears I've seen it in action. We were talking about it all week."
Steve Capper, marketing manager for the Sydney-based Open Plus International software company, stretched over my shoulder, his eyes alight: "It is real quantum leap stuff," he said.
"You're not seeing the future - you're in the future."
Mark Fripp, a waiter at Pellegrini's, finished pulling another short black and leaned across the bar to peer into the tiny screen.
"You can see the Internet? Can you send faxes?" He shook his head slowly as we described its capabilities. "I've gotta get one," he said.
The Communicator is available in Australia but you'll have to save up: the recommended retail price is $3,000.