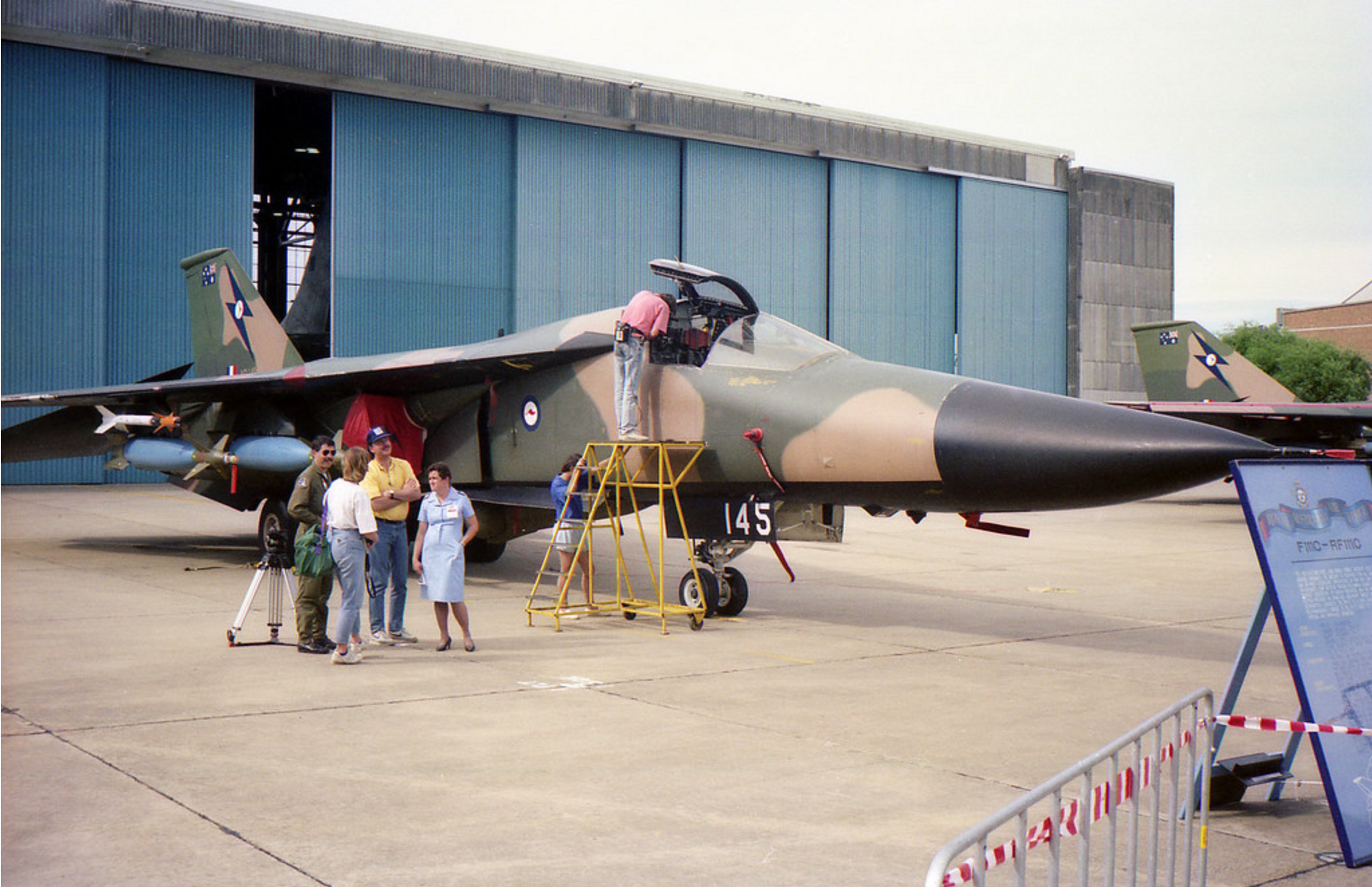 WILSON da SILVA
Colin Watt used to command bomber missions into Germany under the cover of night, dodging puffs of anti-aircraft shells and smelling the acrid odour from fires raging on the ground below.
"The worst were the searchlights. If you were spotted you felt totally exposed, like you were walking down the main street with no pants on," he said.
The 67-year-old former RAAF officer, with nearly 29,000 flying hours to his credit, yesterday remembered vividly his part in World War II. He was one of the many Australian airmen and women who came to the opening day of the Bicentennial Historic Air Show at Bankstown Airport.
An estimated 100,000 people poured through the gates to see aerial acrobatics and vintage aircraft displays in the clear Sunday sunshine. Crowds gasped as flying aces put their machines through sometimes dazzling routines, and organisers battled to keep them from swamping the aircraft on display.
More than 70 different aircraft, including flying replicas of the Southern Cross, the Red Baron's Fokker triplane, and the Spitfire, as well as the popular Sea Harrier "jump jets", will appear during the two-day event.
Another RAAF veteran, Mr Keith Robey, who piloted bombing missions in Borneo, Indonesia, and the Philippines during the war, found no respite yesterday organising the air traffic above Bankstown. He was flight director for the air fair.
"This is a real thrill," said the 66-year-old. "Most councils are anti-airport, but Bankstown Council actually asked us to put this one on, after the success of '86. There's always a marked increase in flying students after air shows. A lot of youngsters get bitten by the flying bug, and that's good for the industry."
Although there were many "warbirds" on show, there was none of the Hampdens or Stirlings Mr Colin Watt piloted during the War.
"There aren't any more, except for photos," he said. "It's our stupidity for not keeping them.
"But you don't miss the aircraft as much as the people who flew and trained with you, and then lasted six months," he paused. "You think of them more often than you do the planes."