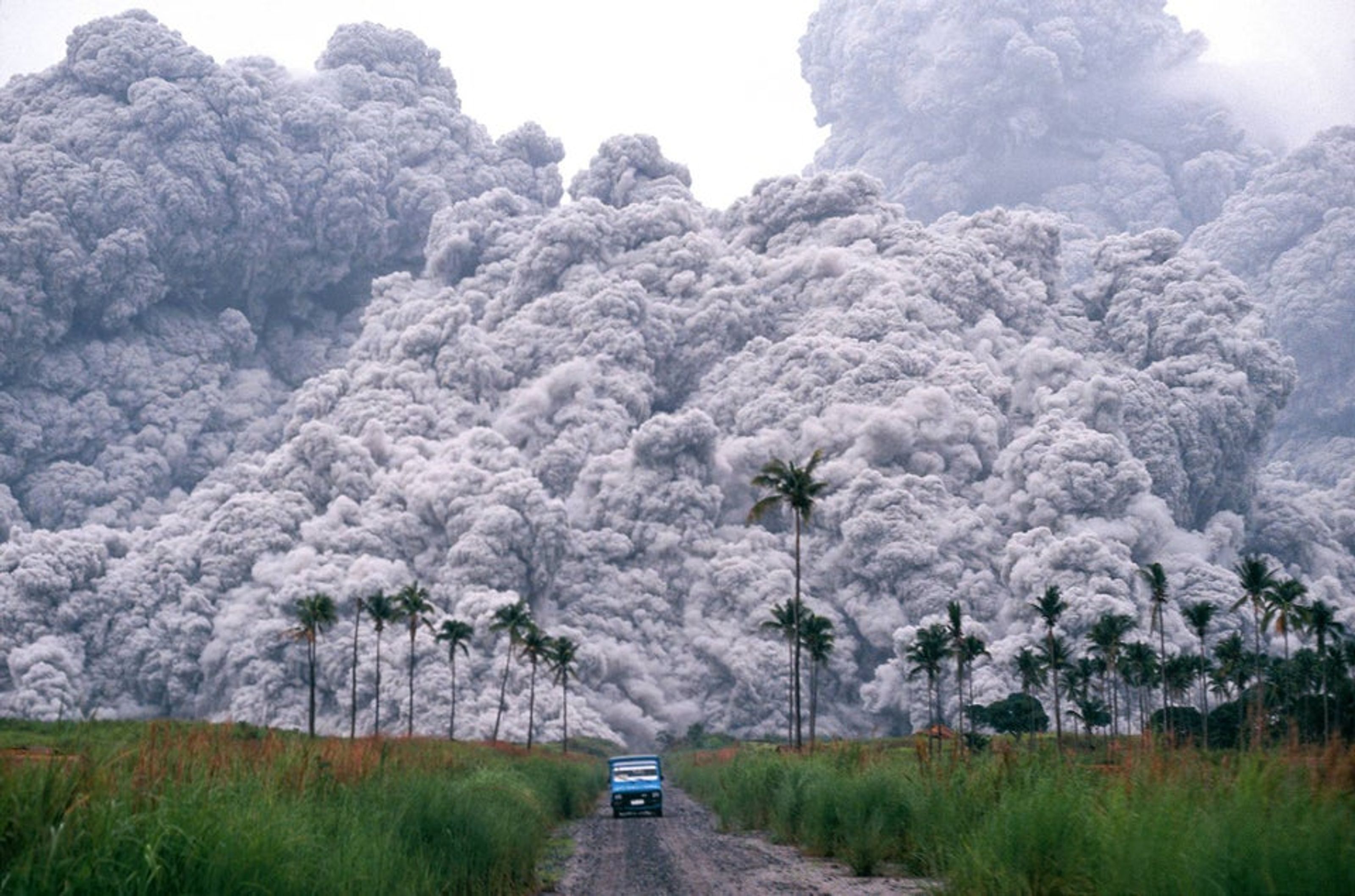 By Wilson da Silva
SYDNEY – Schoolchildren in the city of Kagoshima on the southern Japanese island of Kyushu wear hard hats to protect them from falling ash and rock from a volcano that began erupting in 1956 and has not stopped since.
Weather bulletins include daily activity reports for the nearby Sakura-jima volcano so that locals know when they can hang out their washing.
Sakura-jima is one of the 19 volcanoes dotted around the world which are currently erupting, scientists say.
Most erupt in more benign ways than Mount Pinatubo in the Philippines and Japan's Mount Unzen, both of which exploded into life this month after lying dormant for hundreds of years.
Thirty-eight people were killed when Unzen, also on Kyushu, erupted. About 40,000 people had to flee for their lives after the explosion of Pinatubo, 90 km (55 miles) northwest of Manila.
Most volcanoes are spread around the Pacific Ocean in a band dubbed the "Ring of Fire". Around the world there are 500 potentially active sites, and in any month between 15 and 25 are busily spouting hot ash and molten rock.
That Pinatubo and Unzen exploded almost simultaneously was a coincidence, scientists say, and did not mean other volcanoes in the area would erupt.
"It's very unusual for two volcanoes that have been silent for hundreds of years to erupt, but it's really a coincidence," said vulcanologist Dr Wally Johnson of Australia's Bureau of Mineral Resources, Geology and Geophysics.
"But the fact that both are erupting does not mean others will follow," he said by telephone from the capital Canberra.
Latest data from the Global Volcanism Network based at the Smithsonian Institute in the United States shows that in March, before the Pinatubo and Unzen eruptions, both were venting ash.
At Pinatubo, repeated seismic activity was detected, new lava vents blew ash 400 metres (yards) into the air and a sulphurous odour was reported. Pinatubo last erupted 600 years ago, while Uzen last blew in 1792.
Some 10 weeks ago Pinatubo began to show signs of life, recording 135 shallow earthquakes in one day in April. At Unzen, seismic activity began in November 1990, and an eruption in February blew a hot ash plume 500 metres (1500 feet) into the air.
Eruptions occurred in Indonesia, Ecuador's Galapagos Islands, Hawaii, Colombia, Italy, Mexico and Tanzania, the report said.
Around the same time, an increasing number of shallow earthquakes were recorded at the Taal volcano site on Luzon, the main island of the Philippines, and the Semeru volcano in Indonesia flowed lava and spewed hot ash.
The problem for researchers is differentiating between relatively mild lava flows such as Hawaii's Kilauea, a popular tourist site, and lava flows at Pinatubo.
"There is no way of telling if a small eruption will turn into a big eruption," said Dr Russell Blong, an associate professor of Earth sciences at Sydney's Macquarie University.
"Some are more deadly than others. The longer between successive eruptions, you often find that the greater is the magnitude of the eruption."
Johnson said it was likely Pinatubo's worst is yet to come: "Six hundred years is a long time, enough time for a lot of gas pressure to build up under the volcano."
Blong said vulcanologists still had a lot to learn, and often set up monitoring equipment at benign volcanoes such as Hawaii's Kilauea because its frequent activity allowed them to study over long periods of time.
But he said much scientific equipment was lost in explosions and "to a certain extent, we are flying blind."