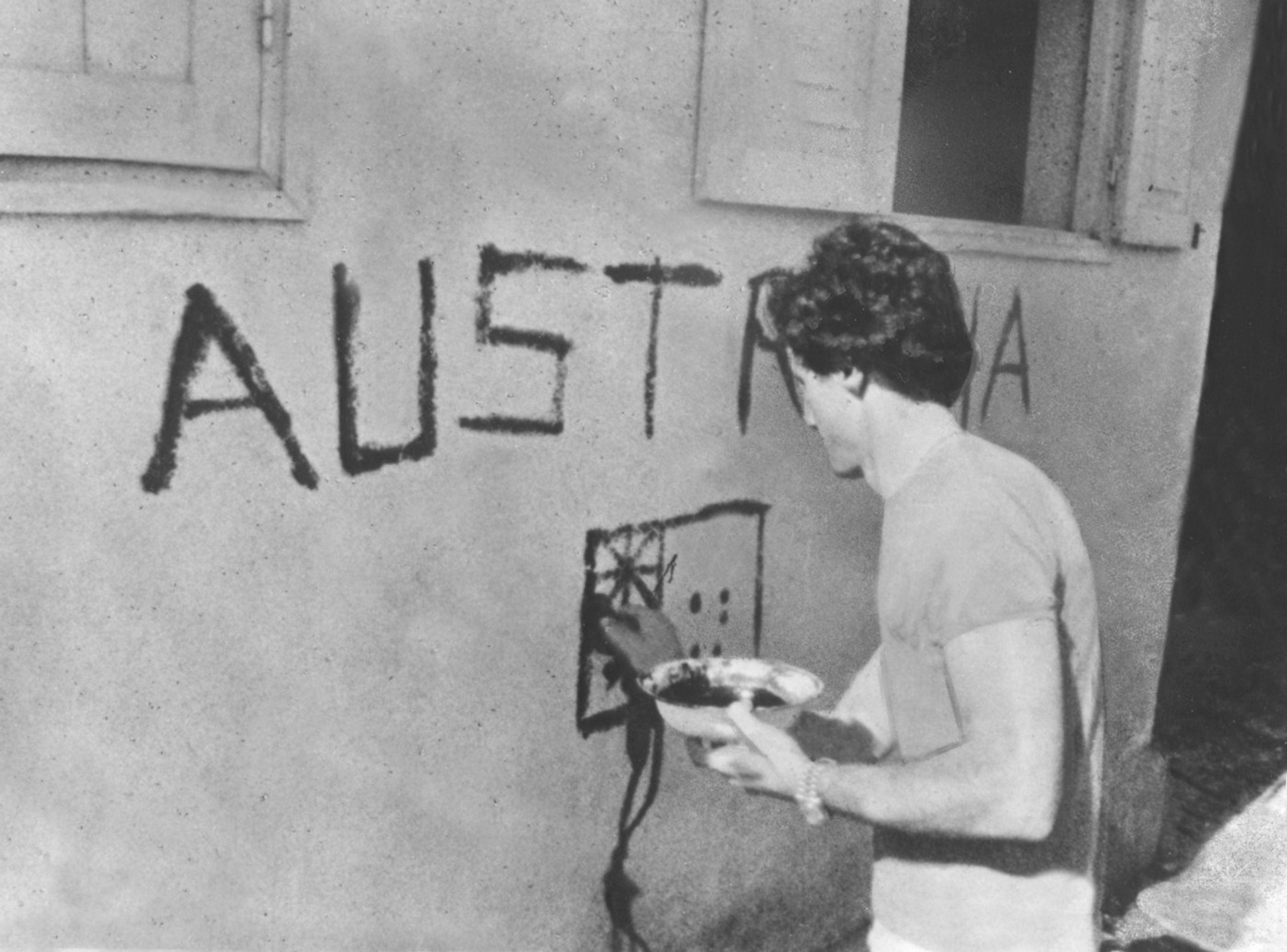 by Wilson da Silva
American Reporter Correspondent
MELBOURNE, Australia – Two witnesses to the killing by Indonesian soldiers of Australian journalist Roger East in East Timor 20 years ago have said they are prepared to give evidence to an unprecedented federal government inquiry announced last week.
The inquiry, announced by Australian Foreign Minister Gareth Evans on November 29, will probe the deaths of six Australian-based journalists in the Indonesian-occupied territory of East Timor in late 1975, when Indonesian forces invaded the former Portuguese colony.
It was called after strong public pressure, and threats by minor parties in the Australian Senate – who hold the balance of power in the chamber – to hold a public inquiry into the deaths, which have never been properly explained.
Five of the men – two Australian, two British and one New Zealander – died in the Timorese hinterland town of Balibo on October 16 that year, where they had gone to verify reports of clandestine Indonesian border raids.
Jakarta maintains that the five were killed in crossfire between warring Timorese factions. But new evidence by former Indonesian collaborators contradict this, saying the five were executed in cold blood – accounts that tally with the testimony of Timorese refugees now living in exile in Australia and Portugal.
According to several published accounts – including reports by Amnesty International and one prepared by the former Australian consul to East Timor, James Dunn – the sixth journalist, Roger East, was also executed by Indonesian soldiers. This reportedly occurred on the pier of Dili harbor on December 8, 1975, the day after the Indonesian invasion began.
One of the Timorese witnesses, who identified himself only as Chong, said through an interpreter that he was among a group to be executed along with East, but escaped.
The second witness, a refugee recently arrived in Australia from East Timor, asked that his name not be revealed. He said he also saw East gunned down at the pier, and that he would assist the inquiry if his identity could be protected.
The Australian government investigation, headed by retiring National Crime Authority chairman Tom Sherman, is to start in February and report to the Labor government of Prime Minister Paul Keating by May, 1996.
There has never been an official explanation of East's death, nor an inquiry conducted by either the Australian or Indonesian governments. As late as 1980, Australian authorities told journalists they were still "seeking an early reply" to their requests for information into the fate of East, 52, a freelance journalist from the northern Australian city of Darwin.
Konneng Lay, a representative of the Timorese community in Australia, said that there were a total of six Timorese refugees now living in Australia who witnessed the killing of East. He said a number of people still living in East Timor also witnessed the events of December 8, 1975, when scores of others detained by Indonesian forces were also executed at the pier.
The second witness told The American Reporter that on that day, he and a group of friends, carrying a white shirt mounted on a branch, surrendered to Indonesian soldiers patrolling the beach. They were told to sit near the pier. Two hours later, he watched soldiers arrive with a white man and scores of Timorese prisoners.
"He had a white shirt and khaki-brown shorts," the second man said of East. "He wore thongs and glasses. His hands were tied behind. They turned him toward the sea, and the man turned back. He talked or argued with the Indonesians. They hit him with guns, but he kept talking. I didn't understand (what he said).
"They used automatic weapons. It wasn't just one soldier, it was three or four who fired. There were many killed. The pier had lots of blood," he said.
The other witness, Chong, said he was part of a work gang conscripted by Indonesian soldiers on the day of the invasion. The gang was given the task of clearing from the pier the bodies of those who didn't fall into the sea once they had been shot.
He said the gang was told to tie stones or metal pipes to the bodies of those gunned down, and drop the corpses into the harbor. Once the soldiers had finished killing the scores of captives they brought to the pier, most of the work gang was also gunned down, he said.
Just as the last of them were to be executed, an Indonesian officer arrived and pulled three of them out of the line-up, Chong said, and ordered them to dig graves near the Hotel Timor for a number of Indonesian soldiers killed in the invasion attack.
On the following day, when the work gang had finished digging the graves of some 60 Indonesian soldiers, another young Indonesian officer who had been put in charge of the work gang allowed them to return home, he said. The other two members of the work gang have also resettled in Australia, but have declined to give evidence.
Amnesty International reports corroborate aspects of the account, and say the organization has "specific information about a number of reported massacres of non-combatant civilians in the capital on 7 and 8 December in the harbor area in the Comera district, and in the vicinity of the military barracks in Vila Verde."
A 1985 Amnesty report, prepared for the 10th anniversary of the invasion, lists the names of 28 people reportedly executed at the pier, including East.
Former consul Dunn was on the last flight out of Dili a few days before the invasion. He has since interviewed a number of survivors who escaped to Australia and Portugal after the invasion, and published some of the most detailed accounts of the events surrounding the invasion.
"He was dragged, according to eyewitnesses, by a group of soldiers," Dunn said. "He was cursing them, and they occasionally whacked him with a rifle, towards the wharf. They got him to stand at the end so that when the bullets hit him, he would fall into the sea. But he turned around and shouted: 'I'm Australian, I'm Australian, I'm Australian.'"
East's sister, Glenise Kathleen Bowie of Sydney, said she hoped the new inquiry would shed light into her brother's death, and perhaps lead to some justice 20 years later.
"I'd like to see it explained, I'd like to see them identified ... and maybe imprisoned," said the 69-year-old retiree. "It's so horrendous. Nothing can ever justify it ... they were war crimes. It was just cold-blooded murder."
Bowie said it had taken a long time for the death of her brother to receive the public attention accorded to the five Australian-based television reporters who were killed two months earlier.
She said that while she said had finally accepted his death after many years, "there was never any confirmation, no passports or papers. There was nothing to confirm that he'd gone.
"I think (Foreign Minister Evans) has a duty to Australians to make these people face what they did. If they're going to trade and be friends with them, they've got to admit it," she said.
East's older brother, Bill East, 76, a farmer in central north New South Wales state, said that it astounded him that the government was taking an interest 20 years after the event.
"It's 20 years now, and what they've endeavoring to do, I don't know," he said. "They didn't give a bugger then."
Vicki Bourne, a senator of the Australian Democrats minor party, said they would press the Australian government for appropriate action once a report is delivered next year.
Portugal partially withdrew from East Timor in August, 1975, following a civil war between leftist and loyalist Timorese groups. The leftist Fretilin party, which won the clash, declared independence from Portugal in November, triggering an all-out invasion by Jakarta, which feared a leftist government on its border.
Indonesia's annexation the following year is not recognized by the United Nations, which still regards Portugal as the administering authority.
Along with East, killed were Australians Greg Shackleton and Tony Stewart, Britons Malcolm Rennie and Brian Peters and New Zealander Gary Cunningham.