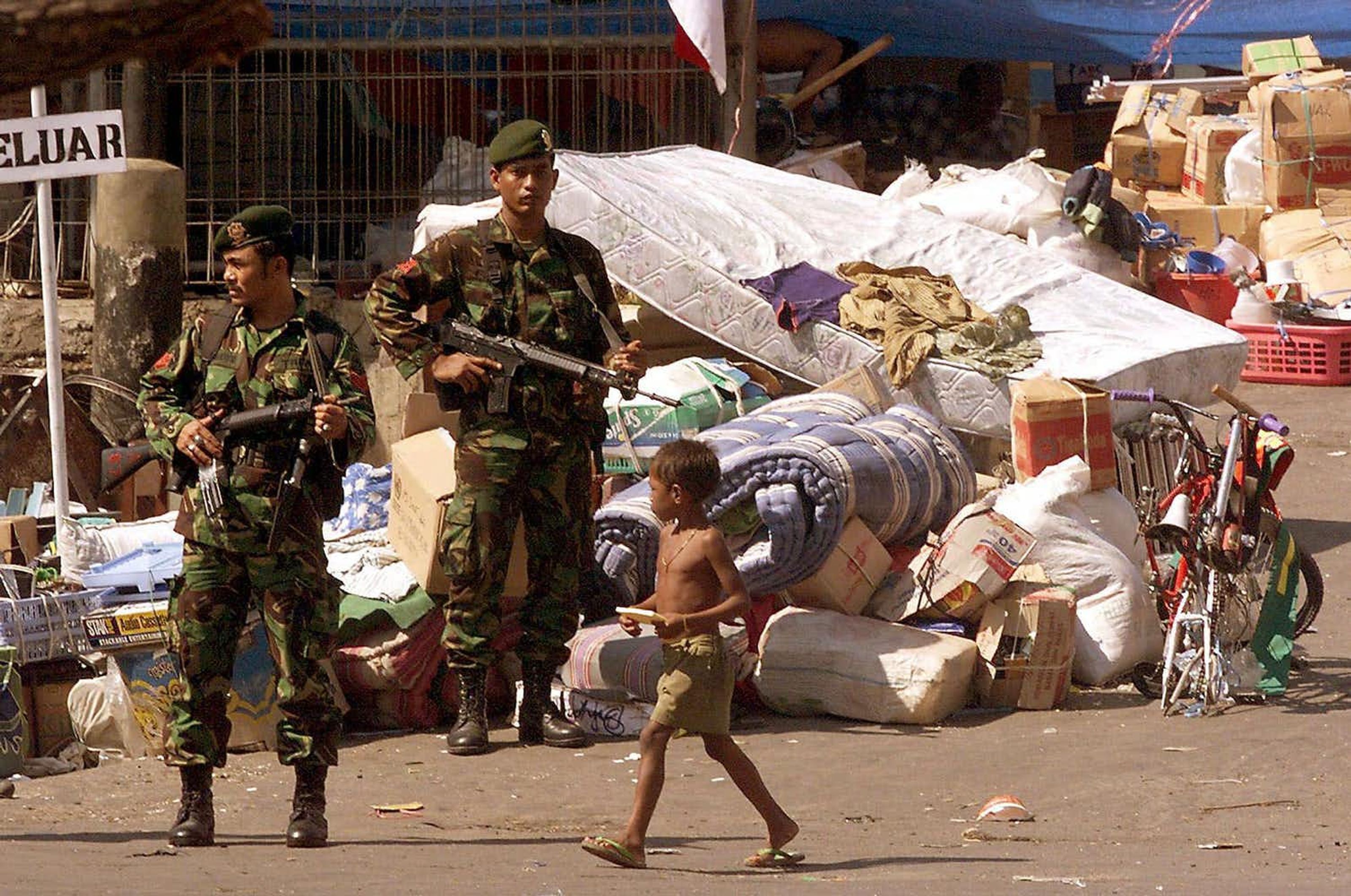 Twenty years ago next month, Indonesia invaded East Timor. A government crackdown intensified last week when authorities, fearing protests, closed the province and expelled a human rights group. Wilson da Silva was among them.
By Wilson da Silva
THE OCEAN LAPS gently at the Dili harbor pier, below three old Portuguese cannon pointing out to sea. Twenty years ago, however, the water here was murky with blood after a task force of Indonesian warships, bombers and paratroopers descended on this sleepy outpost of fading European empire.
Accounts tell of hundreds of those captured, Timorese and non-Timorese alike, being executed by gunfire on this pier, their bodies falling into the water below. Nearby, on a white sandy beach, the rusting hulks of three Indonesian landing craft remain where they came to a halt on 7 December 1975.
The wrecks are within view of the governor's office, and only a few metres from the beachside promenade that is Dili's main thoroughfare. Some are daubed with graffiti, but the words have been painted over and are unreadable.
A little further away, two older Timorese men with straw hats and deeply tanned limbs tend to their nets. Indonesian soldiers, red berets and automatic weapons slung lazily at their sides, eye passers-by attentively. Young Timorese greet visitors with "Good morning, mister," or simply exclaim, "Mister!"
The scene seems peaceful, if a little odd. Then, suddenly, the spell is broken. A young man, perhaps 18 or 19, approaches in full view of the soldiers. He is smiling and appears relaxed.
As he passes, he catches my eye and whispers: "Independençia ou morte." It is Portuguese for "independence or death".
Outside a school in the centre of town, a crowd of children, between six and eight years of age, surround me. They wear white, short-sleeved shirts with Indonesian insignia on their pockets. A red-and-white Indonesian flag flutters above.
The children shout in glee, and hold their hands up to touch me. Suddenly, they break into a gleeful, seemingly innocent chant: "Viva Timor Leste! Viva Timor Leste!" It is the cry of the banned Timorese resistance: "Long live East Timor."
Last week, an international group of human rights monitors, politicians and religious leaders visited East Timor to commemorate the anniversary of the 1991 Dili massacre on 12 November. They encountered many examples of resistance.
The visitors heard priests – distinguished older men you would expect to see running parish raffles – tell of arrests and nightly beatings by Indonesian soldiers and police.
One clergyman, as he spoke, rose to peer nervously out the window of his home before sitting again. Others, such as Father Domingos Soares, were prepared to chat in a restaurant, but became anxious when burly Indonesian men in batik shirts appeared.
"They think we are animals," Father Soares said. "They beat the people and think they will submit like dogs. But we are human beings. They are only creating more hate, more resentment. They strengthen the determination of the people."
The visiting group came from seven nations to hold a private prayer ceremony at Dili's Santa Cruz cemetery, where Indonesian troops opened fire on a funeral procession that had turned into a protest march. Amnesty International put the death toll at 200, while an Indonesian Government inquiry found that "about 50" died.
No independent external inquiry has been allowed. Eyewitnesses told this reporter that after the shootings, they watched soldiers fill three military trucks with bodies. It took hours to hose blood from the parched clay outside the cemetery entrance, where most of the crowd were gunned down.
The delegation was a strange mix and included a Japanese Catholic bishop, an Irish member of the European Parliament, an Anglican minister, a Maori leader, an Irish senator, and an Australian, Paul Stewart, a musician whose brother was one of five Australian-based journalists killed in East Timor in 1975.
The group travelled to Bali and planned to fly to East Timor to meet another six visitors: the Brisbane Aboriginal poet Lionel Fogarty, a German Green Party official, two American human rights lawyers, a Namibian parliamentarian, and a Darwin doctor, Andrew McNaughton. All travelled as tourists.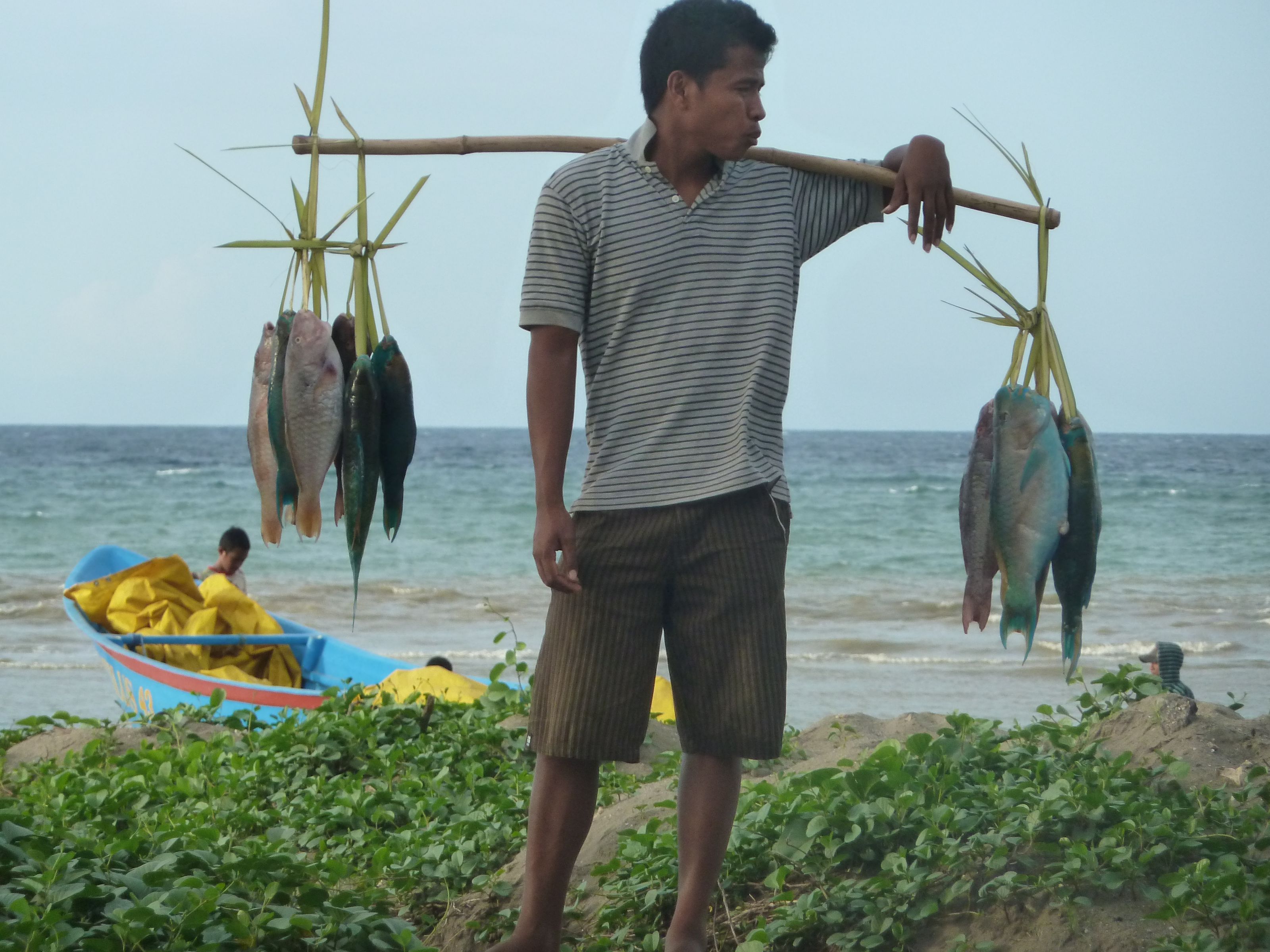 In the days that followed, the group waiting in East Timor reported being followed from their hotels and watched in bars and parks. On his first day there, Brian Brown, a senior official of the New York-based human rights group Freedom House, left seals on his bags to warn of searches. The seals were broken when he returned to his room.
When four members of the group visited a restaurant in the suburbs of Dili, eight Indonesian men took a nearby table, the only other guests. Some had been seen earlier on the streets in uniform. The men nursed bottles of Tiger beer and smoked clove cigarettes, peering at the visitors from across the room.
These were reminders that East Timor is an occupied territory.
Two decades after being claimed as Indonesia's 27th province, a strong intelligence and military presence remains. Faced with such examples of harassment, it is hard to deny the testimony of locals who speak of torture, beatings and a campaign of terror to discourage dissent.
It becomes difficult for East Timor to remain an abstract political issue when you listen to a woman weep as she recounts the gruesome details of her torture. She flicks tears from her eyes in the casual manner of someone accustomed to crying.
"This is, without question, the most repressive place I have ever seen," said Reed Brody, an American lawyer who has served as UN director of human rights in El Salvador. "There is constant intimidation . . . everywhere you go, you are watched, and people they see you talk to are questioned."
Last week, as the fourth anniversary of the 1991 massacre approached, and ahead of the December anniversary of the 1975 invasion, Dili was alive with rumors of protests.
Last November, as rioting engulfed the town, stone-throwing youths were surrounded by troops on the grounds of Vila Verde cathedral, and riot police battled with protesters for three hours. Foreign cameramen were among those beaten. According to church sources in Dili, some youngsters taken for questioning are still in jail.
Locals say troops have stopped randomly at homes almost every night for the past two months, beating old and young alike.
"They want everyone to know that they're going to be as harsh as possible. These are pre-emptive strikes against any demonstration, so that people are less likely to venture out," said Brian Brown. "But, from what we hear, the beatings don't change one thing."
In the week before the anniversary, Indonesian authorities began rounding up foreigners in East Timor. They said orders had come from Jakarta to close the territory to visitors. Five members of the visiting group were given the orders at their hotel; another two were walking in the city when they were picked up.
Officials said that because of "security concerns" the visitors were being ordered out of the island for their own safety. Earlier that morning, the same officials had lectured tourists for an hour, saying visitors must not "act like journalists. If you do, we will pick you off one by one."
When the order came to leave, some of the group protested. A senior Indonesian official, who had arrived with 10 police, refused to consider a request to stay another day. "No tourists, no visitors, no discussion," he said.
The delegation agreed to go quietly if they could visit a large statue of Christ being built on Fatucama, a steep hill by the sea. There, five members lit candles and held a memorial for the massacre victims. Mr Fogarty sang an Aboriginal song of farewell before the group was bundled into minibuses and taken to the airport.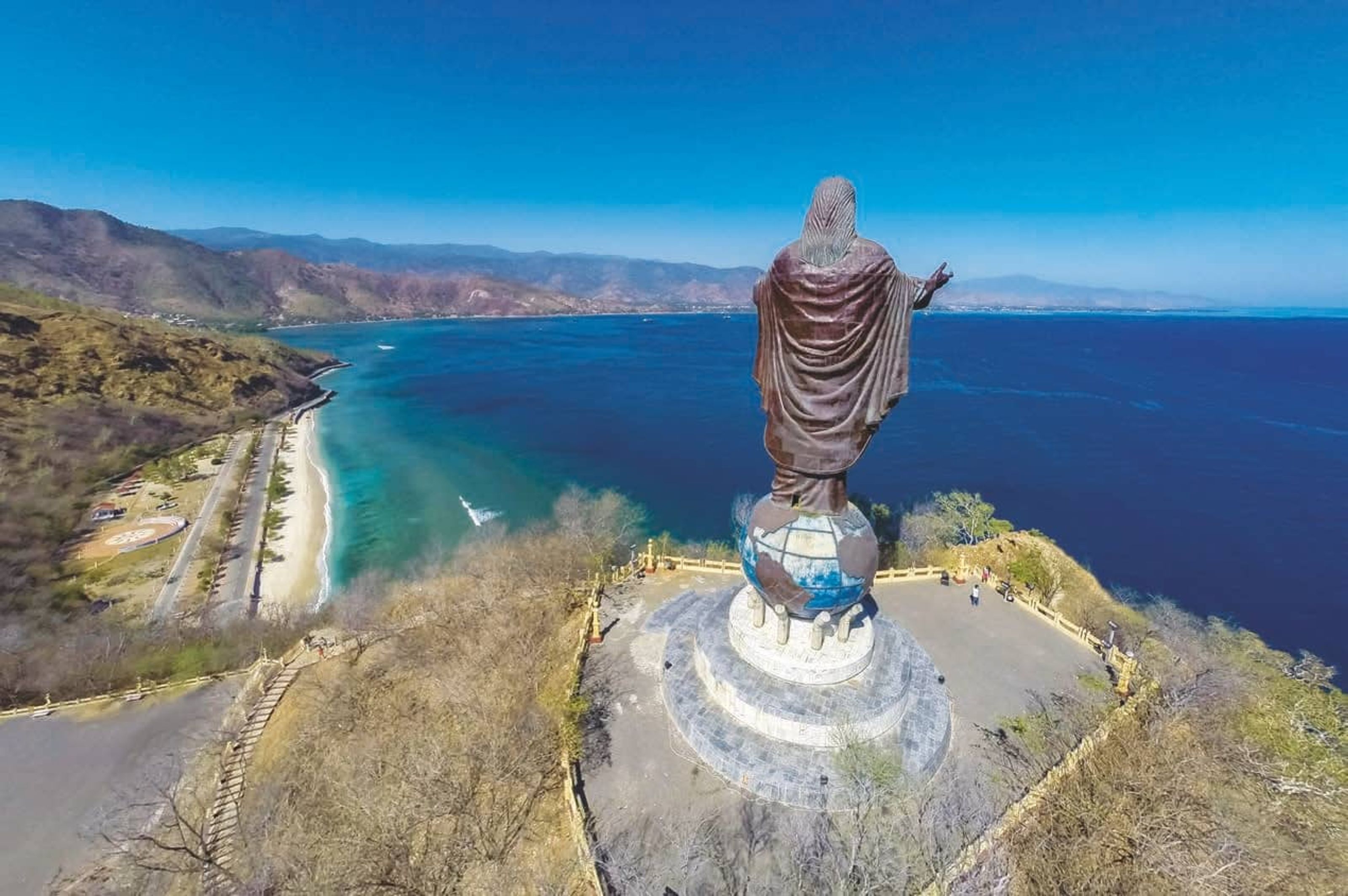 Officials were so eager to see the visitors leave that they paid the hotel bills of some who had limited local currency.
And, to avoid attention, the group was driven through Dili's backstreets, rather than along the beachside road direct to the airport.
Meanwhile, the other members of the group, who had been on their way to Dili, were pulled off a plane in Bali. Three men in civilian clothing whispered orders to uniformed immigration officers who told the group they could not proceed.
"What is the Indonesian Government so afraid of?" asked the Irish Senator David Norris, one of those stopped at Bali. "This was a little prayer ceremony. It made me very angry."
The eight members of the second group argued with officials for two hours before returning to their Bali hotel. Later that day, they were joined by the seven visitors expelled from East Timor, including this reporter.
That night, in their hotel room, the group held a brief ceremony using candles lit at the statue in Dili earlier. As one participant quipped, it was the closest they could be to East Timor without "endangering national security".
Wilson da Silva is a Melbourne freelance journalist and former Reuters correspondent. A report on the expulsion of the human rights delegation screens on Dateline on SBS at 7.30 tonight.