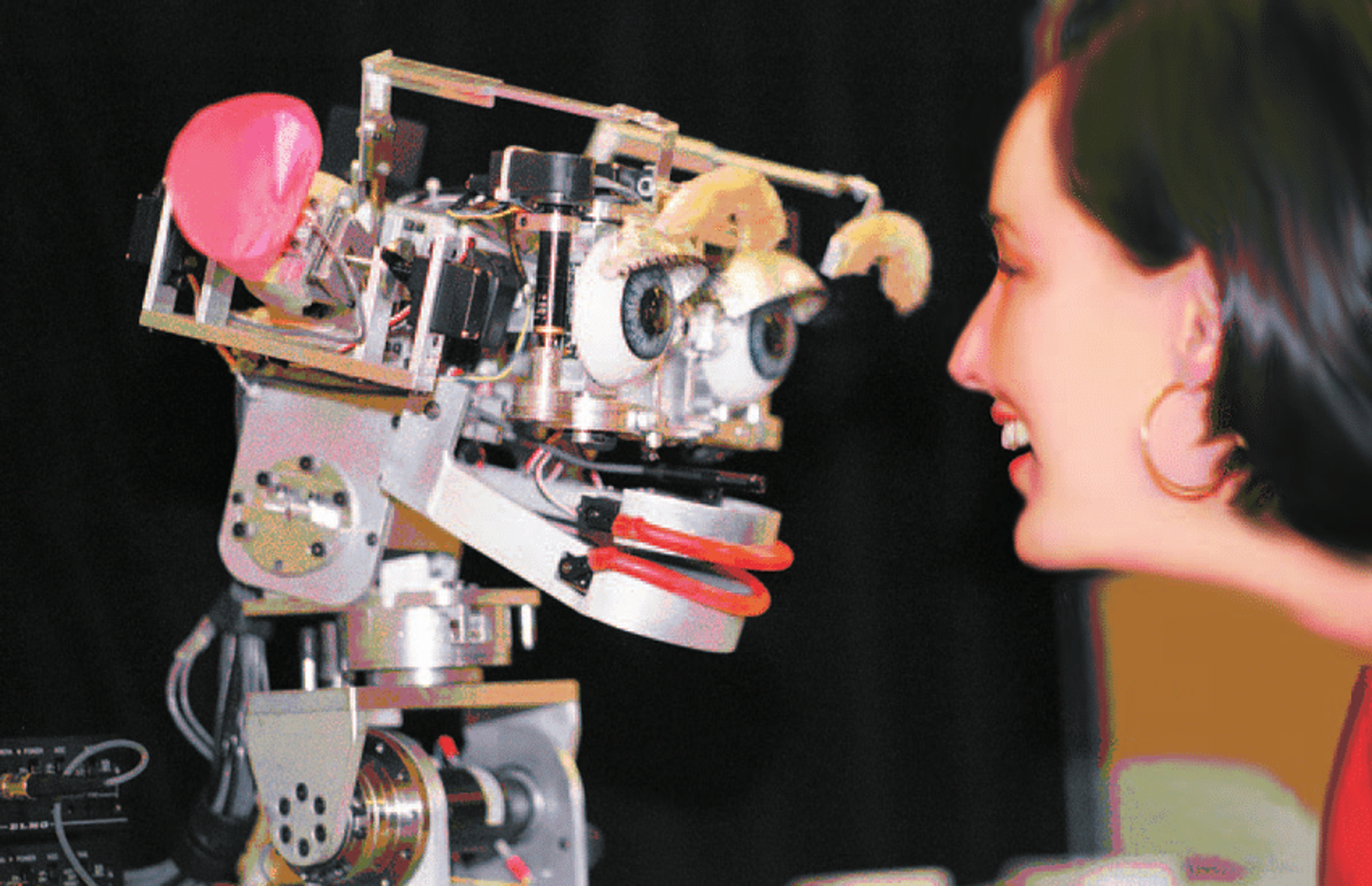 Asian regions are ahead of the West when it comes to robotics and artificial intelligence, says Wilson da Silva.
ASIA is streaking ahead in the commercial application of artificial intelligence, while the West continues to focus on basic science, according to leading researchers who will attend an Asia- Pacific artificial intelligence conference this month.
"Not much fuss is made of this," said Professor Norman Foo, co-chair of the Pacific Rim International Conference on Artificial Intelligence (PRICAI-96) to be held in Cairns.
"Japan has been a leader in robotics now for at least 20 years, and were the first to introduce industrial robotics on a large scale. More recently, countries such as Singapore are catching up fast, and it's not so much in the hardware area as software. Singapore is now very much a world leader in the application of AI (artificial intelligence)," he told Computer Age.
Foo, a Malaysian-born AI expert now at the University of New South Wales' department of artificial intelligence in Sydney, said Japan had now progressed beyond robots into AI software development that is world-beating.
"In the early 1970s, Japan developed great software for medical diagnosis. They remain undisputed leaders in industrial automation, but they are also very innovative in software design that incorporates AI features . . . in areas such as planning and learning," Foo said.
"At this rate Asia will be the world leader in the industrial application of AI technology by the end of the decade," he said.
Japan is far and away the world's leader in robotics, with more than three-fifths of the world's robot population of 610,727 to be found there, according to the latest international figures.
But the Asian Tiger economises - particularly Singapore, South Korea and Taiwan - are charging ahead in both their use of robots and in the application of artificial intelligence.
South Korea, which until 1985 had no robots, now ranks eighth in the world stakes with a robot population of 7200. Australia ranks 17th, behind Austria but ahead of Norway, Finland and Denmark.
Advanced software, developed by AI researchers, is running the Singapore Port Authority's ship movements and scheduling, which has helped make the port one of the fastest and most efficient in the world.
It combines the benefits of an "expert system" - a program containing the distilled knowledge of an experienced port scheduler - with the vagueness of human expression and flexibility of human responses, thanks to "fuzzy logic" controllers.
Fuzzy logic is a good example of where Asia is zooming ahead in application of technology: invented in the United States, it was first put into widespread commercial practice by the Japanese. Now Singaporean companies have mimicked Japanese advances in fuzzy logic and have taken them further.
It is all part of a plan, says Foo. The island state, whose standard of living has already surpassed New Zealand and continues to grow at a rapid rate, has for many years been bent on becoming an information-based economy, the result of generous tax breaks and government investment in the industry.
"The government is not afraid of going in and getting involved in nurturing technology development, something we seem to have walked away from (in Australia)" said Foo. "Singapore set out to be an expert on AI, and to a large extent they've succeeded."
Other areas in which Asia is a leading force in AI includes instantaneous language translation, speech recognition, neural networks, natural language processing, parallel computing architectures and "artificial life": programs that mimic lifeforms by reproducing and evolving.
Singapore now has one of the established centres of excellence in AI, the Institute of Systems Science at the National University of Singapore, whose new director - Malaysian-born Professor Juzar Motiwaller, recently head-hunted by the university from IBM - will be the keynote speaker at the five-day conference.
Other luminaries attending are Professor Marvin Minsky of Boston's Massachusetts Institute of Technology (MIT), considered the grandfather of artificial intelligence, and Australia's Professor Rodney Brooks, also at MIT and often dubbed the enfant terrible of AI for his broadsides against some of the long-cherished notions of robot intelligence (see accompanying story).
The conference, the fourth in the PRICAI series and the first time it has been held in Australia, will also hear from Professor Joerg Siekmann of the German Research Centre for Artificial Intelligence and one of Europe's most influential thinkers on AI; leading AI researcher Professor Ray Jarvis of Monash University; and eminent Japanese roboticist Shin'ichi Yuta of Tsukub University.
"Yuta's work has helped Japan become the accepted world leader in the application of industrial robotics," said Professor Robin Stanton of Canberra's ANU.
Foo said that while Australian AI research was on the cutting edge, local scientists could learn a lot from the drive among Asian experts to apply their research to industry.
"The race to develop and maintain global competitiveness has transformed the development and application of AI technologies from a scientific luxury to an industrial necessity," he said. "Those organisations that are not exploiting the latest AI developments may ultimately find themselves unable to compete.