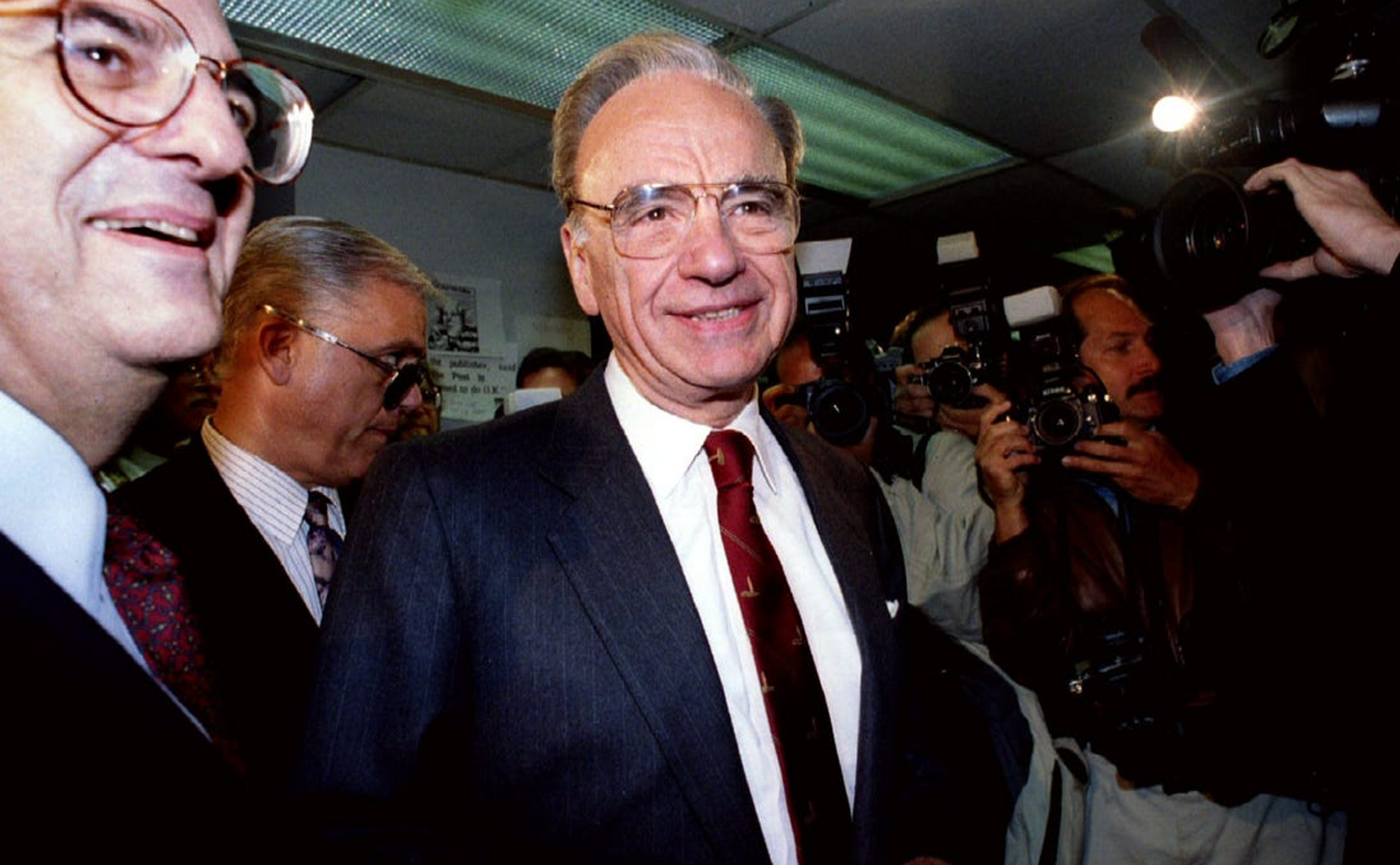 By Wilson da Silva
SYDNEY – Australia's second largest TV group Seven Network Ltd announced an A$600 million (US$409 million) float on Thursday, heralding media mogul Rupert Murdoch's return to national television.
Australian-born Murdoch, who controls the global media company The News Corp Ltd, will take a maximum 15 percent in a network that is the only real competitor to fellow tycoon Kerry Packer's Nine Network Ltd, which dominates Australian ratings.
Murdoch used to own the Network Ten television group but pulled out in 1987 shortly before buying the powerful Herald & Weekly Times newspaper group in Australia. Announcing the float, Seven Network chairman Ivan Deveson said: "The board is extremely confident that this float will set the stage for a newer and very exciting period for Channel Seven."
"The Seven Network Ltd is obviously now in position for the first time in many years, to pursue strategic options."
The float sees the return of the television group to the Australian bourse after the 1989 collapse of its owner Qintex Ltd with A$1.6 billion ($1.1 billion) in debt.
Qintex was headed by flamboyant entrepreneur Christopher Skase, a former journalist and stockbroker, who now faces 34 charges of improperly spending millions of dollars of Qintex's money to advantage himself or his private firm. He was declared bankrupt in 1991 with debts of A$80 million ($54.4 million).
"It's fair to say that we have been more or less treading water over recent years," Deveson said. He said while Seven would aggressively seek opportunities in pay and interactive television, it will stay well clear of non-core projects.
It was Qintex's holdings in real estate and an abortive takeover of the U.S. film studio Metro-Goldwyn-Meyer/United Artists that saw the over-leveraged house of cards collapse.
A banking syndicate took over after the network's failure, and unsuccessfully sought buyers before deciding to carry the debt load and improve the company before seeking a float.
Australia's state-owned telephone carrier Telstra Corp Ltd, also known as Telecom Australia, will take a 10 percent stake in the August 16 float of 300 million shares, priced at A$2.00 (US$1.36) a share.
Telstra also has a 28.34 percent stake in a consortium with Seven bidding for a domestic satellite pay television service in Australia. Seven holds 15 percent, News Corp 18.32 percent, Packer's Nine has 28.34 percent while the third commercial TV group, Network Ten, has 10 percent.
The telephone carrier is known to be interested in piping cable television to homes using its optical fibre networks. Telstra is currently testing such a system in a Sydney suburb.
Deveson said it would use the link with News Corp – which owns Twentieth Century Fox film studios, BSkyB satellite television in Britain and the fourth American network Fox TV – to take part in joint productions such as movies and series.
Seven has forecast a profit before interest and tax of A$85.4 million (US$58.1 million) in the year to June 1994, 52 percent up on the previous year's result.