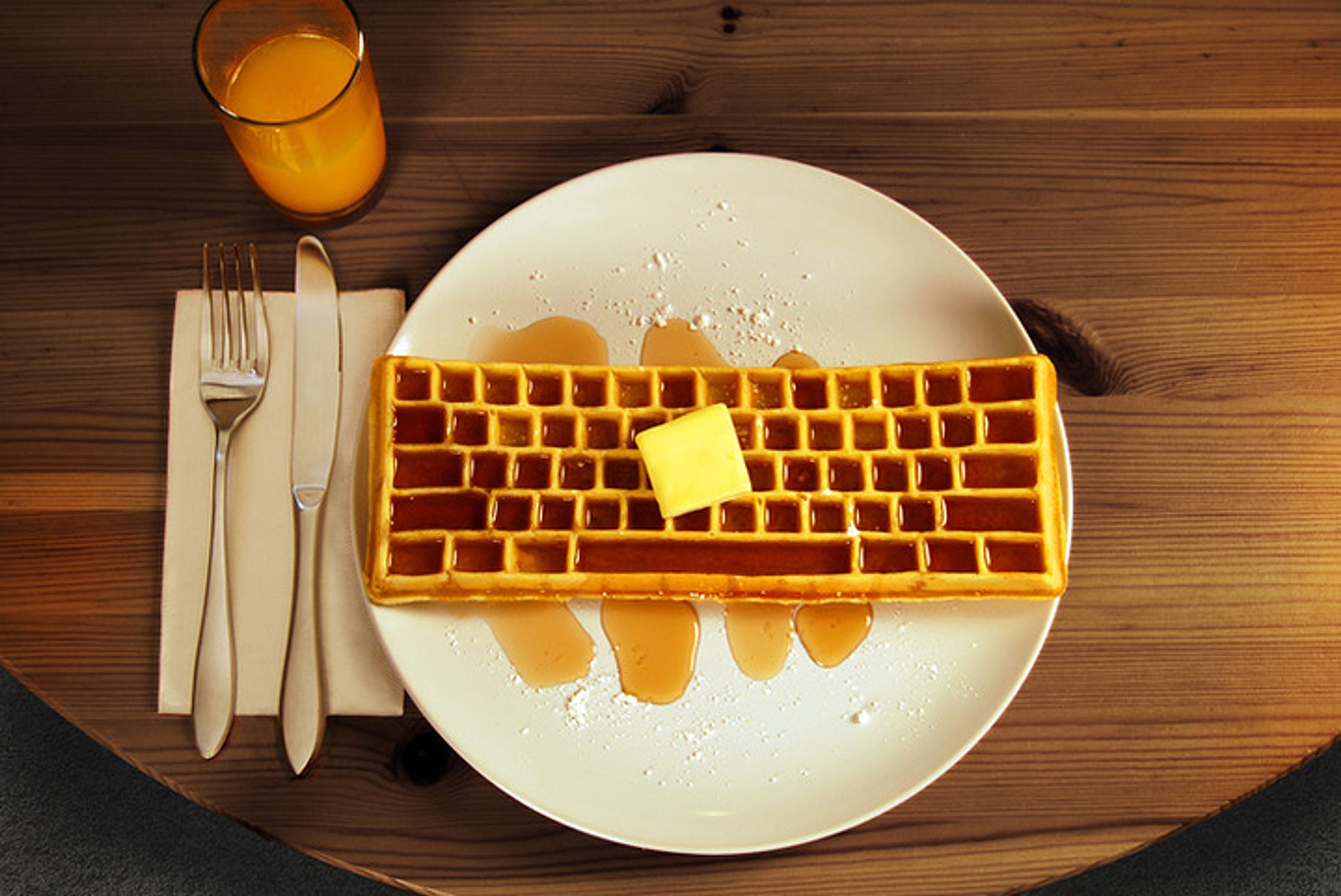 By WILSON da SILVA
THE Microsoft droids were out in force, and they weren't taking prisoners. At a swish breakfast for reporters in Sydney's Regent Hotel, amid the croissants and eggs benedicts, Orlando Ayala was selling his company big time.
On the menu: the company's revamped Windows NT Workstation 4.0 and Windows NT Server 4.0, the operating systems for high-end business computing applications.
"This is no doubt a very exciting time for Microsoft," enthused Ayala, vice-president of non-US, non-Europe operations for Microsoft. "I have been in this industry about 15 years, and I never recall so much change as we are experiencing today.
"The rules of the game are changing dramatically, and it is clear that these rules are being changed by a series of events that affect not only the technology itself, but also huge pressures on company environments around the world."
Since it was introduced in July 1993, after being four years in the making, Windows NT 3.1, and later NT 3.51, has crept up on a market once dominated by Unix and Novell's NetWare. In the past year, Microsoft's high-end operating system for workstations has overshadowed competitors: it is now the biggest-selling performance computing operating system.
A study by US-based infotech specialists Forrester Research shows that Novell - that only recently had a stranglehold on the market - might well be headed for the networking graveyard. Although 90 per cent of large companies have NetWare, only 48 per cent expect to be using it three years from now, and 72 per cent say they do not expect it to play a part in their Internet/intranet plans. According to Forrester, most companies now regard Novell's NetWare as a "legacy" system; that's "legacy" in the way dinosaurs and vinyl LPs are a "legacy".
"NT seems like a better strategic solution," says Jon Oltsik, of Forrester, in his report. "It can do file and print, run applications, and includes native support of TCP/IP (Internet protocols). IT managers are already building the intranet with Netscape, Microsoft or Lotus. Novell is not even on the radar screen."
That's the sort of news that would bring a smile to Ayala's face. The business operating system market is a premium one, and Microsoft has done well out of it: Windows NT now generates US$1 billion in company revenue, out of a total of US$8.67 billion.
What's so hot about Windows NT? Well, not a whole lot. Even the assembled cast of Microsoft drones agreed: this was basically Windows NT adapted to look like Windows 95 and to be inter-operable with Windows 95. There were a few add-ons, like a networking browser adapted from Internet Explorer, and souped-up 32-bit versions of WordPad, Paint, QuickView.
There is also HyperTerminal, a new comms application for asynchronous connectivity to online hosts; and improved accessibility options with their own names, such as SoundSentry and ShowSounds, which by having funky names gives one the impression of being Really Significant Advances. From the demonstrations on the screen, most seemed to be improvements on existing Windows 95 functions carried across to the Windows NT platform.
But then it can be hard spending two hours talkfesting the "dramatic changes" in a 32-bit operating system. After a while, you start clutching for things like how differently files look when they are in the Trash. And then the kiwi fruit salad starts running out.
While improvements have been welcomed by the industry, the two operating systems have been criticised for the differential pricing and licensing restrictions. NT Server, at $1199 for a five-workstation network, is two-and-a-half times the price of NT Workstation in Australia, and yet - according to US software specialists O'Reilly & Associates - there is little technical difference between the two.
O'Reilly claims the two products have identical kernels - or base programming drivers that speak directly to the hardware. Not only are the two kernels twins, but O'Reilly claims that in NT Workstation 4.0 and NT Server 4.0, most of core system files are the same.
The setup/installation files in NT Server 4.0 come with about 100 files not found in NT Workstation 4.0. But O'Reilly, in a technical paper published on the company's website, says the add-ons do not justify the jump in price.
"All of Microsoft's technical descriptions suggest that NT Server is supposed to be something more than NT Workstation with some bundled add-ins," says O'Reilly & Associates editor Andrew Shulman. He says the two are "merely two options for running exactly the same, byte-for-byte, indentical operating system."
The argument is not esoteric, at least not for Microsoft. If everyone adapted single-user NT Workstation to run a network server, Bill Gates would miss out on a lot of revenue. NT Server, on the other hand, is meant to be networked.
Terry Clancy, NT Server product manager in Australia, admitted the two systems had "a common kernel architecture", as well as "other key system files". "That's by design, across NT Workstation and NT Server," he said.
Microsoft's Australian chief, Chris Kelliher, also jumped to the system's defence. "NT Workstation and NT Server are very different products," he said. The kernel base was similar because of "reasons of quality engineering".
Not all of the gathered press corps were convinced. But then questions were cut short when Ayala weighed in. "As a company, we have the obligation to (specify) what we believe are engineering design points." He said Microsoft could hardly sell a product it knew would not be suited to a higher-performance, highly-networked environment.
Wilson da Silva travelled to Sydney as a guest of Microsoft.