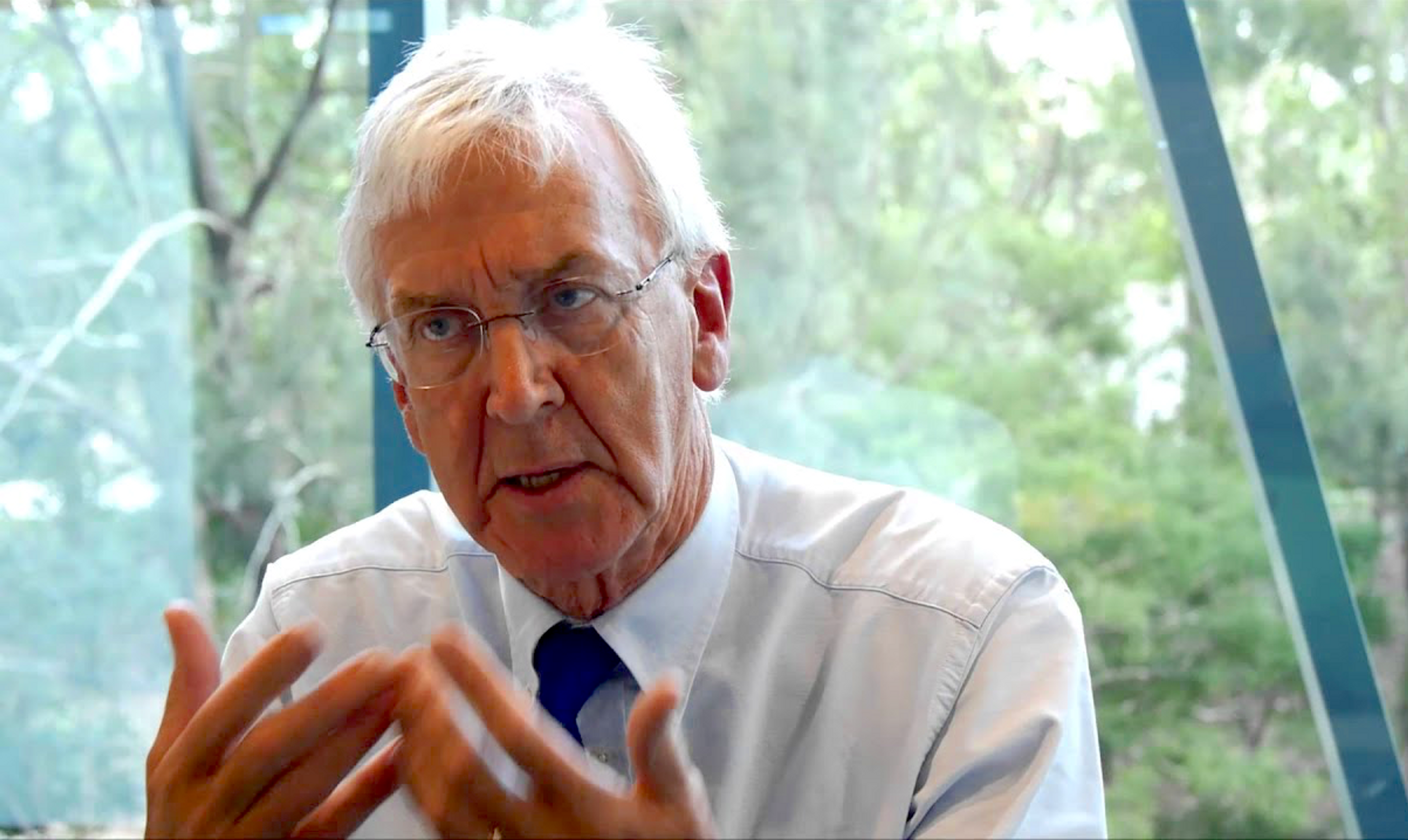 Australia's national science agency, CSIRO, has a new boss, Dr Geoff Garrett. He's charming, fast-talking and really wants to take CSIRO places – and fast.
By Wilson da Silva
MIDDLE-AGED MEN with beards. That's how the public sees Australia's national science agency, the Commonwealth Scientific and Industrial Research Organisation … more lovingly known as CSIRO (pronounced 'cy-ro'). In survey after survey over the years, it is perceived as a well-meaning, trustworthy, hardworking organisation with its eyes on the future … but also one that is a bit conservative, methodical and cerebral. In short, a quiet achiever.
Being a quiet achiever may have suited the country's national psyche in the CSIRO's first 75 years – traditionally, Australians dislike tall poppies (unless they are sports men and women). But this is not an image its new chief executive, Dr Geoff Garrett, wants anything to do with. The problem with being a 'quiet achiever', he says, is that no-one knows what you're achieving – both inside and outside the organisation – and few may even know your goals.
What Garrett wants is a CSIRO that brags about its achievements – "in the nicest possible way," he adds. A CSIRO that actively seeks out partners in industry, universities and research institutions, and not just in Australia. He sees CSIRO as a global player in the research and development business. And he believes it has the brainpower to match competitors in the grand international wrestling match for research funds, whether government or private. He calls CSIRO "a class act".
"I've been a great fan of CSIRO," the 53-year-old former South African resident told Newton. "I actually see Australia as this amazing powerhouse of ideas … and the quality of stuff I've found inside CSIRO is impressive."
That's because, in the first four months since taking over as chief executive on 15 January 2001, Garrett has criss-crossed Australia, visiting every CSIRO office and remote outpost. He has sipped instant coffee with livestock researchers in Perth, Western Australia, and barbecued stakes with radio astronomers in Parkes, New South Wales.
Tall and thin, with wiry grey hair and oval, metal-rimmed glasses, he moves from topic to topic quickly, speaking fast and hardly ever stopping to think. His answers are quick-fire, polished and full of conviction. Coupled with his propensity for blue shirts, he looks for all the world like a management changemeister from the world of corporate entrepreneurship. Except that he's talking science and he's a published researcher.
They were to stay in Cape Town for five years, with Garrett serving stints as a visiting associate professor at Brown University in the U.S. and as a research fellow at Oxford University in Britain. In 1979, he returned from Britain to take the position of associate professor of metallurgy at the University of the Witwatersrand in Johannesburg. He stayed seven years, moving into a full professorship then head of department, with a brief stint as a visiting professor at Sheffield University in Britain.
It was during this time that Garrett edited three international books on metals fracture analysis and materials engineering, and wrote the bulk of his 48 scientific papers. In 1986, his friend and former Witwatersrand University colleague, Brian Clark (now chief executive of Australian telephone carrier, Vodafone Pacific) convinced him to join the country's premier science agency, the Council for Scientific and Industrial Research, or CSIR.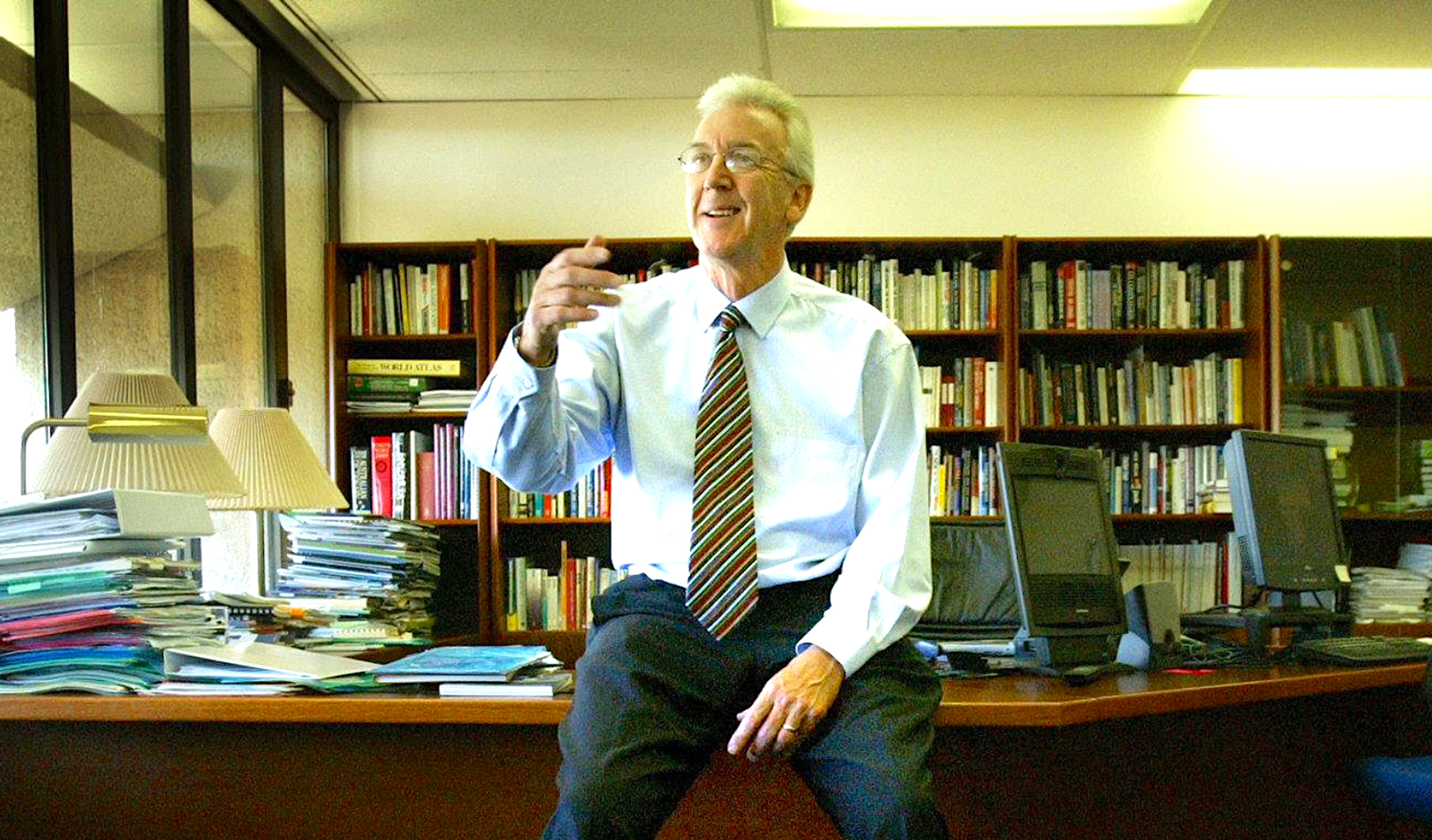 Garrett was to stay at CSIR for 15 years, starting out as director of the National Institute for Materials Research, a division of CSIR. He became head of the division in 1987, and was appointed executive vice-president of CSIR in 1990. He had developed an interest in management theory by then, attending in 1991 programs at the Stanford University Business School in the United States. During this time, he was responsible for the development of CSIR's international and corporate collaboration strategy, as well as being responsible for CSIR divisions such as aeronautics, information technology and advanced materials.
That was the same year that the then white-dominated South Africa began to unravel the 'pillars of apartheid', repealing laws that had treated three-quarters of the population as non-citizens. Full democracy came with the first non-racial, open elections in April 1994, won handsomely by African National Congress (ANC) government of Nelson Mandela.
It was a tense time for science, and for future of CSIR: in a country with 40% unemployment, high infant mortality rates, 20% illiteracy and only one telephone for every eight people, the $56 million spent on CSIR scientists at the time might have been seen as somewhat of an extravagance. Into this challenging environment walked Garrett, appointed president and chief executive of CSIR in late 1995.
"We weren't sure how high science and technology would be on the national agenda, and therefore whether there would be a significant deterioration [in funding]," recalls Garrett. But he found the ANC ministers, many of them black exiles educated overseas, appreciated the value of science to economic development. "There was a realisation … [that] science and technology is a key weapon in building a globally competitive economy. In 1995, '96 and '97, we actually got more money – rather than less – from government."
In the five years Garrett was at the helm, government funding rose 35% to $75.2 million. But it was external funding – consultancies and collaborations with industry and research partners both in South Africa and overseas – that saw a dramatic increase, jumping 61% to $103.4 million. Expenditure by CSIR on scientific research and infrastructure also received a boost, rising 41% to $178.5 million. By the time Garrett left as president and chief executive of CSIR at the end of 2000, the organisation earned 58.4% of its income from outside sources.
A recent international review of South Africa's science system described CSIR as "mission-focused, visionary, dedicated, energetic, of high technical ability and people-oriented". In 1999, competing in a field of 48 of South Africa's finest corporations and government bodies, CSIR was awarded the Corporate Governance Award by the Johannesburg Stock Exchange and Institute of Directors, and in 2000 scooped the top accolade handed out by the South Africa's National Science and Technology Forum. In 1998, Garrett himself was voted 'Boss of the Year' by a business magazine, and the following year was named 'Engineer of the Year' by the South African Society of Professional Engineers.
During this time, CSIR went from 5% of its professional staff being blacks to 22% by the time he left. It's something Garrett is proud of. "We put a lot of resources into training at our local universities, our international exchange schemes, and really advancing black people very fast in that environment to great benefit."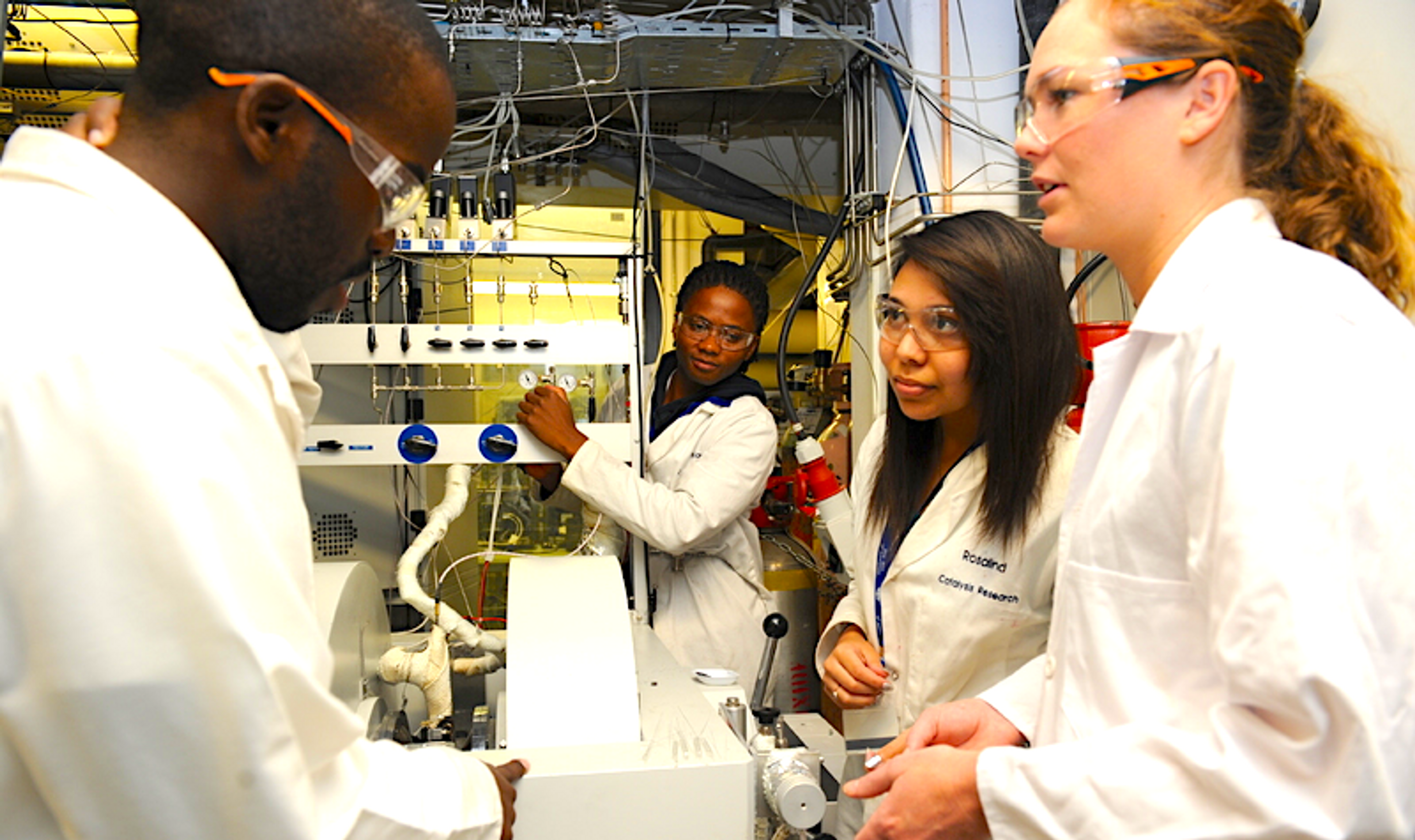 Garrett is a big believer in the value of organisational change, and a supporter of a management theory known as 'enterprise development'', espoused most succinctly by the 1997 book, The Dynamic Enterprise by the American organisational change consultants, Lisa Friedman and Herman Gyr.
"Ideas, like books, come and go; enterprise development is different," Garrett says in his endorsement of the book. "It provides a framework for organisational transformation which is not only workable but is, above all, sustainable. To those who appreciate what that means in an age of discontinuity, the work of Friedman and Gyr will make a huge difference."
In a nutshell, enterprise development is about changing the culture of an organisation to one whose people look to the future, see the big picture, visualise their potential and their place in it, and then make the changes needed to get there. Properly applied, it is meant to build clear, collaborative strategies among staff and strategies for how to translate them into action. At least, that's the theory.
A good example might have been the 2000 Sydney Olympics, says Garrett. "Coming from the outside and seeing the amazing job that you guys did at the Sydney Olympics … the extraordinary blend of coherency, effectiveness, fun and delivery. I thought, wow! This is a 'can do' nation," said Garrett. It was only after he got to Australia that he found the locals were themselves very surprised.
He dislikes the 'tall poppy syndrome' that permeates Australian society almost as much as he abhors the 'cultural cringe' – something he says also pervades South African psyche. "My first impressions were, number one: Australians are a very warm and welcoming bunch of people," Garrett said. "Number two: everybody calls a spade, a spade in the first 30 microseconds [after they meet you] … so you can actually get straight to the issues – I really like that. But, number three: Australians also beat up on ourselves. How many times have I heard this tall poppy thing pushed? And yet, people are surprised when a new discovery emerges in Australia. I am not surprised at all."
Too many Australians have a victim mentality about the big, bad world of globalisation, he says. 'Australia is a small country', people sigh, almost as an excuse. He recounts a cartoon he once saw in The New Yorker, in which a ginger cat is staring into a mirror. In the mirror, he sees a roaring lion. The caption reads, 'What matters in life is how you see yourself'. "If you see yourself as a small country, you're going to be a bloody small country," he declares.
Australia in general, and CSIRO in particular, are not seen as helpless minnows by anyone other than Australians. "If you ask the top scientists in the top institutions around the world, they'll tell you CSIRO has got an amazing brand, it's got amazing credibility," Garrett exudes emphatically. "CSIRO scientists are respected amongst the best of the best."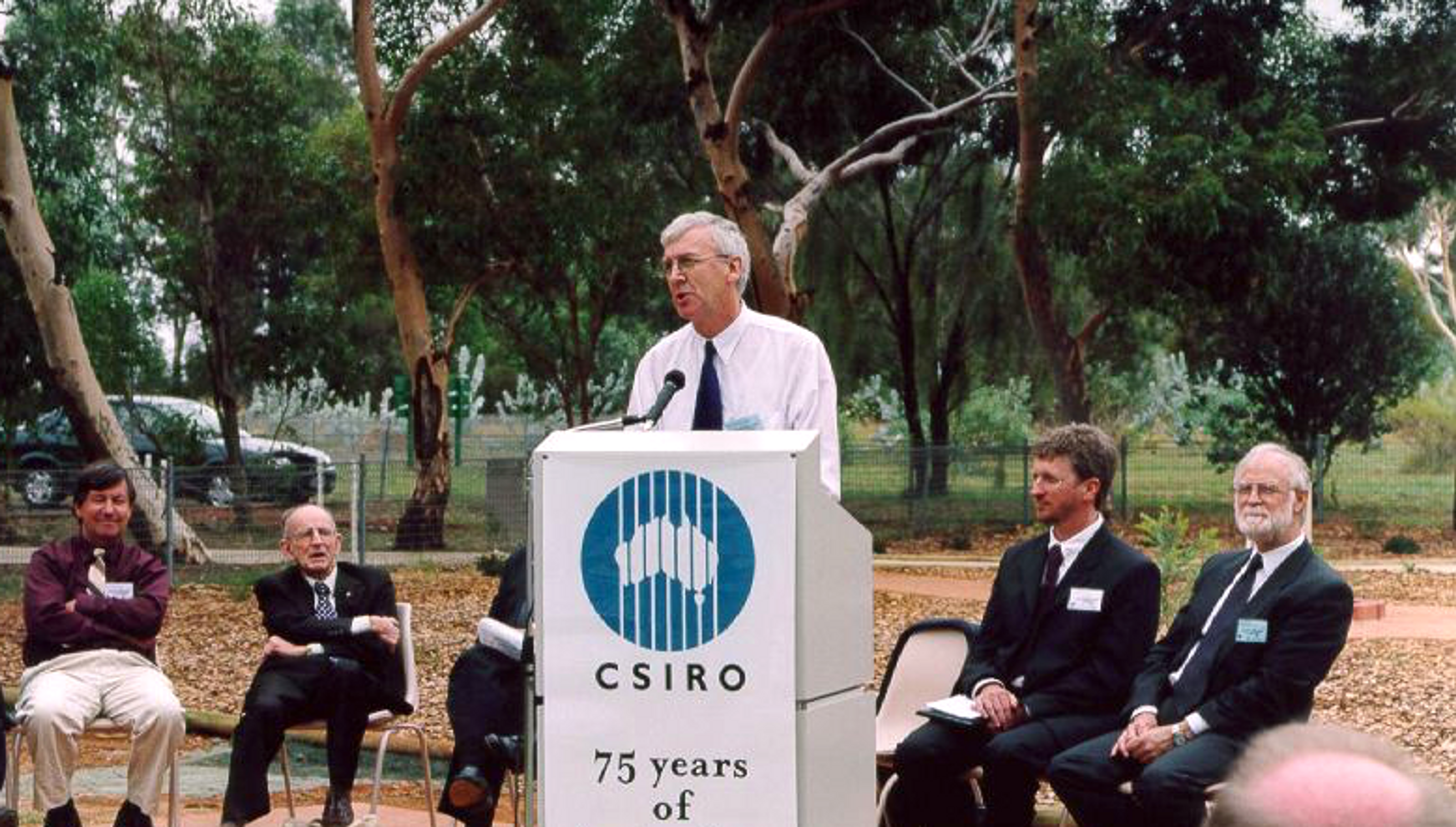 Garrett likes to give sporting analogies when talking about science. Perhaps this comes from having four energetic sons with a keen interest in rugby and cricket. Or maybe it's because the wider community, both in South Africa and Australia, is keen on sport. He makes the point that both countries can easily imagine pushing themselves to being the very best in the rugby field or the cricket pitch … but think themselves unworthy when it comes to science, technology, business and a host of other walks of life.
He also likes to tell stories to make his point. On a visit to the U.S., he was in his hotel room watching the sports channel one evening when on came an interview with Canada's Wayne Gretzky, dubbed the greatest ice hockey player ever. "The interviewer was trying to tease out of him why he was so good, even though he wasn't the fastest ice hockey player that ever lived, nor the most technically skilful or the biggest," Garrett recalls. "Gretzky replied that he always tries to focus on where the puck is going to be, not where it is now."
He pauses for effect. "Strategy is not about rolling forward from the present; it's rolling back from the future. It's understanding where that 'puck' is going to be, and then putting your plans in place. We don't need a crystal ball, we need a wide-angle lens because the future is all around us, and it's happening now. I'm a new Australian, and I'm asking, 'Where is this country I joined going? Where are we going to be in 2020?' We need to understand where the big goals are."
What does this mean for CSIRO? According to Garrett, the organisation needs to know what its mission is, what its 'customers' (the public, industry, government) want, and what it does best, and to focus on that. It needs to partner not just with industry, but reach out to other universities, research institutions and state science agencies.
Keeping with his sporting analogy, he says Australians play team sports so well "when we recognise our different and complementary skills, we know each other's roles clearly, we have a common goal and a shared game plan and we play to win." He pauses. "But that requires a Team Australia mindset; everyone achieves more as a team."
Nevertheless, it will be a challenge. CSIRO has been under funding pressure for more than a decade, and its budget has shrunk by 24 per cent as a percentage of the economy, while staff numbers have fallen 12 per cent. The Innovation Statement released by the Federal Government in January 2001 gave a $2.9 billion boost to research and development over five years, but none of this was directed at CSIRO.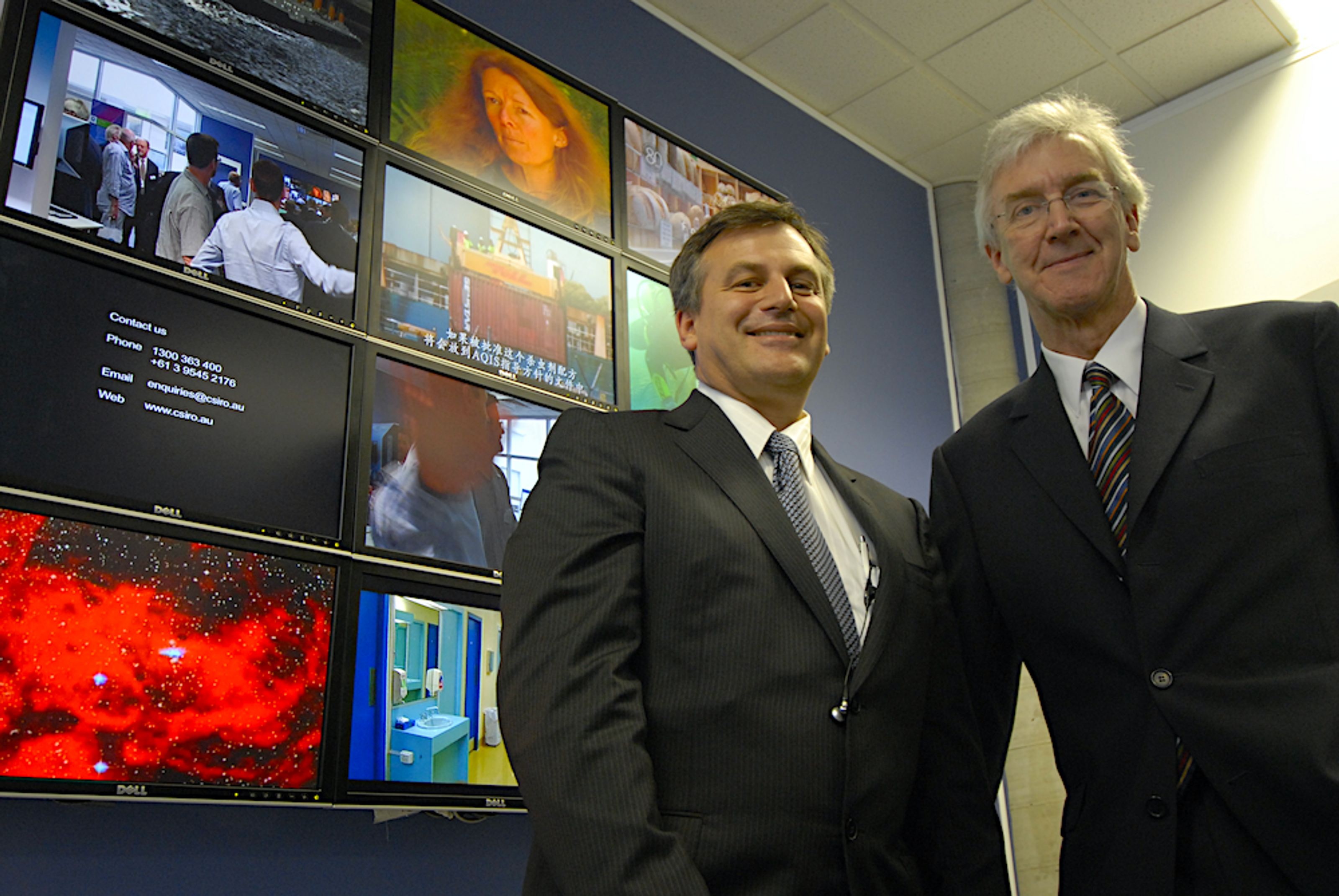 Garrett doesn't seem to mind, and after a while, it becomes obvious why. His eye is not on the government purse; whether this year or next, the money governments give to CSIRO will eventually be trimmed again. He's looking to the future, to income streams from partnerships with industry and other interested parties, partnerships that exploit CSIRO's excellence and intellectual capital and bring the kind of 41% increase in expenditure he managed in South Africa.
Shortly after our interview, Garrett appointed venture capitalist John Read as CSIRO's first executive director for commercial and finance matters. His task? To help CSIRO "grow its business by substantially enhancing licensing and patent activity and in helping to build new technology-based enterprises for Australia from CSIRO-developed know-how," said Garrett. "We see tremendous opportunities for Australia in the global science and innovation game and we're committed to making them a reality."
Odds are, he might just succeed.