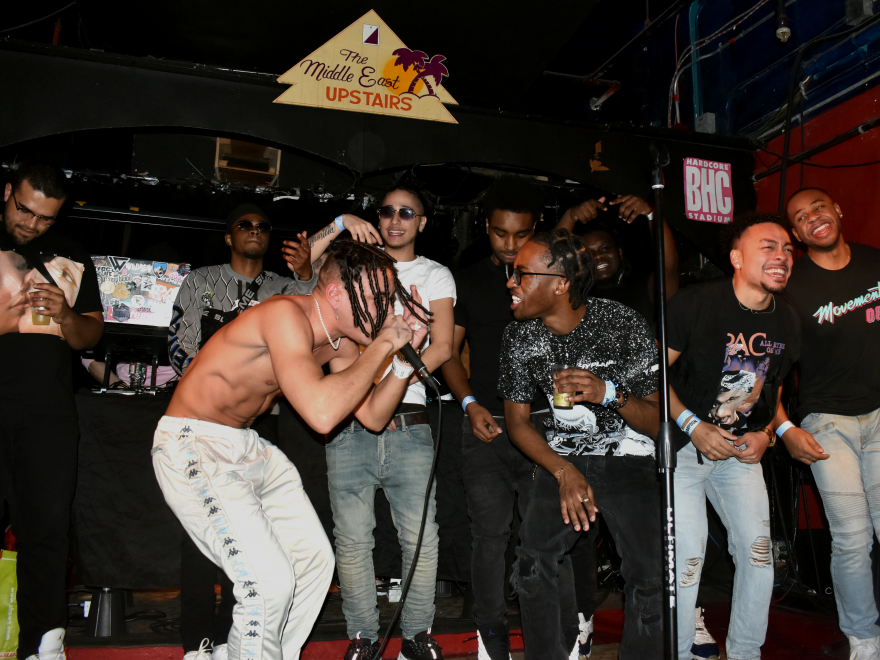 Boston's white-washed popular culture image, created in part by the city's prominent typecast in film and its storied sports legacy, has negatively impacted its contemporary and historical Black music scenes. But as a result, the city births generations of resilient creatives.
397 Massachusetts Ave., Boston — An unassuming brick apartment building stands quietly on a corner in the South End, observing the bustling foot traffic of a nearby MBTA stop. Nothing sets it apart from a row of identical structures unless you know where to look.
In the wintertime, the branches of a short tree are bare enough you can just spot the coppery bronze and green of a weathered plaque set into the brick. Peer through the branches or lean over the fence and you can make out these words: "This house, built in 1884, was the home of Dr. Martin Luther King Jr. in 1952-53 while he was enrolled in the Graduate School of Boston University." The dedication whispers of a side of Boston not on prominent display.
Turn away from the MBTA stop that, opened in 1987, King wouldn't live to see, and walk a block south and turn northeast up Columbus Avenue. A five-minute walk in that direction takes you past an assortment of cafes, diners, laundromats, convenience stores and the first statue of a woman on city property — honoring Harriet Tubman's abolitionist work in the city.
Along this walk, there are no plaques or statues to commemorate the time a young Malcolm X spent in jazz clubs like Savoy Café, just across the street. Performances from the likes of Sabby Lewis or Franky Newton once made this block and the surrounding area a refuge for Black musicians protesting New York's racist cabaret card law. The law required that musicians carry a special license to perform at bars or clubs where more than three people were dancing at a time and was used to target the economic viability of Black music. But Boston had no such restriction and Black music thrived here for a time.
Nearly 80 years later, Black ownership of music venues in Boston is lower than ever. Last November, then Mayoral candidate Michelle Wu decried that only eight of the city's 1,431 liquor licenses belonged to Black-owned restaurants. A history of redlining — a nationwide real-estate policy that calculated racial demographics into investment risk — ensured little incentive to invest in the economically-burdened Black communities of South End and Roxbury where civil rights leaders King and Malcolm X spent formative years. As the jazz scene dried up, so too did the landmarks of the city's early contributions to the sound of Black America. In the years that followed, contemporary Black performers continue to be eclipsed by a powerful pop-culture narrative that white-washes Boston's diverse population.
"To this day, they don't understand that Boston, Massachusetts is the home of Black history in America," said local historian and journalist Dart Adams in an October interview at Boston Public Library. "Because in order to accept that and frame that, you would actually have to highlight Black Bostonians for a change, and it's never been Boston's agenda to do that."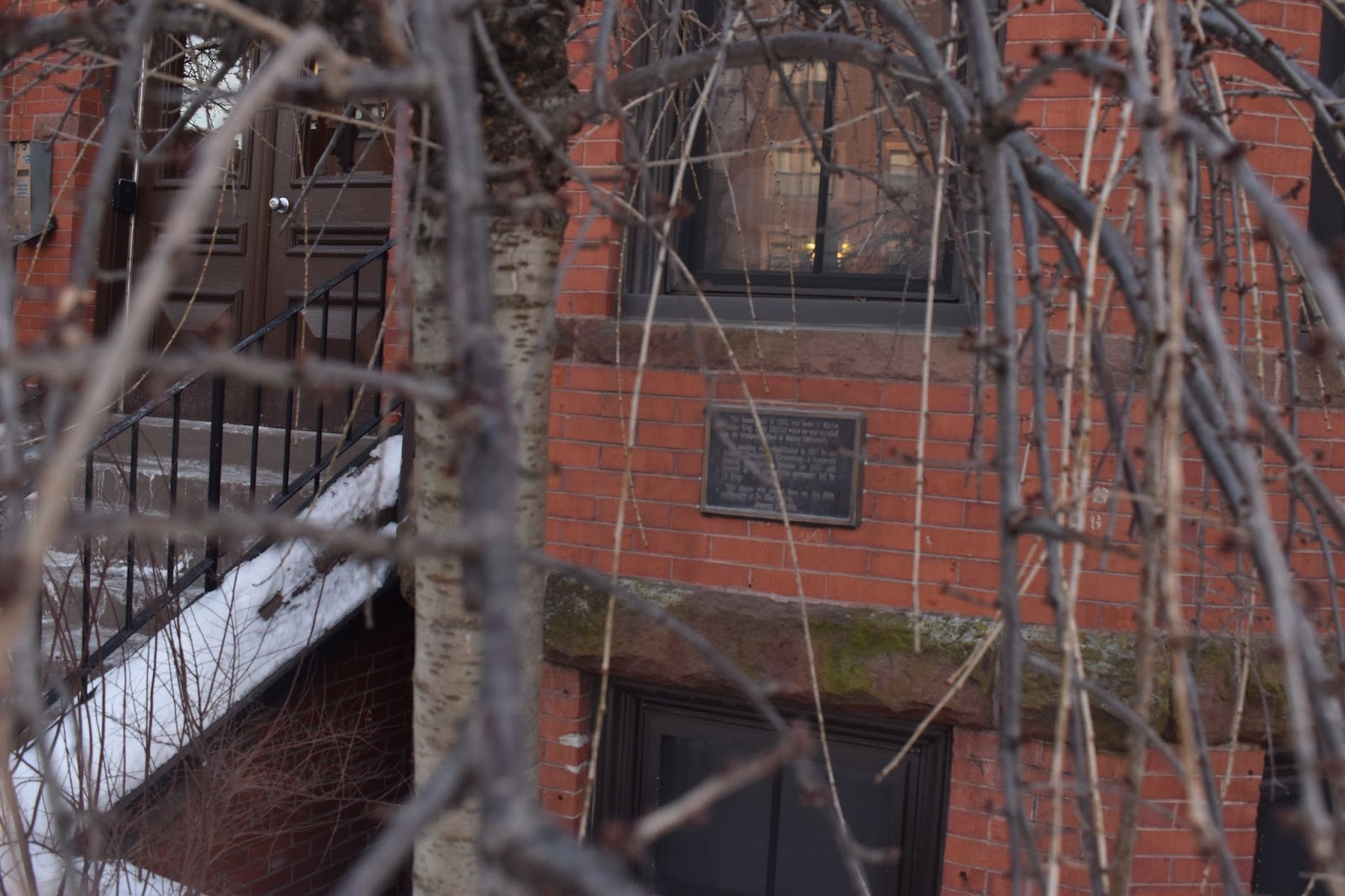 To the outside world, Boston's canvas is painted by the face of Mark Walhberg, the accent of Matt Damon, the Irish mafia dramas of Martin Scorsese or Ben Affleck, the worst moments of aggrieved Red Sox and Patriots fans, the paved brick streets of the North End and the historic landmarks of the American Revolution. If you're a person of color here, you're made to feel your story just isn't Boston enough.
"These stories typically haven't been told, and on top of that, they're not being told by a Black storyteller," Ralph Celestin of Rise Celestial Studios said over a March video interview. Celestin is a young Black filmmaker from Boston who's made it a theme of his work to provide authentic representation in film to communities that haven't received it. "More times than not, the best way to represent a community as its authentic self is to understand what it's been. Not necessarily what it is now," he says.
"When I think of Boston, I don't think of the media image. I watch the films and television shows about Boston and I laugh," Adams says, unsmiling. "I watch shows like 'Boston Public' and I'm like, 'What school is this supposed to be?' I watch films like 'Fever Pitch' and I'm like, 'Why is this classroom overwhelmingly white? What school is this?'"
While "Fever Pitch" would have you believe that the demographic of Boston's public schools resembles a lightly peppered side of cottage cheese, in 2004, the year "Fever Pitch" was filmed, only 14 percent of Boston Public School students were white and 47 percent were Black. But to accurately portray the reality would go against the Hollywood typecast of Boston. So it's not exactly surprising that a film centered around a teacher's obsession with the Boston Red Sox, would have an incentive to make the movie more closely reflect their audience than reality.
"Fenway is somewhat the start of how Boston is viewed in pop culture," says Celestin. "When you think about the idea of the Red Sox, the Bruins, the Celtics, these predominantly iconic sports figures are not very diverse at all. That's typically why people always think Boston being white is because they've always had a white figurehead in the forefront. Even with Bill Russell, there was a Red Auerbach. Then from there, we went right into the Larry Bird era." Between Boston's typecast in film and its domineering sports reputation, the city's rich history of abolition, civil rights and Black music is resigned a lesser-known secondary narrative.
Even when successful Black musicians from the area have been able to tell their stories, professional marketing teams have gone out of their way to disconnect those stories from the city. Even if it damages their reputation back home.
In 1985, an R&B group from Roxbury starring a 16-year-old Bobby Brown was working hard to follow up their 1984 chart-topping hits, "Cool It Now" and "Mr. Telephone Man." Signed to the California-based label, MCA Records, New Edition was placed alongside The Los Angeles Lakers in the music video for "My Secret." While the single was climbing the charts and the video was all over the television in June and July, The Lakers had just defeated the group's hometown Boston Celtics in the NBA finals.
"When you have an act that does Black music, you want to market them to the audience in a way that makes the audience want to invest in them. At that time, nothing said Black music in saying this group is from Boston," Adams says. "[MCA] wanted to make sure they didn't have that as a hindrance to their marketability or their scalability."
The erasure of Black musicians' Boston ties also degrades deserved recognition for the city's overall contribution to the canon of American music. As New Edition was blowing up with their first major hit, "Candy Girl," they were quietly joined on the charts by two other local groups: Planet Patrol and Jonzun Crew. Together, the groups were pioneering a mesh of R&B and hip hop known as Boston Funk — if you were in the know. But because the groups' ties to the city were so loosely acknowledged, as the influence of the successful sound spread it became more widely known as electro.
"New Edition was unabashedly Boston, but you have people who own every New Edition album and forget that they're from Boston," Adams says. "A lot of it is subliminal, because when you think of Black excellence and Black music, the last thing you think of is Boston. Pretty much my entire mission in life is to change that."
SLIDESHOW: Berklee Professional Music Department hosts their first annual International Hip Hop Symposium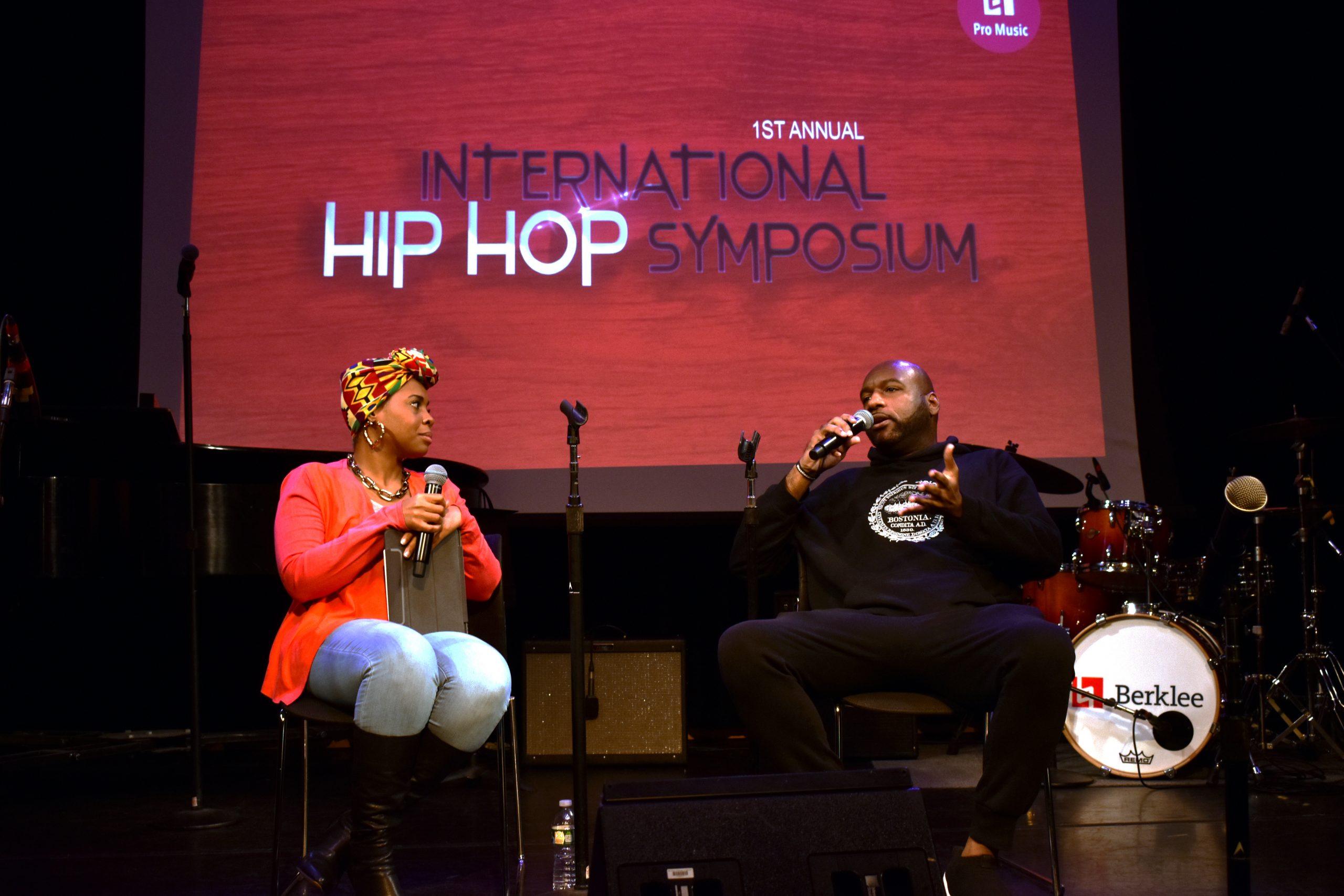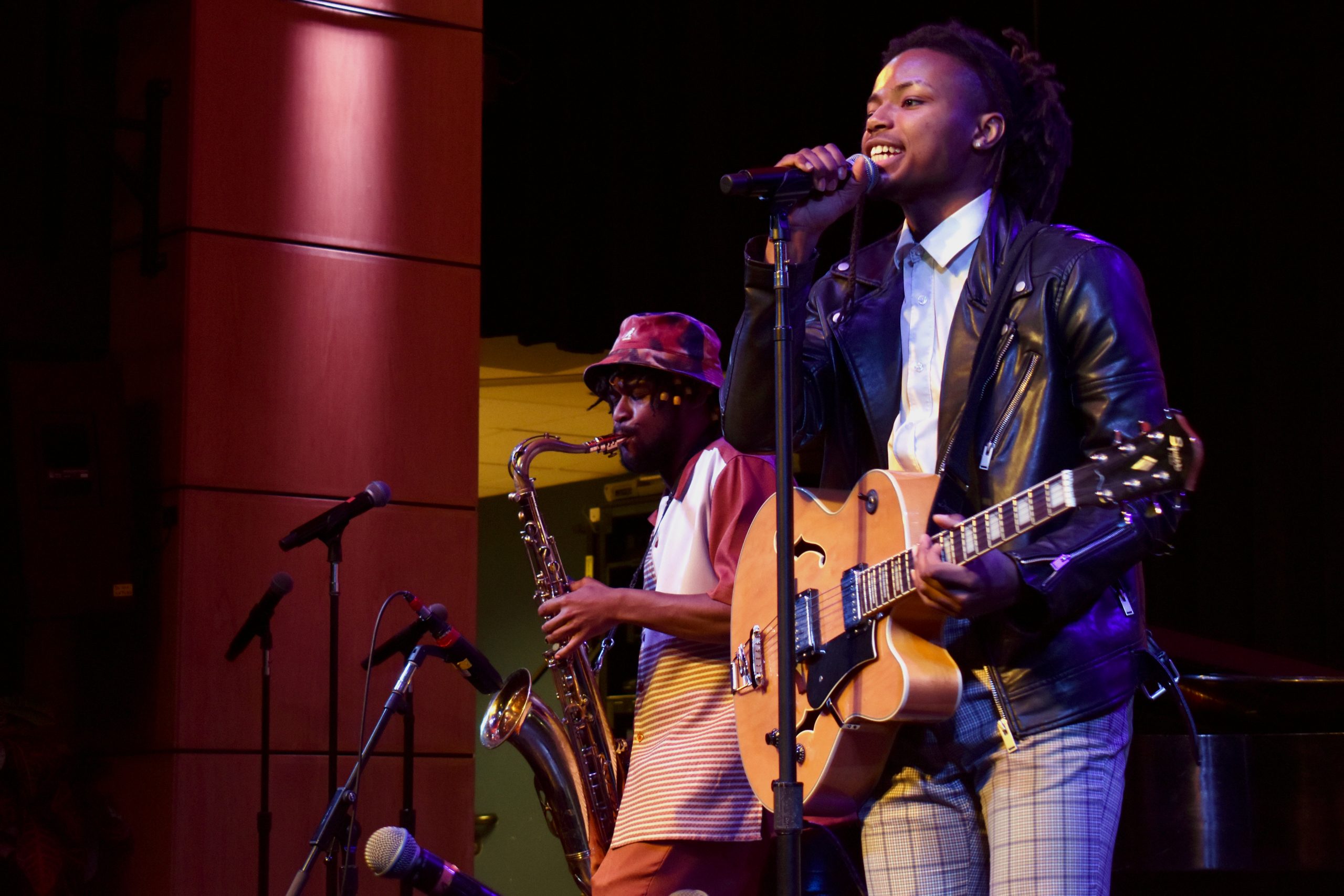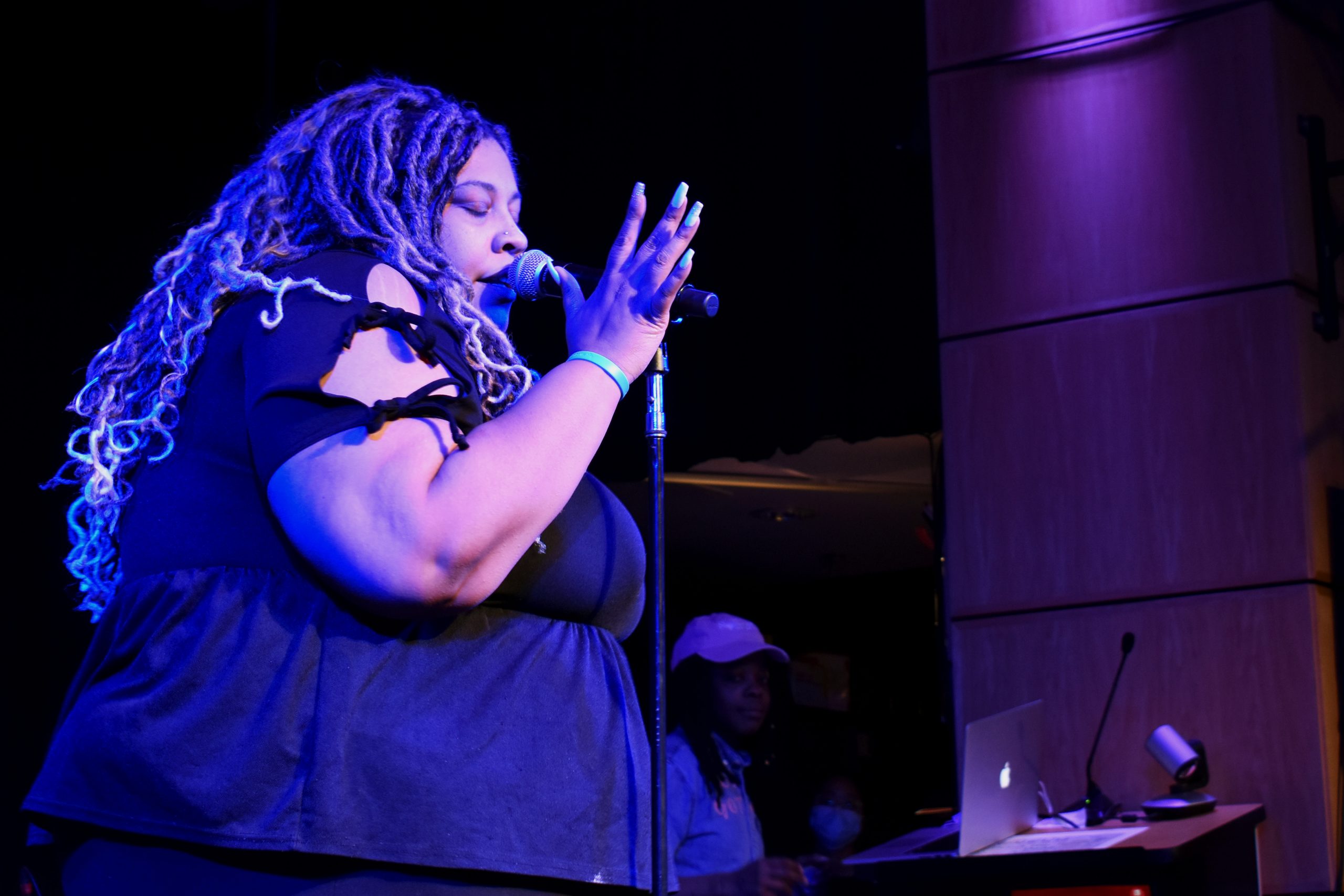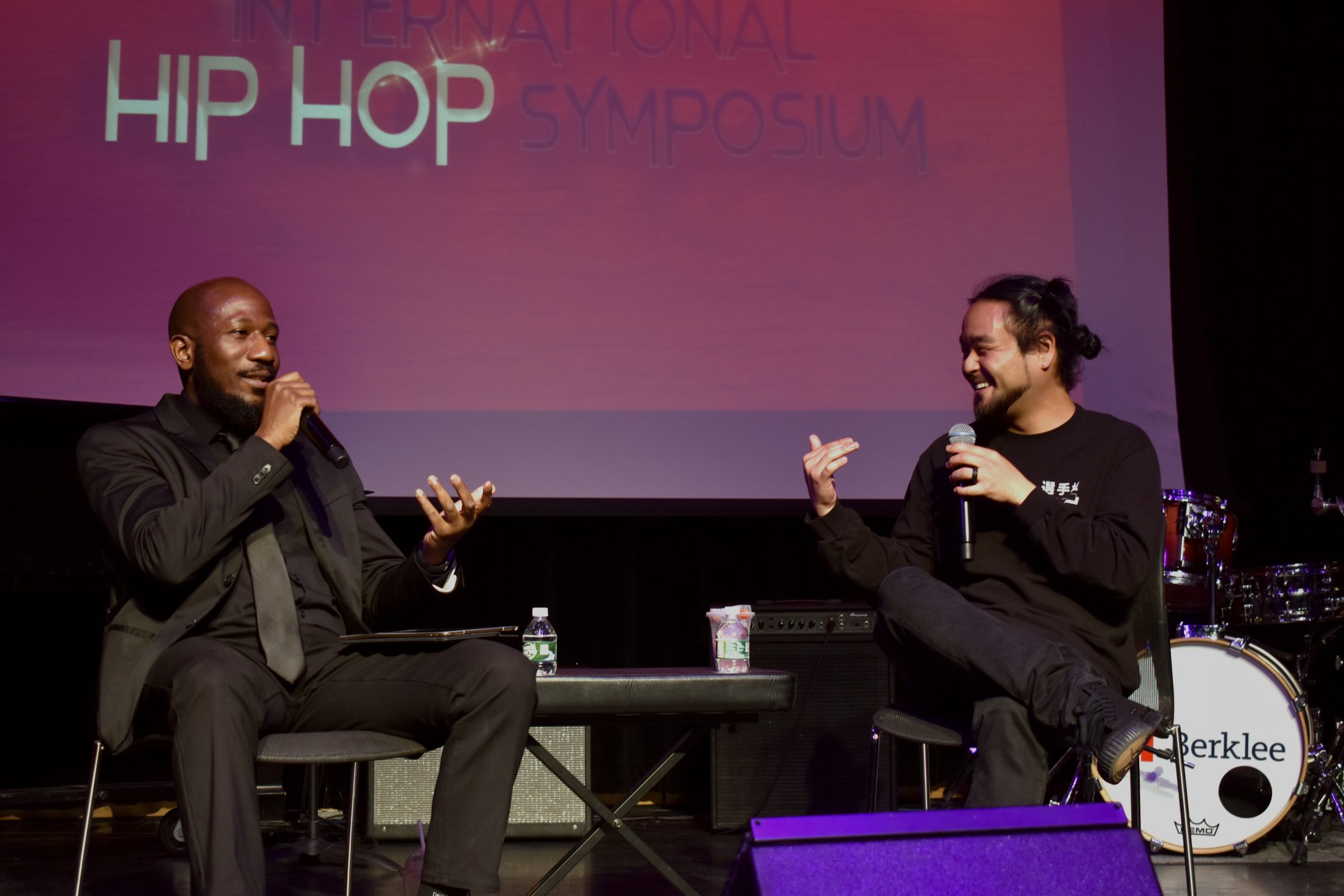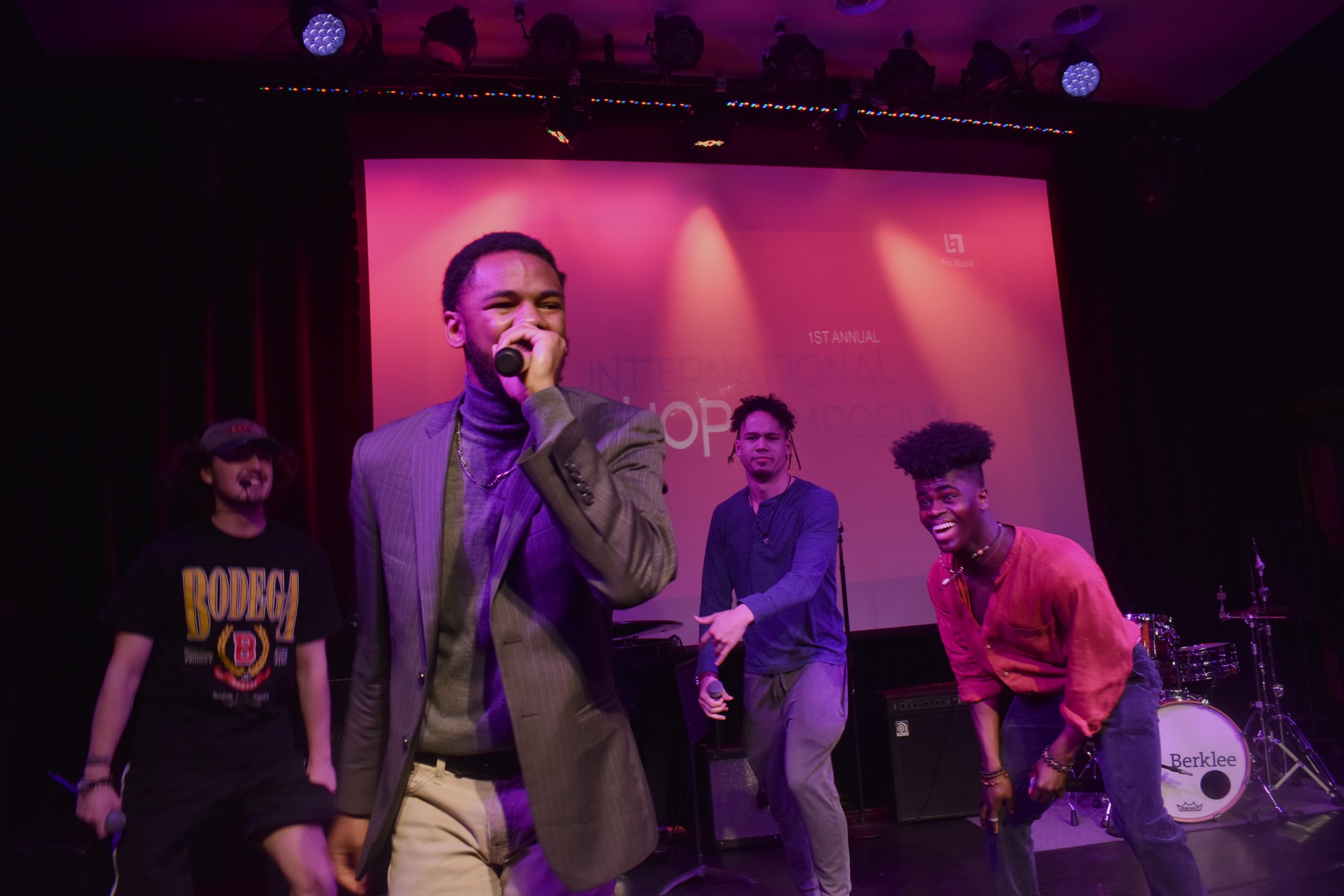 In some places, Boston is slow to support and embrace its rich legacy of Black music.
"Donna Summer had to die before Boston claimed Donna Summer," Adams notes. "But the brown folks who knew LaDonna Gaines from Dorchester and Roxbury, they were already doing that."
Even for the communities of color that want to support their artists, the city hasn't made much room to do so since the death of the jazz scene. In 1991, a rapper from Roxbury named Ed O.G. topped the Billboard rap charts with "I Got to Have It," but the number one hit didn't open many doors back home.
"If you were trying to book rap or hip hop, it was damn near impossible," says Adams. "When Ed O.G. and the Bulldogs had the number one rap song in the country, and one of the most popular songs in the entire world, Ed O.G. didn't have a venue he could perform it at in Boston or Greater Boston. He could go to New York and do a show whenever he wanted. He could go to Connecticut, he could go to Philly, he could go to Chicago. But he couldn't perform the number one rap song in the country, where he's talking about Roxbury and Boston's unique Adidas culture in the city where he made it, in the city he made it about."
Boston's lack of infrastructure and its hostility towards rap music is especially damning for a genre that thrives on hyper-local pride in cities around the country. Rap music has long garnered an audience on the grounds that your borough was harder and flashier than the other boroughs, your coast more real and more prolific than its alternative, your city in the South had something to say. But if you're a hip-hop act from Boston, you may be told it's counter-productive to be loud and proud of that. The general public's perception of your city conflicts with the lived reality expressed in your music.
Moe Pope is a Roxbury emcee who has been fighting that uphill battle for 20 years, with more than a few victories. As part of STL GLD, a band that describes their live shows as infusing "elements of hip hop, rock, punk and cinematic orchestra," Pope still laments the difficulty of booking shows as a hip-hop act, despite the band winning Live Artist of the Year at the 2018 Boston Music Awards.
"I was around long enough to remember when most of the venues would not allow a hip-hop show, period," Pope said over a February video interview. "Then there was also a thing, which goes on everywhere, where they would screen who comes into their place not to 'Blacken up' their establishment. That stuff was heavy when I was starting out, not being able to get the opportunity."
Pope's complaints were echoed in the same 2021 community forum where Mayoral candidate Wu criticized the lack of Black ownership of liquor licenses. Voices at the forum expressed concern that nightlife dress codes targeted the styles of young Black people and that clubs only use hip-hop-centric events to get up and running before mostly eliminating the genre from their selection.
"It was Black music, that was the thing," says STL GLD producer and local studio owner, The Arcitype, alongside Pope in the interview. "In the early years of my being in the city and trying to book a DJ night downtown, the hoops that I had to jump through because it was going to be a hip-hop DJ night… Here's a white face coming to a white owner, but it extends to the music itself. It's that deeply rooted."
Arcitype's monthly hip-hop night never even got off the ground. It was canceled before the first date.
"It's a huge issue," Arcitype says. "Not just sound ordinances, but extra security detail at hip-hop shows that don't exist at any other shows," an expense typically passed directly to the performing artist.
"It's engrained super deep," Pope picks up. "It goes down to Black people even being unable to secure a liquor license in order to have a venue. That's what I mean about white supremacy — when it goes that deep — we're not even allowed to have our own music venues, ideas."
While New York's jazz musicians once turned to Boston for a brief time to escape the discriminatory practices that afflicted their livelihood, generations of artists now flow the other way.
In early 1987, an emcee from Roxbury going by the name Keithy E The Guru sought success by moving to New York with his crew, Gang Starr, to sign with a record label in the city. Between 1987 and 1988 they released a few singles but Guru's crewmates would eventually opt to return to Boston, leaving him to pair up with a Houston DJ and record producer who also found himself in the city.
Still under the name Gang Starr, DJ Premiere and Guru quickly released No More Mr. Nice Guy in early 1989. One particular song on the album, inspired by Guru's Boston heritage, featured a snappy beat composed of hard piano keys and a swinging saxophone. The fresh new blend of jazz and rap made "Jazz Music" catch the attention of a filmmaker by the name of Spike Lee, who was looking for just this sound to soundtrack his homage to the first original American genre: "Mo' Better Blues." The resulting single for the film's soundtrack, "Jazz Thing," helped propel both Gang Starr and the mixing of jazz and rap into the mainstream.
Guru would go on to release four volumes of a solo album series titled Jazzmataz. The first of which employed the jazz drumming skills of Roxbury's Grammy-nominated Roy Haynes — whose voice may also be recognized as the host of the fictional "Jazz Nation Radio 108.5" in Rockstar Games' hugely successful "GTA IV." Despite the clear and unbroken ties to Boston's jazz legacy, the need for Guru's move to New York to find success would again dilute the origins of a pop culture soundwave.
"Gang Starr always had Boston ties," Adams points out. "The wider audience, they had no clue. But all of us knew. It's the old story of everybody in Boston knows, but nobody else knows."
"The music started in the hearts and drums from another land /
Played for everyone by sons of the motherland /
Sendin' out a message of peace to everybody and /
Came across the oceans in chains and shame /
Easing the pain, and it was without name /
Until some men in New Orleans on Rampart Street /
Put out the sounds, and then they gave it a beat"
– Guru, "Jazz Music" (1989)
Thus Boston's contribution to jazz rap went the way of Boston Funk.
"There's always this thing of, if you want to make it in Boston you leave Boston," says Mike Lamb of Q.N.C. Entertainment over a video interview. Located in Quincy, Massachusetts just south of Boston, Q.N.C. is an entertainment and creative development company with the goal of serving as a bridge for Greater Massachusetts' creative community.
"The issue in this area is not so much a lack of support between artists because the artistic community is very supportive internally," Lamb says. "It's having that foundation of which to grow from. You go to Miami, New York, somewhere where there's already a foundation, a network set up to facilitate and build your own craft upon."
Such networks are much more pronounced for genres like rock, punk, and metal, which coincide with the area's outwardly presented demographic and sound. In 2016, The New England Music Awards — an award show that started with a goal similar to Q.N.C. Entertainment's of forming community between artist and industry — eliminated prize categories for hip hop and jazz.
After posting an open letter to Facebook about the removal of Black genres, Pope, of STL GLD, said, "I'm seeing how this city as a whole has no opportunity for us," in an interview with Vanyaland. "I'm not sure most people know that hip-hop isn't allowed at most venues, so there are only a few places we are allowed to perform. I'm speaking out because as a hip-hop artist, I know how little people think of our art."
SLIDESHOW: A hip-hop show at the Middle East demonstrates the community's enthusiasm for the indie scene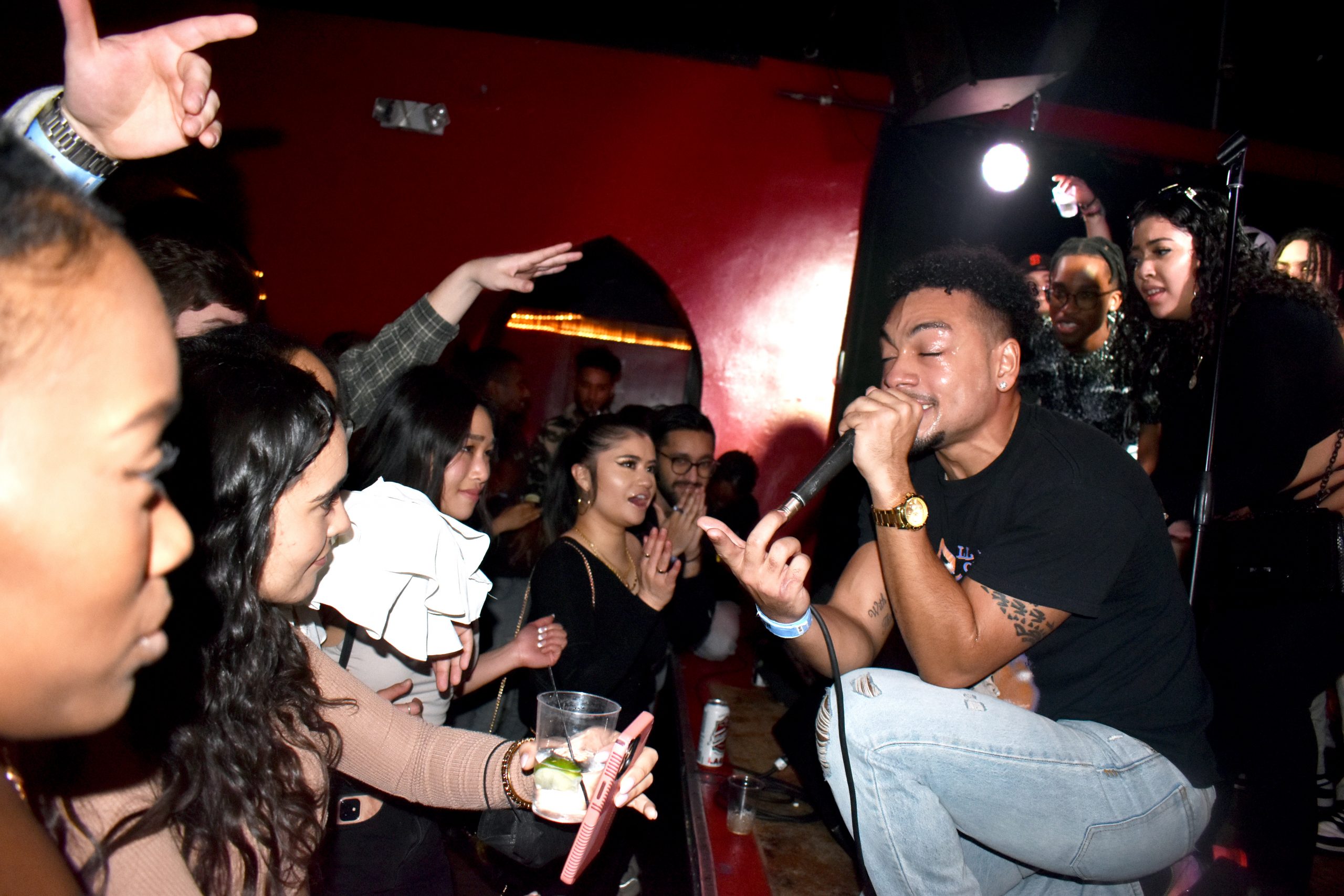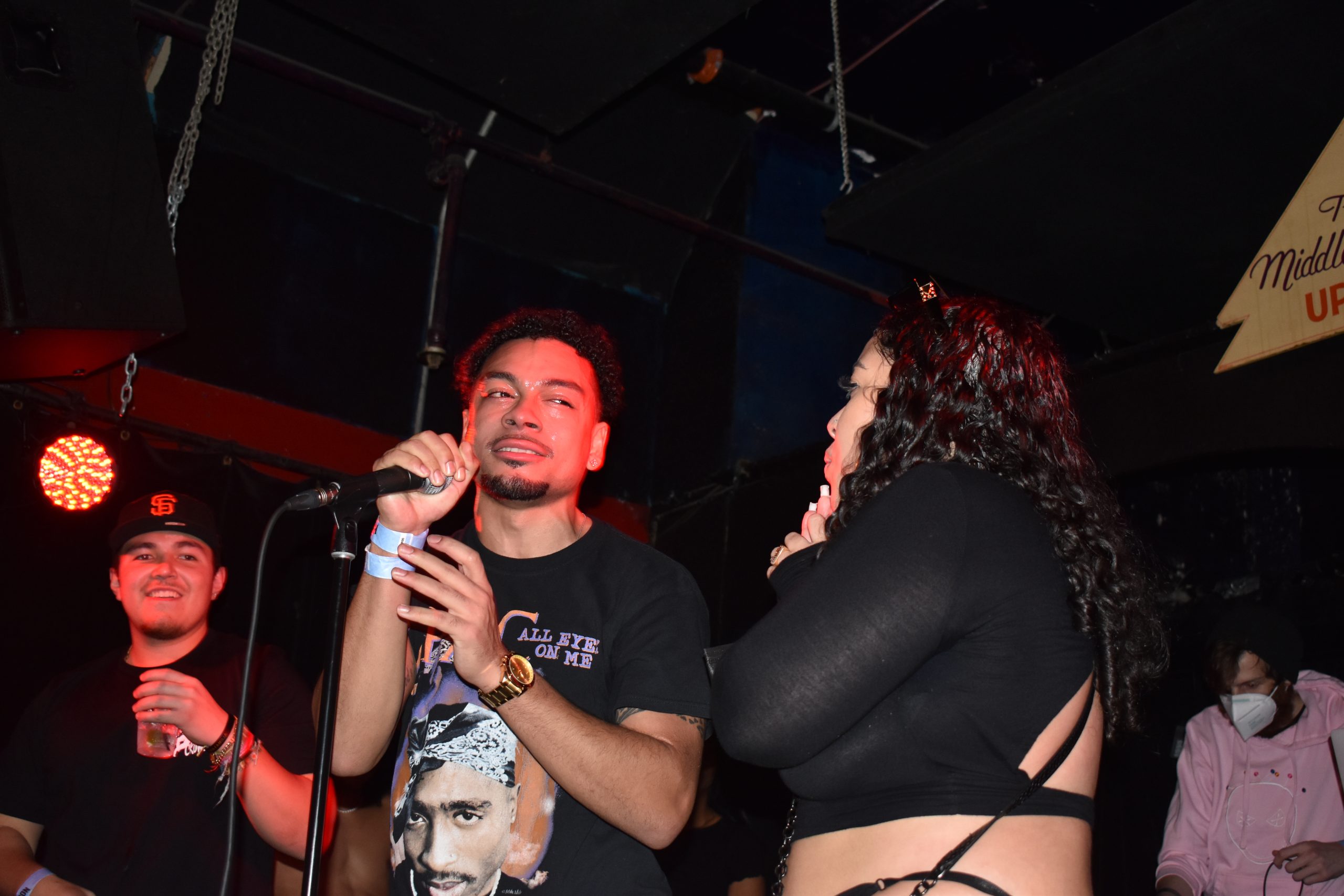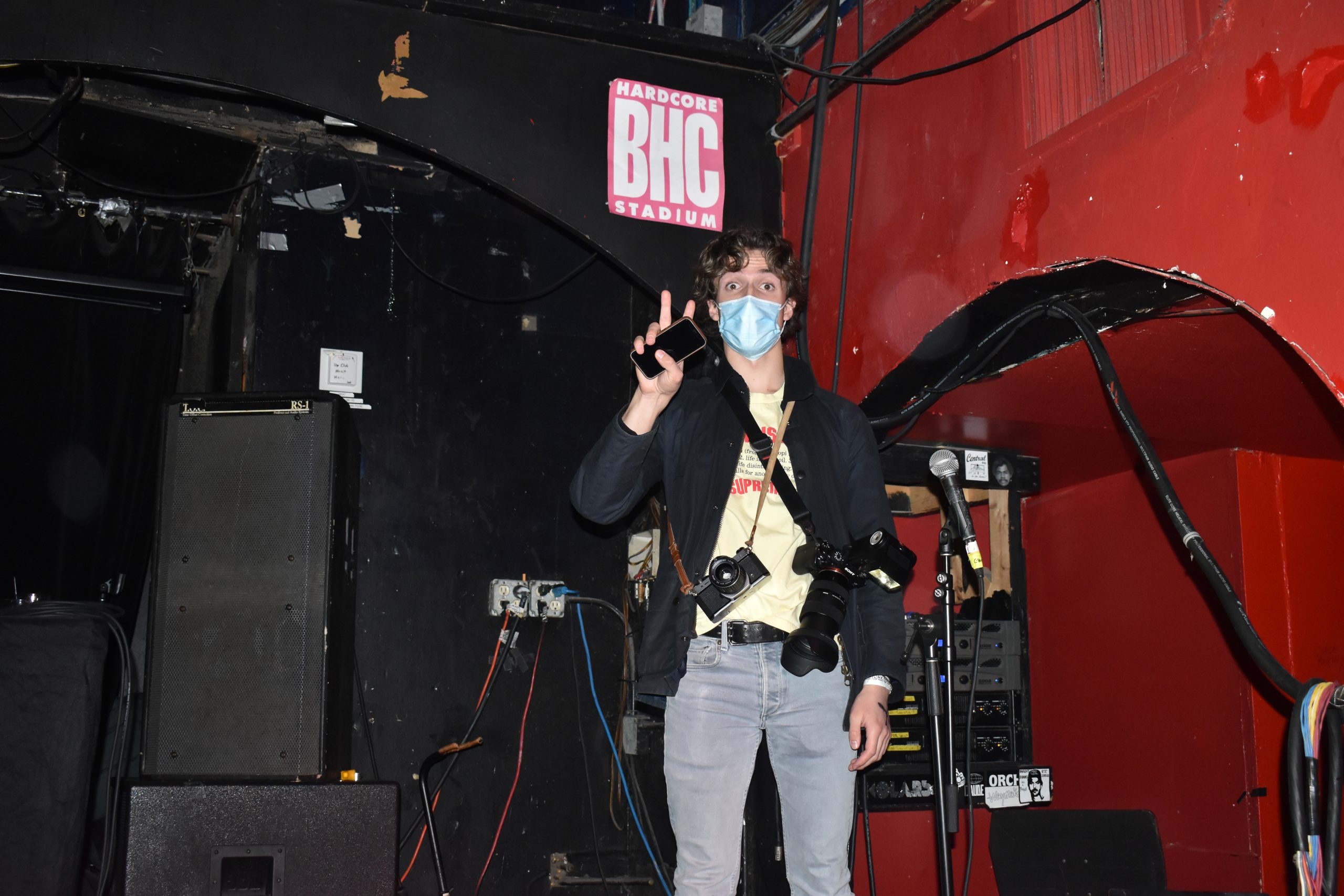 Mike Flynn, director of public relations for the New England Music Awards, said in a February interview that the categories were initially removed because the nominating committee, which has ranged from 25 to 75 members on any given year, lacked people connected to those scenes. As of 2018, hip hop and jazz categories had been returned to the line-up.
"I believe [that lack of connection] has to do with the lack of geographical, physical spaces for those scenes to organically sort of transpire," says Flynn. With decades in radio and music, he has a broad perspective on the systems that are and aren't in place for independent artists.
"Music is people, right?" Flynn says. He described a network of journalists, radio personalities, and club and venue promoters for rock genres that lay the type of foundation Q.N.C. Entertainment hopes to build for hip hop.
"Black music didn't get that same type of opportunity, you know?" Flynn points out. "I don't see the same type of independent track. There was a sort of blueprint for rock bands to build themselves up, get out there, go on tour. There was no blueprint for hip hop [here]."
In recent years, the most successful hip-hop artist out of Boston by many metrics has been Dorchester's Cousin Stizz. After two highly successful independent album releases, his 2017 single "Headlock," featuring Migos' Offset, peaked at number 12 on the Billboard Next Big Sound chart. The following year, Stizz became the first hip-hop artist to win Artist of the Year at the Boston Music Awards. The same year STL GLD was recognized for their uniquely invigorating live performances.
"We didn't look at anybody as a reference point," Stizz says in a March video interview. "We didn't go for no radio play. We booked our own venues. Bought them ourselves and sold 'em out. I'm super grateful and thankful for it because, you know, it don't always happen like that. Especially coming from where I come from."
A magnetic personality, close-knit community support and a mind un-plagued by doubt propelled the emcee into local stardom.
"I know everybody, everybody know me," Stizz says. "The city doesn't get shown in a certain light. I was showing it in that way. I just talked about what I lived."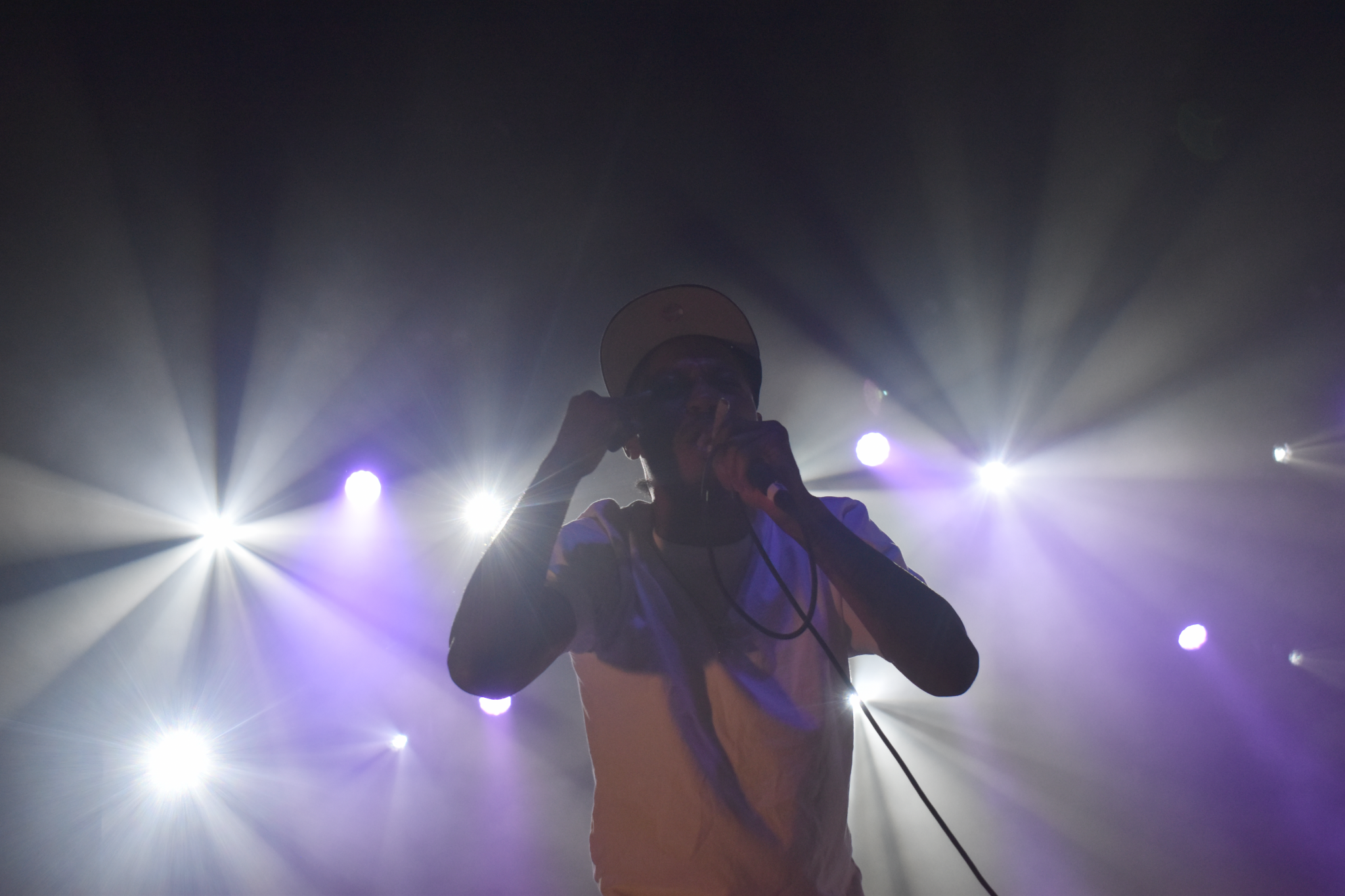 Stizz worked his way from underground showcases to sold-out performances at the Middle East Upstairs and the Middle East Downstairs before earning the rare booking for a local hip-hop act to perform at Paradise Rock Club and The House of Blues. At the end of April, he returned from his home in Los Angeles to play one of the earliest shows at Roadrunner, a brand new arena-style venue in Brighton. He's brought the only local hip-hop line-up to the calendar.
"The Paradise Rock Club primarily books national touring acts and large local bands," reads the venue's website. "The act should have played the Boston market and developed a following large enough to have sold out venues like Brighton Music Hall, Middle East Downstairs, etc." Owned by the same entertainment company — Crossroads Presents — Brighton Music Hall's website similarly directs prospective performers to the Middle East Downstairs. Crossroads Presents did not respond to a request for comment.
"You're looking at corporate venues. They're all money-driven," says Aaron Gray, booking agent for the Middle East Upstairs and Downstairs, in a February phone interview. As a performer in a band of his own, Gray understands the need for local spaces to support the health of the local scene.
The Middle East is the only ticketed venue in Boston that regularly features local hip-hop performers on its calendar.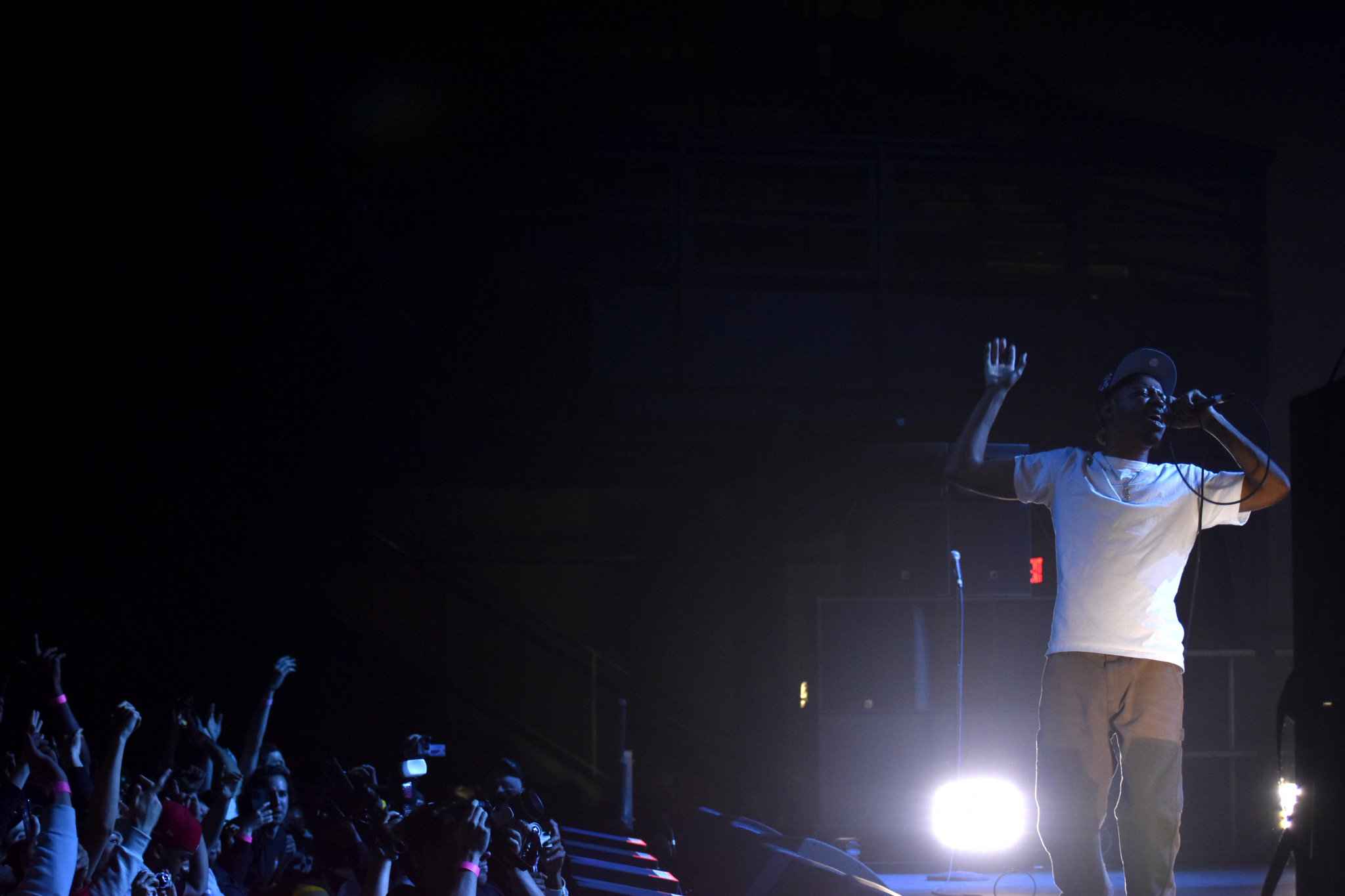 "I think one thing worth mentioning," says Stizz's manager and long-time friend, Tim Larew, on the same video call, "a big part of that strategy, for us, was getting out of Boston temporarily. Very early on, utilizing my connections and doing trips to Chicago, doing trips to New York constantly."
A post-COVID cough interrupting Larew serves as a reminder that, because of the pandemic, many such opportunities have been significantly reduced in the last two years, or even entirely absent, for a new generation of artists. But that doesn't mean they aren't just as determined to find new ways to make it work. For one such group that recently earned the rare Paradise Rock Club headline, it meant regularly hopping onto a two-hour commuter train from Brockton, Massachusetts.
"Prior to us, there wasn't no blueprint on how to make it in Brockton. In some cases, let alone Mass.," says Jiles, an emcee with the collective Van Buren Records, over a November video interview. He's joined by producer Ricky Felix and fellow emcee Luke Byers. "It just made sense that we hit up Boston," he says.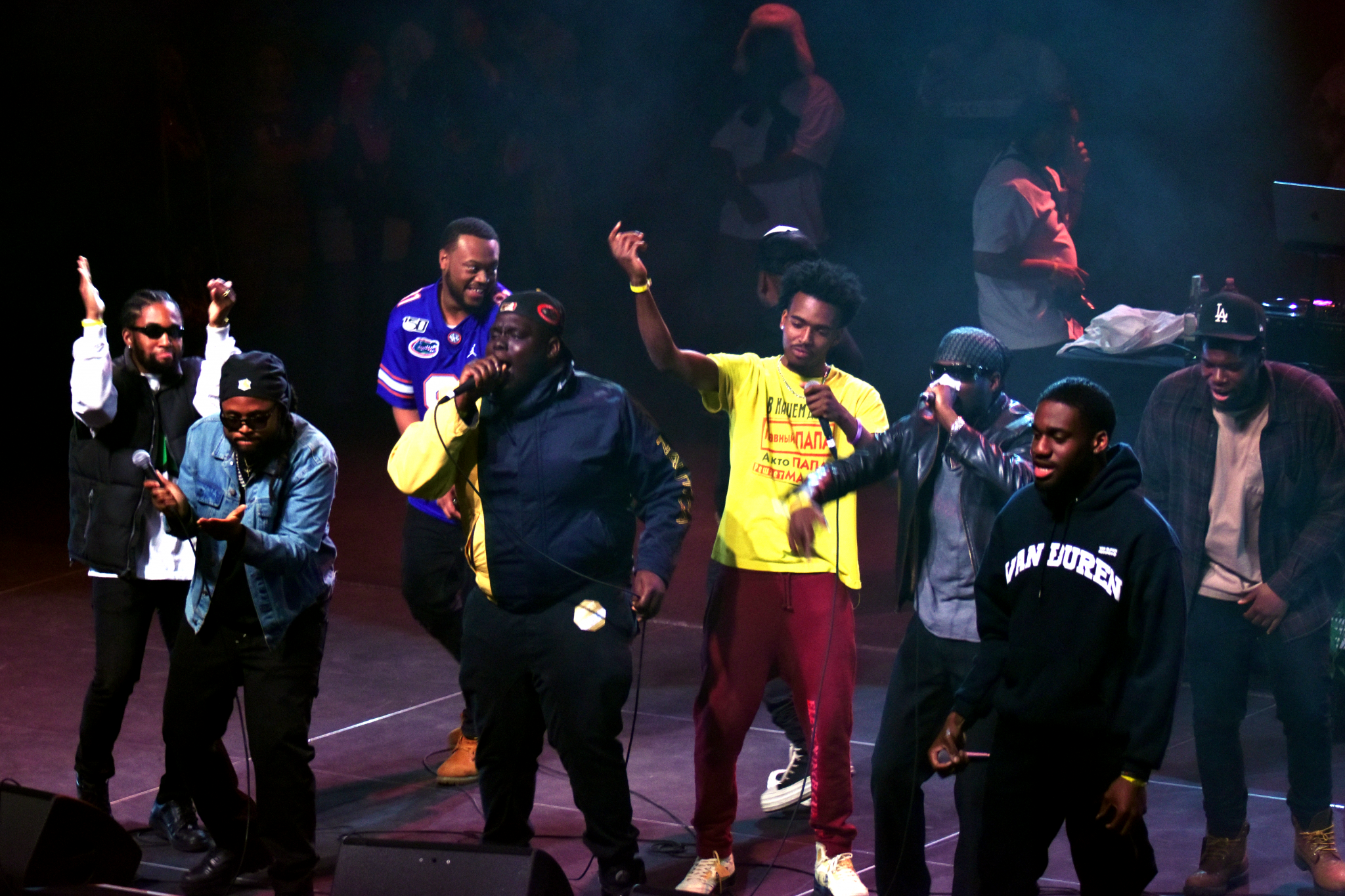 "[Van Buren Records] would come here and hone their craft until they got up to the point where they built an audience," Adams acknowledged. "You have the local people that see you and then you have the college crowd that sees you, and in the world of streaming and real-time social media, you can build an audience in a way where you couldn't before. This is something we didn't have in the '90s."
The rise of social media and online marketing means that artists have a chance to get their music directly to the consumers. It gives hip-hop acts the opportunity to subvert the gatekeepers and the absence of the old-world networks that exist for other genres.
"If we get national attention, people locally are gonna be like, 'what's this? This is our backyard and we never heard of them?'," says Jiles. "I wasn't really stressed about the local stuff because I knew it was going to follow suit once the national attention started to come."
"We're inching. We're fighting to get nationally recognized," says Byers. "There's definitely a scene for artists to develop out here with the colleges."
National attention came in the form of the support needed for the collective to sell out their headlining show at Paradise Rock Club. Their online presence drew in concertgoers from New York and at least as far as Atlanta. Van Buren Records' success with a more modern strategy better formatted to face the challenges of a pandemic world is a hopeful sign for even younger artists.
"If it was a decade ago, it would be a lot harder. Social media is a pretty great tool," says Diz, an 18-year-old emcee and producer from Brookline. He's leaning forward in a chair at a recording studio in Brookline Teen Center where he's worked as an audio engineer. "Because of the lack of music structure and facilities to have growth on a local level and then be able to branch out to other places, you kind of have to do it in the opposite way. Like, try to branch out to other places and then bring it back to a local level," he says.
Diz is right. While Boston's powerful pop-culture image buried the city's historic contributions to Black music and a history of economic segregation repressed the physical spaces and opportunities for Black artists, a wave of creatives like STL GLD, Cousin Stizz, Van Buren Records and, one day, Diz, could bring their success back to the area. Reinforcing Boston's music legacy as a Boston music legacy could mean more incentive to invest in infrastructure, more successful blueprints to follow, and a healthy network of creatives and creative spaces — but it's not easy work.
"You can't just be complacent in Boston," says Lamb, of Q.N.C. Entertainment. "So you get a lot more dedicated and passionate and hard-working artists because they have to overcome these obstacles. The advantage is that sort of extra work ethic that comes with having to prove yourself in a market that I would say doesn't welcome change. Boston's a very historic city. It's a very 'rooted in tradition kind of place.'"
"It's the fear, you know?," says Van Buren Records' Ricky Felix. "Hip hop is still new. It's a new adventure that people have to understand is going to be here for a long time. That fear aspect is what's stopping it from growing, at least in this area."
"Things changed because people finally got pissed off enough," Adams says, his conviction as clear as it is convincing. "But it wasn't because the city became more receptive. It was because people had to push and push and drag the city across the finish line. That's how everything has changed in the city. We have to make it happen ourselves."