If you use Authory, you don't need to maintain a separate blog anymore. You can use Authory not only to import and manage content from elsewhere, but to publish articles directly via your Authory account, too.
In order to write a new post, go to your Content section and click "Add content":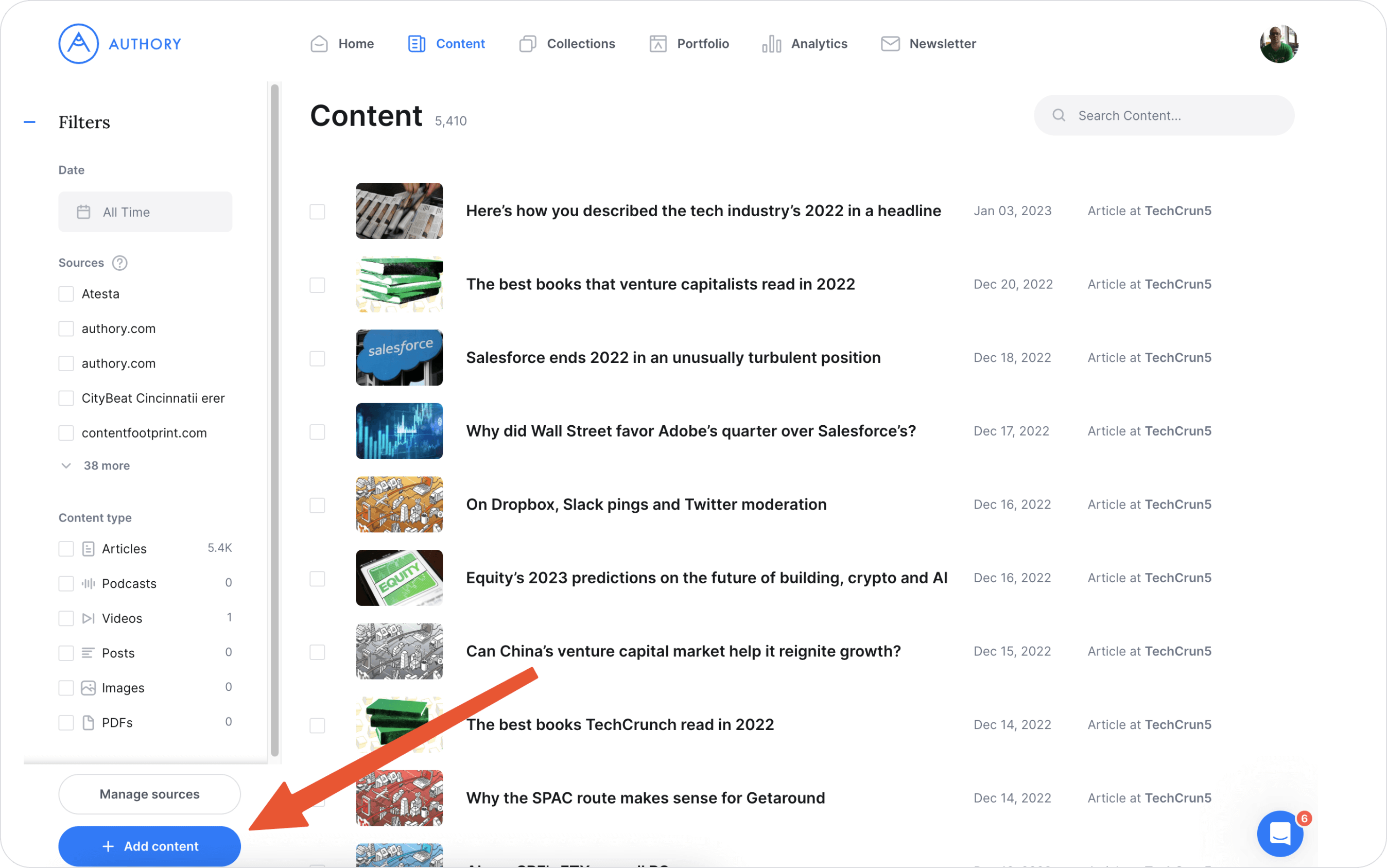 Next, select "Write content":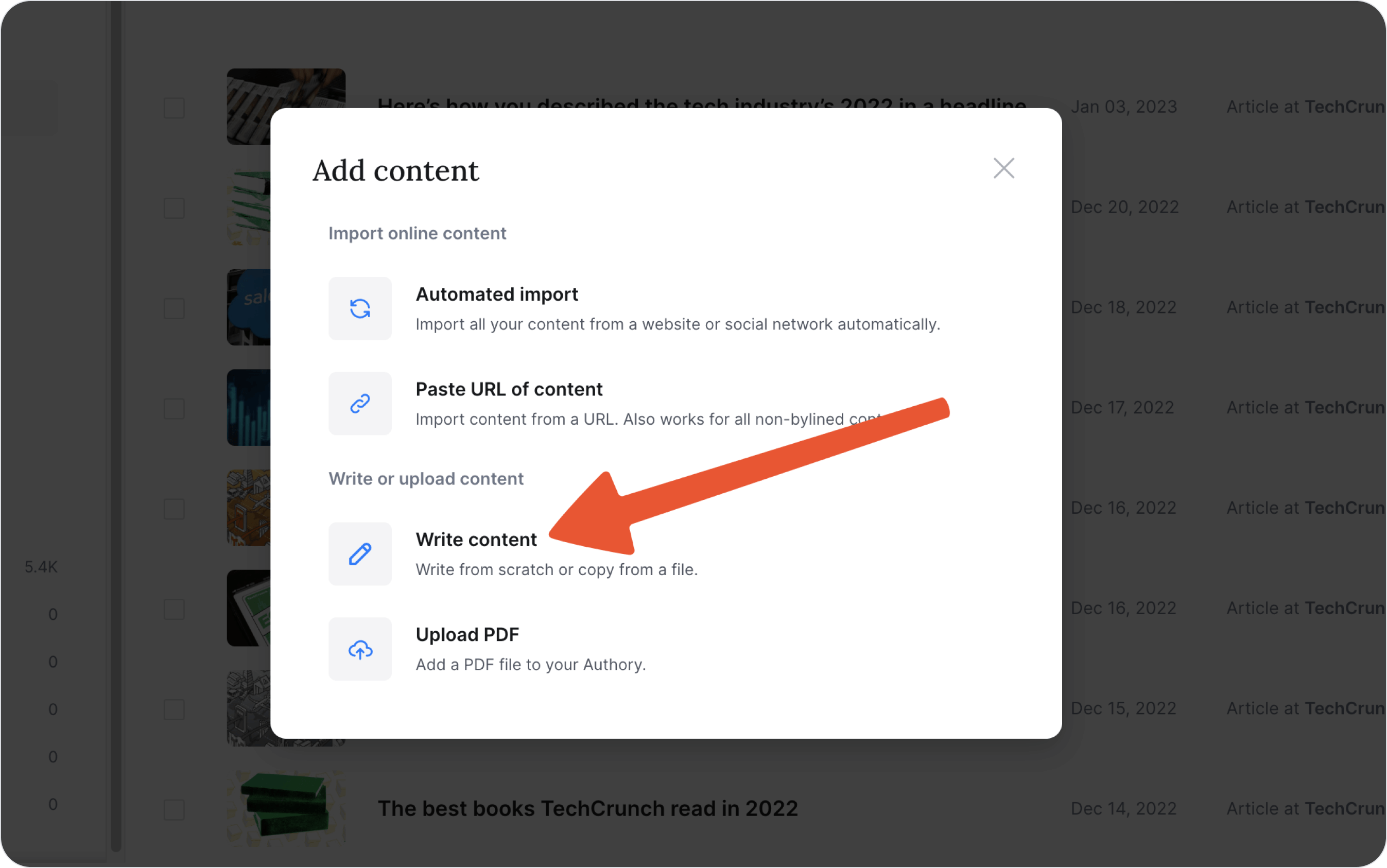 You'll see a page with an editor that enables you to start writing straight away. Besides headline and body text, you can also add pictures, YouTube videos or Instagram posts. Simply start a new paragraph and then click on the respective icon on the left side: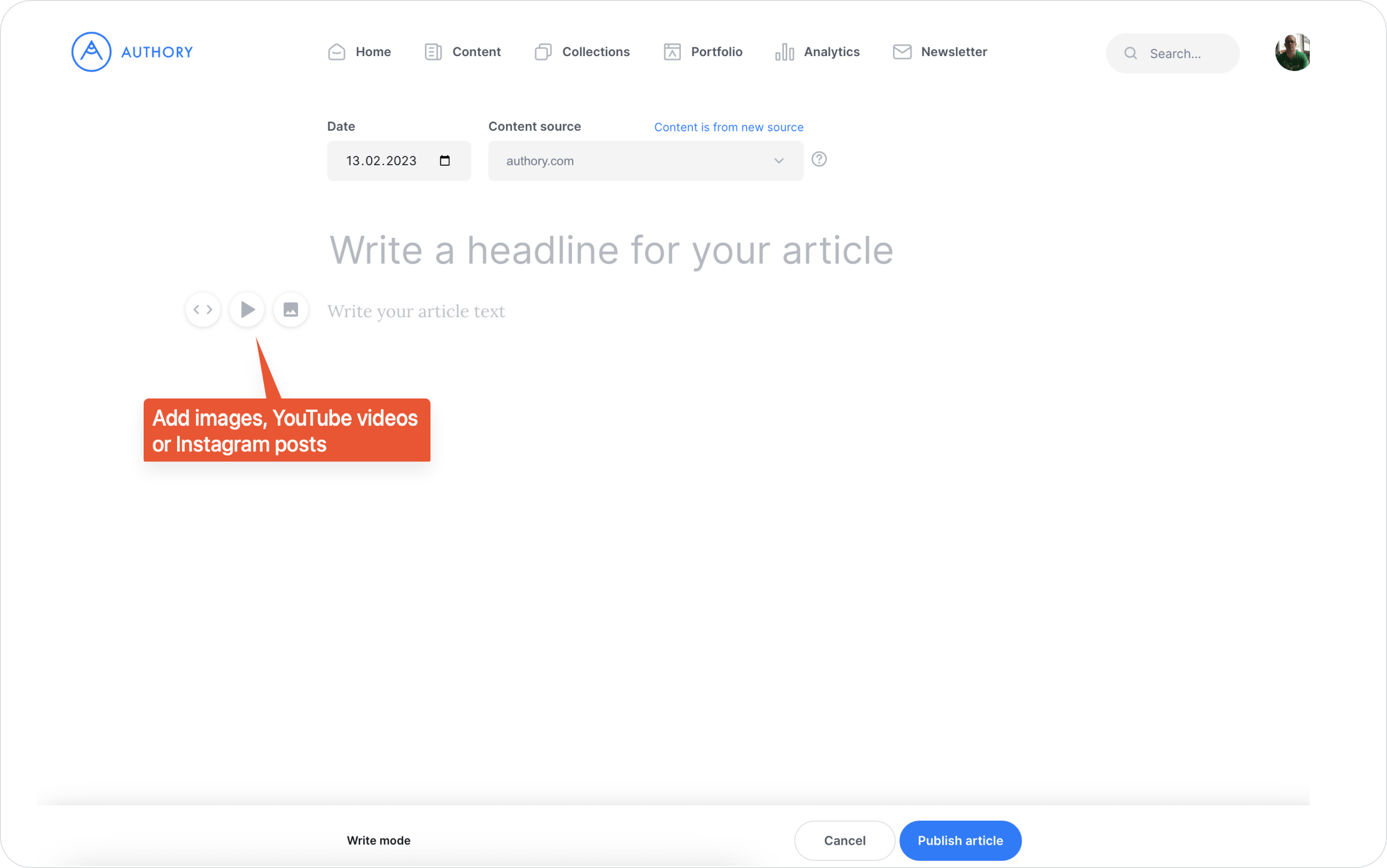 Once you've finished your blog post, you can edit its date and the source that it will be filed under in your Authory account. The default source for all your content published directly on Authory is "'Your name' on Authory". Of course you can rename this default source anytime.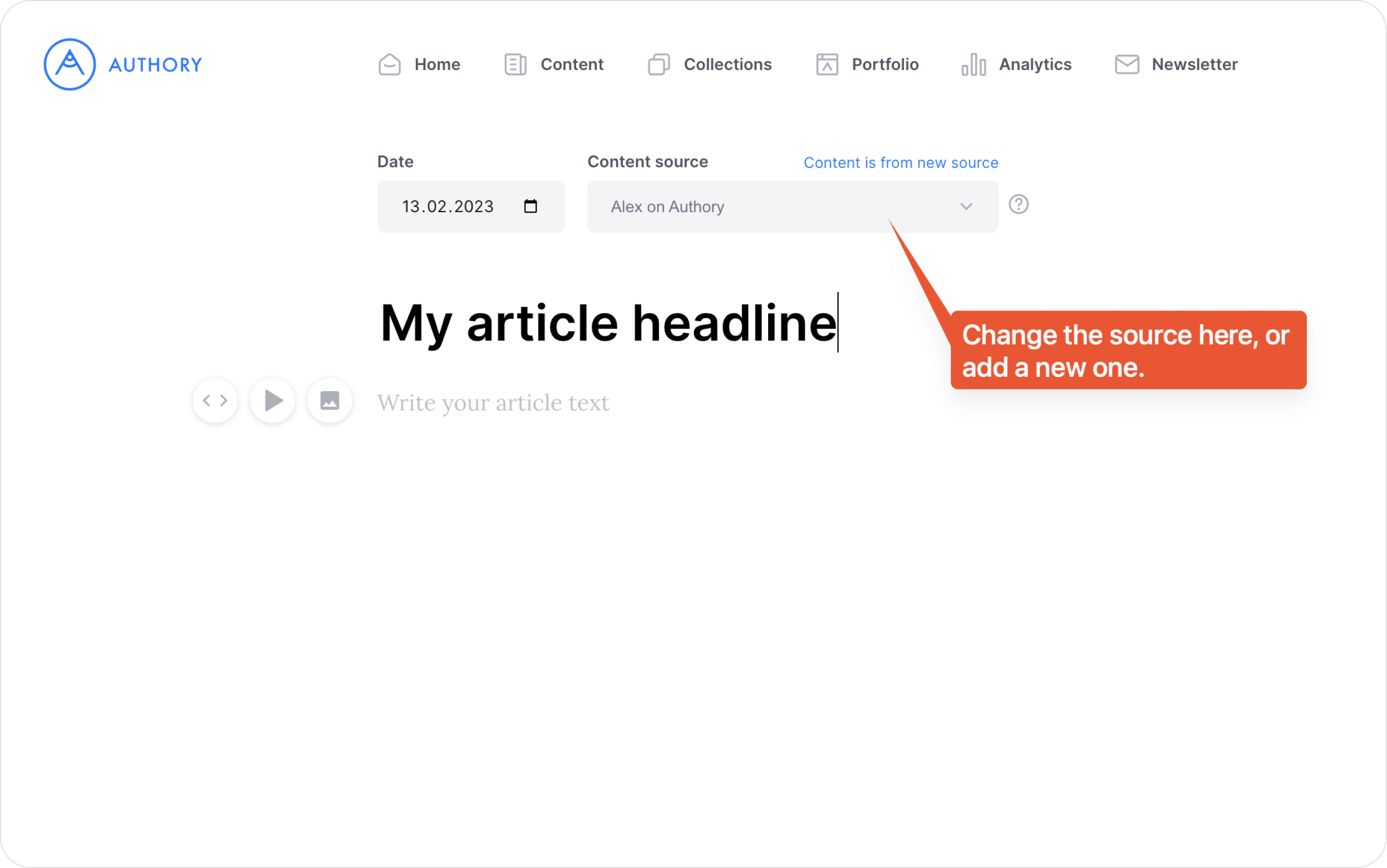 After clicking "Publish" you'll be forwarded to your finished piece. Now, can make your blog article available to others in three different ways:
As part of a collection that's connected to your portfolio
As part of a collection that you share via the share link
By using the share link for the blog post directly
Please note that there is currently no draft mode available.