To start with, go to your Portfolio section and click the menu item labeled "Customize" in the sidebar.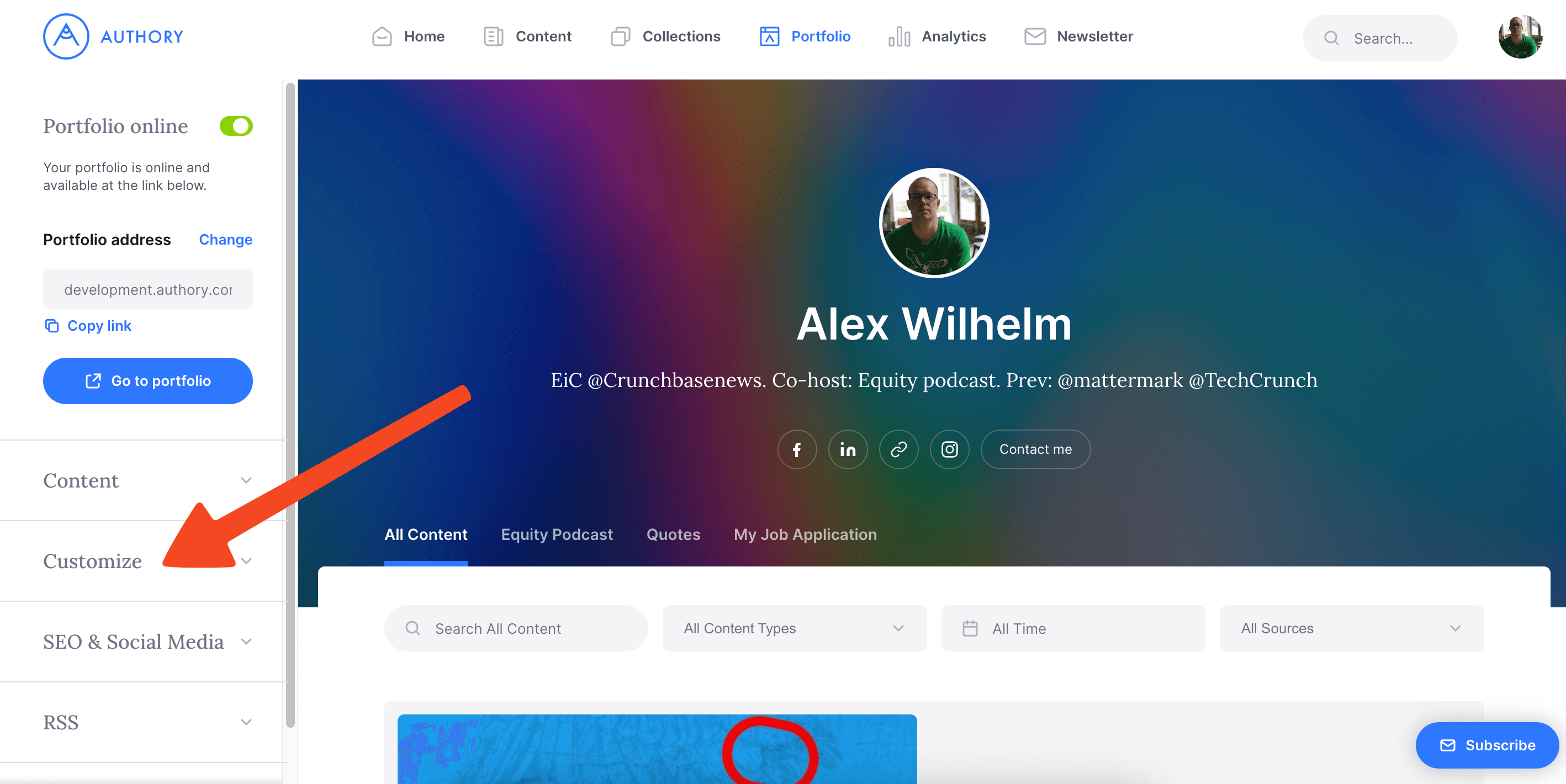 1. Portfolio cover
The first option is to change the Portfolio cover. That's the background picture in the header of your portfolio page.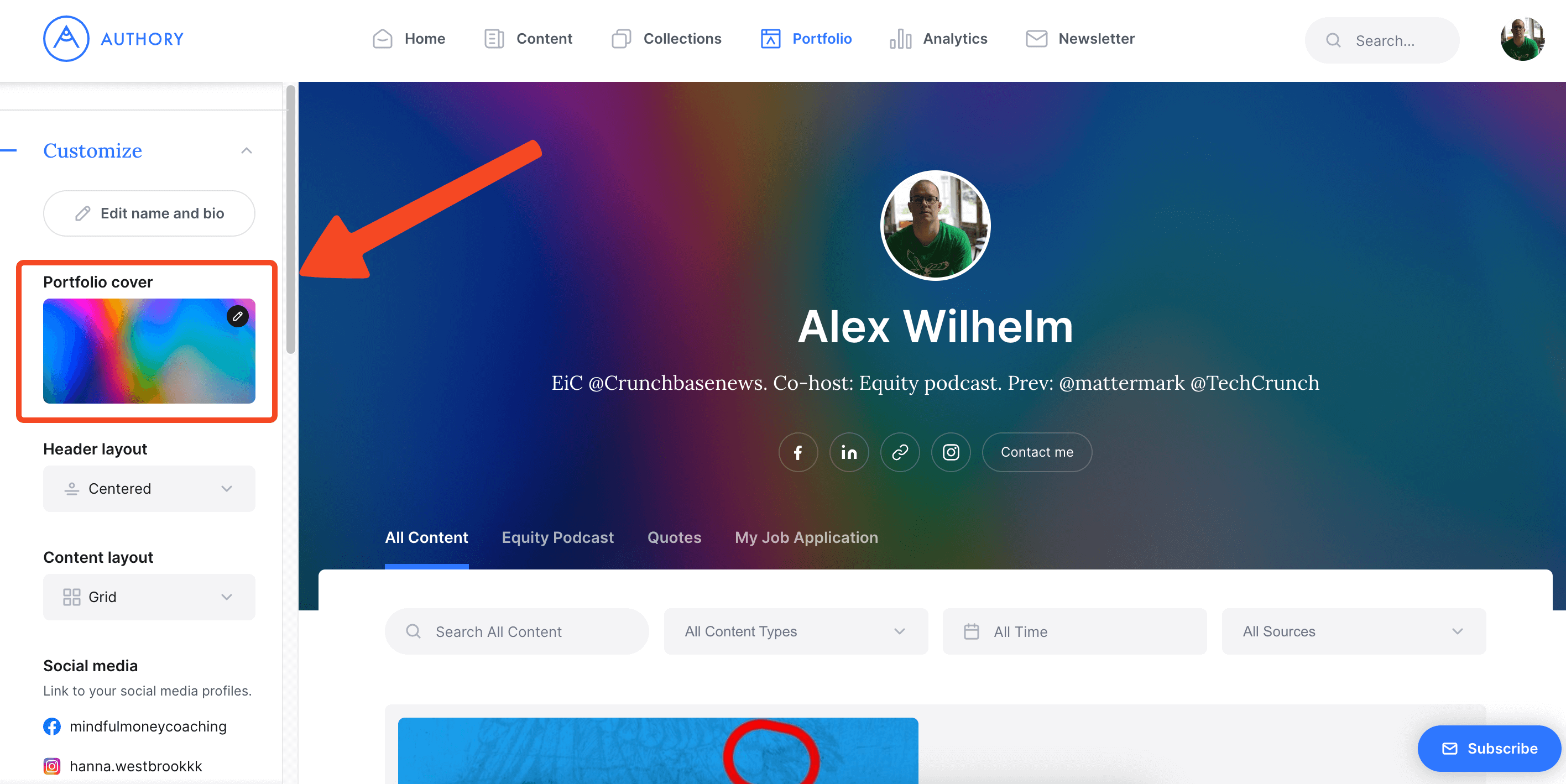 You can upload your own favourite picture, search our picture library, or go for a background color instead of a picture.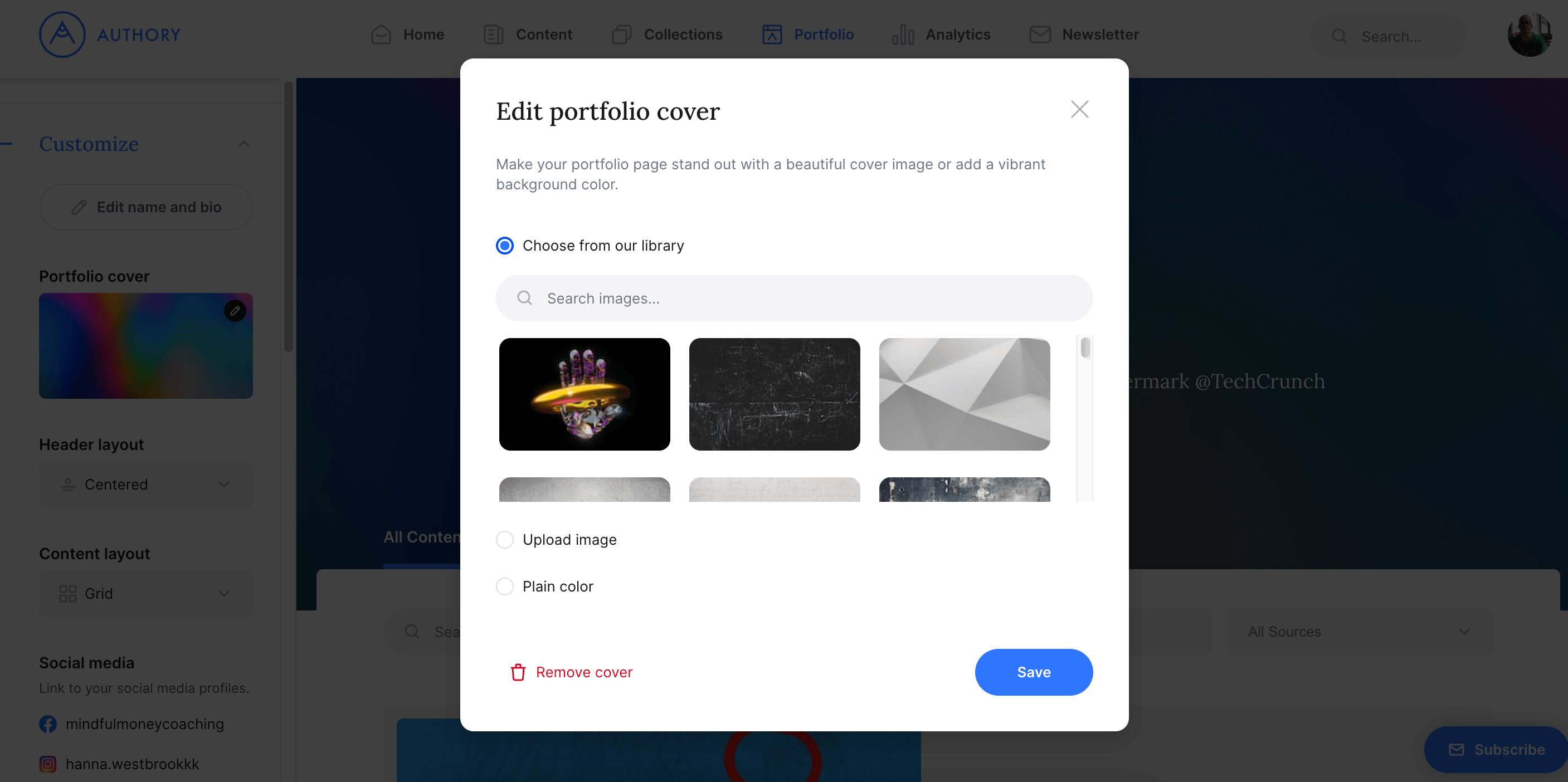 Note: If you want a very clean portfolio with no background color, then simply select "Remove cover" here: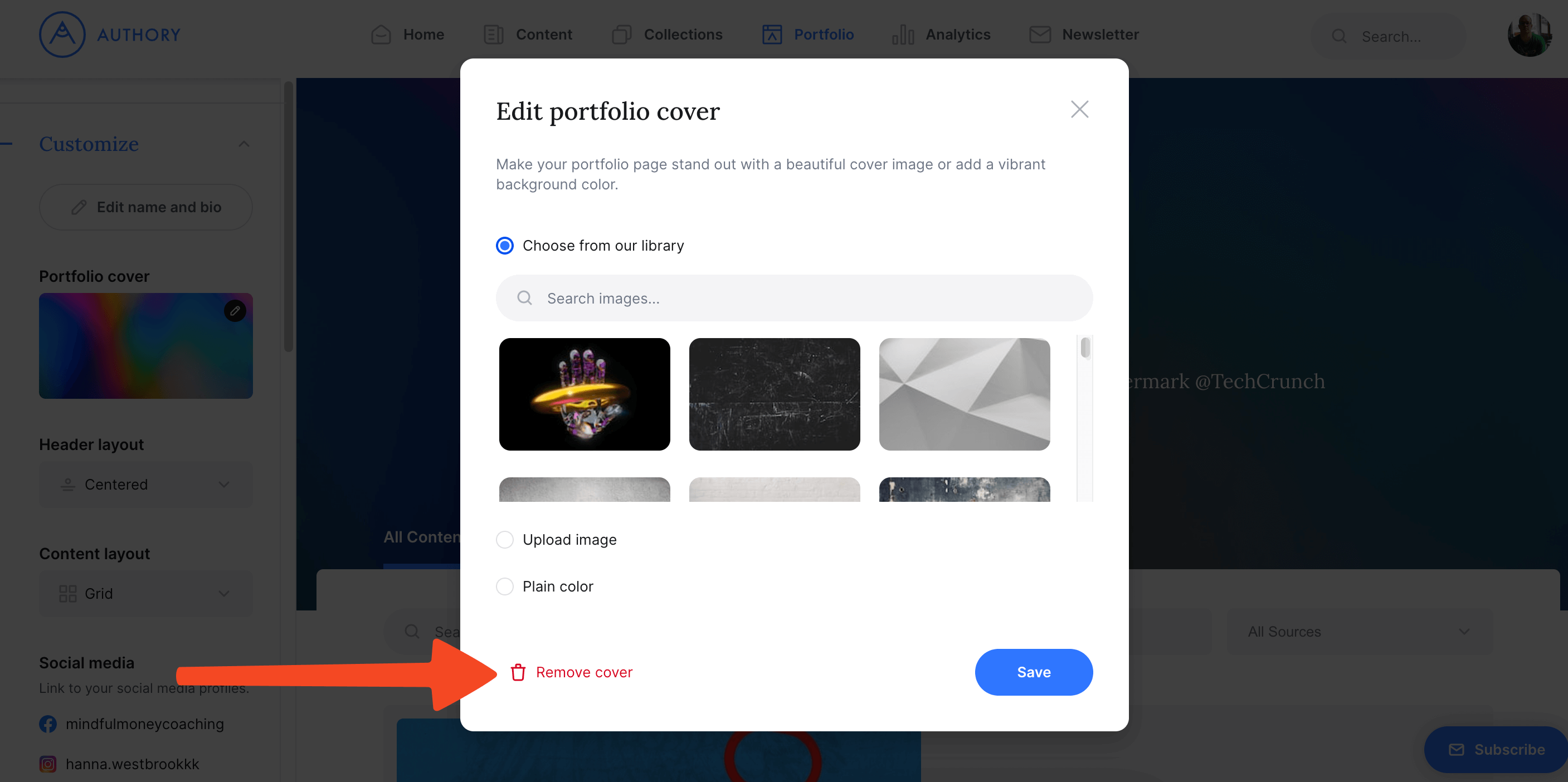 2. Header layout
Next is the way the header of your portfolio will look. To adjust it, select the dropdown in the sidebar.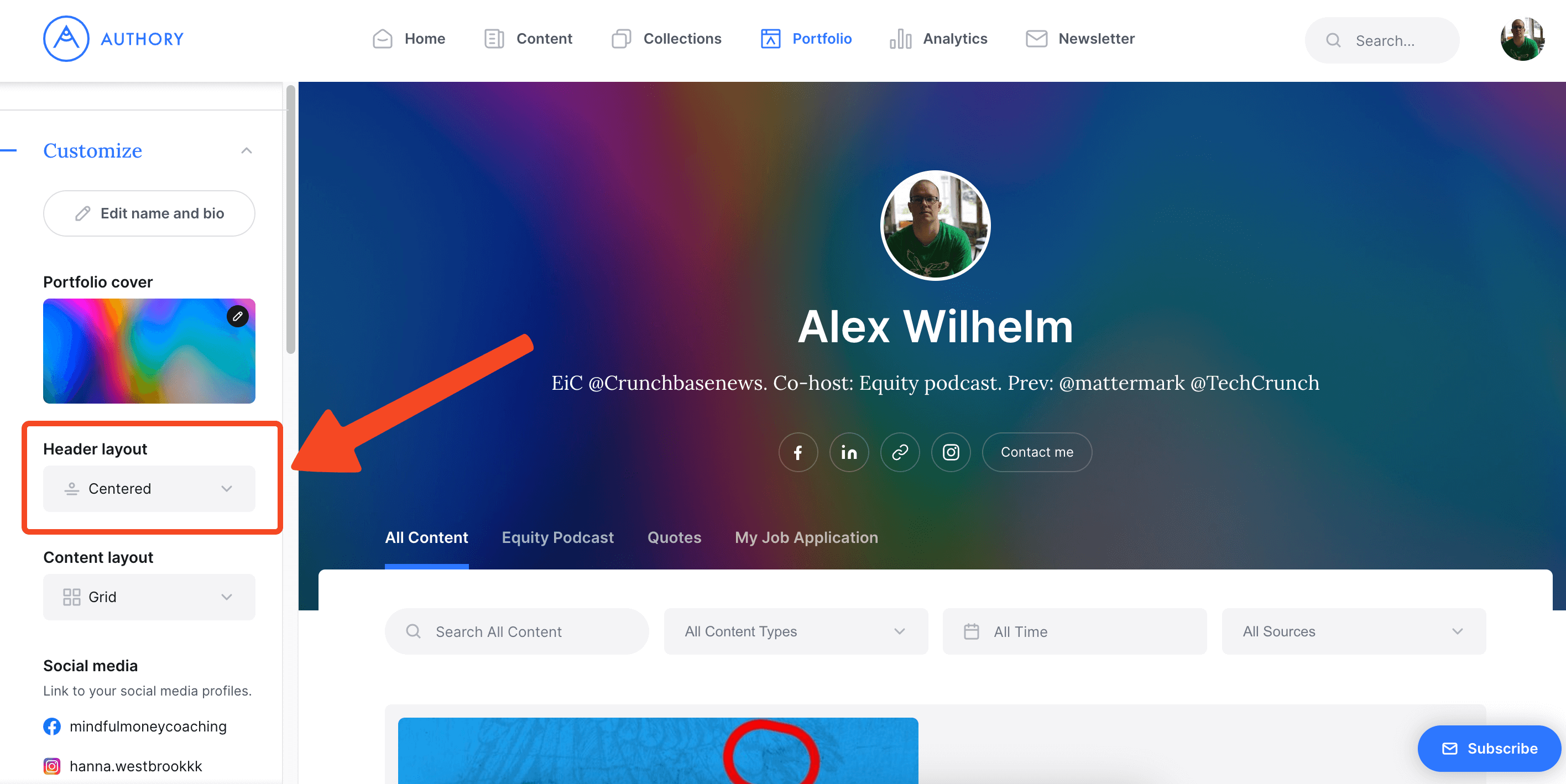 You can select either a centred alignment…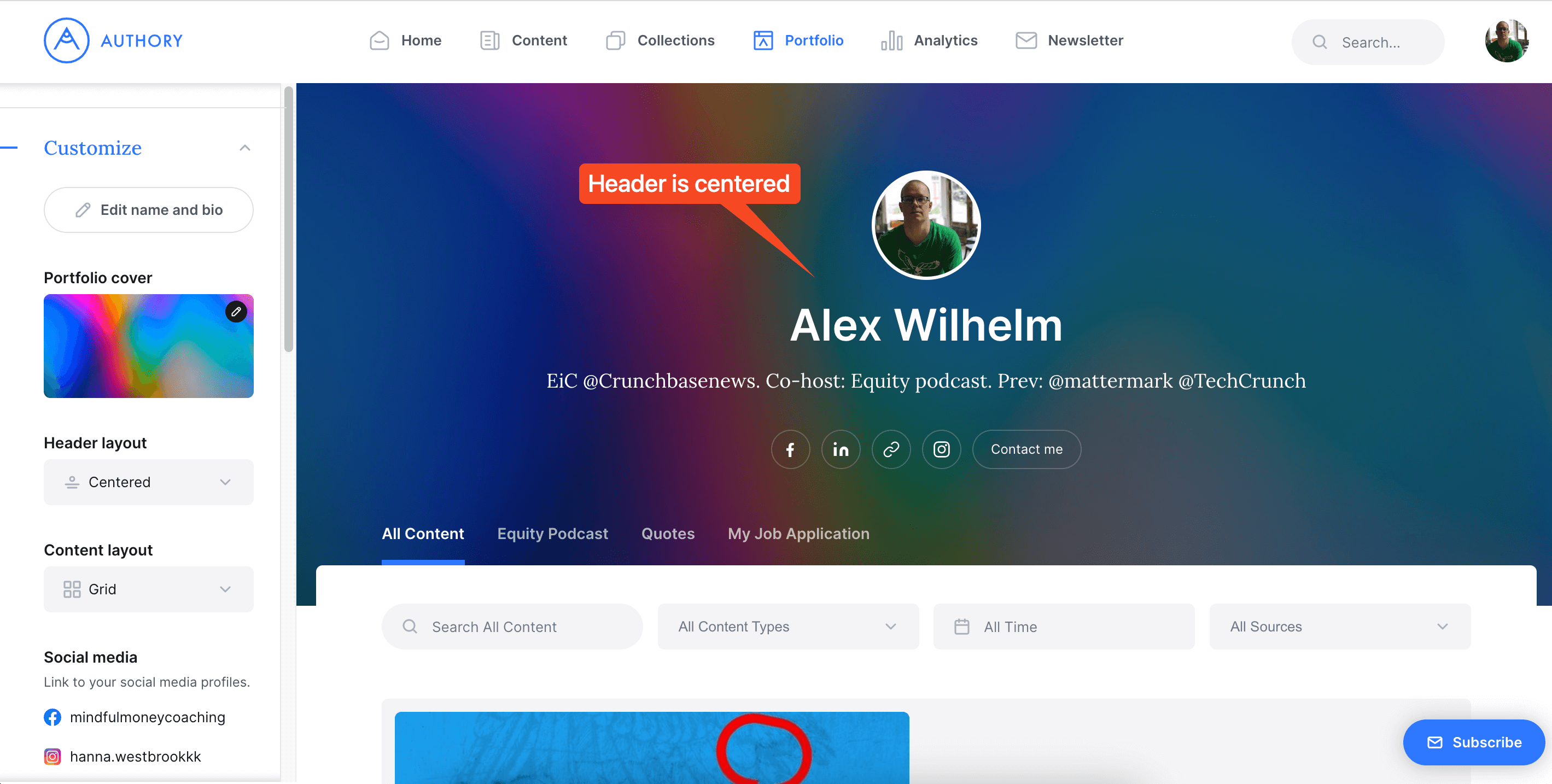 …or make it left-aligned.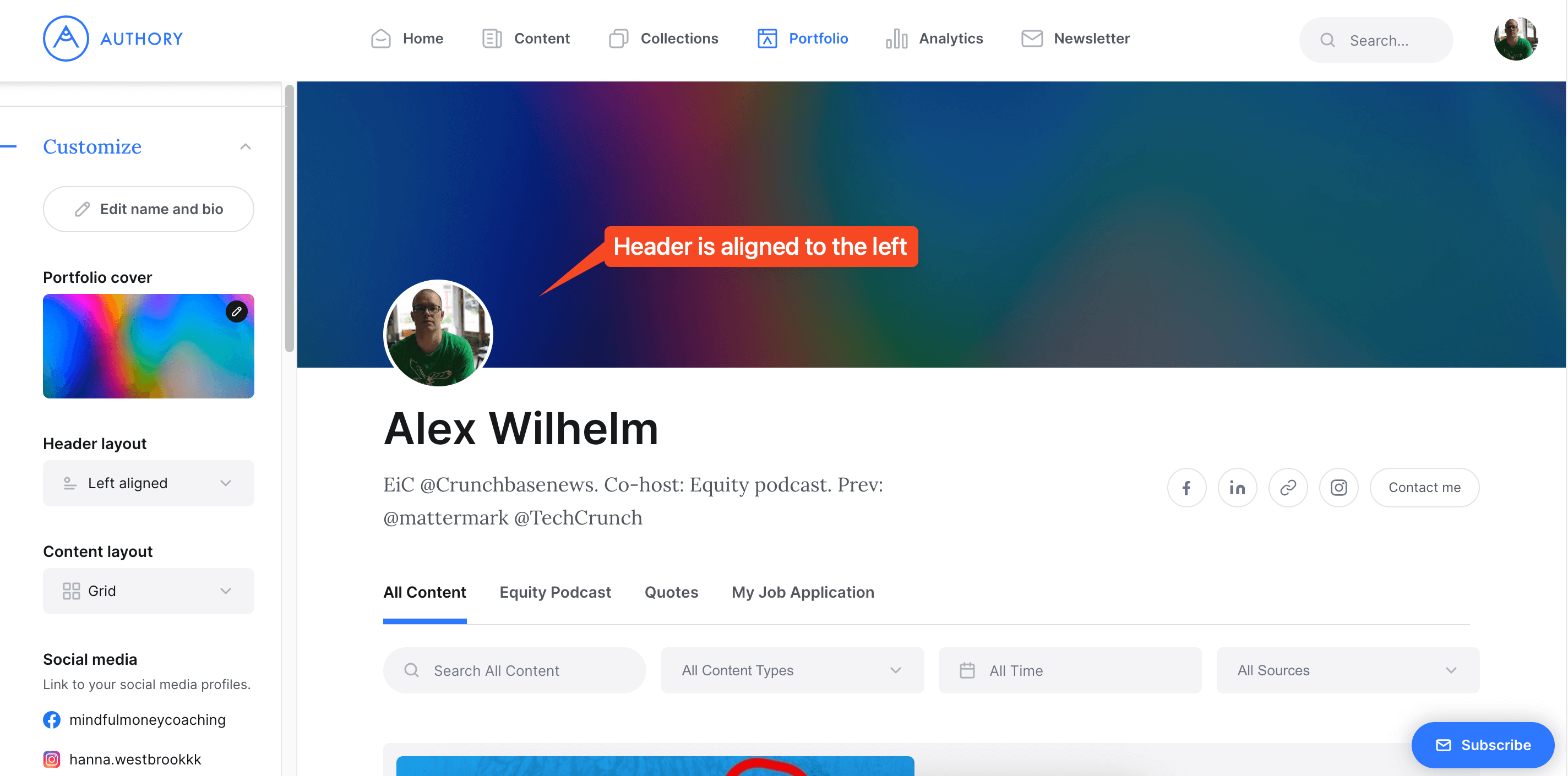 3. Content layout
This setting enables you to show the preview of the content items on your portfolio in different styles: As a Grid with two columns, Stacked with big preview pictures, in a List style that shows the text on the left and image on the right, or Text only.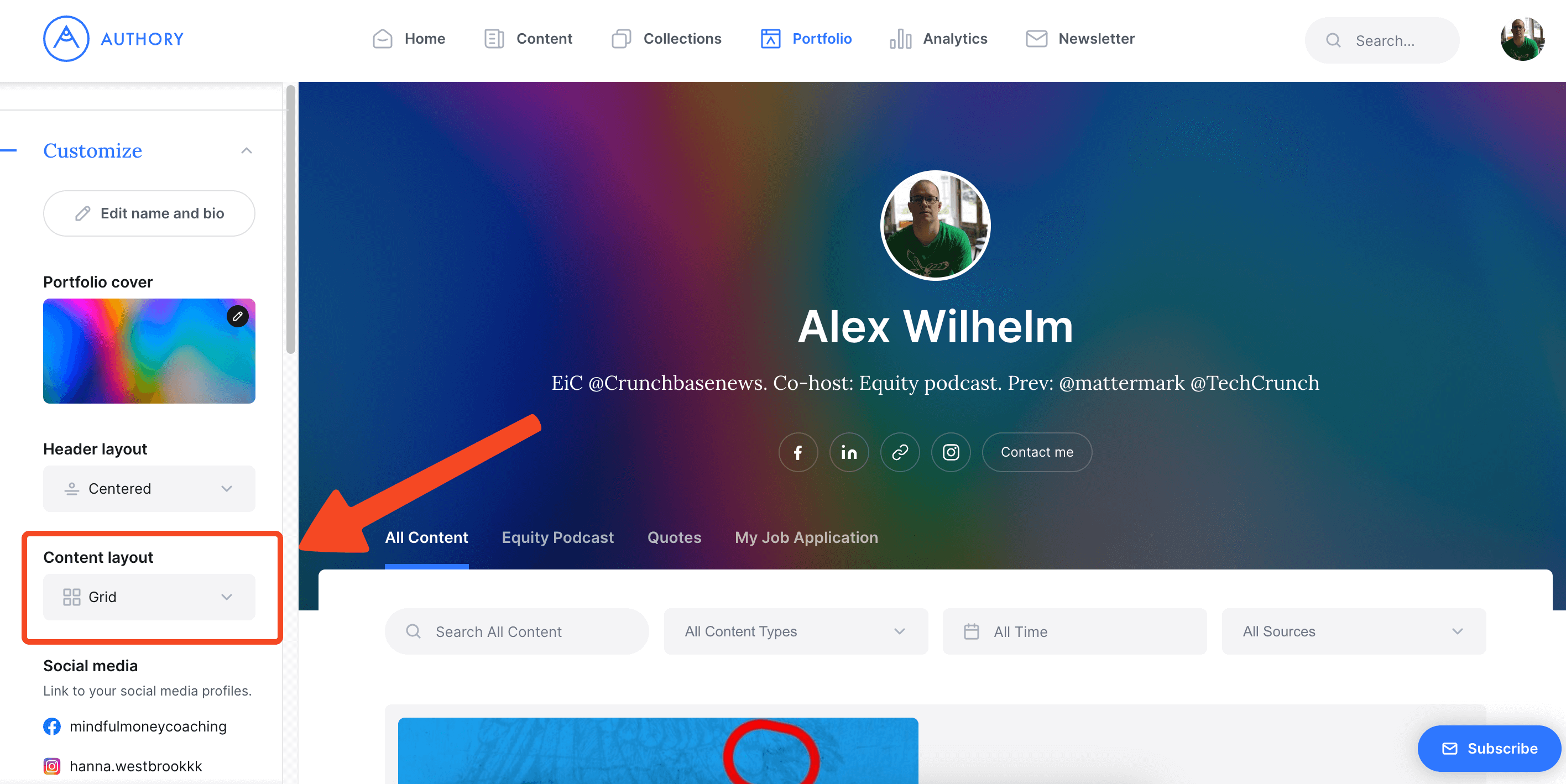 💡
It doesn't matter what content layout the respective collection has. Whatever you choose here for your portfolio will override any content layout that a collection has stand-alone.
4. Name and Bio
In order to edit the name and bio displayed on your portfolio, simply click "Edit name and bio" in the sidebar and follow the instructions.
5. Social media
Click the link "Edit social media" to enter your Facebook, Twitter, Instagram and/or LinkedIn profiles.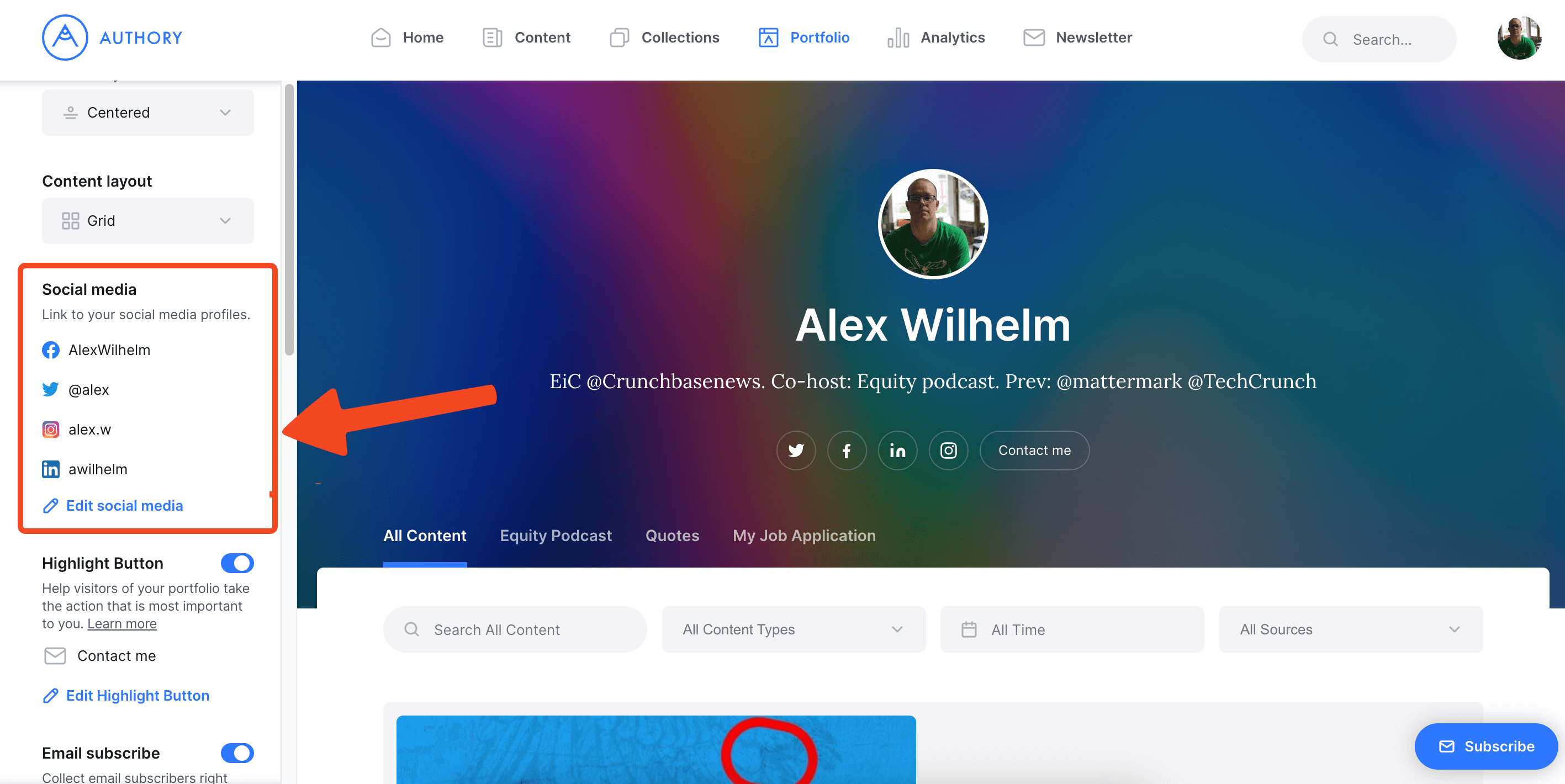 An icon with a link will appear on your portfolio for each link that you add here. You can also add a link to your homepage or any other website if you like.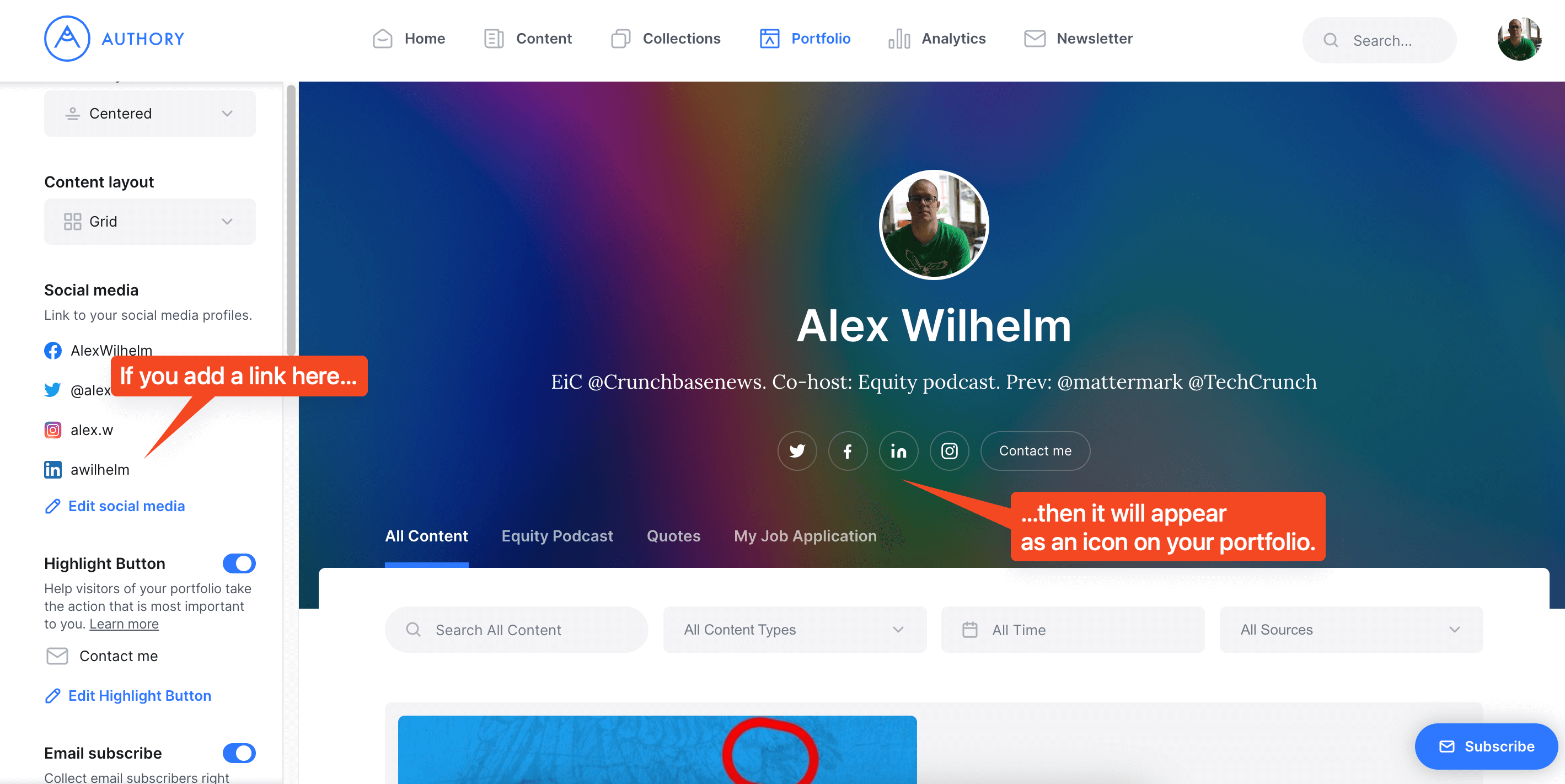 7. Highlight Button
This feature will place a prominent button in the header of your portfolio.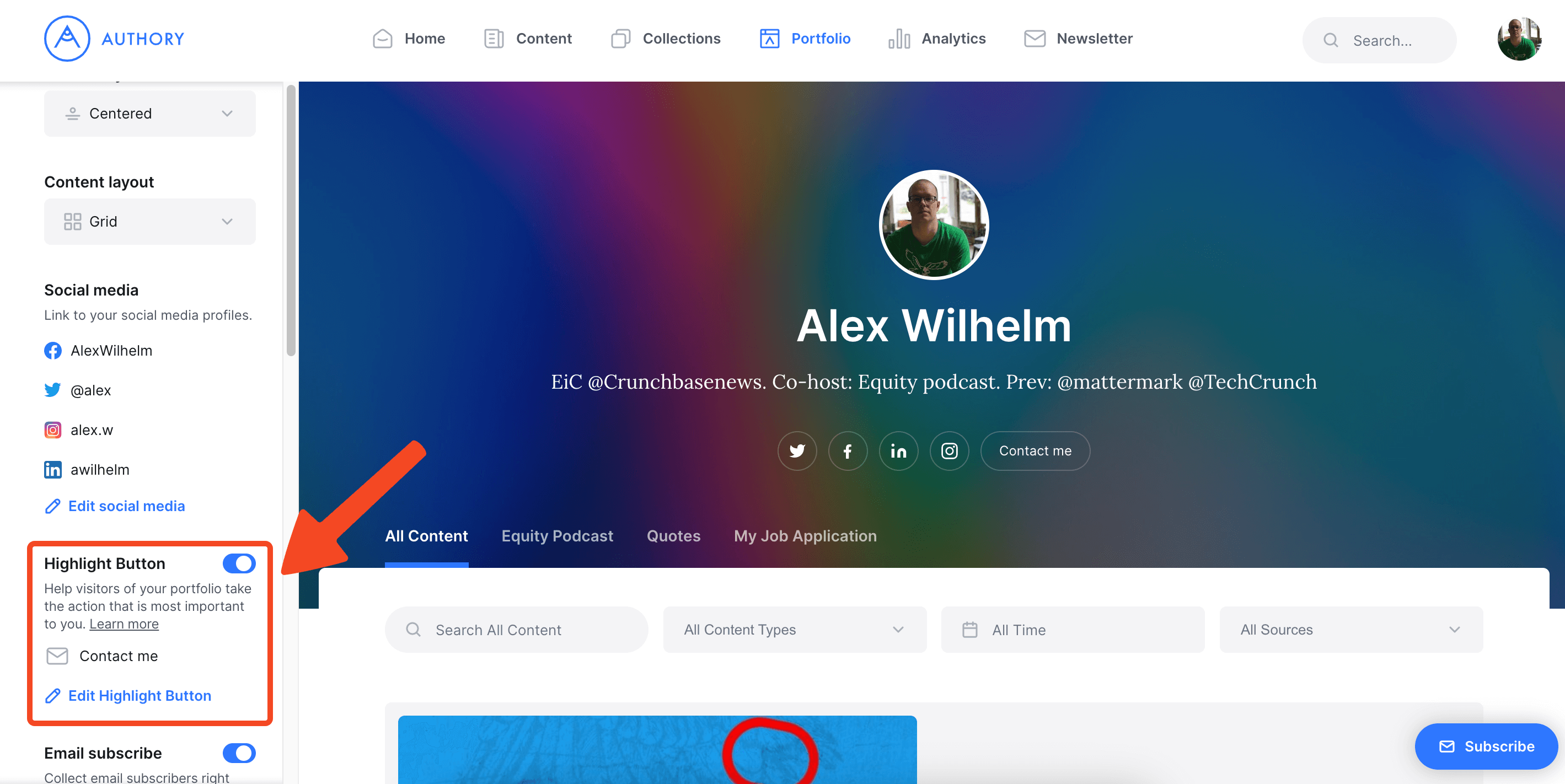 You can use it as a contact form giving your customers the option to get in touch without revealing your email, or as a link that will forward your customers to a URL that you specify.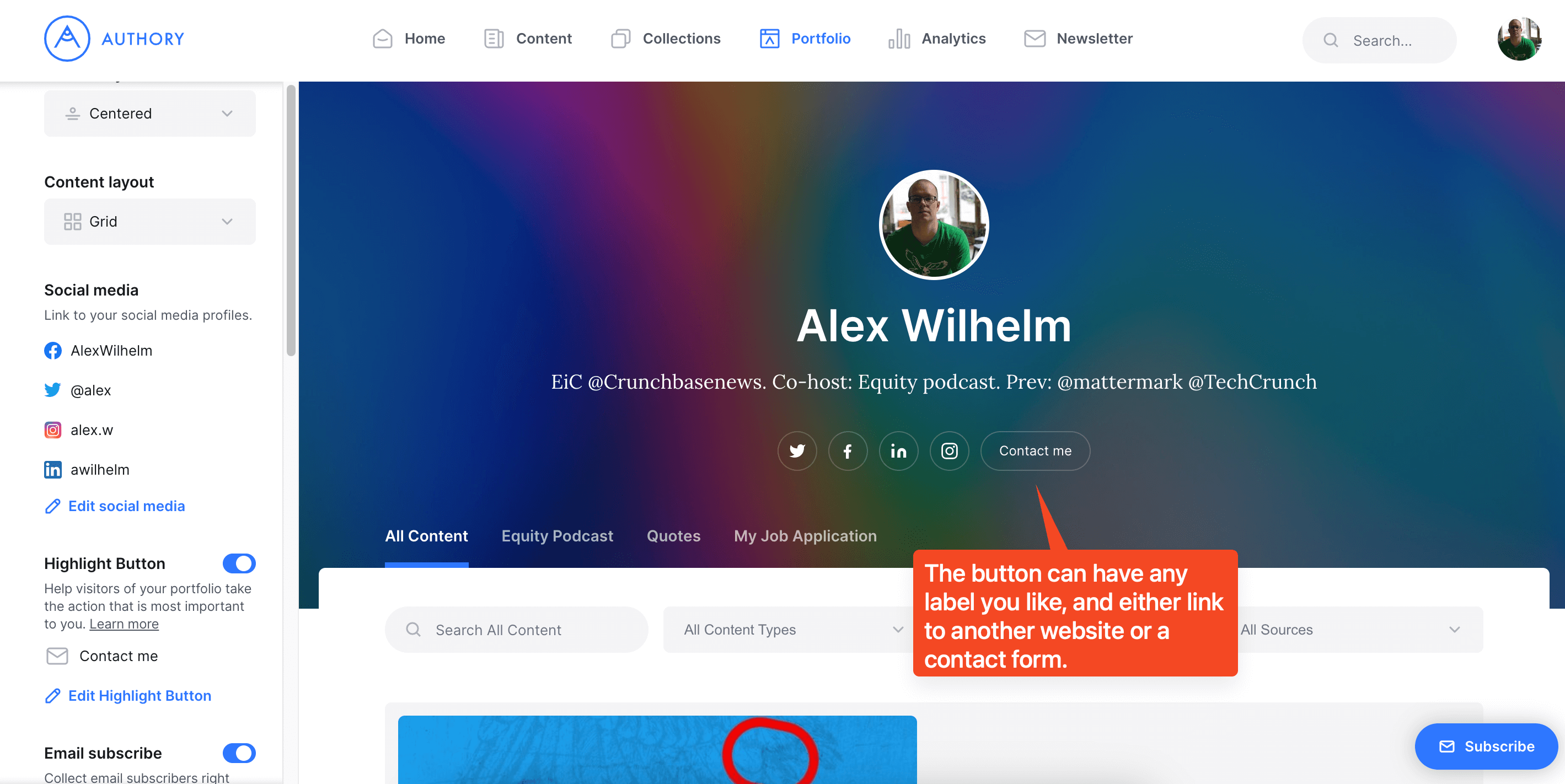 8. SEO and Social Media
You can edit what people will see as a preview picture and text when your portfolio is linked on social me2dia. To start, select "SEO & Social Media" in the sidebar in your Portfolio section: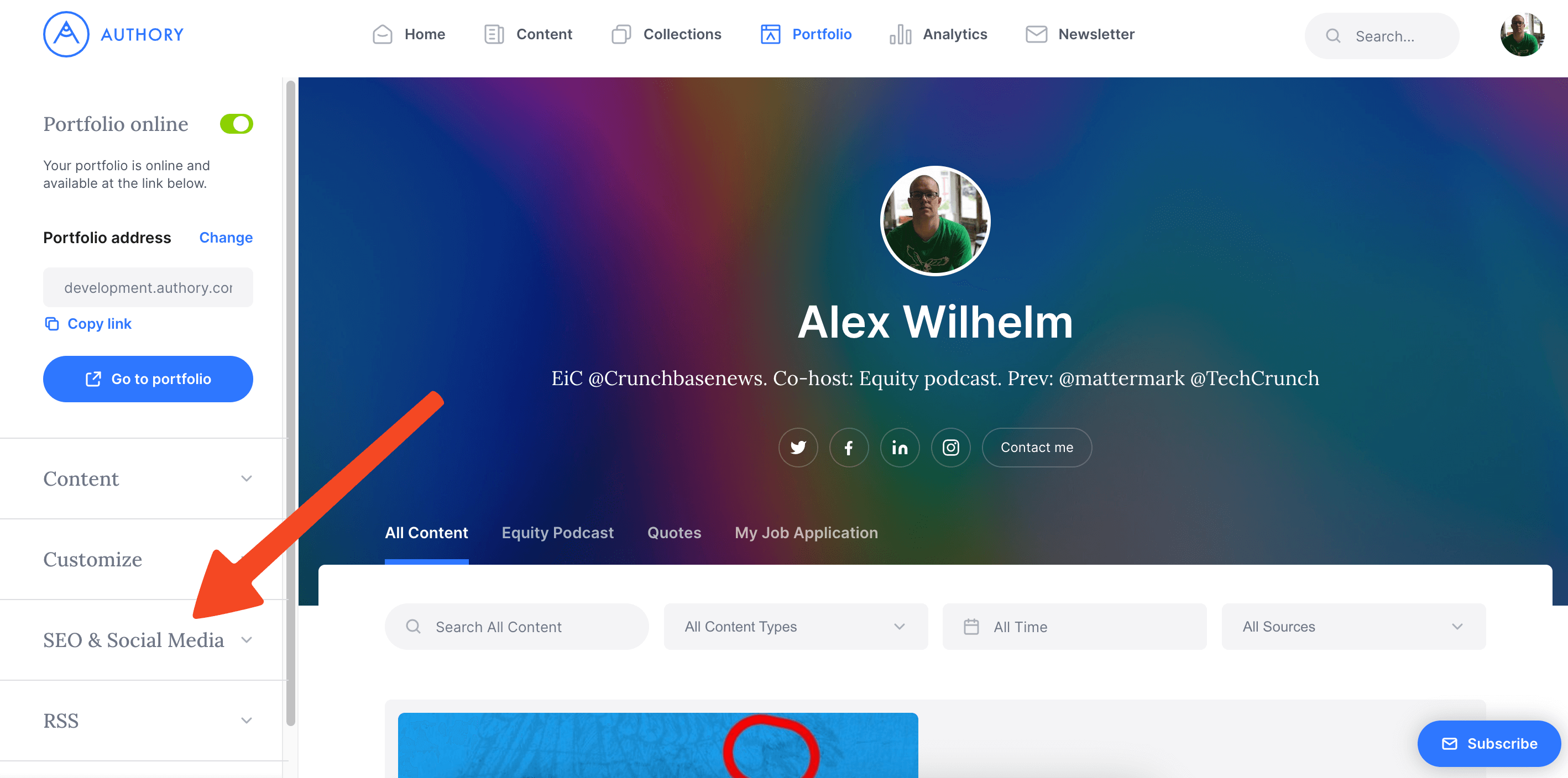 Click the "Edit preview" button.
By default, Authory will always display a combination of the thumbnail pictures of your three latest content pieces.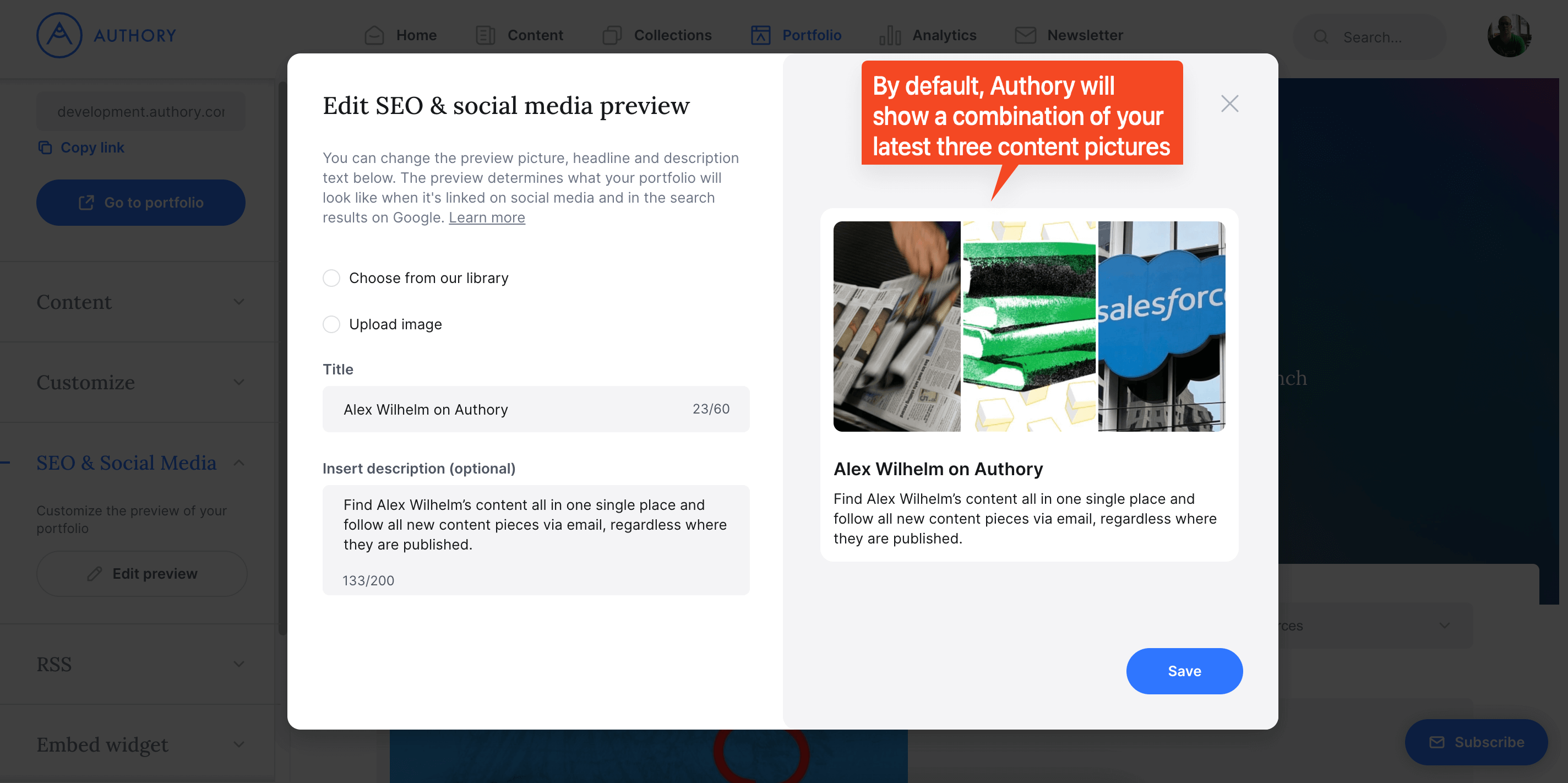 You can edit the title and description text on the left. The text you enter here will also be used by Google as a headline and preview text in their search results.