1. Create Share Link
You can create a share link for any content item in your account by going to the item details view, selecting "Share" in the sidebar and then enabling the "Share to web" toggle: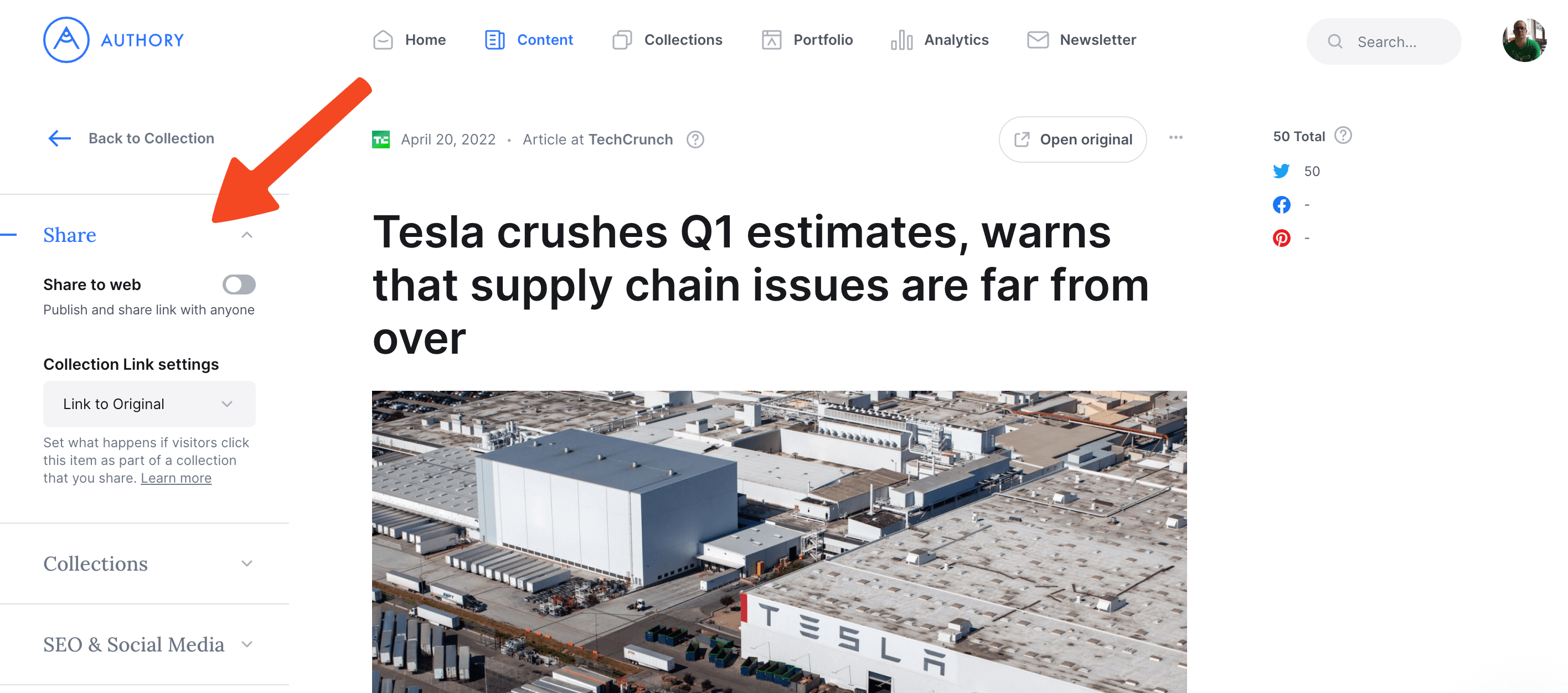 Copy the link displayed and share it with the world: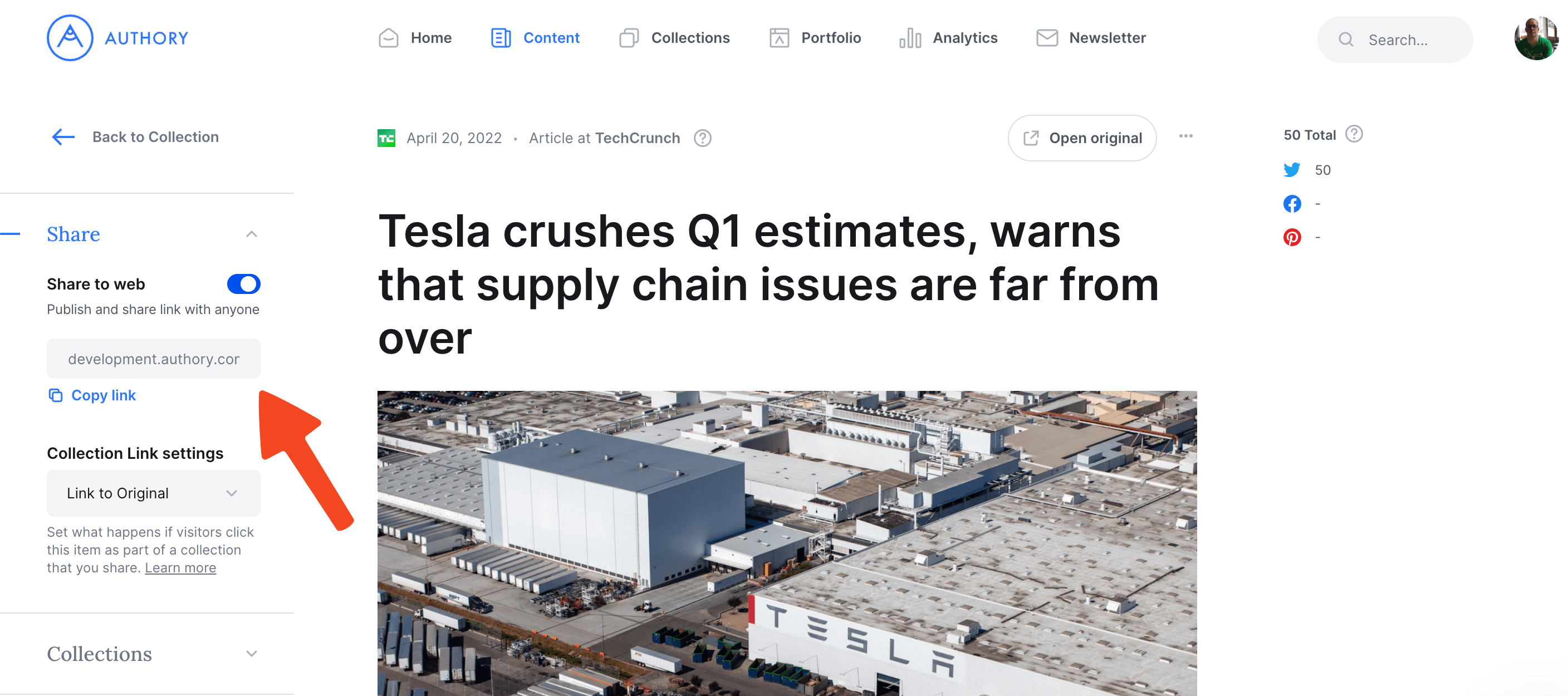 2. Collection link settings
Note: This section is only relevant if you share a content item as part of a collection, not if you share the content item via a share link directly.
If you add a content item to a collection that you share or display on your portfolio, you can decide what happens if visitors click the content preview: They'll either be forwarded to the original piece, or to the copy that's stored in your Authory account.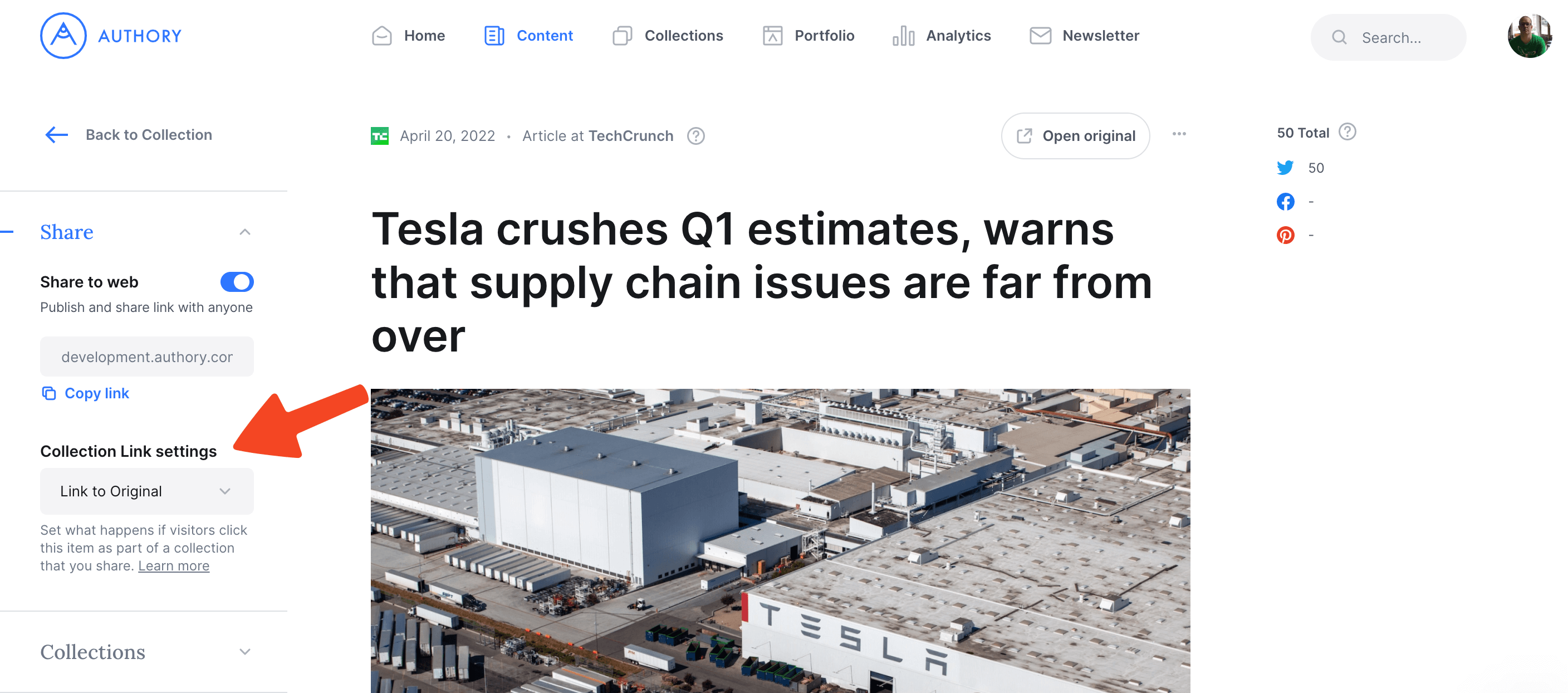 You can set these Collection Link settings per content item or for all content items from a specific source. Here is a more detailed guide.