With Authory you have all of your content in a single place, no matter where it's been published originally. And you can search and filter this treasure trove in no time.
1. Search
You can search your entire content archive from anywhere in your Authory account. The search bar is available in the top right corner on all pages: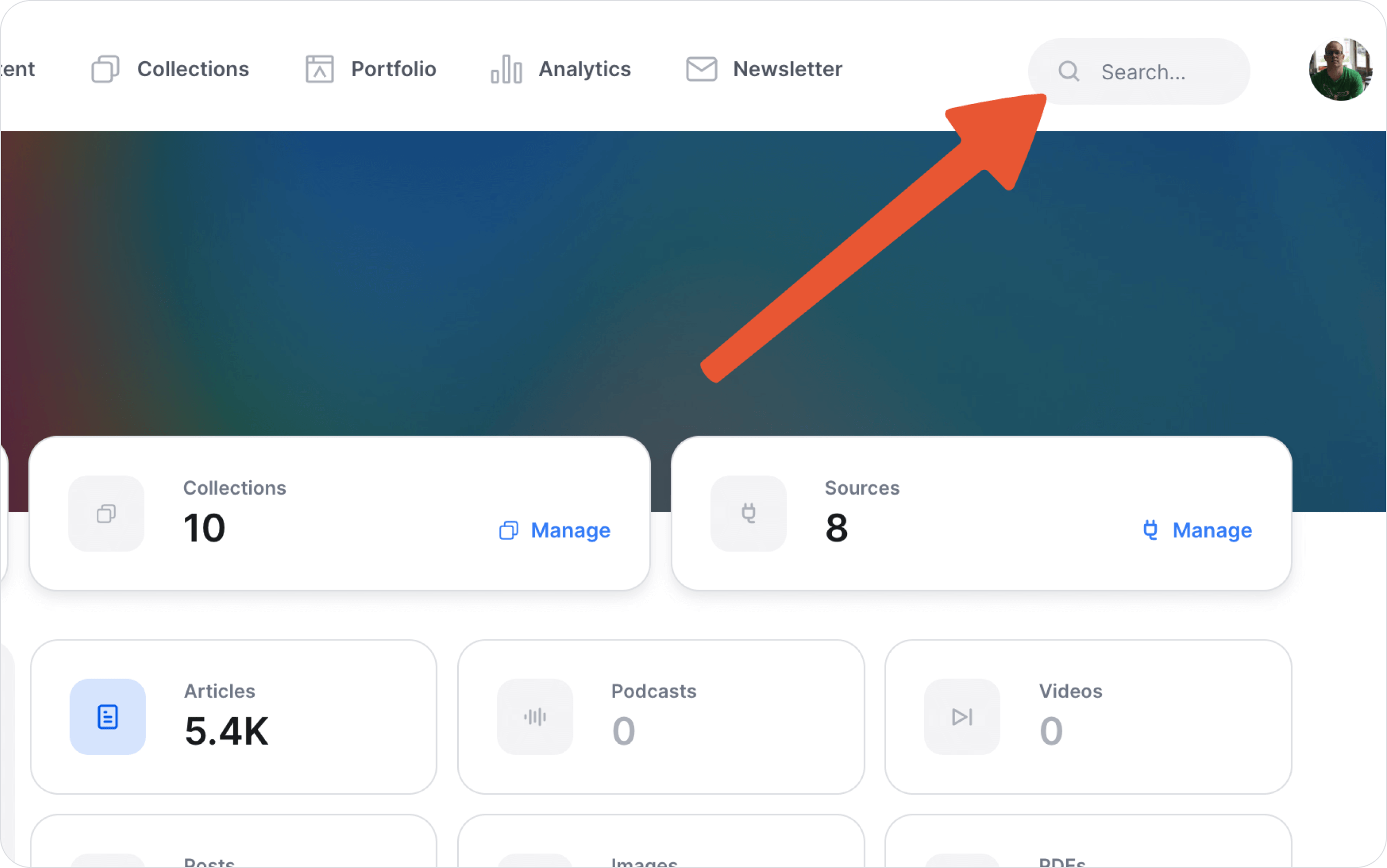 Once you've searched for a keyword you'll see the results in your Content section: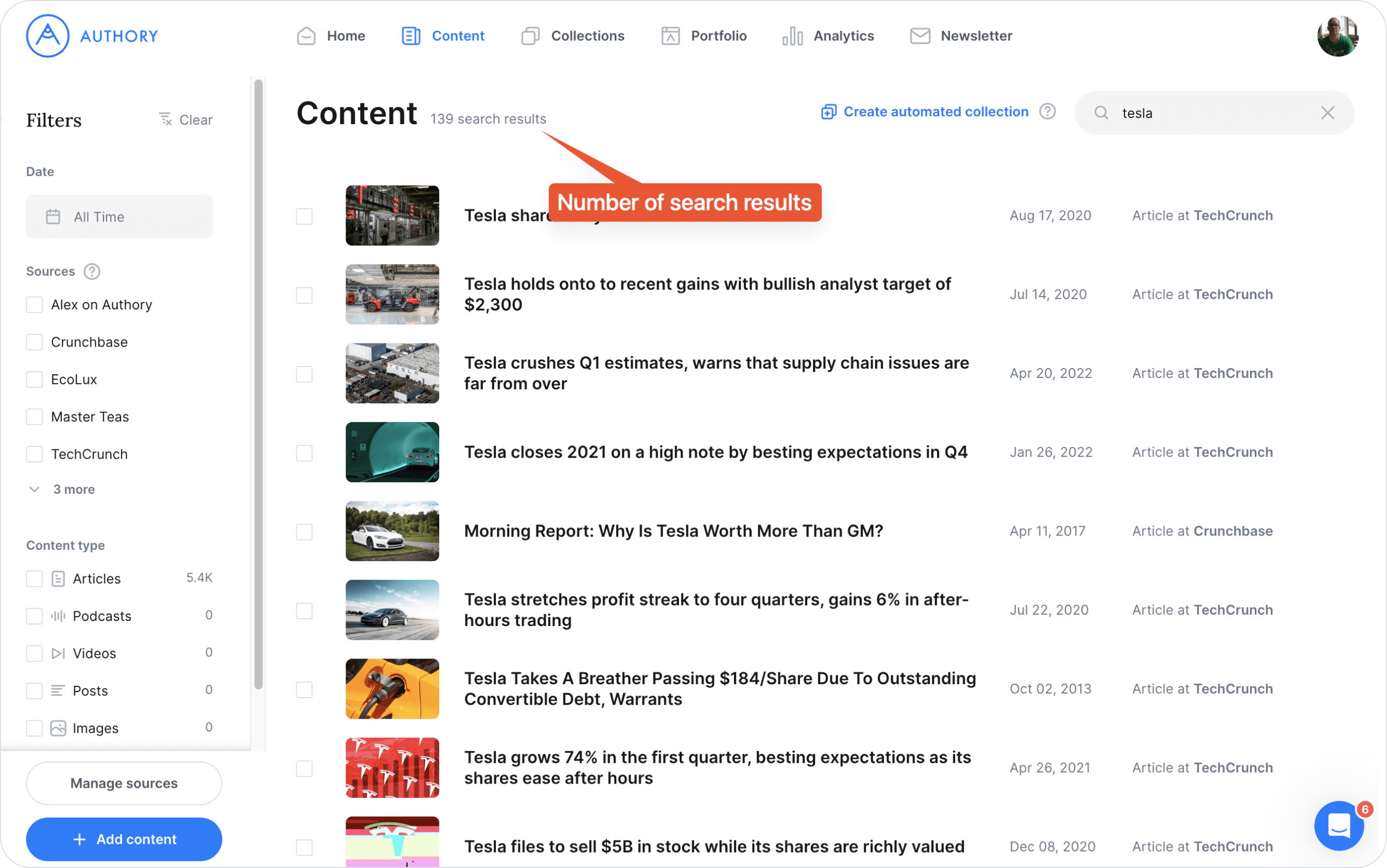 The default sorting is by relevance. We will add the option to sort by date soon.
2. Filters
Another way to browse through your content archive is by using the filters. You'll find them on the right side in your Content section: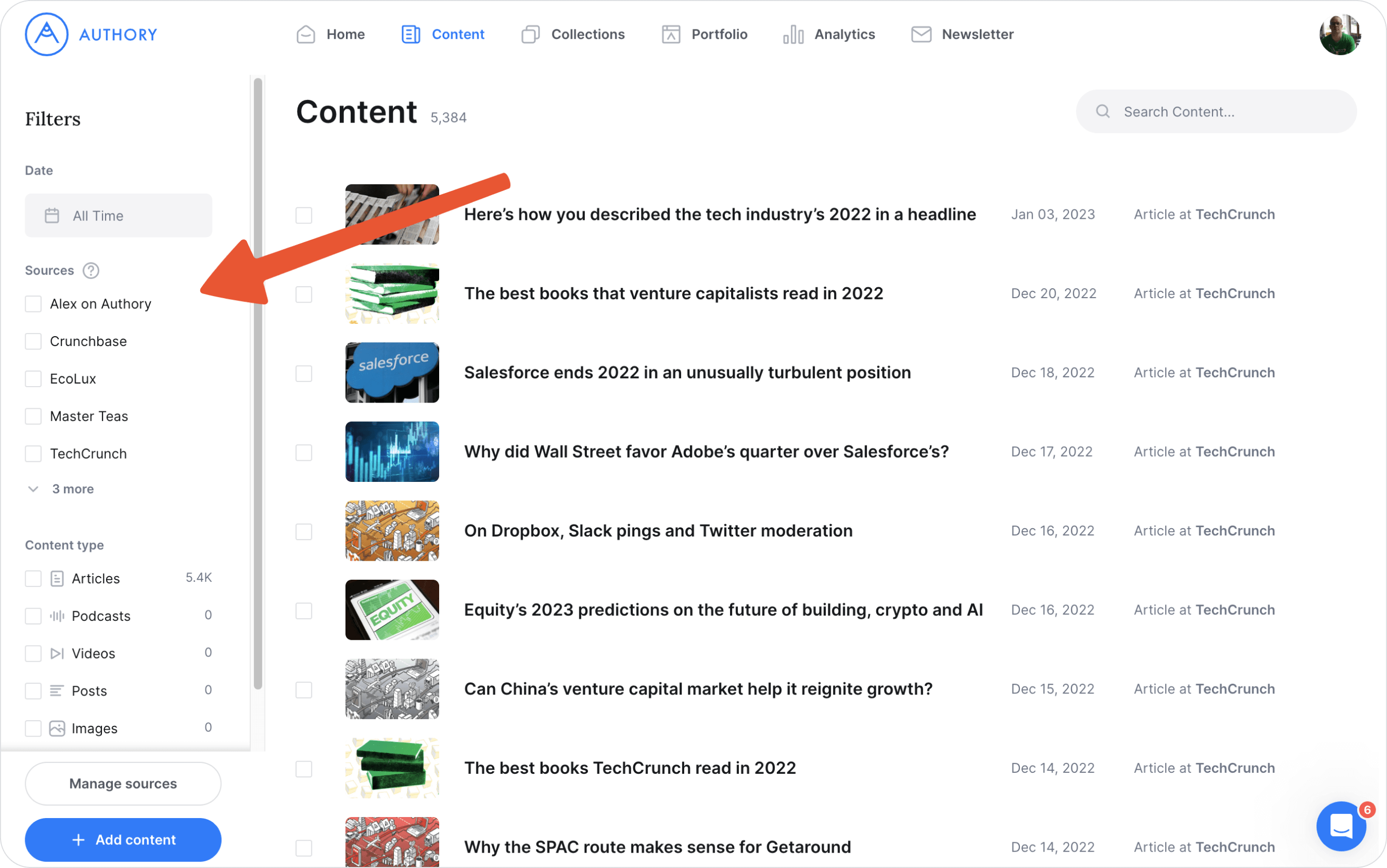 There are three different types of filters:
Date
Source
Content type
If you apply more than one filter then you'll only see the results that match both of the filters (e.g. if you filter for source "New York Times" and content type "Articles", then you'll see all Articles from the New York Times in your account). In other words, if you apply multiply filters then they'll be connected with an AND rule.
3. Combine search and filters
To find specific content even faster, you can filter your search results. Simply search for something and then apply the filters in the right sidebar: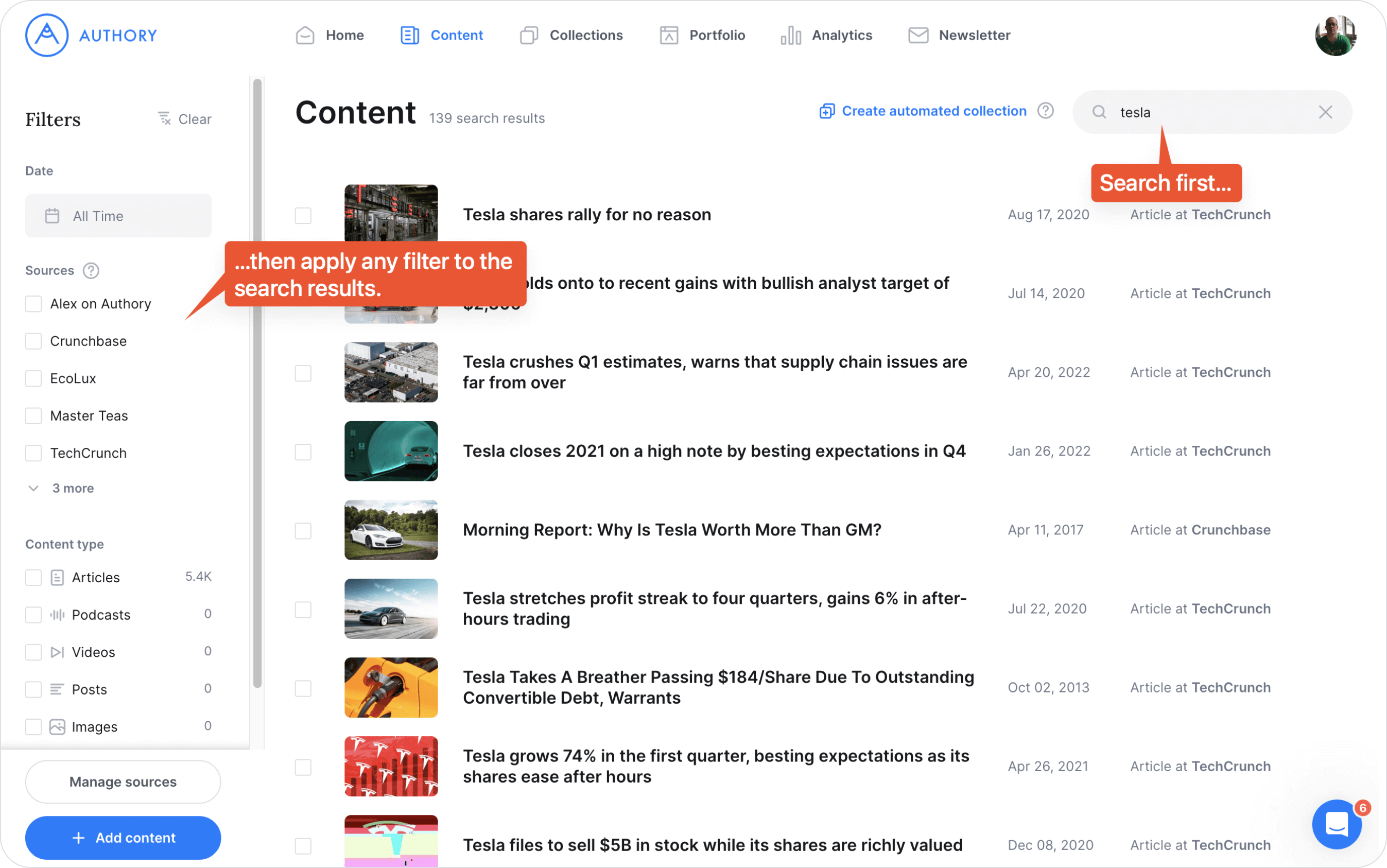 💡
You can create a collection that automatically contains all of the content items from your search result.
Learn more