You can delete any content item that's been imported into your Authory account. "Deleting" in this context means the item will not appear in your account anywhere anymore, neither in your Content section nor in any private or public collection, nor on your portfolio.
Deleting is a permanent action. Once deleted, a content item can't be restored. If you only want to remove content items from public view (e.g. your portfolio), please check the section below.
1. Deleting single content items
There are two ways to delete any article, video, podcast or social media post from your Authory account:
Via the Content section
In the content section you'll see an overview of all your content items. You can select one or more by selecting the check box in front of each item: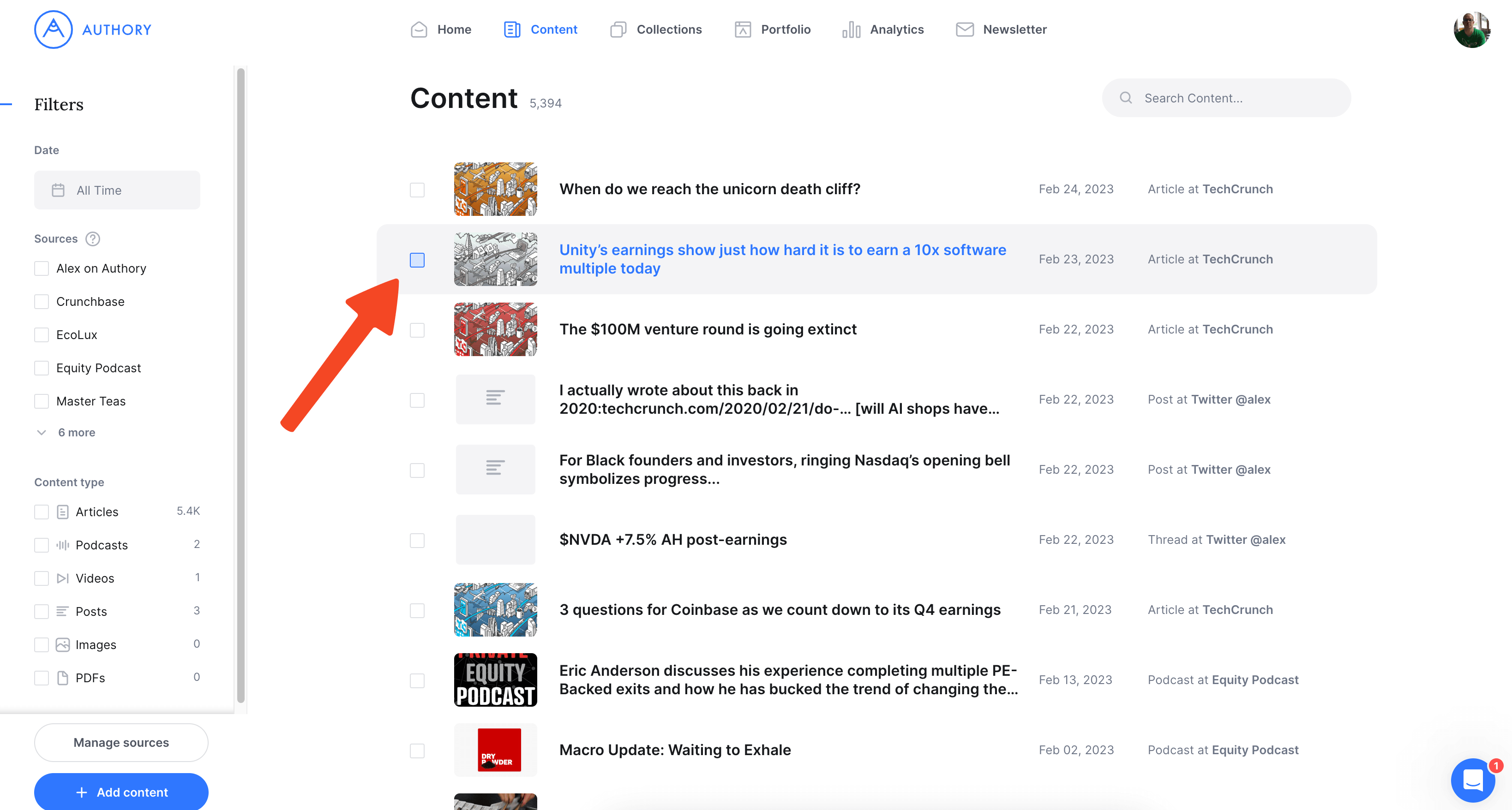 Once you've selected at least one content item, a toolbar will appear at the bottom of your screen. Click the link labeled "Delete" and then confirm in order to delete the item: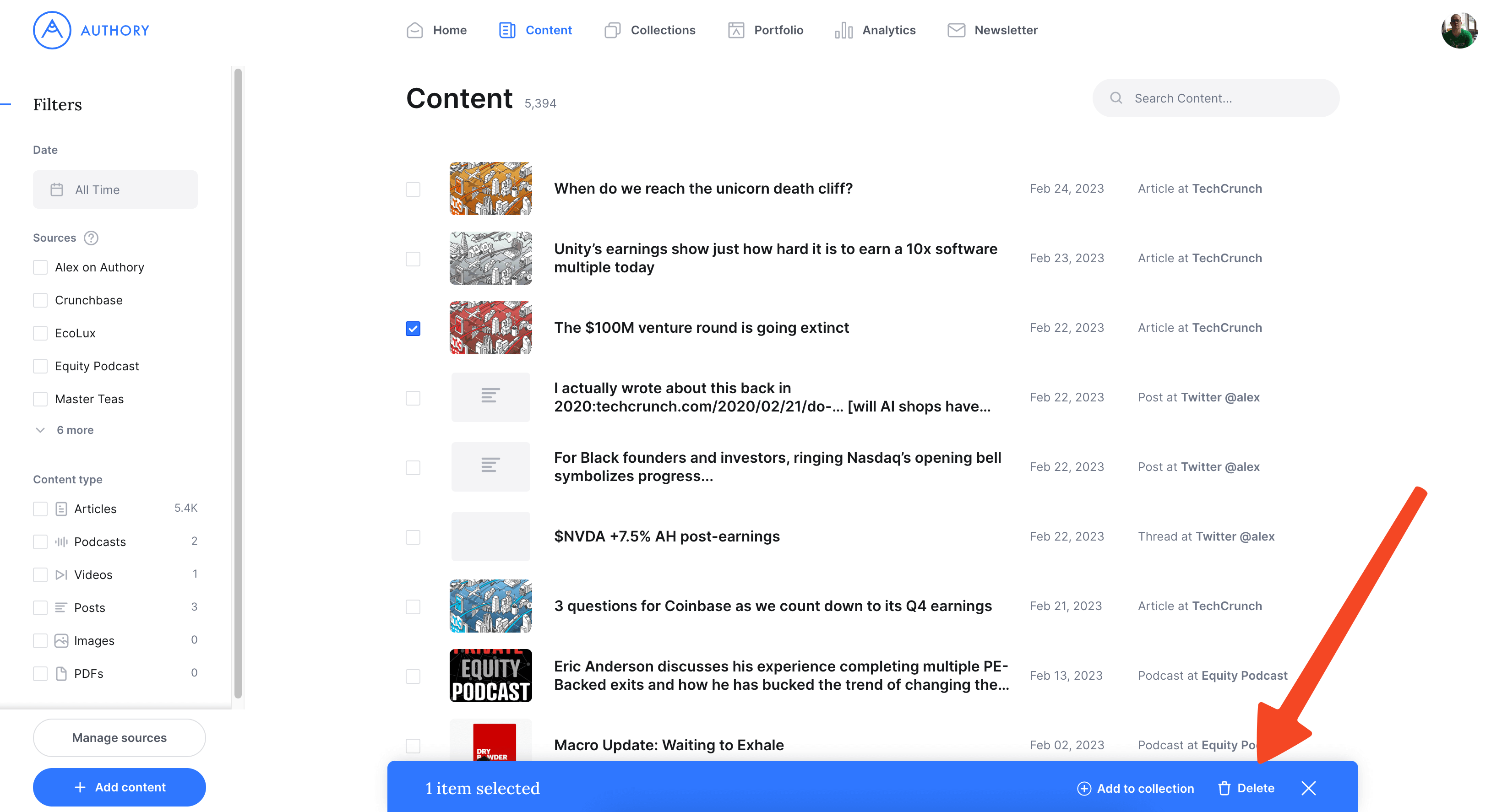 Via the content details
Alternatively, you can also delete a content item when you are on its details page. Click the icon to open the Settings menu.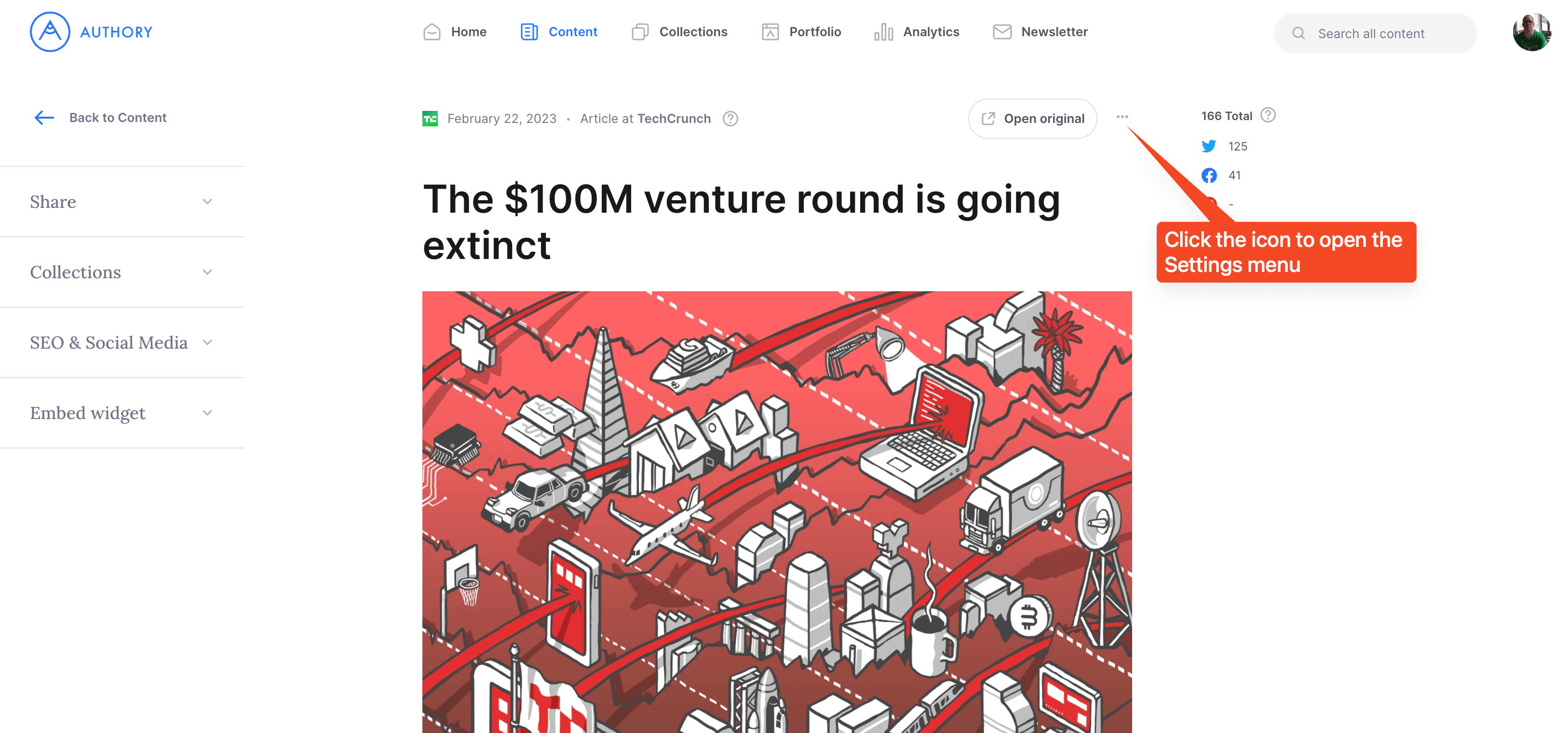 In the dropdown menu that opens, select "Delete" and confirm.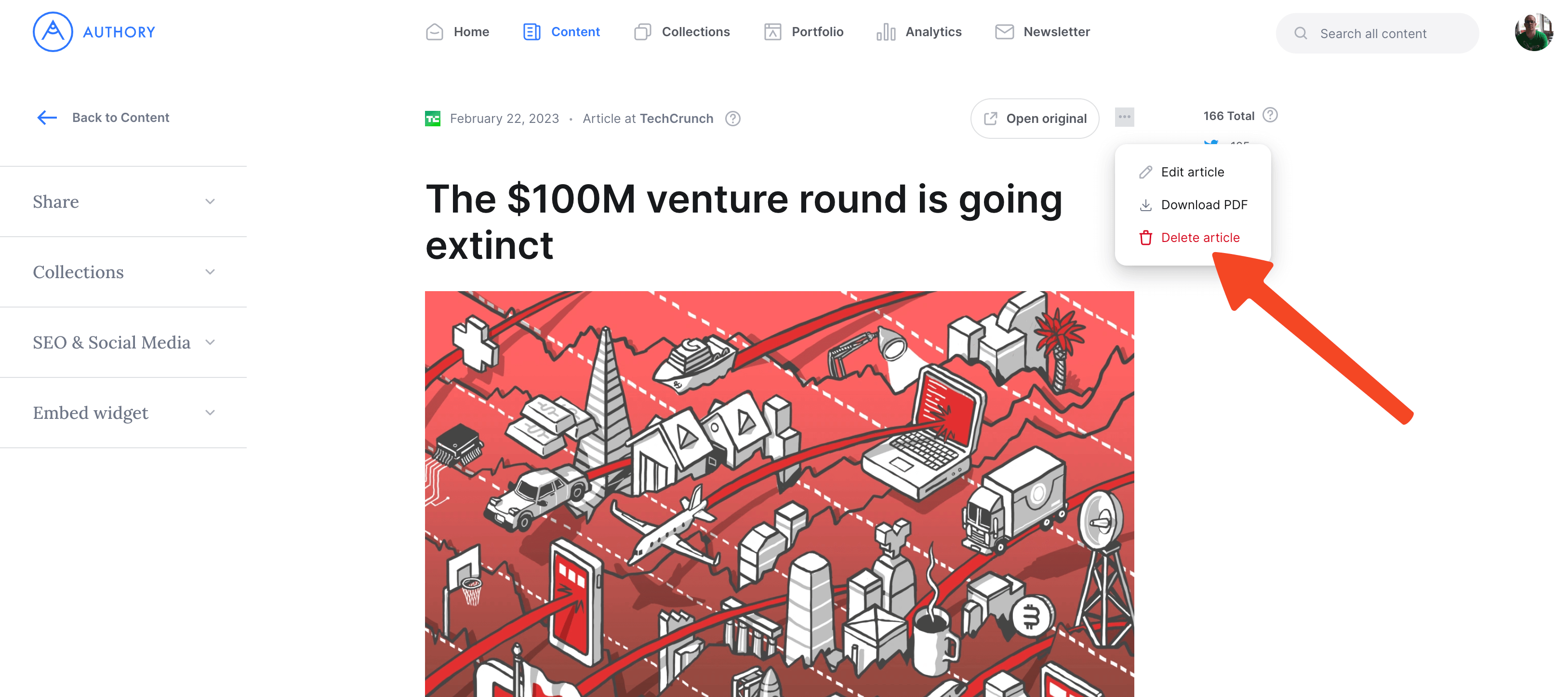 2. Deleting a source
You can also delete an entire source and with it all the content items that have been deleted from this source.
Go to your Source settings, click on any source and then select "Delete source":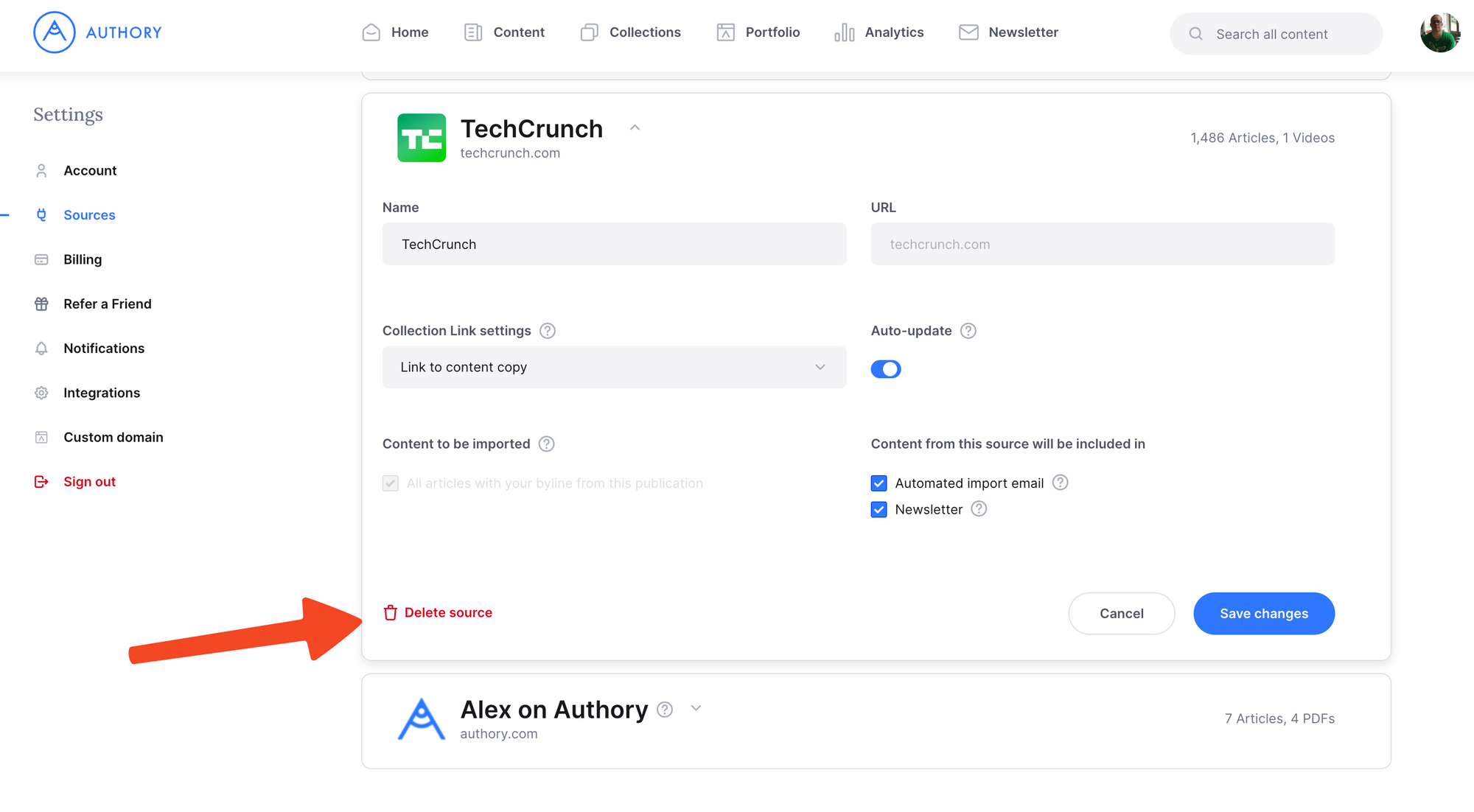 Please keep in mind that if you are deleting a source, ALL of the content that comes from this source will be deleted, too.
3. Removing single content items
In many cases, you may want to keep a copy of your content item for your personal archive, but you don't want to show it on your portfolio or in a collection that you share publicly. By removing a content item from your portfolio/collection, you don't delete it from your Authory account but take it out of the public portfolio/collection instead.
Remove a content item from your portfolio
Your portfolio consists of the content of one or more of the collections that you have connected to it. Therefore, in order to remove a content item from your portfolio, you need to remove it from the respective collection. Check the section below to see how that works.
Remove a content item from a collection
You can remove a content item from a collection either by going to the collection details or by going to the content details.
1. Via the collection details
Go to the respective collection and hover the content item that you want to delete with your mouse cursor. A little menu icon will appear in the bottom right corner of the content item: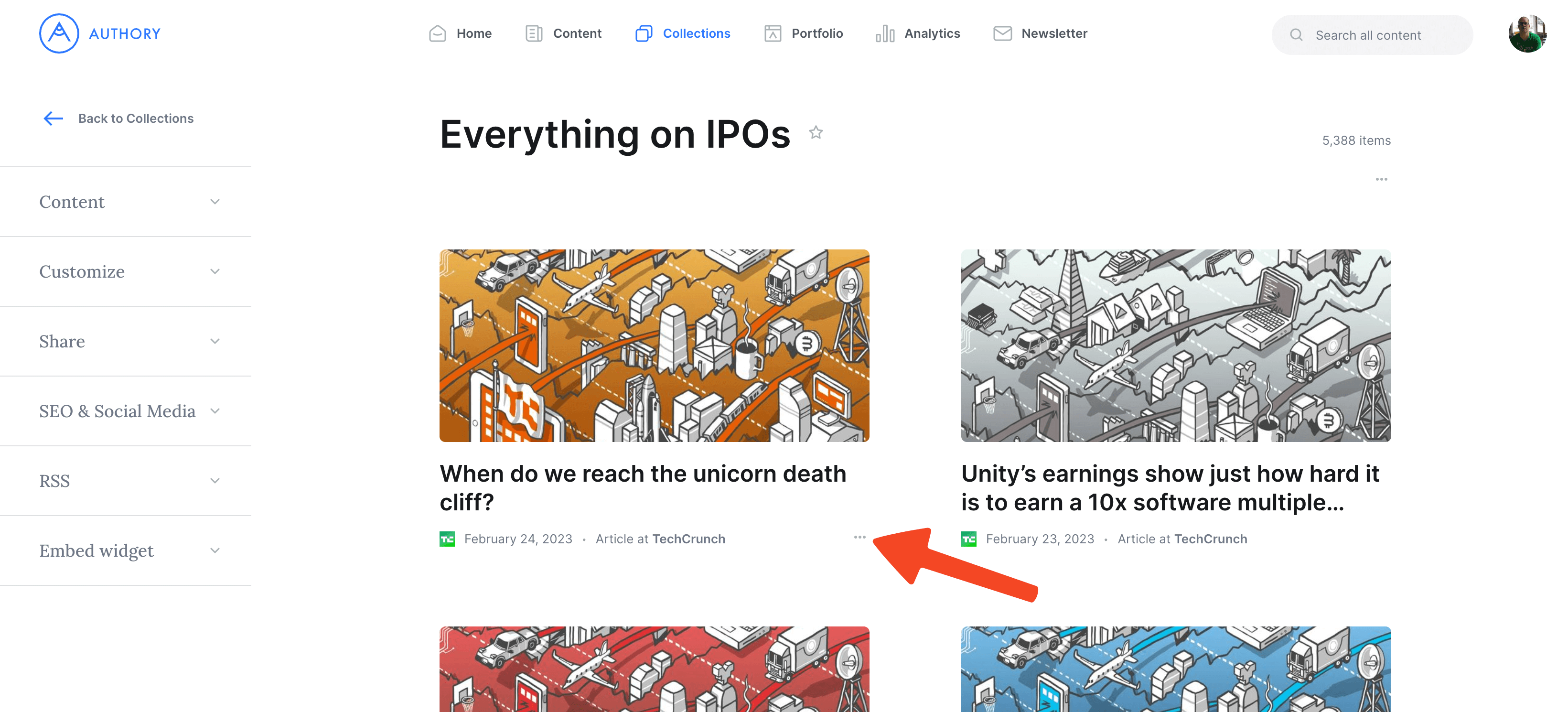 Click this Settings menu and select "Remove from collection":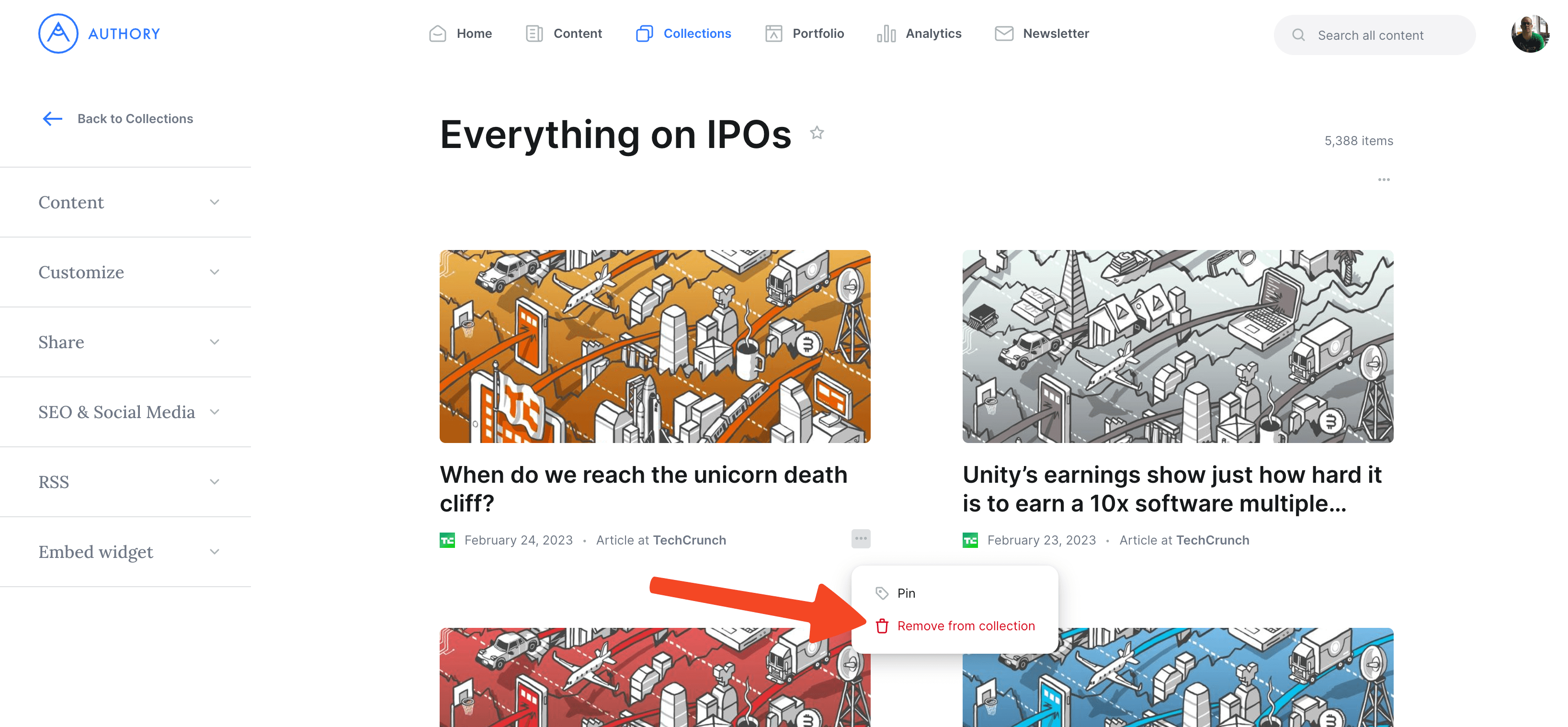 2. Via the content details
Go to the content details view and select the menu item "Collections" in the sidebar on the left: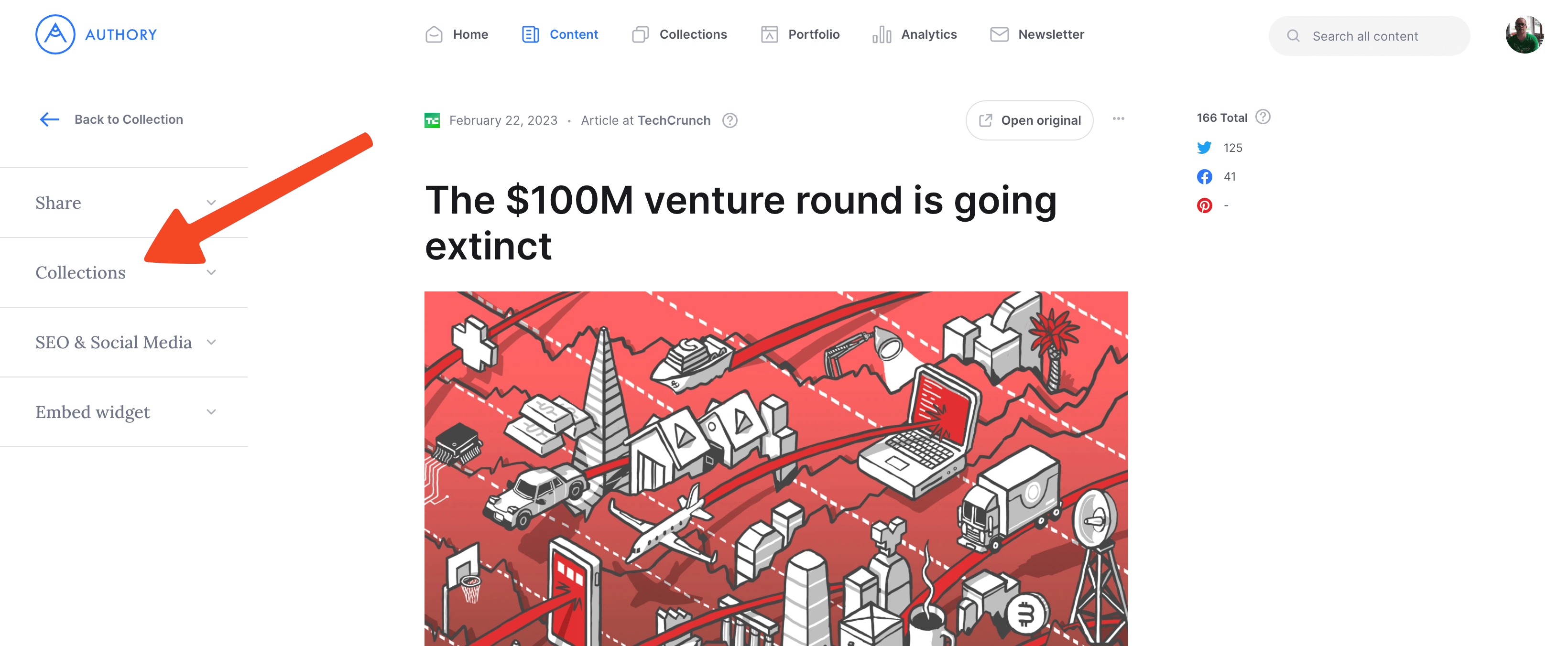 You'll see a list of collections that this content item is part of. Hover any collection name and a small "x" icon will appear next to its name. Click this icon to remove the item from the collection: