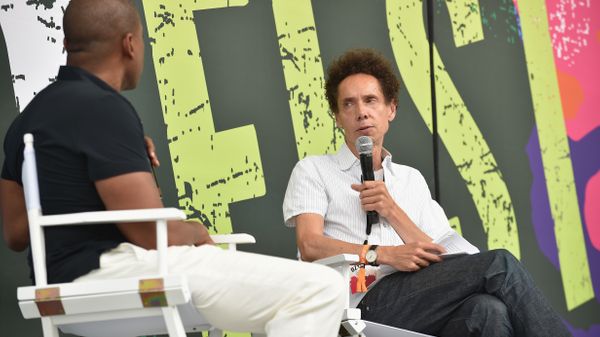 The disheveled best-selling author of The Tipping Point, Blink and David and Goliath took to the main stage of the second annual OZY Fest yesterday to do what he does best: spin a tale to get people thinking about how to effect social change.
Once upon a time, the English-born Canadian told the crowds, the shipping industry was not the global powerhouse it is today. For hundreds of years, until the 1940s, docks worked the same way: slowly and inefficiently. "You drove up or pulled up with a railcar, and someone unloaded it piece by piece," Gladwell explained, noting how longshoremen would take loads apart slowly, log them in registries and store them in warehouses. When a ship pulled into the harbor to transport the load overseas, dockworkers set about loading the same cargo, piece by piece, onto the vessel.
The process was so slow that "if you were shipping something from New York City to London in 1930, it would take as long to load up the ship in Newark and unload it in London as it would to travel across the entire Atlantic Ocean," Gladwell said. And the loading and unloading cost so much — as much as the shipping — that most sellers didn't even bother. "This," Gladwell explained, "was the most significant constraint on world trade out there."
Until, that is, Malcolm McLean came along. After driving a truck from his home in North Carolina to New Jersey in 1937, he became so frustrated by the long wait to unload goods he decided to find a solution. McLean's first idea — drive trucks onto the ships — wouldn't work (ships couldn't handle the weight). So he decided to detach trailers from the trucks and slide them onto the ships, going so far as to buy and retrofit a ship to test his theory. When, years later, he loaded a ship in Newark and flew to Houston to watch his ship pull into harbor, McLean started to cry. Why? Because he'd moved freight for 15 cents a ton — the old way had cost $5.54 a ton — and he realized he had forever changed world trade. Sure, he'd have to sell his idea to all the movers and shakers, but McLean had, Gladwell said, rethought "each stage along the process to bring along this transformation" — by simply but ingenuously reframing the problem.
Trouble is, the world isn't filled with Malcolm McLeans (or Gladwells), and we don't embrace the power of imagination in our day to day. With so many challenges facing us — from racism and public education needs to health care access — "I think we sometimes skip over the first and most important question: thinking long, hard and deeply about how to reframe the problem," Gladwell said. Before bringing leadership, resources and technology to bear on a problem, we first have to sort out exactly what it is we're trying to solve.
And the most pressing problem needing a rethink today? American health care, said Gladwell. The U.S. is the "only industrialized country that hasn't figured out what it wants to do with health care. We're still arguing [about it]." Why? Because there are too many frames to consider: Employers home in on costs, others focus on access, economists fixate on inefficiency, while doctors bemoan the lack of autonomy and big pharma says regulation is a drag on innovation.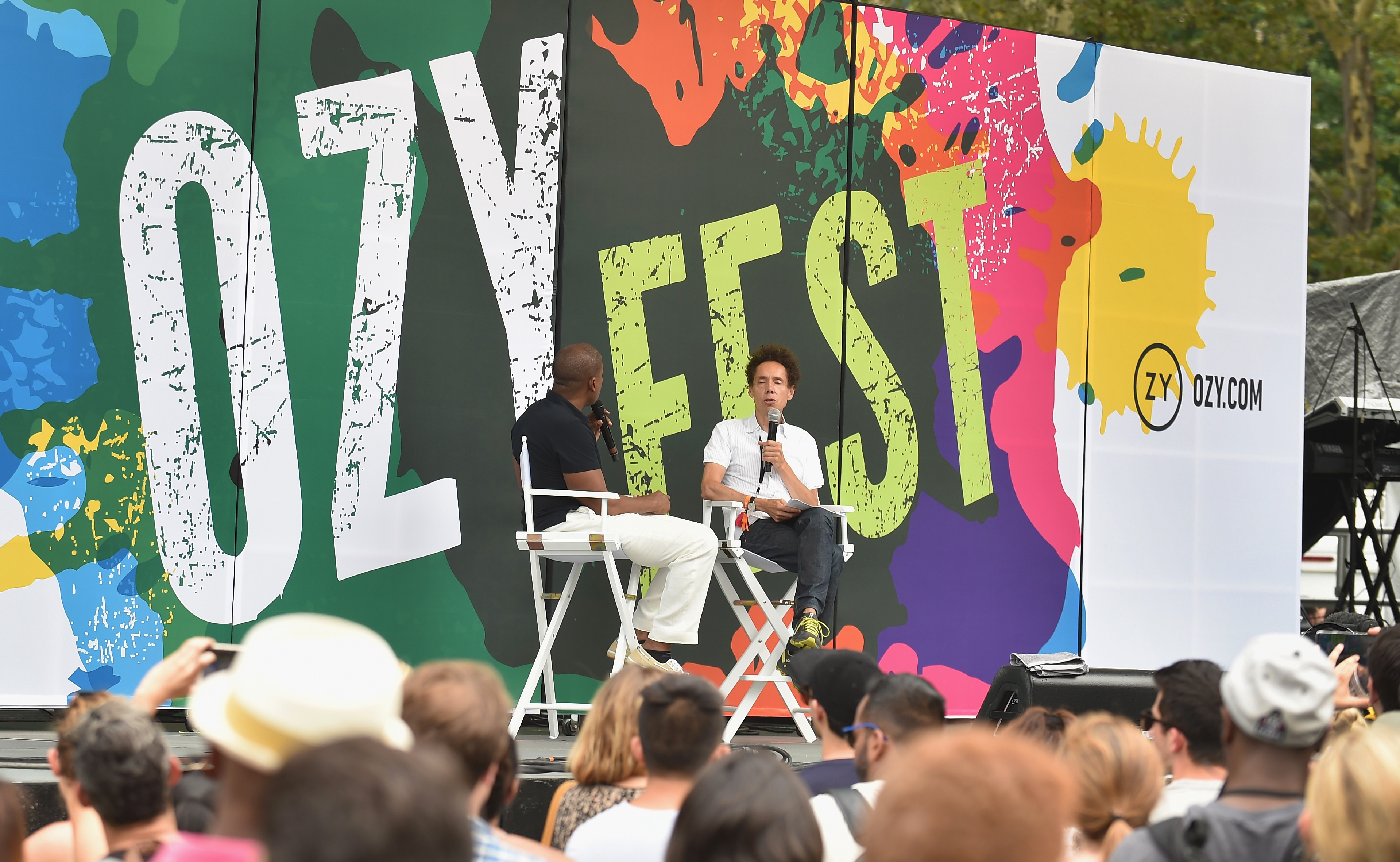 Canada, Gladwell pointed out, solved the problem 50 years ago by gathering all the interested parties to decide which frame mattered most. Our neighbors to the north determined the primary concern was universal access to health care, which was then prioritized over the other frames. "We were going to design a system where every Canadian had unfettered access and that meant we were going to make sacrifices on the other frames," Gladwell said. So if you want elective surgery? You wait. "We don't have the same kind of high-quality, instant-access care that you have," he added — nor do Canadian emergency rooms look like resorts staffed by concierges delivering coffee on demand. But access, eh? Yep, they've got that covered.
Just how the U.S. should approach its health care solution, Gladwell conceded he didn't know. "But until you figure out what you want, you can't fix it."
Despite America's political shake-up last year and the tremors causing cracks in Obamacare, Gladwell sees reason for hope. "We're living the worst-case scenario," he said backstage. But barring a war launched against Iran and North Korea simultaneously, Gladwell remains optimistic. "American politics, historically, are about backlash," he said. "For everything you get, you take two steps forward and then you take a whole bunch of steps back." Case in point? Women's rights and gay marriage. After initial progress for each, there were major setbacks that lasted for years before activists eventually realized even greater success. Waiting it out was the key.
After Obama, Gladwell said, we saw another backlash. People were saying, " 'All right, we've had a dignified, diligent man of color in the White House for eight years. Enough! Let's get the crudest, most absurd, rich white guy we can find.' " Here too, Gladwell said, the key is to wait it out. But not to worry — "Trump is the white guy's Hail Mary," he told a roaring crowd.
So, in the time we have to wait it out, perhaps we should get down to the business of reframing the problem before us. Millions of Americans are depending on it.