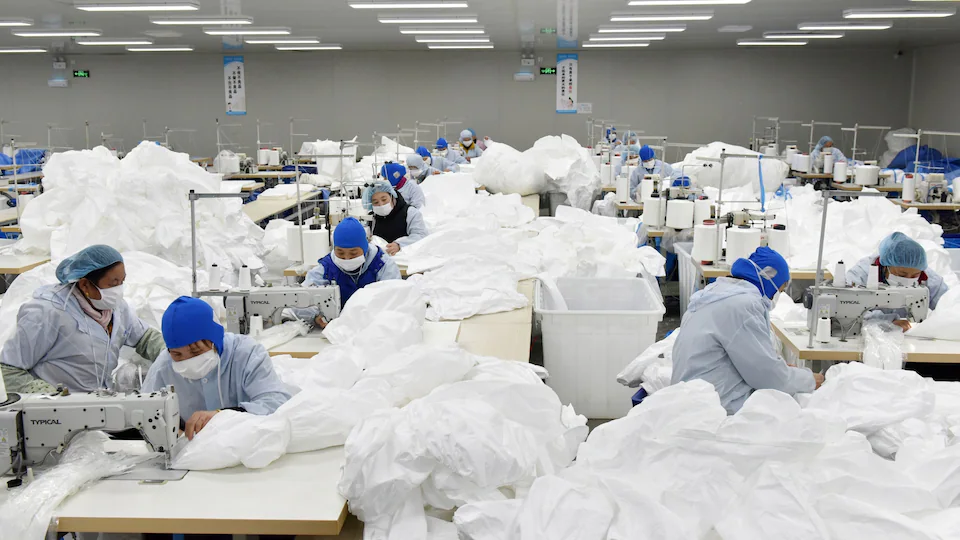 BEIJING — A top U.S. health official said Tuesday that he offered to send a team from the U.S. Centers for Disease Control and Prevention to China to help with the coronavirus outbreak. Health and Human Services Secretary Alex Azar did not describe the Chinese health minister's response but said he hopes that Beijing will accept the offer.
The World Health Organization said Tuesday that China had agreed to allow global health experts into the country. Chinese leader Xi Jinping said Tuesday that his country is being "open, transparent, responsible" in its handling of the coronavirus outbreak, as the number of cases continues to increase. Here's what we know:
● The death toll has risen to 132 in China, with more than 5,974 confirmed cases of infection as of Wednesday morning local time — a day-over-day increase of more than 1,000. Other countries in the region also are reporting more people infected — nearly all of them tourists from China.
● Germany reported three new cases late Tuesday, and said they are all connected to the country's first patient, a 33-year-old man who was most likely infected by a Chinese business visitor from Shanghai who he met at a company workshop.
● Hong Kong announced dramatic measures to stem the flow of mainland Chinese into the territory, closing two railways, ferries and cross-border tour buses. Flights to mainland China will be slashed by half, and individual visas to Chinese will no longer be issued, starting Thursday. United Airlines suspended some flights from the United States to China after demand dropped.
● Several countries, including France, South Korea, Canada, Britain and the United States, are putting together plans to evacuate their citizens from the outbreak epicenter in Wuhan.
● Thailand has confirmed six more cases, bringing its total to 14 amid calls by many Asian populations to close the borders to Chinese visitors. Infections have been confirmed in France, South Korea, Japan, Nepal, Cambodia, Singapore, Vietnam, Taiwan, Canada and Sri Lanka. We're mapping the spread here.
Australia to evacuate some citizens from Wuhan and quarantine them on a remote island
Responding to the deadly coronavirus outbreak, Australia said it would evacuate some of its nationals from Wuhan and hold them in quarantine on a remote island where the country has operated an immigration detention center.
Prime Minister Scott Morrison announced the details Wednesday, adding that Australia had been working with the Chinese government to evacuate "isolated and vulnerable" Australians trapped in Hubei province, the epicenter of the health crisis.
The evacuees would be transferred to Christmas Island, an Australian territory hundreds of miles from the mainland in the Indian Ocean, where Australia has operated a controversial detention facility for asylum seekers.
Advertisement
Can the coronavirus be contained? Unknowns complicate U.S. response.
China has ordered an unprecedented quarantine of more than 50 million people. It has closed schools and shut down live animal markets. Airports across the globe are screening passengers coming from the world's most populous country.
But three weeks after the new coronavirus emerged as a health crisis, experts can't yet say whether these efforts will succeed at containing an infection that now threatens at least 15 countries.
Some early signs are discouraging: Six countries, including China, have confirmed human-to-human transmission of the infection. Those include four cases in Germany connected to a single person — a worrisome sign for containment of the disease. Cases in China continue to multiply, and 5 million residents of Wuhan, where the virus originated, have left the city, some of them surely carrying the disease.
But so far, the mortality rate is less than the rate of other severe respiratory coronaviruses. In China, where 5,974 people are infected, 132 have died through Tuesday. That is a high rate, but far less than the fatality rate of SARS and MERS. And countries like the United States that quickly began screening travelers, isolating sick people and tracing their contacts have just a handful of cases. There have been no fatalities outside China.
Public health officials said Tuesday that they are grappling with a long list of unknowns that will determine how successful they are in limiting the toll of the widening outbreak. Those questions include how lethal the virus may be, how contagious it is, whether it is transmitted by people who are infected but show no symptoms, and whether it can be largely contained in its country of origin.
Advertisement
Two college basketball games postponed after Miami (Ohio) students tested for coronavirus
WASHINGTON — Officials at Miami University in Oxford, Ohio, have called off two college basketball games after administrators announced two students who had recently traveled to China were being tested for coronavirus.
One of the students visited the campus health center on Monday and exhibited flulike symptoms, prompting staff to test him and his travel companion, a university statement said. The two students are now isolated in their off-campus residences while they await their test results from the CDC.
The statement was vague and did not mention why the games were being rescheduled, saying only that Miami's opponents had asked for the change. But Central Michigan's athletic director, Michael Alford, confirmed it was a coronavirus-related precaution.
"The health and safety of our student-athletes is always a top priority and, out of abundance of caution, it was decided to cancel tonight's men's basketball game," Alford said in a statement. "I appreciate the diligence that the staff at Miami have shown and this serves as a reminder of how serious these issues are."
One of the students tested was an international student, the school statement said. The university, a public institution in southwest Ohio, has about 25,000 students enrolled at four campuses. More than 80 percent of its 3,000 international students are from China.
Spring semester classes began on Monday, after a month-and-a-half-long break and winter term when many students traveled abroad. As news of the outbreak spread, the university contacted students to ask about their travels, Jayne Brownell, the vice president for student life, said at a Tuesday news conference.
"We are following all of those CDC and Department of Health guidelines," Brownell said. "We are in touch multiple times a day."
Advertisement
White House warns airlines a ban of all China-U.S. flights is possible amid growing concerns with outbreak
The State Department has issued a Level 4 advisory for Wuhan, meaning "no American should travel to Wuhan while this virus continues to have impact," Vice President Pence said Monday. Later Monday, the State Department issued a Level 3 travel advisory for all of China, urging Americans to reconsider or postpone travel to any part of the country.
Public health officials continue to say the coronavirus poses a low risk to the American public, but say the enhanced screenings at airports are part of "proactive preparedness precautions."
Advertisement
Charter plane with more than 200 evacuated Japanese citizens lands in Tokyo
TOKYO — A charter plane carrying 206 Japanese from the Chinese city of Wuhan arrived at Tokyo's Haneda Airport on Wednesday morning, as the evacuation of foreign nationals from the coronavirus-hit city gets underway.
"It's really hard to understand why they do not isolate the returnees for two weeks," one person commented. "If some are already coughing and feverish, are not the other 200 plus people who are with them subject to infection? Are they allow to go home without isolation? What about their family members? What about their school or workplace?"
Officials say more than 650 Japanese citizens have asked to be evacuated from the central province of Hubei, and other flights will be laid on as soon as possible.
Advertisement
Number of confirmed cases in China rises by more than 1,000 overnight
WASHINGTON — The death toll in China continues to rise, as health agencies reported 26 more fatalities on Wednesday morning local time. As of about 6:30 a.m. in Beijing, coronavirus had killed 132 people — all but six of whom were from Hubei province, where the outbreak began, according to a tally from national and local health commissions.
The number of confirmed cases also rose dramatically, by more than 1,000, to 5,974, according to the Chinese health agencies, which also reported that 103 people have been successfully treated for the disease.
Advertisement
Apple CEO says company expects coronavirus to disrupt its supply
SAN FRANCISCO — Apple chief executive Tim Cook addressed the coronavirus in a conference call Tuesday with analysts, saying the company limited employee travel to "business critical" areas in China last week and is monitoring the situation closely. Cook said Apple does have some suppliers in the Wuhan area, the disease epicenter that is under quarantine, but he said the company has alternative options that are based elsewhere.
Still, Apple expects some disruption to its supply because of the virus, the effects of which have been felt across the country. Factories that make Apple products and components were set to reopen at the end of the month, following the Lunar New Year celebrations, but that date has been delayed until Feb. 10, Cook said on the call.
Apple is also seeing a disruption in retail sales in China because of the virus, Cook said. While Wuhan only contributes a small portion of sales to Apple's overall China business, and Apple has closed only one store, a number of stores outside Wuhan that sell Apple products have also closed. Many of the stores that haven't closed have reduced their operating hours. Apple has begun deep-cleaning its stores and conducting temperature checks of employees, he said, which is one way of determining whether someone may have contracted the virus.
Amid the uncertainty, the company gave investors a wider range for revenue guidance next quarter, in anticipation of a possible disruption in its China sales.
Advertisement
Sen. Warren releases plan for containing infectious diseases as coronavirus spreads
The plan, unveiled Tuesday, offers a brief history of deadly global outbreaks and takes shots at President Trump, whom Warren hopes to face in the November 2020 election and whose policies she says could make it more difficult for the world to deal with coronavirus and other diseases.
"The world is watching closely to determine if this will be designated as our next global Public Health Emergency," Warren said, referring to coronavirus in a statement outlining her plan. "Instead of building capacity to combat these problems, Donald Trump has deprioritized global health security and risked putting us on our heels in a crisis."
Warren, along with former vice president Joe Biden, has criticized Trump's disbanding of the White House's global health security team and the abrupt departure of the top U.S. official in charge of the country's response in the event of a deadly pandemic.
If she were elected president, Warren said she would increase funding to the agencies charged with responding to outbreaks and increase funding for international fights against HIV, tuberculosis and malaria. She said she would also push the CDC to develop vaccines for infectious diseases, such as a universal flu vaccine.
Advertisement
German officials confirm three new coronavirus cases
The three new cases are connected to Germany's first patient, a 33-year-old male, who was confirmed to have the virus Monday and is in a "medically good state," according to regional health officials. Authorities did not immediately provide details on the three other infected individuals. All of them work for the same company, an automotive supplier in Bavaria.
The initial patient was most likely infected there Jan. 21 by a Chinese business visitor from Shanghai, who had entered Germany on Jan. 19 and did not display symptoms caused by the virus during her stay in southern Germany, according to preliminary details provided by German officials. She and the 33-year-old met at a workshop at the company.
WHO says China will allow global health experts into country
In China, still more risk of dying from flu than the coronavirus, expert says
Robot delivers food to people in quarantine in China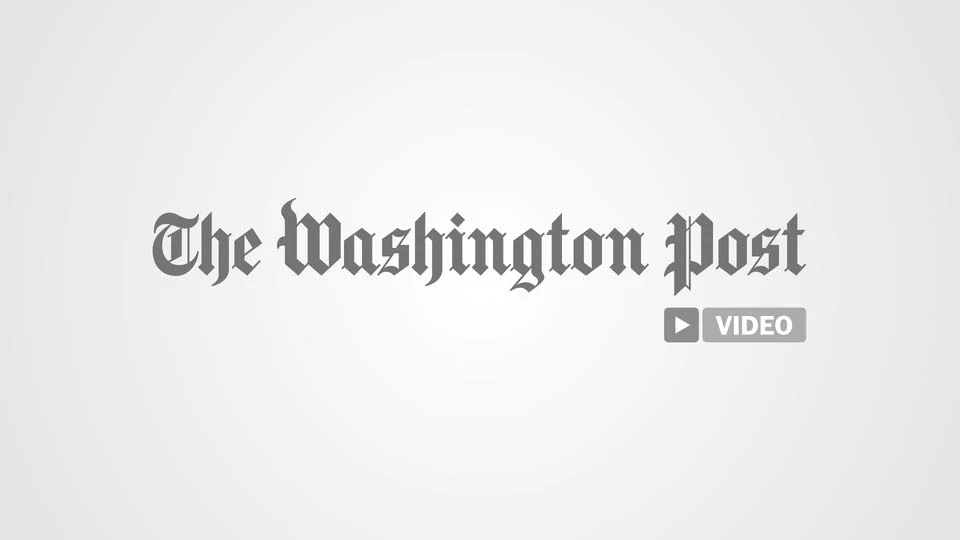 Little Peanut moved along the carpeted hallway with ease, pausing when a man in slippers and a face mask opened his door to retrieve his meal. As the robot moved ahead, another door opened, and another man reached for his meal. The robot continued down the hall, and two more men popped out of doors opposite one another, each retrieving their meals as well.
Canada confirms third case of coronavirus
The man, who is in his 40s, travels regularly to China for business and was in Wuhan during his most recent trip, said Bonnie Henry, the provincial health officer. He began experiencing symptoms of the virus more than 24 hours after his arrival in Vancouver last week and contacted his primary health-care provider. He is being kept in isolation at home, where he is "doing well," she added, and does not require hospitalization.
Wall Street bounces back after coronavirus-fueled sell-off
The U.S. economy could be cushioned from any major damage, analysts say, especially if the 2002-2003 SARS outbreak is any indication. The spread of Severe Acute Respiratory Syndrome, which killed nearly 800 people and infected more than 8,000 others, temporarily stifled growth in China.
Vaccines: Tracker by state | Booster shots | Guidance for vaccinated people | Kids | How long does immunity last? | County-level vaccine data
What you need to know: Masks FAQ | Delta variant | Other variants | Symptoms guide | Follow all of our coverage and sign up for our free newsletter