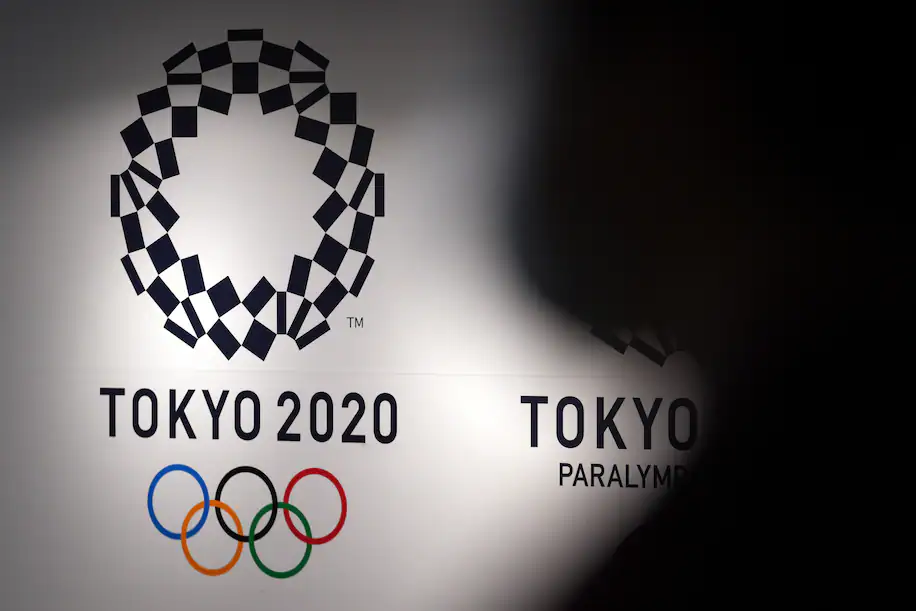 TOKYO — Olympic athletes and officials breaking strict coronavirus rules could face a range of punishments ranging from warnings to disqualification, organizers of the Tokyo Summer Games said Tuesday.
The International Olympic and Paralympic Committees and the Tokyo 2020 organizing committee unveiled an updated "playbook" Tuesday, setting out detailed rules for coronavirus testing and behaviors designed to reduce the risk of an outbreak and deliver a "safe and secure" Olympics.
Athletes arriving from abroad will have to be tested twice within 96 hours before departure and be tested again on arrival. They will have to wear masks outside competition, avoid handshakes, maintain physical distance and limit social interaction, and use only dedicated Olympics transport. They have to submit detailed activity plans in advance and will be tested again, every day.
Anyone caught breaking the rules — for example, refusing to take a coronavirus test or just not wearing a mask — will have to appear before a disciplinary commission.
Advertisement
"I am certain that an incredible majority will be respecting the rules, for very good reason — everybody understands the importance for them as participants, but also for the Japanese people," Olympic Games Executive Director Christophe Dubi said.
He said organizers were setting out a range of possible penalties to give an "overall impression" of what could happen if rules are broken.
"And it is also to reinforce the message, which is that the playbooks are there to be followed — no transgression," he said. "We will not speculate about which case would lead to what sanction. This is the role of the [disciplinary] commission and hopefully at Games time, it has very, very little work."
Toshiro Muto, the CEO of the organizing committee, threatened last week that "deportation proceedings" could be followed for anyone breaking the rules.
Advertisement
Dubi said close to 80 percent of athletes and delegation members coming from abroad will have been vaccinated, with between 70 and 80 percent of members of the media coming from abroad also inoculated. All members of the delegation from India, where the delta variant of the virus has caused chaos, will be vaccinated, as well as all 66 journalists.
The IOC is supplying 80,000 vaccine doses for Japan to administer to athletes, match officials, domestic media and some volunteers — at least those who come into direct contact with athletes.
A poll by public broadcaster NHK issued Monday found 31 percent of respondents wanted the Olympics to be canceled, 29 percent said they should go ahead with no spectators, 32 percent said they should take place with limited spectators and 3 percent said they should be held as normal. Postponement was not given as an option.
Advertisement
Japan's vaccine minister, Taro Kono, said Tuesday that some 15 million shots have been delivered, equivalent to one dose for 12 percent of the population. Kono said Japan was now delivering around 800,000 doses per day and said he expected to soon reach one million per day.
He aims to vaccinate the elderly by the end of July, but most people under 65 will not be covered by the time the Olympics start July 23.
Some of Japan's leading doctors have called for the Games to be canceled, while even the government's own scientific advisers have spoken out about the need for a proper assessment of the risks involved.
The playbook also sets out a system of coronavirus tests designed to prevent athletes from being excluded from events because of misleading test results — so-called "false positives" — or inconclusive test results. Athletes will undergo simple quantitative saliva antigen tests, usually at 9 a.m. or 6 p.m., depending on when they are due to compete.
Advertisement
If needed, the same saliva sample can be tested again with a more reliable saliva PCR test, with results of that test delivered within 12 hours.
A further nasopharyngeal test then could be ordered, with results due within three hours. The idea, officials explained, is to give athletes a chance to be retested and still compete if the final test comes through negative.
Athletes have continued training and competing this spring with a cloud of uncertainty hanging over the Games, aware of concerns in Japan and staying abreast of restrictions they will face.
In the United States, Americans are vying this week for Olympic spots at the swimming trials, while track and field athletes begin qualifying Friday.
"We would like to have the opportunity to compete," said Gregg Troy, a longtime U.S. Olympic swim coach who's working with American swimmers Caeleb Dressel and Ryan Lochte. "We've put in a lot of work. Hopefully we do well enough here that we earn a spot on the team. And it would be a shame if the opportunity to see all that work pay off was deprived at the last minute, regardless of what the reason is. But it's a pretty big world. There's lots of things going on. There's certain things more important than just swimming, and so we have to keep that perspective."
Advertisement
USA Swimming said 90 percent of its national team is vaccinated. Its Olympic trials are taking place this week in Omaha with several layers of precautions in place, including mandatory testing every four days for athletes, officials and media members.
"If for some unfortunate circumstance someone had the multiple positive tests and lost their opportunity, that would be my worst fear," said Tim Hinchey III, chief executive of USA Swimming, "because these athletes deserve a chance to go and that's why we're all here."
Tara Kirk Sell, a 2004 Olympic silver medalist in swimming whose work as a senior scholar at the Johns Hopkins Bloomberg School of Public Health focuses on pandemic preparedness and response, believes the Tokyo Games can be held safely.
But she added that "we should expect things to go wrong" and a troubleshooting team needs to be prepared to respond to issues.