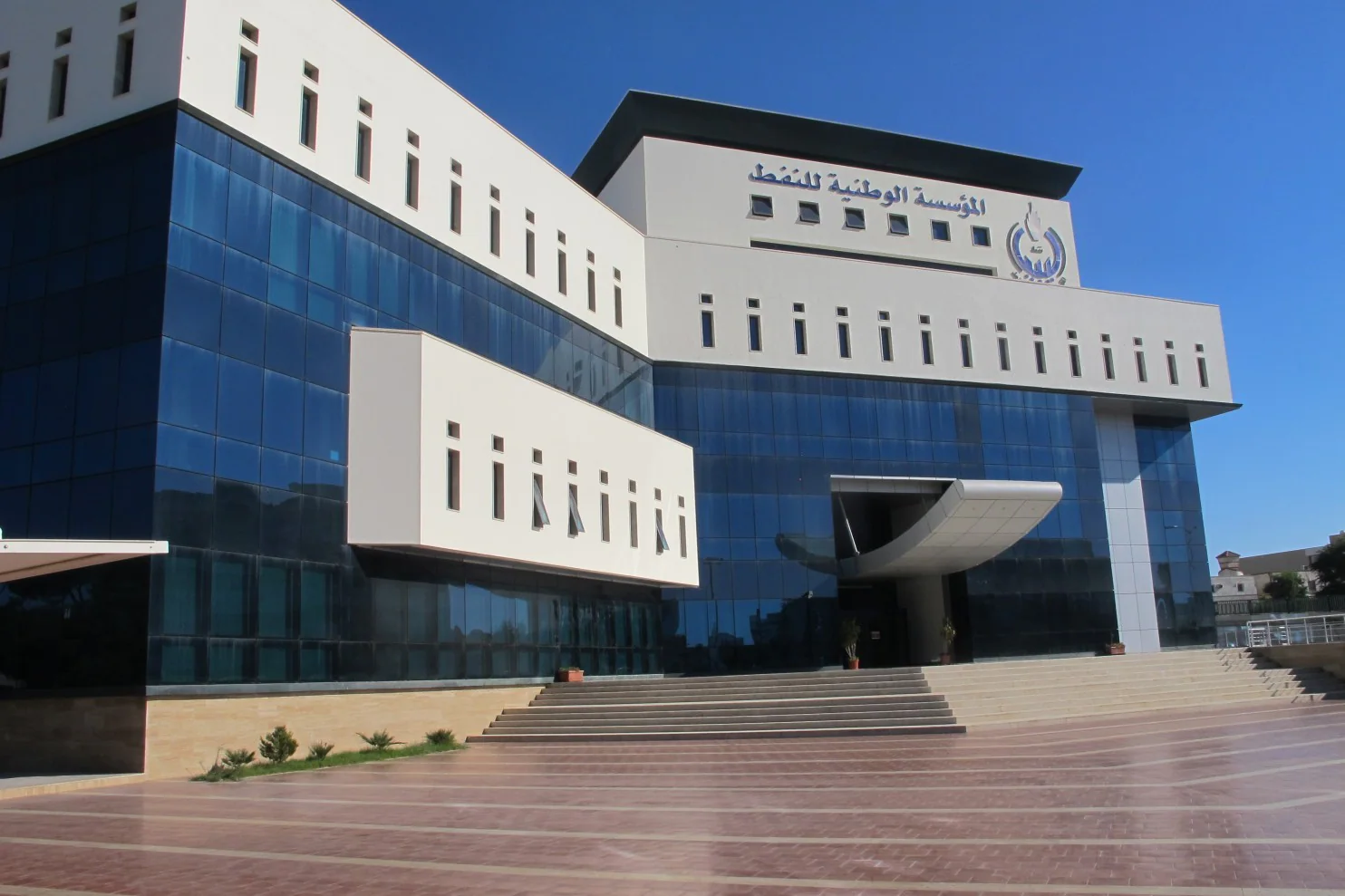 TRIPOLI — As a senior official in Libya's National Oil Corp., she wrote 50 letters denouncing massive corruption within her own organization, including three to longtime leader Moammar Gaddafi's powerful son Saif al-Islam.
For her troubles, Najwa Al Beshti was demoted, suspended without pay, interrogated by intelligence agents at her home, and received three death threats.
But Beshti is already back at work at the state-owned oil company, and has been demanding an investigation into corruption in the Gaddafi era — only to be rebuffed again.
One of the most difficult choices facing the new Libya is how far and how fast to dig into the rampant corruption of the Gaddafi regime, which secret U.S. cables frequently described as a "kleptocracy." Moving too aggressively could be a distraction and rob the government of people whose experience is needed to get the country back on its feet, some fear. Moving too slowly could allow corruption to get entrenched again.
For now, government ministers say peace, stability and rebuilding the country are higher priorities than looking too closely at the past.
"I went to Ali Tarhouni," Beshti said, referring to the new government's respected oil and finance minister and deputy prime minister. "He said: 'Now is not the time to deal with this issue.' "
"But if now is not the time, when will be?" she asked.
Beshti joined the NOC in 1995, rising through the ranks until, as head of the contracts section, she says she found evidence that billions of dollars were being stolen.
Libya's vast oil earnings helped fuel a well-developed system of patronage and corruption that was directed by Gaddafi and his sons, U.S. Embassy cables released by WikiLeaks in January alleged. One cable from 2008, for example, alleged that Gaddafi's sons used the state oil company "as a personal bank" and said one of them, Mutassim, had demanded $1.2 billion in cash or oil directly from the company to fund his work as national security chief.
When oil prices reached $145 a barrel in July 2008, Libya suddenly lowered its officially declared production, Beshti said. "They were selling the rest on the black market," she said. Contracts were drawn up where the best crude was sold for the price of inferior blends, in return for bribes.
Transparency International ranked Libya as one of the most corrupt countries in the world in 2010, at 146 out of 178 countries, on a par with such places as Haiti, Iran, Cameroon and Yemen.
Beshti first complained about corruption to her bosses, but in April 2009, after they had done nothing, she wrote directly to Gaddafi's son Saif al-Islam, who had spoken frequently about the need for reform.
"From that day, the pressure and the threats began," she said.
Beshti's account of misdeeds at the oil company could not be independently confirmed. But she showed copies of many of the letters she wrote over the course of two years, and her descriptions of massive corruption within the Gaddafi regime are borne out by many other accounts, including the U.S. Embassy cables.
At first, notes on her desk warned her to "mind your own business," but then, she said, the threats began: "If you don't leave the NOC, you will leave life," read one.
An investigation in mid-2010 by one of Gaddafi's most trusted and feared lieutenants, internal monitoring minister Huda Ben Amer, backed up her findings, Beshti says. Unfortunately the money trails led so high — including, she alleges, to Saif al-Islam and his associates — that no action was ever taken.
Instead, Oil Minister and National Oil chief Shukri Ganem called her into his office to tell her she was a "good girl" for reporting the wrongdoing. Then he demoted her. A few months later, her salary was stopped.
But she shrugs all of this aside. What is really making her angry is that very little seems to have changed since Gaddafi's ouster in August.
Not content with being rebuffed by oil minister Tarhouni, Beshti took her files Sept. 10 to the new rebel-appointed head of the oil company, Nuri Berruien, who used to work for a subsidiary in the opposition stronghold of Benghazi. His response was equally evasive, she says.
"A lot of people come to me saying this guy has done this or that, but we must have clear evidence," he said in his vast office on the top floor of the company's gleaming headquarters. "Certainly anything of a criminal nature has to go to the right authorities."
But Berruien was reluctant to "point fingers" at his own organization, admitting only that there was corruption within the old regime and that some oil contracts may not have been "transparent." His tone was not that of a man determined to clean house.
Tarhouni sounds considerably more motivated. "Any sign of organizations or people seeking to line their pockets at the expense of Libya will not to be tolerated under any circumstance," he said in a prepared statement.
But there are already signs that his good intentions are running into internal opposition.
Tarhouni appointed Mahmoud Badi to oversee the country's foreign investments, with a mandate to track down embezzlement at another alleged source of corruption, the Libyan Investment Authority's $65 billion sovereign wealth fund.
But late last month, interim Prime Minister Mahmoud Jibril appeared to overrule his deputy by controversially reappointing two senior figures from the Gaddafi days — Mohammed Lyas and Rafik Nayed — to head the organization.
Tarhouni, put on the spot at a news conference in late August, said the men were "not in charge of anything yet" and promised they would be removed within a day. They are still there. Jibril, who was a board member of the investment authority, said early this month that the pair have been allowed back only "to know all about the funds and how they are invested abroad."
But Badi said the appointments were "unacceptable" and would hinder his investigations.
"They have access to all the books and all the networks, and they might be able to cover some of their wrongdoing," he said. Billions of dollars was lost at the investment authority "either through mismanagement or corruption or both," he said, adding that both men should be questioned and their actions investigated.
Comfortably ensconced at the investment authority's offices in a gleaming seafront tower block, Lyas refused to comment.
On the streets of Tripoli, many Libyans understand the need to get things running again. But Beshti worries that if corrupt people are welcomed back in their old jobs, graft will spread its tentacles until it is impossible to eradicate.
"The system is still the same, and corruption is still the same," she said. "What kind of revolution do we have? Just kicking out Gaddafi and that's it? Keeping all the same people except Gaddafi?"