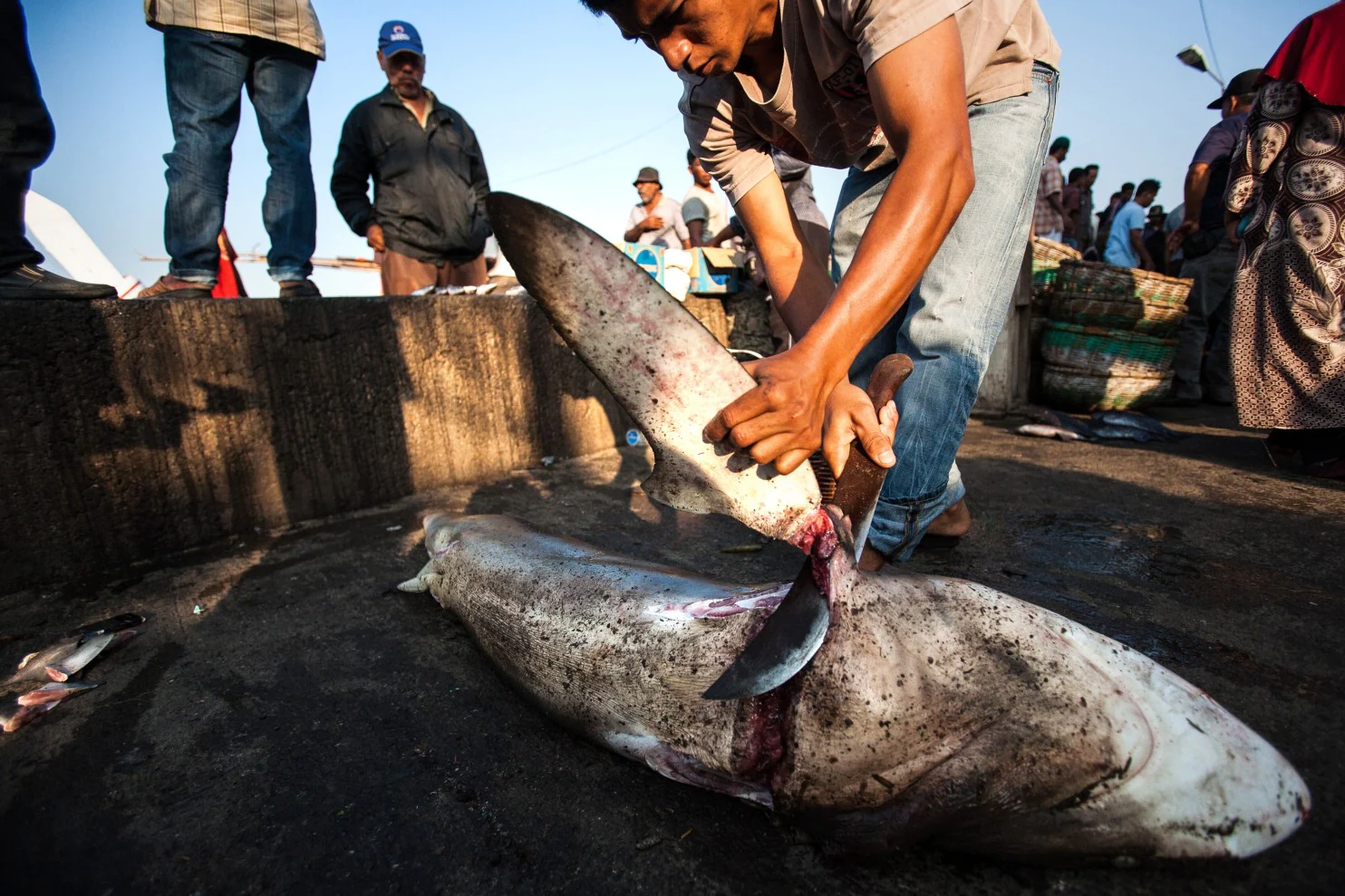 BEIJING — Once a rare delicacy served to honored guests, shark fin soup had become so popular among China's fast-growing elite in recent years that it was pushing some shark species close to extinction.
Now, there is fresh hope for sharks around the world. The demand for shark fins has plunged, providing a rare victory for conservationists that could have wider implications for other endangered wildlife.
Thanks to a former NBA star, a coalition of Chinese business leaders, celebrities and students, and some unlikely investigative journalism, eating shark fin soup is no longer fashionable here. But what really tipped the balance was a government campaign against extravagance that has seen the soup banned from official banquets.
"People said it was impossible to change China, but the evidence we are now getting says consumption of shark fin soup in China is down by 50 to 70 percent in the last two years," said Peter Knights, executive director of WildAid, a San Francisco-based group that has promoted awareness about the shark trade. The drop is also reflected in government and industry statistics.
"It is a myth that people in Asia don't care about wildlife," Knights said. "Consumption is based on ignorance rather than malice. "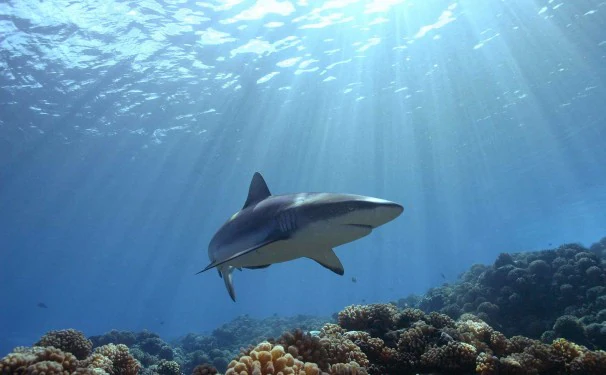 The dramatic expansion in China's middle and upper classes has transformed the country into a major driver of global wildlife trafficking. The Obama administration is so concerned about Chinese demand for endangered wildlife that it made the subject an important part of its bilateral dialogue this year.
More than 70 million sharks were killed last year, largely to satisfy rapacious demand from China's newly rich for shark fin soup.
Lavish spending by China's wealthy has also sent demand for ivory skyrocketing, fueling a massive expansion in elephant poaching in Africa.
The consequences of the traffic go beyond a crisis for wildlife. The illegal ivory trade has financed global crime networks and local insurgents, including Somalia's al-Shabab — responsible for last month's attack on a Nairobi shopping mall.
"Conservation is more about China now than it is about Africa," said Knights. "China can be the savior of wildlife or it can be the demise of it."
Shark fin soup is believed to have been created more than 1,000 years ago by an emperor in the Sung dynasty who was trying to show off to his guests. Consumption of the expensive soup was revived in recent years at banquets and weddings as a sign of social status.
But it became so popular that 10 of the 14 species of oceanic sharks most commonly fished for their fins are at "very high" or "high" risk of extinction — including iconic species like the Great Hammerhead — and the other four are approaching that status, according to conservation groups.
Just a few years ago, most Chinese people were oblivious to what was happening. One survey carried out in 2005-2006 showed 80 percent of respondents did not even know the soup – known in Chinese as "fish wing" soup — was made with shark fins.
But in 2006, WildAid enlisted Chinese professional basketball player Yao Ming, who played for the Houston Rockets, to front a public awareness campaign. One ad showed diners refusing the soup when confronted with the gory reality of sharks whose fins have been sliced off. The finless fish are often tossed back into the sea to die.
A successful businessman, Jim Zhang, was so moved that he began working to change attitudes about sharks, eventually becoming a full-time environmentalist.
In 2010, he conducted a poll on the popular microblogging service weibo that drew 30,000 participants, 99 percent of whom supported a ban on shark imports. "That really encouraged me," he said. "I realized that we have a voice here, and we have to take action."
Zhang convinced about 30 members of China's 2,987-delegate parliament, the National People's Congress, to sign a proposal in 2011 calling for a ban on shark fin imports.
The initial proposal was rejected by the government, but a second one had more success. It came amid a growing effort by many countries to limit the trade in endangered shark species and their fins.
In July 2012, the Chinese government pledged to ban shark fin soup from official banquets within three years. Then, as part of its new campaign against extravagance, instructions went out to officials all around the country in February and March to ban lavish banquets. Instead, they were told to serve "ordinary food" and not to offer shark fin soup or dishes made with protected wildlife.
In September, similar instructions were sent out by the government in Hong Kong — a major center for the shark fin industry – "to demonstrate its commitment to green living and sustainability."
There was also help from state-run media: China Central Television ran a series of reports this year that found that restaurants were serving up fake shark fin soup — using starch, gelatine and seaweed gum. Even more damaging was the finding that many soup samples contained dangerous levels of cadmium and methyl mercury.
The effects of the campaigns have been dramatic. In February, China's Commerce Ministry said the consumption of shark fin soup during the Spring Break holiday had declined by 70 percent from a year earlier. In Hong Kong, industry groups say imports of shark fin have declined by between 20 and 30 percent this year. Anecdotal evidence also suggests prices of shark fin are falling globally and fishermen in parts of Africa are turning away from the trade.
In interviews this month at Beijing's Lianhong Marine Dry Products Market, traders said business was down by about 70 percent. A half-kilo (1.1 pounds) of dried shark fin that once might have sold for $165 had been reduced to $110 in one shop to clear stocks.
"Since the rule came out, who dares to eat shark fin?" said one shop owner, who spoke on condition of anonymity.
In high-end seafood restaurants in Beijing, shark fin soup is still on the menu — for between $60 and $325 a bowl — but some hotels and restaurants no longer offer it.
Chen Jun, a chef in the western city of Lanzhou, said business was down by more than half, some restaurants had closed and some chefs had been laid off. "Of course I know shark fin is controversial — I learnt it from Yao Ming's advertisements," he said by telephone. "I feel guilty in my heart, but what else can I do?"
Conservationists said the campaign had been so successful partly because it had mobilized young people. With social media allowing them to express themselves more freely, the shark fin campaign almost became part of pop culture.
A 12-year-old student, Huang Weilan, said in an interview that she had collected nearly 200 signatures on an anti-shark-fin petition from friends of her parents. "It's quite easy to convince people because I am a kid, " she said. "Generally adults don't like to say no to children."
On a recent sunny Saturday morning in Beijing, students from the China University of Mining and Technology gathered in a park collecting pledges from young and old not to consume the soup.
Sixty-eight-year-old Zhang Xianying, walking his grandson in a stroller, said he had barely had enough food to survive when he was young, and he had tasted shark fin soup more recently "just so I could tell people I had eaten it."
But he said he was happy to sign the pledge after learning how cruel the trade was, and how important sharks were to the marine food chain.
Buoyed by the results of the shark fin campaign, conservationists are now turning their attention to the trade in ivory and rhino horn. Some 25,000 elephants were poached last year, and 668 rhinos killed in South Africa alone, with China the largest market for ivory, and the second largest for rhino horn behind Vietnam.
The Chinese government is more defensive about the ivory trade, seeing carving as part of traditional culture. Licensed workshops are allowed to use existing stockpiles of ivory to make ornaments, jewelry and chopsticks, but this legal business has provided the cover for a vast illegal trade.
But attitudes can change, and the Chinese government is not intransigent. A major investor in Africa, it does not want to be seen as the reason for widespread insecurity caused by poaching. In September, it started sending text messages to every Chinese cellphone user who touched down in Kenya, warning them to "not carry illegal ivory, rhino horn or any other wildlife."
Zhang Jie contributed to this report.