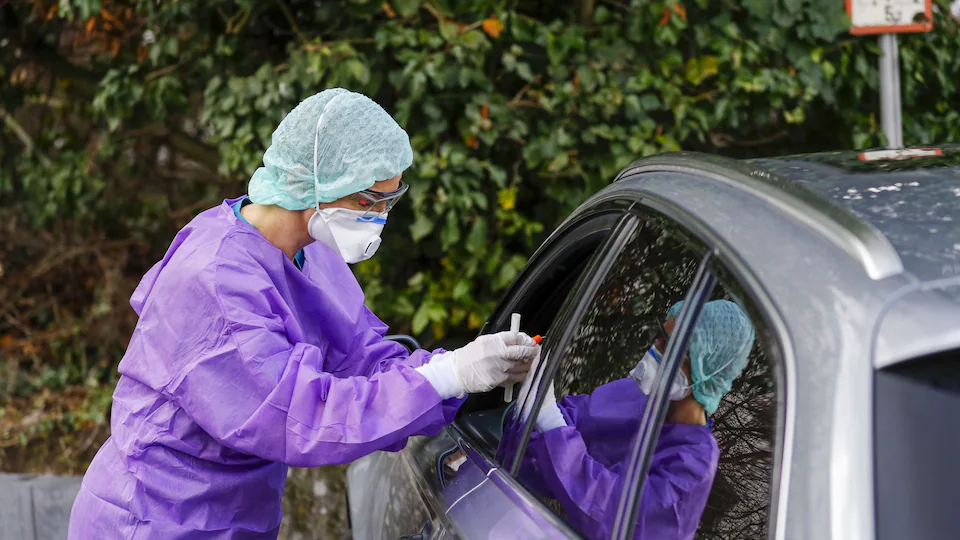 As deaths from the coronavirus topped 1,000 — nearly all of them in China — Beijing on Tuesday urged countries that have enacted travel restrictions aimed at curbing the outbreak to restore normal ties for the sake of the global economy. The appeal from China's Ministry of Foreign Affairs underscored the economic dangers posed by the unprecedented shutdown of much of the world's second-largest economy, as well as the ruling Communist Party's concerns about the outbreak's capacity to fuel domestic instability.
Authorities in the virus-hit city of Wuhan have announced fresh restrictions on residents, making millions of people virtual prisoners in their own homes. Two provincial health bosses have been fired as the Communist Party struggles to contain widespread anger over the spread of the virus. Here's what we know:
● The death toll from the coronavirus surged again, with 97 deaths on Tuesday. The number of confirmed infections continues to rise, but the rate of growth is slowing.
● American Airlines announced that it will suspend flights to China and Hong Kong through the end of April, a month longer than the carrier had previously planned. The State Department is allowing non-emergency U.S. personnel to leave Hong Kong of their own accord.
● Authorities in Wuhan tightened restrictions on citizens, allowing just one member of a household to make one shopping trip every three days and placing entire buildings under quarantine.
●Thirty-nine more people on board the Diamond Princess cruise ship have been diagnosed with the virus, bringing the total number of infections to 174. Around 3,600 people are being held in quarantine on the ship off the coast of Japan, and crew members say they aren't being adequately protected as more workers fall ill.
● China is bracing for the return of some 160 million migrant workers to their cities of employment as the country's economy sputters back to life after an extended holiday following the outbreak.
South Koreans and Chinese family members evacuated from Wuhan on charter flight
Advertisement
Coronavirus death toll rises to 1,113, Chinese officials say
The coronavirus claimed 97 more lives in mainland China on Tuesday, bringing the country's death toll to 1,113, according to Chinese officials.
There were 49 confirmed cases in Hong Kong, 10 in Macau and 18 in Taiwan. More than 185,000 people were under medical observation in the mainland.
Advertisement
Japan expands travel restrictions to bar travelers from China's Zhejiang province
Of more than 45,000 cases of coronavirus recorded since the epidemic began, more than 33,000 have come from Hubei, the central province whose capital Wuhan is the epicenter of the infection. There have been more than 1,100 cases in the coastal province of Zhejiang, but a slightly higher number of infections in Henan and more than 1,200 in the southern province of Guangdong. But the Japanese public broadcaster said around 500 Japanese companies or affiliates have operations in Zhejiang.
Advertisement
39 more people test positive for coronavirus aboard Diamond Princess cruise ship
The number of coronavirus infections on the Diamond Princess cruise ship continued to climb Tuesday, with 39 more people testing positive for the disease, according to the cruise line.
Advertisement
U.S. Postal Service says it cannot ensure timely delivery of express mail sent to China and Hong Kong
Advertisement
Laboratory error caused San Diego patient infected with coronavirus to test negative
The patient was one of hundreds flown back to the United States from Wuhan, China, the epicenter of a now-global outbreak that has killed more than 1,000 people. Americans return to 14 days of quarantine meant to prevent them from spreading coronavirus in the community. Health officials have cautioned that a negative test result from the CDC's laboratory does not necessarily mean someone will not get the virus.
Advertisement
Why Singapore has so many coronavirus cases
Singapore often receives praise for its health-care system, which has been singled out as a possible model for other countries, including the United States.
As the coronavirus epidemic spreads, the city-state has emerged as one of the major centers of the outbreak outside China. The relatively high number of cases in the country may simply be bad luck — the result of close ties with China. But the county may have recorded a high number of infections because of, rather than in spite of, its advanced health-care system, experts say.
"Well done Singapore!" Gabriel Leung, an infectious disease epidemiologist and dean of medicine at the University of Hong Kong, wrote on Twitter. "If only all health protection agencies could emulate your professional competence and transparency from the first imported cases, until there becomes too many cases to count."
"Singapore has sustained community transmission despite most capable government on planet, best healthcare system on planet, and warm weather," Richard Ebright, a professor of chemistry and chemical biology at Rutgers University, tweeted Tuesday.
Advertisement
Wuhan evacuees released from quarantine pose no public health threat in U.S., officials say
Health officials reassured communities across the United States that nearly 200 Wuhan evacuees released from quarantine Tuesday pose no threat to anyone's health.
At a briefing Tuesday afternoon, a county health official and a representative of the Centers for Disease Control and Prevention said the 195 people housed at March Air Reserve Base since Jan. 29 have been closely monitored. None developed any symptoms of the respiratory disease, now known as "covid-19."
There have been reports of discrimination against people employed on the base, said Nancy Knight, director of CDC's division of global health protection, who headed the agency's effort there. That includes a worker who was denied housing and another whose daughter faced discrimination at school, she said.
Advertisement
American Airlines extends China flight cancellations through the end of April
Flights between Los Angeles and Dallas to Shanghai and Beijing will be suspended through April 24. In addition, service between Dallas and Hong Kong will be suspended through April 23 and flights between Los Angeles and Hong Kong will be suspended until April 24. The airline had previously canceled flights through the end of March.
American, along with two other U.S. carriers, began canceling service between the United States and mainland China at the end January after the U.S. Department of State raised its China travel advisory to Level 4, its highest level of caution. Delta then announced the cancellation of flights to China through the end of April. United Airlines said flights would be canceled through the end of March, but officials said they continue to evaluate the situation.
World Bank offers China technical assistance to fight the coronavirus
Germany reports two more coronavirus cases, as company at center of cluster plans to reopen its headquarters
Fourteen of the cases are linked to automotive supplier Webasto. The company closed its headquarters near Munich two weeks ago, after a 33-year-old employee became Germany's first confirmed coronavirus patient. He had been infected by a female business visitor from Shanghai. The two had met at a workshop in the offices of the German automotive supplier.
First group of U.S. evacuees to be released from quarantine in California
None of the passengers have been diagnosed with the virus, said Schuchat. However, one evacuee from another flight who was quarantined at a different U.S. base has tested positive and is in isolation at a hospital, the Associated Press reported. There have been a total of 13 confirmed coronavirus cases in the United States.
The March Air Reserve Base group includes State Department workers and their families, as well as other U.S. citizens and their families who had been in virus-stricken Hubei province as the outbreak worsened. As part of the quarantine, the group hasn't been allowed to leave their fenced-in part at the base or to interact with any base personnel.
Chinese state media is encouraging people to dance for exercise while in quarantine
In one video shared by China News Service from Wuhan, the virus epicenter, white hazmat suit-clad medical staff gracefully flex their arms and hands as they encourage patients in face masks to sway their bodies in unison to a song playing from a loudspeaker. The enthusiasm level among patients appears to be low.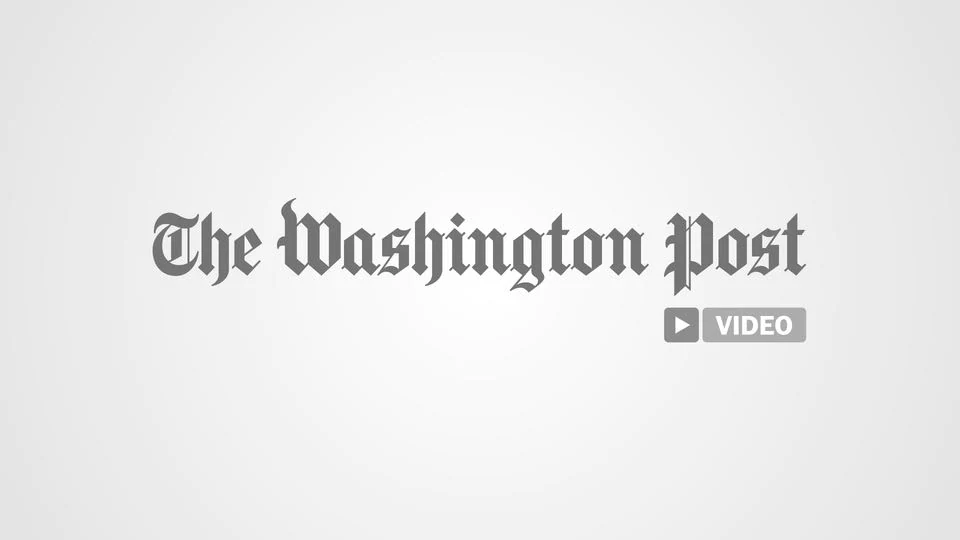 Chinese state media Xinhua News released another video on Tuesday of quarantined and face-mask clad patients dancing in an unnamed city. The makeshift hospital depicted had been converted to house patients with minor symptoms, the English text in the video reports. The video includes a song that appears to be dubbed over the original music score.
Evacuation of Hong Kong building renews SARs-era fears about virus spread through sewage pipes
High-rise buildings are common across Hong Kong, and much of the city lives in the soaring towers. The outbreak had a major effect on the residents of Amoy Gardens — though major hygiene improvements were made after SARs, some reported health problems caused by the treatments given to them.