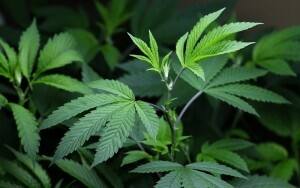 China's National Space Administration proudly announced this week that a high-definition satellite had spotted a huge marijuana field straddling two provinces in the north of the country. The news, however, seemed to embarrass the country's anti-narcotics police.
The Ministry of Public Security's drug-enforcement division swiftly denied that such a field existed, Chinese media reported. The announcement on the space agency's Web site was also soon deleted, leaving citizens wondering if they hadn't imagined the whole episode.
On social media, Netizens mocked the authorities, especially because of the emphasis under President Xi Jinping of the government speaking with "one voice."
A third jokingly suggested a more sinister reason for the confusion. "Reserved marijuana fields for internal special supply," the microblogger wrote.
The field was apparently seen in Jilin Province and the Inner Mongolia Autonomous Region. Calls to the National Space Administration went unanswered Tuesday.