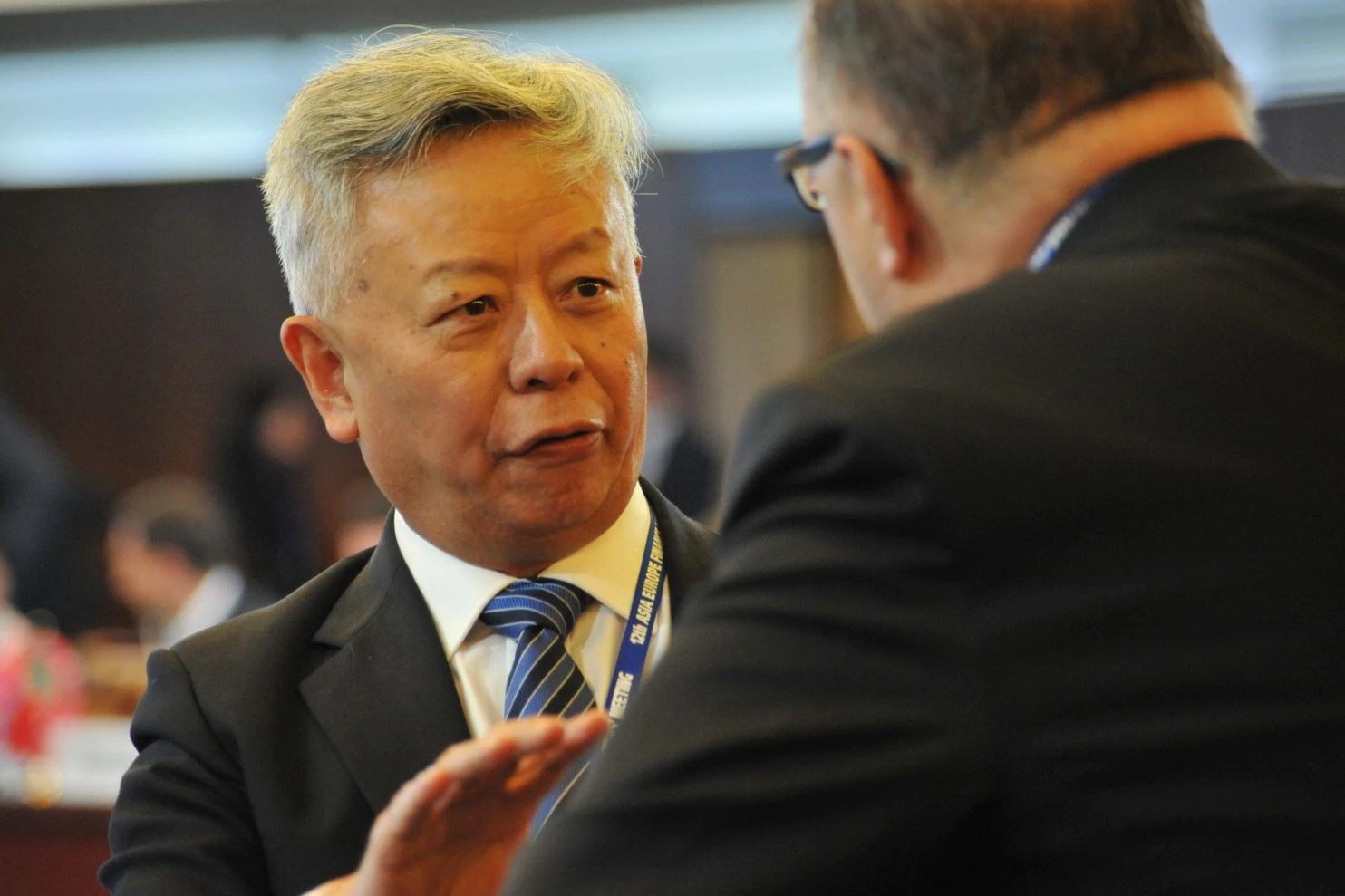 BEIJING — It was an idea born in Beijing and, at least initially, greeted with some suspicion in Washington. But this weekend, the new Asian Infrastructure Investment Bank (AIIB) holds its first annual meeting to finally prove to doubters that it is neither China's pawn nor about to undercut and shoulder aside the World Bank.
Fifty-seven countries have signed on to the AIIB, with Canada and Romania the latest reported to express an interest in joining.
On Friday, the bank's new board of governors is meeting to consider the first four projects proposed by the bank's staff: building roads in Pakistan and Tajikistan, redeveloping a slum in Indonesia and supplying electricity to 2.5 million people in rural Bangladesh.
Tellingly, the AIIB would co-finance three of the projects, led by existing multilateral development banks, including the World Bank. Only in Bangladesh is the AIIB taking the lead and going it alone.
That's only possible, says one of the bank's five vice presidents, Britain's Daniel Alexander, because the AIIB's standards for environment and social protection and for procurement are very similar to those adopted by existing multilateral banks and because it believes in working with them.
"We are a useful addition to the family of multilateral development banks, but also, as people will see as we start our first projects, we are working very collaboratively with them," Alexander, a former member of Parliament and former No. 2 in the British government's treasury department, said in an interview before the meeting.
China supplied about 30 percent of the $100 billion initial operating capital and has 26 percent of the voting power. Among the other big investors are India, which has a 7.5 percent vote share; Russia with 5.9 percent; followed by Germany and South Korea. In most cases, a simple majority of votes is all that is required to reach a decision, although rare cases require a "supermajority" of 75 percent, officials say, giving China limited veto power.
Of the 11 governors around the table Friday, only one is from China.
"The bank is answerable to all of its 57 founding members," Alexander said. "China is an important voice, among many voices, around the table."
When China first proposed establishing the bank, the reaction in Washington was distinctly sniffy.
The Obama administration warned that the bank might not meet "international standards of governance and transparency," and it reportedly lobbied allies not to join. It was also reported to have been upset when many European nations broke ranks to sign up, and it came in for criticism by some Washington experts for having been too quick to dismiss the initiative.
There was concern that China saw the bank as part of a broader project to expand its influence in Asia and that it would undercut existing development banks by imposing less-stringent lending standards, especially in protecting the environment and local communities.
Nevertheless, in April last year, President Obama insisted that the idea that the United States had opposed the bank was "simply not true," adding that if it adopted global best practices, "we're all for it."
Alexander said that as the new bank put its policies in place and laid out its standards, there had been a lot more support in Washington for what the AIIB is doing "and encouragement that they see as part of that multilateral family."
Paul Haenle, director of the Carnegie-Tsinghua Center in Beijing, said the bank's collaborative approach could help assuage concerns about the quality of projects and environmental standards. But "there are still concerns about the lack of requirements for countries to institute political and economic reforms in return for loans," he added.
He also welcomed the inclusion of expert advisers from nonmember countries, including the United States, as well as a provision that borrowers can turn to nonmember as well as member nations as they purchase materials.
That "provides some evidence that the bank primarily seeks to be an engine for efficient growth more than a tool for spreading political influence," Haenle said.
The bank's Chinese president, Jin Liqun, has promised to make it "lean, clean and green," and experts have welcomed the effort to strip back the layers of bureaucracy that have bogged down other development banks.
But some express doubts that it will find enough commercially viable, environmentally sustainable and socially acceptable projects to finance.
"If there were this massive opportunity laying in wait in Central Asia, surely someone would have tapped into it before — with years of institutional knowledge and memory of how to do such things," said Andrew Polk, China economist at Medley Global Advisors in Beijing.
"The idea that China is going to come along with this new investment bank and somehow crack that nut that no one has been able to crack, maybe that's going to happen. You'd hope so, but I have my doubts."
Alexander said the bank aimed to approve projects worth a modest $1.2 billion in its first year, with that number rising to $2.5 billion in the second year and steadily growing after that. He expressed confidence that demand for infrastructure financing in Asia was high and that the new bank would be able to play a positive role.
"The scale of the challenge for infrastructure in the Asian region is so huge it dwarfs the capacity of all the existing institutions put together," Alexander said. "The AIIB alone is not going to fill that gap, but I think we add value because we are very focused."
Although other banks have broader remits, the AIIB "does what it says on the tin," devoting itself to improving Asia's infrastructure, he said.
Alexander said the bank would aim to improve connectivity in Asia, support projects helping Asian nations meet emissions targets laid out in the 2015 Paris climate change agreement and help attract private-sector funding.
Read more: