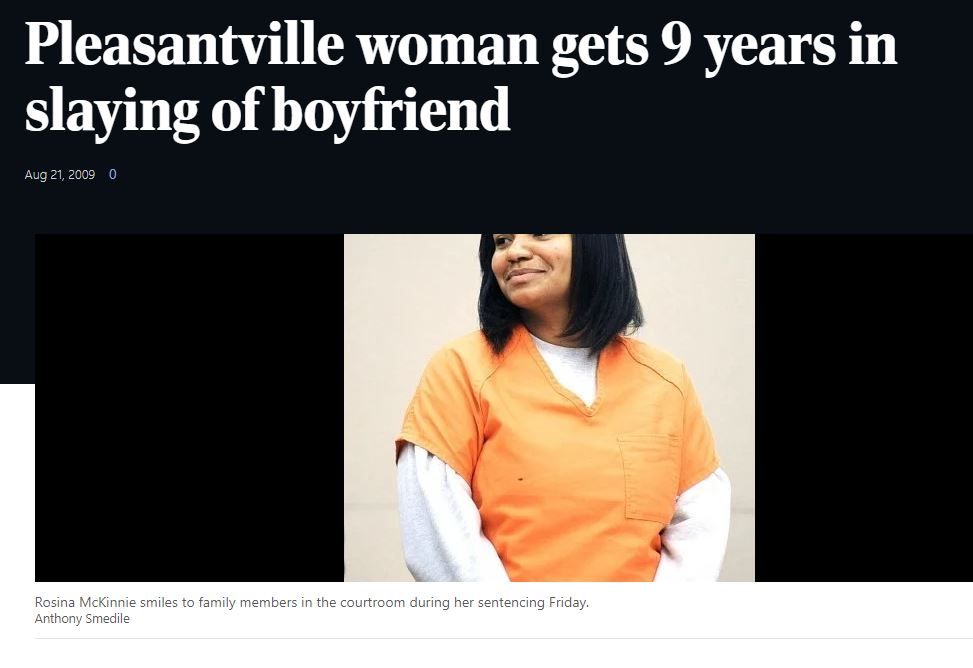 MAYS LANDING - A Pleasantville woman was sentenced to nine years in prison Friday for the killing of her boyfriend last year.
Aramis Smith, 22, died May 4, 2008, from a stab wound that penetrated his abdominal aorta.
Rosina McKinnie, 28, pleaded guilty to aggravated manslaughter in June. She said she and Smith were fighting at about 9:30 p.m. May 4, 2008, when she thrust a large kitchen knife into his stomach.
The couple shared a home on the 100 block of Shadeland Avenue in Pleasantville with McKinnie's then-9-year-old son. It was never revealed in court whether he witnessed the crime.
In exchange for the guilty plea to the first-degree crime, McKinnie was sentenced to a lesser degree. She must serve at least 85 percent of her sentence. She has credit for more than a year time served.
No one from Smith's family appeared in court. McKinnie chose not to make a statement before Superior Court Judge Bernard DeLury sentenced her under the terms of the agreement