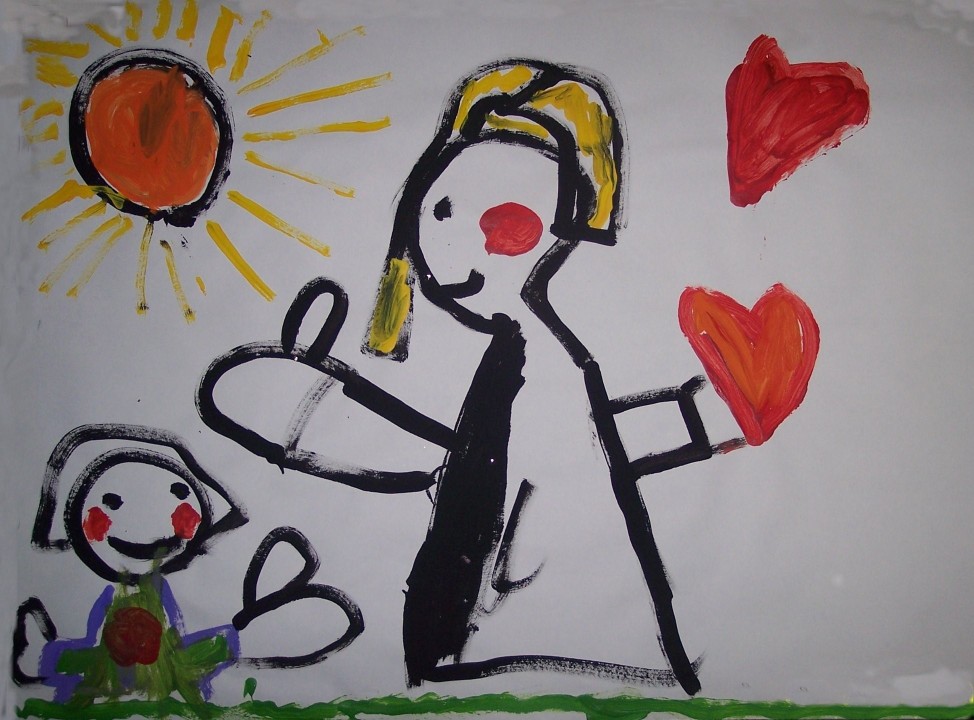 The Educational Influence of the
Reggio Emilia Philosophy
Since my first visit to Reggio Emilia in 2000, the philosophy has greatly influenced my image of children and how they learn. I love the quote below by Loris Malaguzzi:
'All people – and I mean scholars, researchers and teachers who in any place have set themselves to study children seriously – have ended up by discovering not so much the limits and weaknesses of children but rather their surprising and extraordinary strengths and capabilities linked with an inexhaustible need for expression and realization.'
When asked what makes a good employee, Steve Wozniak, the co-founder of Apple Inc, indicated that it is someone who does not have to be told what to do. In other words, someone who is capable of projecting what is required in their role; and planning to achieve it without needing continual direction. Other attributes of 21st Century employees that have been listed as being crucial are creativity, design, problem-solving and teamwork.
In order to be adept and flexible in the workplace and in life, these attributes need to be central to our education.
The premise of the Infant-Toddler Centres and Preschools of Reggio Emilia
The Reggio Emilia Early Childhood Centres and Preschools in northern Italy did not develop in order to create a good 21st-century workforce, but the educational philosophy incorporates many key aspects of learning that are relevant to students and to education in our unfolding future.
Loris Malaguzzi, the internationally acclaimed progenitor of the Reggio Emilia schools, placed the student at the centre of the educational enterprise. He worked on the premise that if you wanted to know about children, you had to go to the children. For the first time children were regarded as the protagonists of their own learning. They were awarded rights as citizens; their voices were heard and they were granted agency as equal partners in a learning triangle with parents and teachers. The children's voices were as important as those of famous educational theorists and psychologists.
Children were part of the city
Early on in the Reggio Emilia schools' journey, Loris Malaguzzi and the teachers took the children out of the schools and into the city. They would set up their easels in full view of the passers-by as they worked diligently and enthusiastically. Throughout the last five decades, the philosophy has been continually refined and developed, this relationship with the city of Reggio Emilia has been a focal concern.
Pedagogical Documentation
To capture the children's thinking and learning many innovative forms of documentation were created to make it visible foremost to the students themselves and to others. Photography, voice and video recording, written down conversations along with traditional note-taking and observations started to portray a new image of the child. A child who was strong, capable, highly motivated to learn and equipped with what Loris Malaguzzi called: 'the hundred languages of children'.
The Hundred Languages of Children
These languages include music, mathematics, dance, painting, drama, puppetry, science, conversation, dialogue, sculpture, construction and as many more as you can think of! Because of the awareness and openness to using techniques from all these areas, the role of the teacher was transformed from being in control of learning to facilitating collaborative learning. They planned and resourced with others to encourage the students to be autonomous learners as they interacted with concepts and materials.
The emphasis on children's interests and the role of the teacher as a facilitator has sometimes been misinterpreted and has caused confusion. The term 'emergent curriculum' was commonly used when talking about the Reggio Emilia pedagogy. Emergent curriculum assumed that the children and their interests were the driving force of the curriculum and that the role of the teacher was to follow their lead.
Project-based learning
This is not completely true. What occurs is that an area of study is selected by the teachers. This may be suggested by what the children are interested in; or it may be what the teachers are interested in, or a combination of both. What ensues is a period of research, resourcing, planning and development before a project is launched using a form of provocation. The provocation might be an object, an experience, an image, a display, a visitor; anything at all that stimulates thinking and wonder.
The planning is very intensive in terms of what might possibly occur, so that the teachers are ready with knowledge and resources, no matter which way a project might flow. Flexibility to develop children's interests was only part of the pedagogical process which had much more intellectual rigour than was sometimes believed. There is no traditional curriculum, but the projects embarked on are multi-disciplinary and include aspects from many areas.
Educational environments
A major part of preparing for a project is the arrangement of the environment. The design of learning environments is one of the signature influences from Reggio Emilia. All of the senses, emotions, intellect and relationships are taken into account when an environment is arranged. Individuals and groups may be impacted by mood inspiring music, alluring essences, individually lit spaces, furniture of different ergonomic designs, textured surfaces, specific tools and equipment and beautifully displayed natural and manmade materials. Nothing is there by chance; nothing is superfluous. The environment is an external representation of interior landscapes for thinking and feeling.
The Pedagogista and Atelierista
To drive innovation in pedagogical practice, Loris Malaguzzi had the foresight to create two important roles: pedagogista and atelierista. The pedagogista is responsible for the learning across several schools and works with teachers to direct projects and deepen and enhance the learning as projects progress. The atelierstas are trained artists from many disciplines and they are there to be 'sand in the machinery'; to disrupt traditional thinking and to develop innovative ways of learning. The emphasis is not to create artwork as an end product, but to use the art form as a way to uncover new possibilities and new ways of thinking and learning. Malaguzzi's creation of these roles within the centre was mirrored by the kinds of inspirations he and the educators sought to enrich their work. Not only educational psychologists and theorists, but musicians, poets, artists, architects, designers, engineers, authors and philosophers were researched, consulted, asked to visit and invited to collaborate with the schools. The kaleidoscopic work was greatly influenced by ideas from all these disciplines.
Along with artistic inspiration and intellectual rigour, Malaguzzi and his teachers consciously developed pedagogy of relationships; and collaborative learning included every person in any of the centres, even the cook! The centres operate as respectful cooperative enterprises with everyone having a significant role to play.
What came about in Reggio Emilia was a unique vision and enactment of early learning. It was bound to be shared.
The traveling exhibitions
The growing body of pedagogical processes and outcomes of unique projects in the early years of Reggio Emilia Schools, was crystallised into the first traveling exhibition: The Hundred Languages of Children.' The exhibition came to Melbourne in 1994 and has had a lasting impact on early education in Victoria. Many preschools and even primary and secondary schools have been greatly influenced by the philosophy. Since then a second major exhibition: 'The Wonder of Learning' has also been hosted in many countries in the world.
Nostalgia for the future
The exhibitions speak of students who are highly motivated in their own learning, collaborative in their thinking and work processes, imaginative, confident, autonomous and expressive in many different ways. As indicated at the beginning, they have all the attributes of a 21st century learner and employee. But in Reggio Emilia, the child is viewed in the present where 'school is life, not a part of life'. The child is viewed as a citizen in the now, not in the future. There is in Carla Rinaldi's words, however a constant: 'nostalgia for the future'.
The Principles of Reggio Emilia
The principles of Reggio Emilia can be listed, but in essence, it is a way of thinking that acts as an inspiration and has to be accessed differently in each cultural and educational setting.
The key principles are:
§ Children are active protagonists in their growth and development processes.
§ The Hundred Languages of Children are respected, resourced and used.
§ Listening is vital in giving children a unique voice
§ Learning is a process of individual and group construction.
§ Educational Research occurs at every stage of a project.
§ Educational Documentation is a way of both assessing and planning the next steps of a project.
§ Progettazione is the word given to the genesis and development of a project.
§ Organisation is a key element of the pedagogy.
§ Environment, spaces and relations are all interwoven with the work and the learning.
§ Professional Development is continuous
§ Assessment occurs as a continuous process throughout a project.
Cagliari, P., Castagnetti, M., Giudici, C., Rinaldi, C., Vecchi, V., & Moss, P. (. (2016). Loris Malaguzzi and the Schools of Reggio Emilia: A selection of his writigns and speeches, 1945-1993. New York: Routledge.
Edwards, C., Gandini, L., & Foreman, E. G. (1998). The Hundred Languages of Children: The Reggio Emilia Approach advanced perspectives. Greenwich: Ablex Publishing Corporation.
Project Zero; Reggio Children. (2001). Making Learning Visible - Children as Individual and Group Learners. (C. Giudici, & M. Krechevsky, Eds.) Reggio Emilia, Italy: Reggio Children.
Reggio Children. (1990). Everything has a shadow except ants. Reggio Emilia: Reggio Children.
Rinaldi, C. (2001). The Pedagogy of Listening. Innovations in early education: the international Reggio exchange, Vol8, no.4.
Rinaldi, C. (2006). In Dialogue with Reggio Emilia - Listening, Researching and Learning. Abingdon OXON: Routledge.
Rinaldi, C., & Moss, P. (2004). What is Reggio. In Children in Europe: Celebrating 40 years of Reggio Emilia - the pedagogical thought and practice underlying the world-renowned early serves in Italy (p. 2).