I recently organized an online study group to discuss the new book, Twenty Things to Do with a Computer Forward 50 – Future Visions of Education Inspired by Seymour Papert and Cynthia Solomon's Seminal Work. Over the five sessions, readers were able to interact with contributors to the book, including Cynthia Solomon, Dan Watt, Molly Watt, David Loader, Ron Canuel, Yasmin Kafai, Justice Walker, Tom Lauwers, Marian Rosen, Martin Levins, David Thornburg, Heather Pang, and Peter Rawitsch.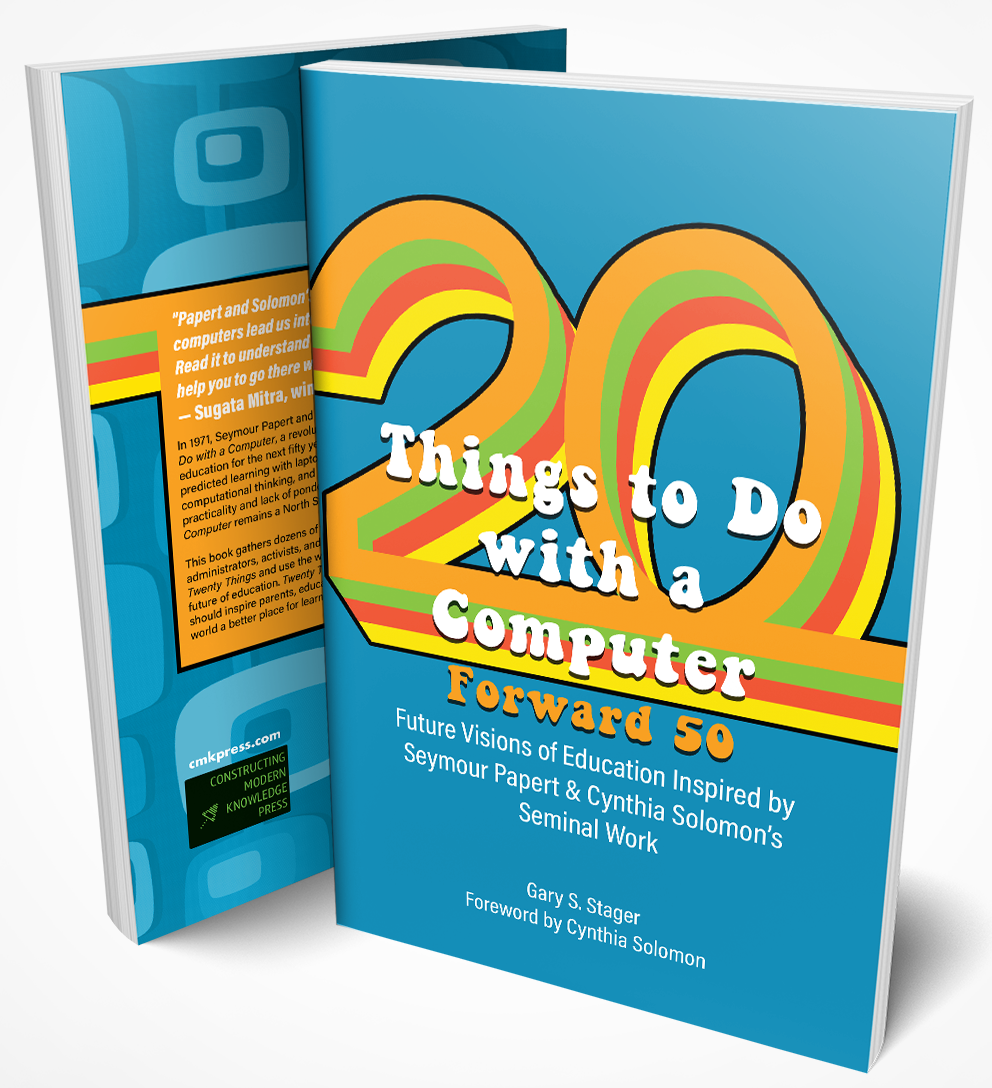 Veteran, retired, and new educators from around the world joined the discussions. Now, you can relive those conversations.
These conversations will eventually be added to the Constructing Modern Knowledge Podcast collection.
About the Book
Videos
Veteran educator Gary Stager, Ph.D. is co-author of Invent To Learn — Making, Tinkering, and Engineering in the Classroom, publisher at Constructing Modern Knowledge Press, and the founder of the Constructing Modern Knowledge summer institute. He led professional development in the world's first 1:1 laptop schools thirty years ago and designed one of the oldest online graduate school programs. Gary is also the curator of The Seymour Papert archives at DailyPapert.com. Learn more about Gary here.