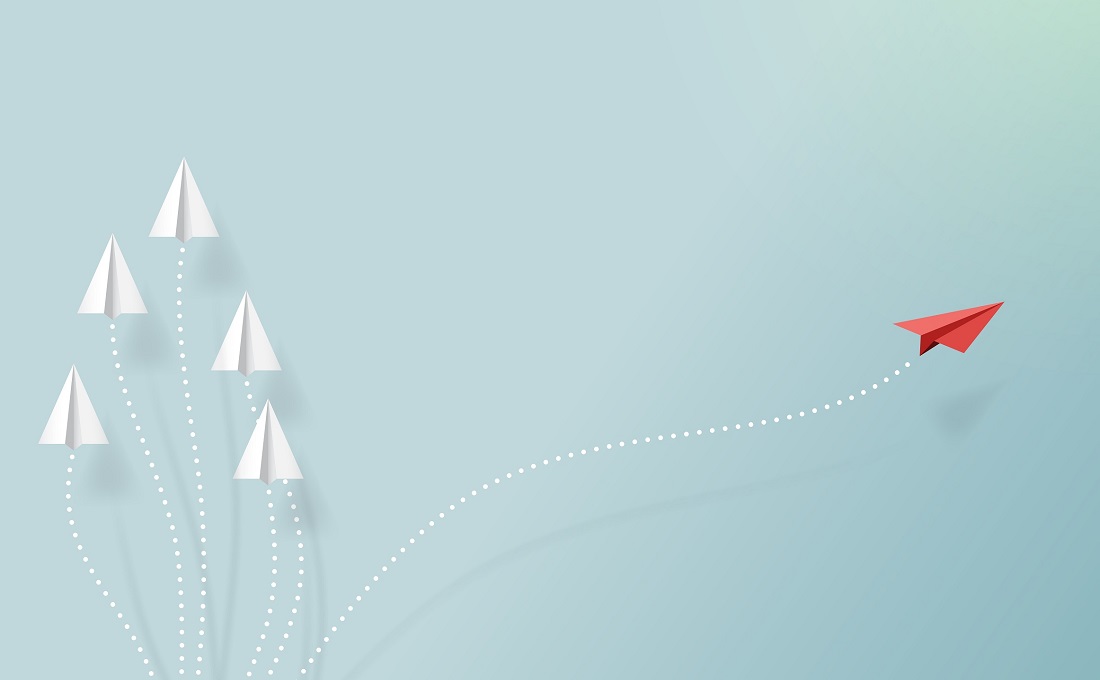 Exclusive to AMI, this new column from Jeff De Cagna, has one, overarching mission: to provoke associations into thinking – not following trends, repeating fashionable buzzwords, or meekly cleaving to tradition, but using all the skills, knowledge and experience at their disposal to solve the pressing challenges facing them today.
On being contrarian
Last month, Adam Grant, author and professor at the University of Pennsylvania's Wharton School of Business, published a post on LinkedIn with a pyramid visual titled, "A Hierarchy of Rethinking Styles." In the visual, Professor Grant places 'contrarian' in the middle level of the pyramid, just above "cult leader" and "politician" at the bottom, and just below 'critical thinker' and 'scientist' at the top. Adjacent to either side of the contrarian level, Grant adds the following descriptions of this way of thinking: 'you're wrong' and 'finding flaws in other people's arguments but being blind to the limitations of your own'.
Not surprisingly, I see being contrarian differently. Notwithstanding the risk that some will read what I write here as confirmation of Professor Grant's stereotype, I want to use this inaugural column to expand on the comment I added to his post and share an alternative perspective on the contrarian mindset to set a context for future columns.
As a self-described contrarian—a way of seeing myself and my work that I did not embrace easily and do not take lightly—I believe my most meaningful role is to create productive friction to spark new thinking and action within a community of organizations that badly needs it.
The overwhelming majority of associations are primarily oriented toward the past, profoundly conservative, and protective of their traditions. As such, over the last two decades, associations have struggled to rethink their work in a manner reflective of the relentless societal transformation unfolding around them.
In the last 12+ months of the COVID-19 pandemic, even as associations worldwide have had no choice but to adapt to an irrevocably altered world, there remains an obvious desire to "get back to normal," a turn back toward pre-pandemic complacency that will be quite damaging for stakeholders and successors.
It is unfortunate that Professor Grant chooses to characterize being contrarian as nothing more than an exercise in finding flaws in other peoples' arguments or pointing out mistakes. In stark contrast to this view, my approach to the contrarian mindset always begins from a beneficial intention and is never a performance offered for effect.
In my work as an association advisor, author and speaker, I seek to stimulate new thinking by posing compelling and, hopefully, uncomfortable questions of boards, chief staff executives, and other association decision-makers and contributors.
I share thought-provoking and unconventional framings of the issues before them and design next practices to provide support for taking new action to address those issues. At a foundational level, by being contrarian, I assist association staff and voluntary contributors with the complex process of challenging the myriad unquestioned orthodox beliefs, i.e., the deep-seated assumptions human beings make about how the world works, that underpin current ways of thinking and acting, and exert an invisible and increasingly detrimental influence on their organizations.
As a contrarian, I am frequently on my own in interrogating the myriad orthodoxies that shape the practice of association management. To offer this type of generative pushback on orthodoxy and accepted truth without the safety of the crowd, I cannot afford to ignore limitations in my own divergent perspectives. With that in mind, being contrarian requires me to be deeply curious, pursue ongoing learning, and bring the humility necessary to constantly re-examine and refine my views.
For me, being contrarian is about purposeful provocation in service of the intention to shape a different and better future for the association community, its current stakeholders, and our long-term successors. In the coming months, I will use this column (and the accompanying podcast conversations I will have with AMI editor James Lancaster) to initiate what I hope will become a spirited dialogue with interested contributors across the association world.
Please join us!
Look for Jeff's podcast conversation with James Lancaster later this month. Jeff's next column will focus on questioning the orthodoxy of association membership and will be posted in June.
About the author:
Jeff De Cagna FRSA FASAE, executive advisor for Foresight First LLC in Reston, Virginia, is an association contrarian, foresight practitioner, governing designer, stakeholder and successor advocate, and stewardship catalyst. In August 2019, Jeff became the 32nd recipient of ASAE's Academy of Leaders Award, the association's highest individual honour given to consultants or industry partners in recognition of their support of ASAE and the association community. Jeff can be reached at jeff@foresightfirst.io, on LinkedIn at jeffonlinkedin.com or Twitter @dutyofforesight. Please also follow Foresight First LLC on LinkedIn at foresightfirstonlinkedin.com