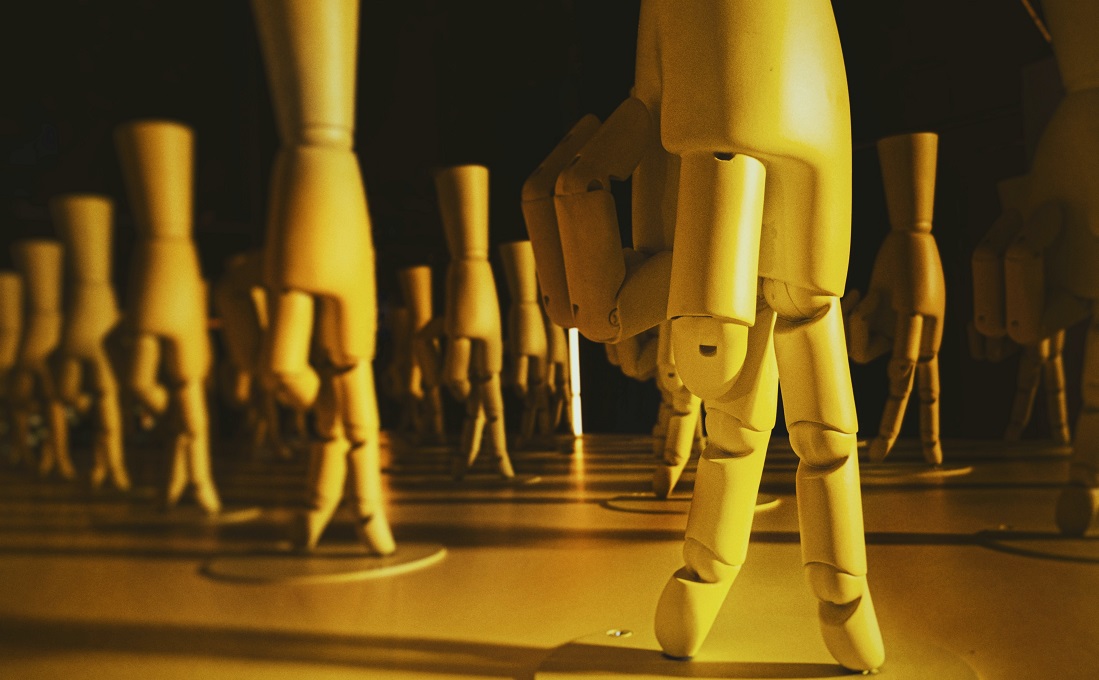 As a follow-up to his first column, ami columnist Jeff De Cagna takes a scalpel to some of the traditional beliefs around association membership, cutting through three of the most common orthodoxies to reveal the problems that lurk within…
Associations must have members. This is the bedrock orthodox belief upon which most associations worldwide have built their foundation since inception. It is also the original source for every other membership orthodoxy that shapes association decision-making and operations today. Unfortunately, not only does the broader association community largely avoid testing this assumption, it also actively promotes the importance and necessity of membership daily. The responsibility, then, falls to current decision-makers to closely scrutinize this orthodoxy as part of exploring how their associations will thrive in the years ahead.
An indisputable takeaway of our shared experience over the last 18 months is that none of us is exempt from the impact of this decade's most powerful forces of turbulence. Confronting the complex challenges these forces produce demands greater inclusion of more diverse stakeholder voices, and yet the practical effect of embracing membership orthodoxy is the creation and enforcement of the very barriers that prevent those voices from being heard. The essential question associations must consider is not whether they will continue to have members (we know they will), but how they will expand beyond their long-standing membership requirements.
Membership is the only relationship associations can have with their stakeholders. This belief is a direct extension of the previous orthodoxy and introduces a significant structural problem into most association business models: membership is not a stakeholder segment that an association serves but a relationship it offers to segments defined according to their unique characteristics. The membership relationship is one way for stakeholders to pay for and access value, but it need not be the only way. Consistent with the previous orthodox belief, however, most associations do not offer other relationships, which leads to a binary and counterproductive categorization of unique stakeholders (all of whom exist independent of their associations) as either "members" or "non-members."
The adaptation of association business models for this decade's wicked problems will require current decision-makers to design new stakeholder relationships that do not depend on membership. No matter how much they want them to value it, boards and chief staff executives must accept that some stakeholders will never want membership. Instead of framing every value offer in membership terms, then, association decision-makers should set aside orthodoxy to listen, learn, and bring creativity to the work of negotiating mutually beneficial stakeholder relationships grounded in meaningful value exchange.
It's the members' association. Another frequently expressed membership orthodoxy is the belief that associations belong to their members. On the surface, this seems like a very sensible perspective since the governing documents of most associations afford specific rights to members that are not available to other stakeholders. Regrettably, over many decades, this orthodox belief has become a ubiquitous justification for board short-term thinking, the inability to invest in innovation, and the choice to maintain other orthodoxies even as they inflict lasting damage on association thrivability.
While it is true that members enjoy special status within their associations, continued adherence to the underlying orthodox belief is not helpful. As (mostly) non-profit organizations with an elevated standing of their own, associations have a larger responsibility to society that will take on added significance throughout The Turbulent Twenties. In this decade and beyond, the world needs associations to function as truly 21st-century institutions that can unite diverse stakeholders in the pursuit of shared purpose. These institutions cannot "belong" to a single stakeholder group. Every stakeholder must have some voice in the outcomes that associations pursue going forward.
Pushing back on membership orthodoxy does not imply opposition to membership. Rather, it is a recognition that we must take a hard look at the legacy mindsets of traditional association management practice through the lens of the profound challenges facing our organizations. In the context of membership, thinking and acting beyond orthodoxy will create new opportunities to reframe how associations can relate to their stakeholders and successors, create genuine value, and shape a different and better future.
Look for Jeff's podcast conversation with James Lancaster on this column later this month. Jeff's next column will focus on what associations need their boards to become and will be posted in August.
About the author:
Jeff De Cagna FRSA FASAE, executive advisor for Foresight First LLC in Reston, Virginia, is an association contrarian, foresight practitioner, governing designer, stakeholder and successor advocate, and stewardship catalyst. In August 2019, Jeff became the 32nd recipient of ASAE's Academy of Leaders Award, the association's highest individual honor given to consultants or industry partners in recognition of their support of ASAE and the association community.
Jeff can be reached at jeff@foresightfirst.io, on LinkedIn at jeffonlinkedin.com or Twitter @dutyofforesight. Please also follow Foresight First LLC on LinkedIn at foresightfirstonlinkedin.com.