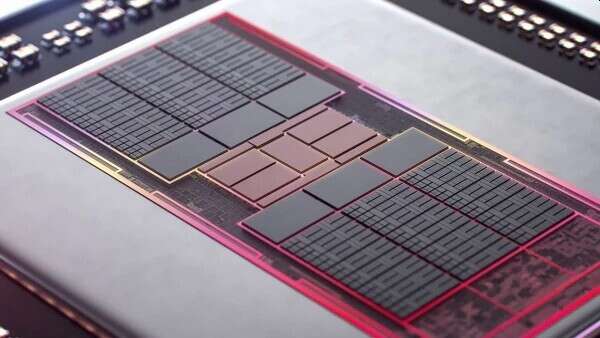 Chip-maker AMD may be preparing to drop some serious information about the upcoming third iteration of its temporal upscaling technology, Fidelity FX Super Resolution 3, or FSR 3, at the upcoming Games Developer Conference, (via PCGamesN).
Temporal upscaling, in short, renders a game at a lower resolution and then upscales it to a higher resolution (often with the help of AI/machine learning). When it's working in ideal conditions, this will let you play a game with more of the most eye-popping effects turned on without tanking your frame rate down into the single digits. Nvidia's RTX cards have their own temporal upscaling tech, called Deep Learning Super Sampling, or DLSS, which is also in its third iteration.
AMD first talked about FSR 3.0 when it released its Radeon RX 7900 XTX and Radeon RX 7900 XT cards last November, where it said that FSR 3 would appear sometime this year. One of the highlighted features at the time was Fluid Motion Frames, which the company said could give games up to a 2x frame rate boost.
While AMD rules the console world, supplying chips to both Microsoft and Sony, Nvidia has been the top dog in the PC gaming space for some time in both performance and sales (with a premium price to match). FSR 3 could give a performance boost to owners of AMD's latest generation of graphics cards, though, and make the cards more attractive to buyers hoping for an Nvidia price drop.
AMD's GDC session will "include an exciting peek of new FidelityFX technologies that will be available soon." The presentation is scheduled for Thursday, March 23, at 10 AM PT / 1 PM ET, with AMD's FSR SDK architect and software lead Jason LaCroix hosting.
As this is a presentation for game developers, it will likely be low on graphics and high on graphs. One thing that separates FSR 3 from DLSS 3 is that Nvidia's offering depends on the Tensor cores in its RTX cards, as it makes heavy use of AI to augment the temporal upscaling. AMD's FSR technology has thus far avoided using AI, and has made a big deal out of FSR being mostly GPU-agnostic--a contrast to Nvidia's proprietary tech--so it's unclear whether AMD will bring the RDNA3-powered RX 7900 cards' AI cores to bear with this technology.