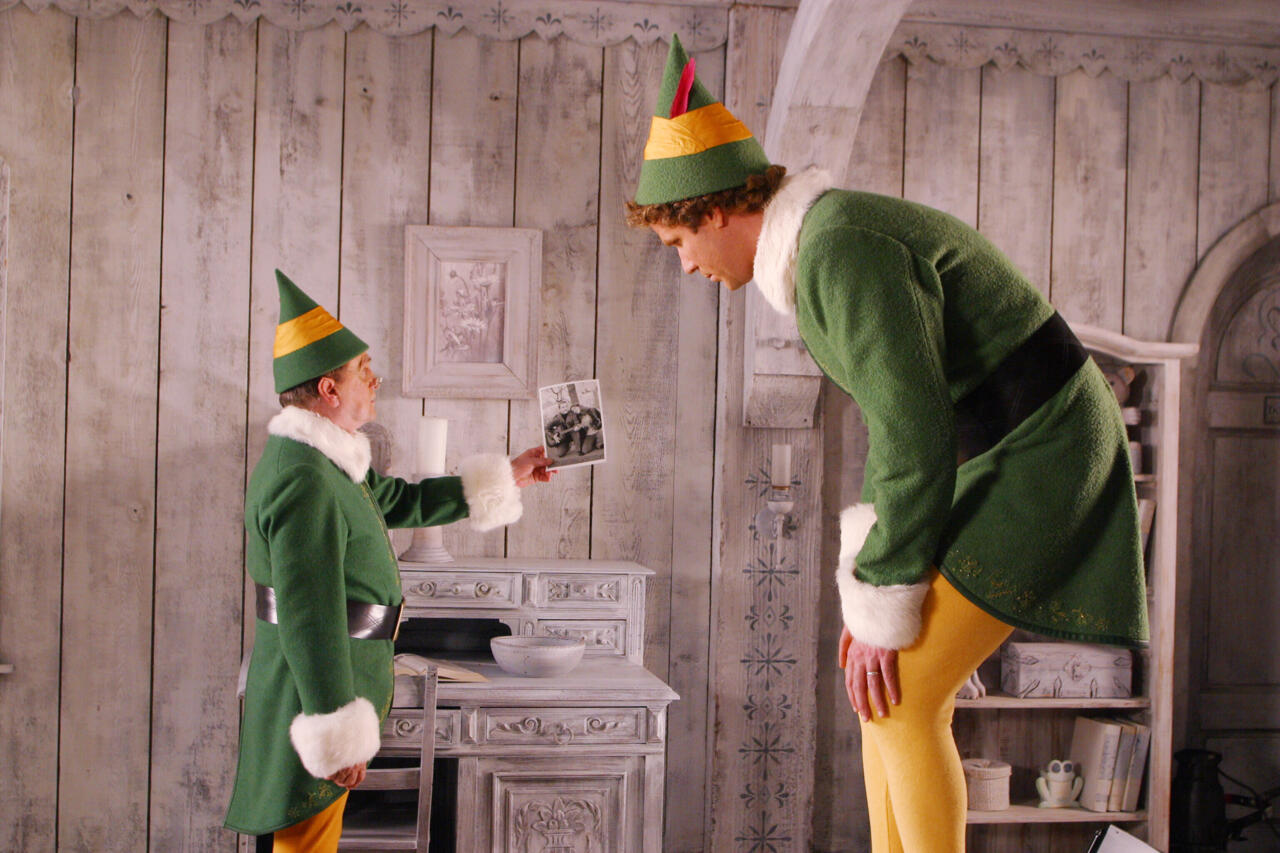 The products discussed here were independently chosen by our editors. GameSpot may get a share of the revenue if you buy anything featured on our site.
The Twelve Films To Watch On Christmas (Plus One)
There are tons of great Christmas movies out there. The trouble these days is that there are literally hundreds and hundreds of Christmas movies across streaming services thanks to the proliferation of Hallmark Channel-style holiday films. It's like looking for a pine tree needle in a haystack. Of course, that didn't stop us from wading into the pool to pick out some of the absolute best Christmas movies that are streaming right now so that you don't have to. This list features solid offerings from Disney+ and HBO Max, and Peacock even has a few. Netflix, Prime Video, and Hulu are all surprisingly unimpressive when it comes to holiday-themed movies that you'll actually recognize.
Another thing that raises the difficulty in finding good Christmas movies is that when you get to the kids section--where some of the very best movies in this category reside--it's filled less with kids' holiday movies and more with movies to make the kids watch while you're trying to keep them sane until it's time to open presents. These sections are jam-packed with Christmasless offerings like Sonic the Hedgehog 2, Minions, and things like that.
Of course, there's an audience for every movie. If you're over all the classics because you've seen them so many times, there are countless options available on nearly every streaming service with titles like "Love at the Christmas Contest" and "Single Bells." Peacock even has a Hallmark-specific channel if you want the authentic Hallmark Christmas experience.
But we want the classics. We want the ultimates. You'll certainly know at least some of these movies, but you might not know where to find them, so read on for our favorite holiday-themed movies and where you can watch them right now.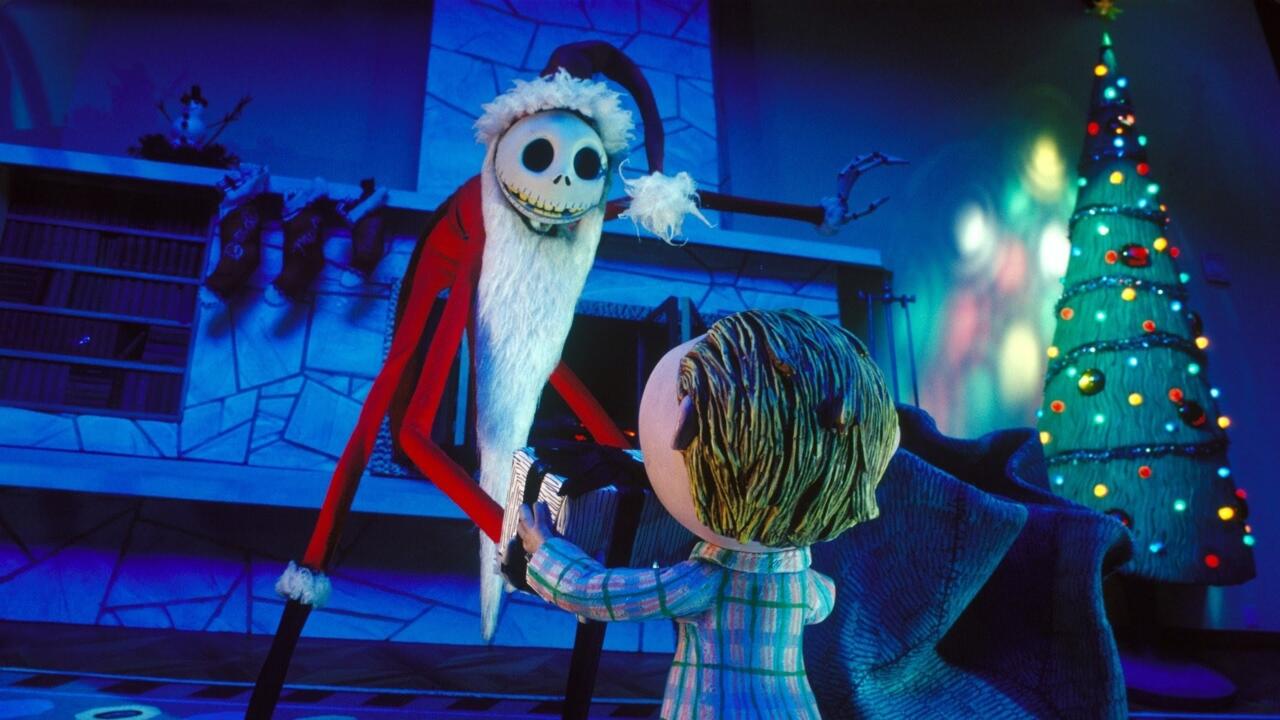 1. Nightmare Before Christmas (Disney+)
Is Nightmare Before Christmas a Halloween movie, or a Christmas movie? The answer is yes. It's both. This stop-motion animated movie, directed by Henry Selick and produced by Tim Burton, somehow captures all the spooky fun of Halloween while highlighting the specific magic of Christmas. It has gorgeous animation, legendary character designs, and a classic soundtrack by composer Danny Elfman. You'd be a fool to miss it.
2. Elf (HBO Max)
Is magic real? Is Santa real? Buddy the Elf sure thinks so, and he's traveled all the way from the North Pole to tell his long-lost father about it. Elf is everything you'd expect from a Will Ferrell comedy, but it brings all the themes of family, togetherness, and Christmas spirit with it.
3. The Muppet Christmas Carol (Disney+)
With so many versions of A Christmas Carol out there, how can you pick just one? The Muppets took care of that question 30 years ago with The Muppet Christmas Carol, the undisputed champ of Christmas Carol adaptations. Michael Caine plays Ebenezer Scrooge, and is surrounded by Kermit and Miss Piggy as the Cratchit family, Gonzo as the narrator, and Muppet ghosts of Christmas Past, Present, and Future, all ready to teach the crotchety old banker how to appreciate life.
4. How the Grinch Stole Christmas - (Peacock)
He's a mean one, Mr. Grinch. But at least he's not charging this year. If you're looking for a free holiday film fix, Peacock has a few offerings this year, topped off by the classic 1966 animated version of the Dr. Seuss story. It's still as enchanting as you remember.
5. Jack Frost - (Peacock and HBO Max)
The ice can be pretty thin in December, and you need to walk carefully. The same goes if you're going to put on a snowman-themed movie called Jack Frost and leave your kids alone to watch it. If you pick the one on HBO Max, you'll get the 1998 Michael Keaton movie about a man who, after being killed in a car accident, comes back as a snowman to make things right with his son. If you choose the one on Peacock, you'll get the 1997 movie about a snowman inhabited by the spirit of a murderous psychopath. Traumatize your children wisely, parents.
6. Home Alone - (Disney+)
8-year-old Kevin McCallister finds himself alone in his family's massive suburban home when they accidentally leave him home as they look to travel for a Christmas holiday away from home. Kevin thinks he's in heaven until a couple of bungling burglars decide to break into his home. Instead of hiding in a closet, Kevin draws up plans to defend his home and most likely cripple the burglars in the process. After you watch this movie, make sure to check out the Home Alone episode of Movies That Made Us on Netflix for all the strange details of how this movie got made, and then look up all the YouTube videos of doctors explaining why the Wet Bandits would've died after just a couple of Kevin's devious traps.
7. A Christmas Story - (HBO Max)
Home Alone isn't the only holiday flick with some wincingly painful moments. A Christmas Story is the simple story of a boy who wants to convince his parents to get him the ultimate Christmas present--a Red Ryder Range 200-Shot BB gun. A Christmas Story is filled with all of the awkward childhood Christmas moments adults will remember, and someone gets their tongue stuck to a metal pole. And when you're done watching it, make sure to check out the just-released sequel A Christmas Story Christmas, with most of the original cast returning.
8. Krampus - (Peacock)
If you grow up in secular America, your parents probably told you that Santa was watching to get you to behave. In more recent years, they may even have introduced one of the officers from the Santa Clause surveillance state secret police, Elf on a Shelf. What they didn't warn you about, though, is Krampus, a devilish horned figure who will punish you for your misbehavior rather than rewarding you for being good. When a young boy accidentally summons Krampus to his home on Christmas, his whole family is going to suffer the consequences.
9. A Very Harold & Kumar Christmas - (HBO Max)
Sometimes you don't want to deal with family on Christmas--you just want to get high and chill out. That's what A Very Harold & Kumar Christmas is for. Don't worry about the warm fuzzy feelings that come with holiday spirit, just the warm fuzzy feelings that come from your local dispensary.
10. The Santa Clause - (Disney+)
Everyone knows the classic Christmas rule, "if you kill Santa, you have to take his place." Tim Allen's 1994 family comedy puts the Home Improvement star in the big man's red suit via some suspect legalese and over the course of the next year he grows into the role, quite literally, helping restore his family's Christmas spirit. The movie spawned a pair of sequels and a new series, all of which you can also watch on Disney+.
11. Miracle on 34th Street - (Disney+)
Much like with Jack Frost, you have two choices here. Unlike Jack Frost, neither of them will traumatize any children. Disney Plus offers both the 1947 original film and the 1994 remake starring Richard Attenborough. Is he Santa Claus, or is he crazy? Unlike so many Christmas movies, Miracle on 34th Street leaves this question more or less up to the viewer to answer.
12. Polar Express - (HBO Max)
CGI is so good these days that we can often mistake it for the real thing--the uncanny valley isn't nearly as deep or wide as it used to be. When Polar Express came out in 2004, though, things were different. We were only up to the PlayStation 2 and the first Toy Story, and making convincing humans was still pretty much impossible. Polar Express is a fun movie, but it hasn't aged terribly well--be prepared for lots of dead eyes if you watch this one. Or you could just watch Chip 'n Dale Rescue Rangers on Disney Plus and let them make fun of it for you.
13. Love Actually - (Peacock)
This 1993 film was once thought of as a romance, but more recent years have reframed it in a very different light. Whichever way you want to watch it, you can have fun! From one perspective it's a story about an ensemble cast's romantic lives around Christmas time, which sounds nice. From the other perspective, it's about a bunch of guys making inappropriate advances toward women they shouldn't be pursuing and a woman telling a grieving widower to get over his wife the day after her funeral. It's that or romance.