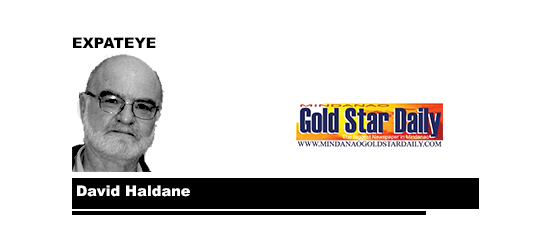 THERE was good news and bad news on our first return to Siargao Island in the wake of Typhoon Odette.
The bad news is that the storm devastated much of the island, including our little nipa cabin at Magpupungko Beach, now crushed by a fallen tree. The good news is that the typhoon also destroyed a hideous wall built by the local municipality which we'd been itching to tear down for years.
The obvious conclusion: nature's on our side—regarding the wall, anyway—and all that's left is the cleanup.
Everywhere else, the verdict seems similarly mixed; controlled chaos amidst signs of a burgeoning rebirth. General Luna's iconic Cloud 9 Pier, on which I proposed to my wife back in 2006, is literally gone with the wind. And all that's left of our favorite coffee shop is a broken and hollowed-out shell.
And yet all of it is regularly pierced by the sounds of hammers and saws. The pier, long a symbol of the island's many charms, is slowly being rebuilt. New lush growth is gradually replacing the vast swaths of jungle torn away by the furious wind. And tourists—including a growing stream of foreigners—are slowly reappearing.
There's also a sullen sadness running through this otherwise hopeful daily re-creation. The emerging salvation is still ragged and torn, not yet entirely whole. On our first day back, we learned that one of Ivy's cousins was feeling suicidal. Financially and emotionally drained by the pandemic and ensuing storm, she had come dangerously close to making a dramatic, if heartbreaking, exit.
But Ivy talked to her, as did many others. And two days later, the wayward cousin showed up at a family reunion bearing a tentative smile and ready, at least on that day, to march on.
There is still, of course, the lingering sadness of all that was lost. Like the open bamboo cottage, we built on the sand during our courtship so long ago. Here's how I described it in a 2015 memoir: "… on a stretch of white sand once owned by her grandfather, we built a crude wooden shelter with a heart carved in its ceiling to commemorate the day."
It was on the same trip that I proposed to my wife at the end of that famous gone pier.
For me, the main takeaway is the astounding optimism and resilience of these Filipino islanders, a quality for which they are widely renowned. Two years ago, early in the pandemic, I described what I perceived then as another Siargao paradise reclamation, inspired, ironically, by the absence rather than the presence of tourists.
"The water was as crystal clear as I'd ever seen it," I wrote. "Just beneath the surface, a swarm of green fish scurried about, while scads of purple crabs crawled past each other on the rocks overhead. But the telltale sign was the smell; instead of sunscreen, the tidepool now exuded the natural odor of, yes, the teeming reef that God had intended."
The other day we took another dip in that miraculous saltwater pond beneath the overhang called "squatting rock." The rebirth was still apparent, even with—perhaps partly because—of the gawking gaggle of newbies. "This island is amazing," a young visitor from The Netherlands enthusiastically proclaimed. "Everyone is so warm and welcoming. I love the way they smile."
And so it continues: overpowering the reckless pain and uncertainty, that legendary smile of resilient optimism still reigns. It's a smile from which all of us could learn.
(David Haldane's award-winning memoir, "Nazis & Nudists," is available on Amazon. A former Los Angeles Times staff writer, he is a journalist, author, and sometimes radio broadcaster currently dividing his time between homes in Joshua Tree, California, and Surigao City.)
Mindanao Gold Star Daily holds the copyrights of all articles and photos in perpetuity. Any unauthorized reproduction in any platform, electronic and hardcopy, shall be liable for copyright infringement under the Intellectual Property Rights Law of the Philippines.