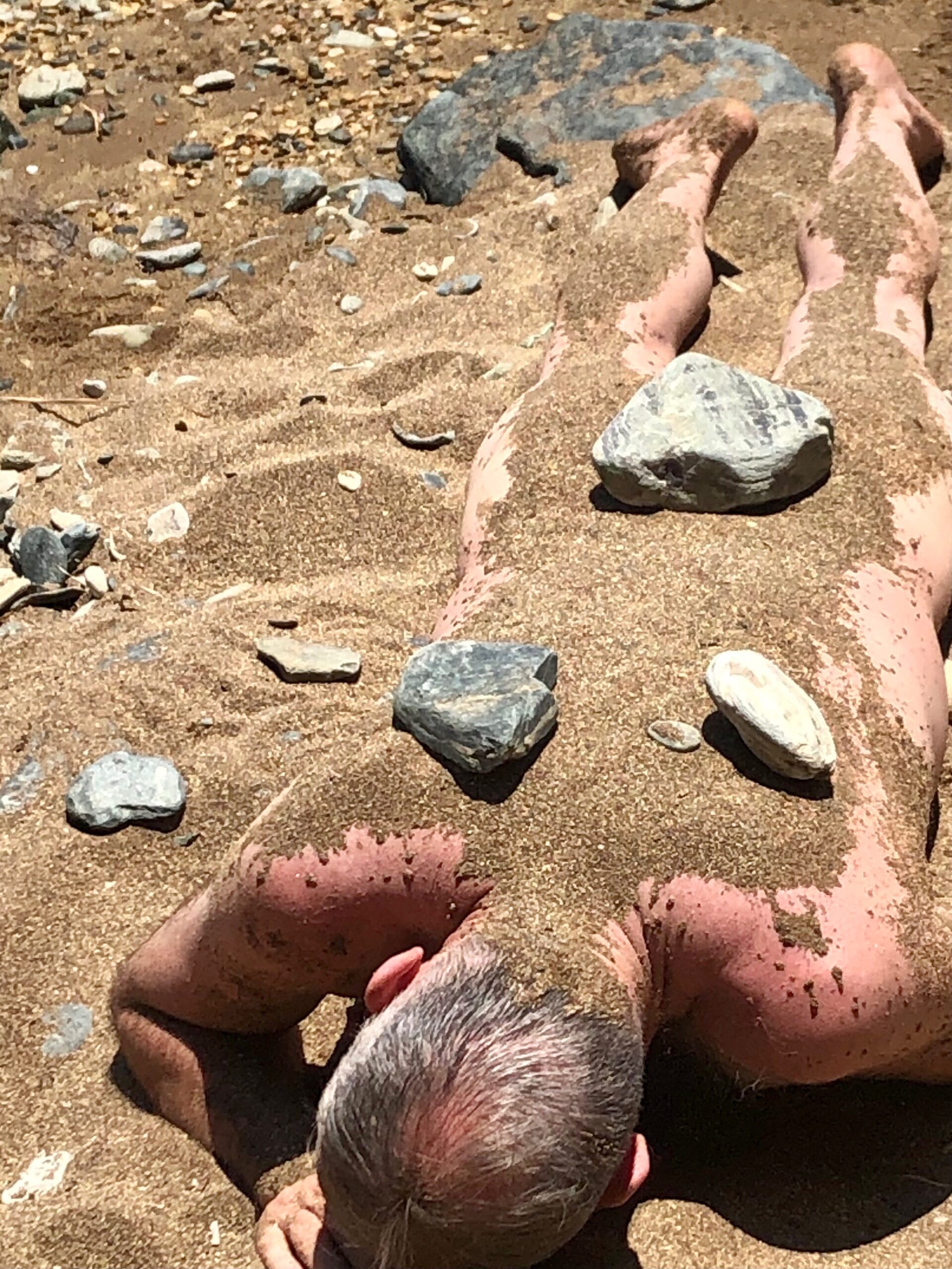 When Rockaway resident and performance producer Sasha Okshteyn launched Beach Sessions Dance Series in 2015, the program included classical ballet dancers on a waterfront stage. One early evening, a Parks Department vehicle cruised along the sand, collecting garbage. And then it stopped. The driver, enthralled by the scene, became the backdrop to the live performance. The crowd—random beachgoers and dance enthusiasts who traveled for this destination event—watched him watching.

This kind of engagement, or the euphoria of twirling teenagers and swaying elders, drives Okshteyn to bring free outdoor dance to Rockaway Beach. Her annual mission is also environmental. "If you see something beautiful on the beach, you might want to keep it beautiful. If art is being made and presented here, people coming back might protect this space that can host so many possibilities," says Okshteyn, a lifelong dancer who also surfs. She grew up in Williamsburg, Brooklyn, raised by a gallerist mother and artist father. In 2011, she earned an MA in Visual Arts Administration from New York University.
With the nonprofit Black & White Project Space as fiscal sponsor, this year's Beach Sessions is supported by the Robert Rauschenberg Foundation, the NYC Parks Department, NYPopsUp, Zoca Lotion, The Rockaway Retreat House, and The Rockaway Castle, among other organizations and donors.
Inspired by Creative Time's Art on the Beach from the late '70s—early '80s, the program is always evolving. In 2019, eight choreographers taught Voguing and other contemporary dance styles in free open classes at the Beach 97th Street boardwalk concessions. Adapting for the pandemic shutdowns of 2020, still focused on creating emotional connections through art, Okshteyn invited choreographers she admired to create dance challenges for TikTok at @beachsessionsdanceseries.

Among them was Moriah Evans, a New Yorker invited back this year as the sole choreographer for Beach Sessions' seventh season. For Evans' site-responsive work, REPOSE, 21 dancers wearing all green—a nod to Parks' Department uniforms—will travel a 1.4-mile span starting at Beach 86th Street and ending at Beach 110th Street over a six-hour span (1-7 p.m.) on Sunday, August 29.
From 6-7 p.m., David Watson—an experimental musician-composer who has previously collaborated with Evans—will combine his live bagpipe performance with processed field recordings from the beach, accompanied by musicians Sam Kulik and Ian Douglas-Moore. On recent visits to Rockaway, Watson was inspired by the surf and its periodic breaks against the flatness of the horizon. Sonically, he will play off that, integrating recordings of little hand bells rung by roving beach vendors selling ice-cold drinks. "It's almost subliminal," he says. "Most people don't notice the sound, but they know it, and if they're thirsty, they recognize it."
With an MA in Art History, Theory, and Criticism from UCSD, Evans is also editorial director for "Movement Research Performance Journal" and founder of The Bureau for the Future of Choreography—a collective that explores choreographic systems. Like Watson, she is inspired by the beach's geography and subtleties, referring to its "theater of the flesh."
"I'm interested in intersectional feminist spatial practice on a theoretical level," she says, "and I think about that a lot in my construction of the use of space." (In 1989, civil rights scholar Kimberlé Crenshaw coined the term "intersectionality" to address the overlap between social justice problems like racism and sexism.) "The beach is an interesting site to research those questions—people being in their bodies, taking time for leisure, or encountering the elements. The beach is a site of play, and dance is a study of bodies in play, with themselves and each other."
In co-developing a comic strip to accompany REPOSE (see page 12), Evans explored the idea that, in a sense, we are all doing dance activities at the beach, on display and in intimate zones. "It's a public space, but people give each other a lot of permission to do anything. We see each other. We look away," she says. "If people could consider what they're already doing to be an artistic act—if they decided to—that reframing of perception has a lot of social and political potential."
A Special "Thank You" Of School Supplies Give-aways"We Luv You" Group Removed 5,000 Lbs. of Debris Removed from Jamaica Bay ShorelineExchange of Energy