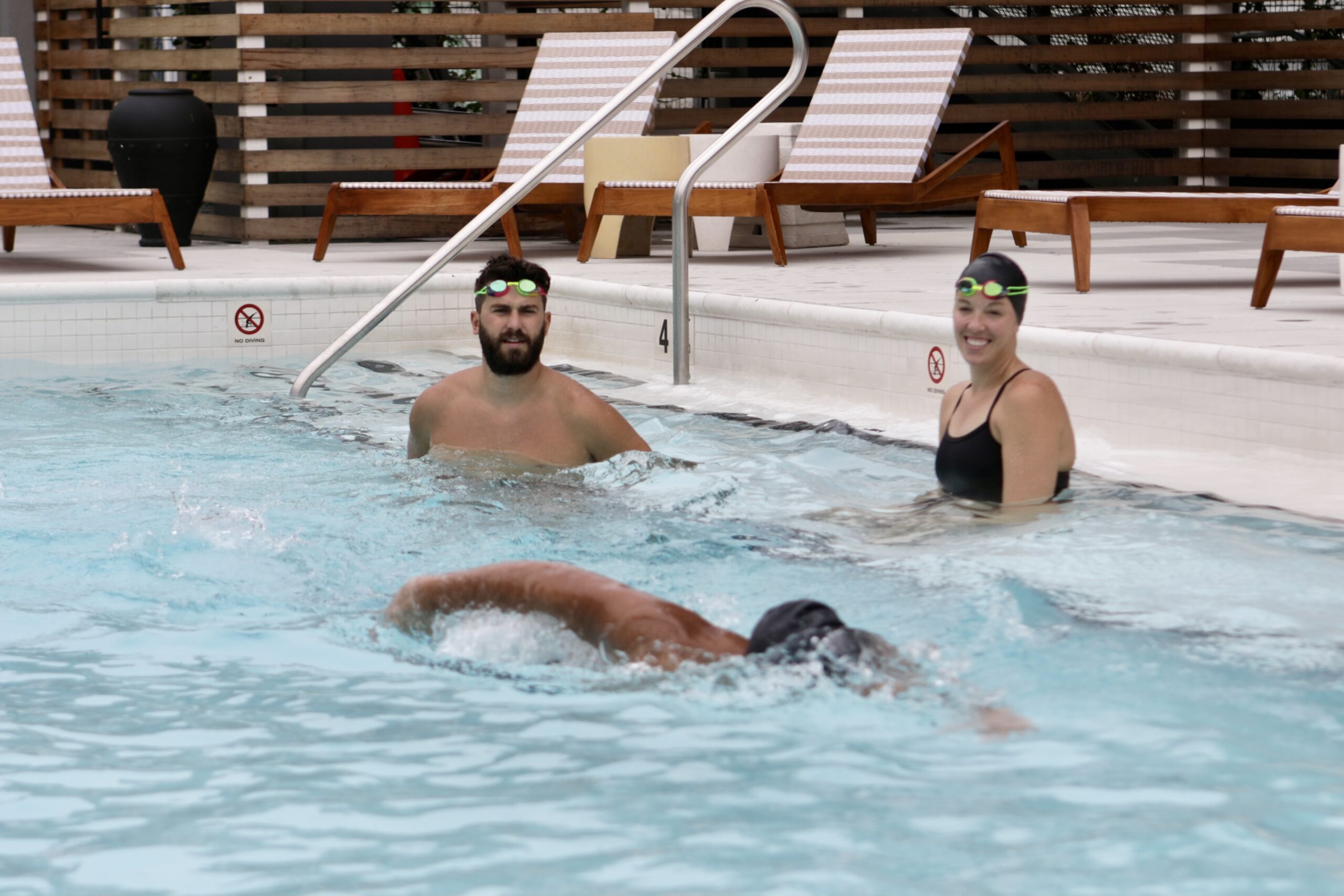 On a Tuesday morning in July, Alex Zablocki held up a coloring book map, orienting kids gathered poolside at The Rockaway Hotel to their whereabouts: halfway between the Atlantic Ocean and Jamaica Bay on a narrow strip of peninsula.

"It's important to know how to swim, because we're surrounded by water," he told the group. Zablocki, executive director of the Jamaica Bay-Rockaway Parks Conservancy (JBRPC), was a guest speaker invited by the hotel and Rising Tide Effect (RTE), its partner organization in launching a new Swim Initiative Program.
While swim safety is not core to JBRPC's mission, awareness of open spaces and improving access to our waterways are. "Learning to swim and knowing about riptides or other elements that can pose a danger in the water are at the foundation of enjoying our waterways safely," Zablocki said, aligned with the Swim Initiative's mission to reduce drowning risk in and around the Rockaways.
The program, which offers free monthly sessions at the hotel pool between June and October 2021, is designed to empower youths from under-served communities through swim instruction led by RTE founder Kate Krause. Lead sponsorship for the program is provided by 7G Foundation.
"We focus on having the biggest impact possible with the resources that we have," said Michi Jigarjian, managing partner and social impact officer for 7G Group and The Rockaway Hotel. Especially since Hurricane Sandy, functioning pools are scarce in Rockaway. So Jigarjian and colleagues began to ask: How can our pool affect change within this ecosystem? How can we propel people into a future professional path of lifeguarding while teaching swimming as a life-saving skill? This led the hotel to donate its pool space and partner with RTE in launching the program.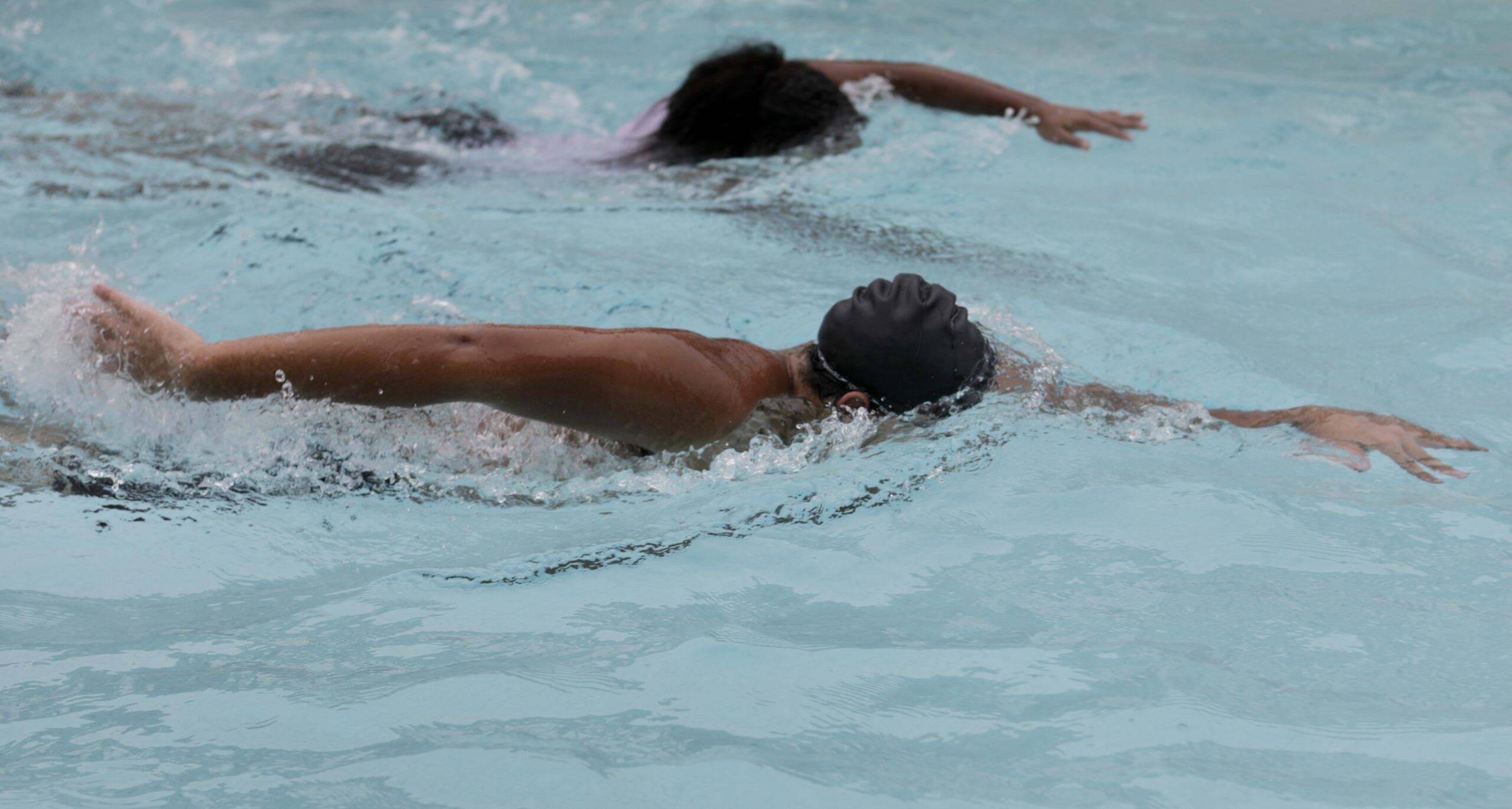 In addition to teaching critical skills, the Swim Initiative also promotes self-development. After each swim session, the group convenes around a hotel-provided meal to bond with each other and instructors, and to learn from mentors and guest speakers. In addition to Zablocki, these include professional athletes and Rockaway locals who used lifeguarding to launch their careers.
The Swim Initiative, launched in October 2020 through a pilot program for students from St. John's Residence for Boys, now serves children ages 9 to 14 from across the Rockaway peninsula. In partnering with the Broad Channel Athletic Club — among other nonprofits, city programs and community groups — it prioritizes participation by families who have experienced hardship in the last year, along with swimmers who live closest to open water.
According to the Centers for Disease Control and Prevention, drowning is the second leading cause of unintentional injury death after motor vehicle crashes. Children in Rockaway are at extra risk of drowning due to geographic, social, and economic factors. "Last year, at least seven [swimmers] were stolen by its sea. All were young, all were people of color," wrote New York Times Metro reporter Corina Knoll in June 2020.
Many organizations in and around Rockaway are rallying to address this crisis. In addition to in-water training, each group participating in RTE's initiative at the hotel will complete a dry lesson that includes a Water Safety Module developed by the local nonprofit Swim Strong Foundation, outlining safety precautions for ocean and bay access.
"The Swim Initiative is also partnering with multiple local surf programs that extend water safety and swim instruction training," says Krause. "Kids who learn basic but vital skills are more prepared for lessons with Locals Surf School, Black Surfing Rockaway, Laru Beya Collective, and other programs. Having this underlying knowledge quite literally opens up an ocean to them, where they can continue to grow and explore."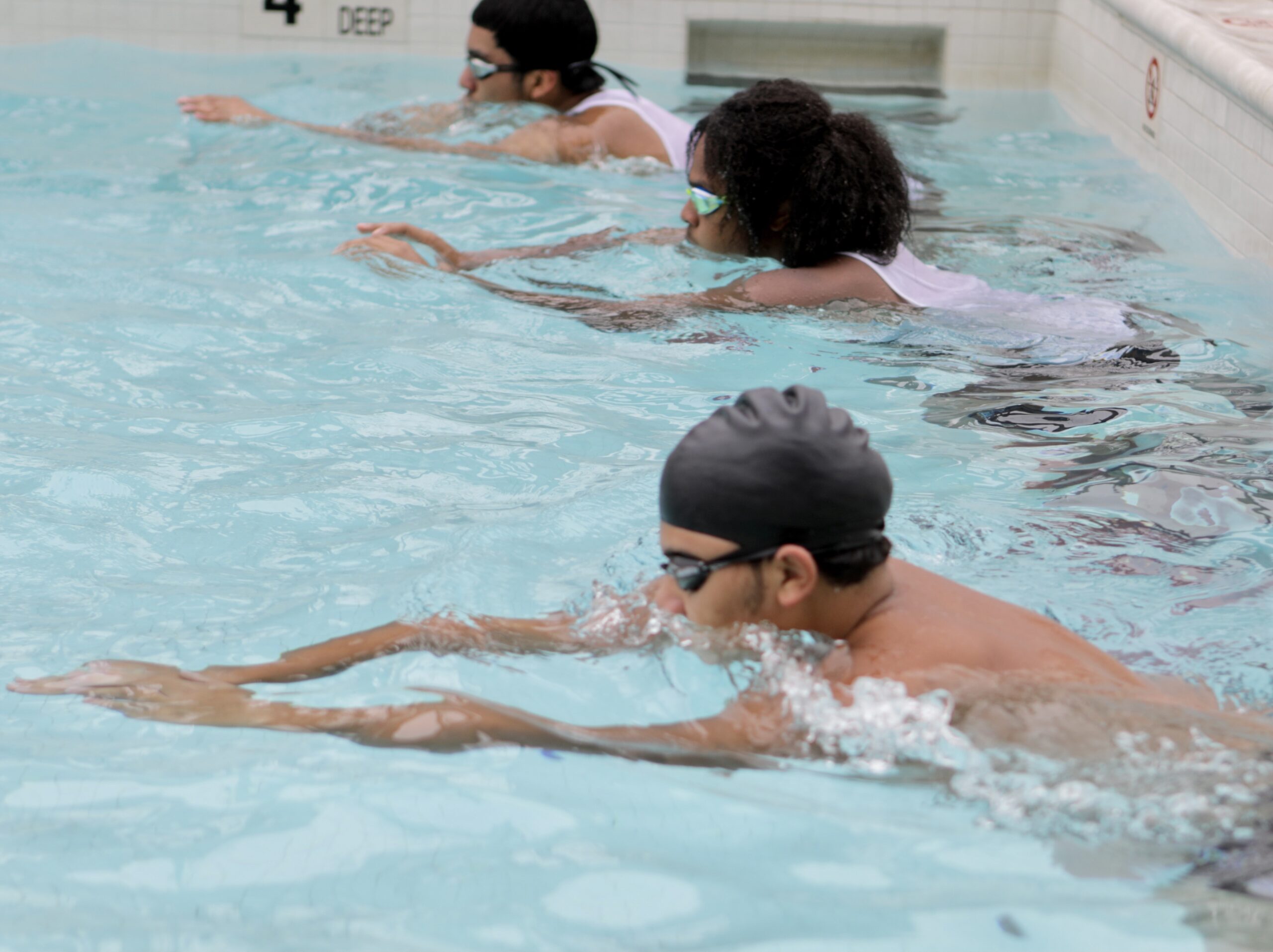 The Rockaway Water Safety Coalition — a collection of local groups, businesses and community members (including Laru Beya Collective, Rockaway Beach Civic Association, Rockaway Women for Progress, Fair Harbor, CB 14, The Heart of Rockaway, Jamaica Bay-Rockaway Parks Conservancy, Swim Strong Foundation, First Strokes, and Surfrider Foundation NYC) — is simultaneously rallying to mandate water safety instruction in schools to prevent drownings.
"Statistics show these tragedies disproportionately affect low-income and black and brown communities, and oftentimes are preventable when the right resources and education are made available to families," said NYS Senator Tim Kennedy, who has sponsored bill A.7734/S.7129, introduced by Assemblywoman Stacey Pheffer Amato (D-Rockaway Beach) and NYS Senator Joseph P. Addabbo Jr. (D-Rockaway Beach).
On July 12, Amato announced that the bill, which would create a New York State Commission to prevent childhood drowning, passed both the New York State Assembly and Senate. It now awaits the signature of Governor Andrew Cuomo before becoming law. Pheffer Amato has also introduced bill A.728/S.2207, currently in assembly committee, which would require water safety to be taught as a part of school curriculums throughout New York State.
Children local to the Rockaway peninsula have an elevated drowning risk due to their close proximity to the ocean, which becomes even greater when they swim outside hours with lifeguards on duty. Given local and national lifeguard shortages in 2021, as reported by The New York Post on June 26, water safety is an urgent issue. This month, the NYC Department of Parks & Recreation reported staffing 1,013 active lifeguards, down from 1,374 in 2019.
"Unfortunately, the ongoing COVID-19 pandemic has impacted our ability to hire and train as many lifeguards this year as we have in the past," Parks' press office told The Wave. While operating under city and state regulations that require a minimum of one lifeguard for every 50 yards of swimming beach, Parks has had to close some beach sections, in part because of staffing shortages.
(At press time, Local 508, the union for NYC Lifeguard Supervisors, did not reply to request for comment.)
Parks' Learn to Swim program, the city's largest provider of free swimming lessons, normally serves 30,000 kids annually, some of whom transition to working as lifeguards. This year, due to staffing levels, Parks had to cut the program.
Assemblywoman Pheffer Amato, who is collaborating with The Rockaway Hotel and RTE on community outreach, frames local activism around swim safety — ultimately uniting education, skill, pleasure, health and exercise, and workforce opportunities — as a small-town initiative with statewide and nationwide impact. In Rockaway, she says, "It's personal. The beach, the ocean — they're part of our lives. The benefits of exposing a whole generation to the water are so rich."
All photos by Jorge Marron (courtesy of The Rockaway Hotel) from The Swim Initiative's October 2020 pilot program for students from St. John's Residence for Boys.
A Life Well LivedA Young Man Making A Big DifferenceThe Irish Riviera