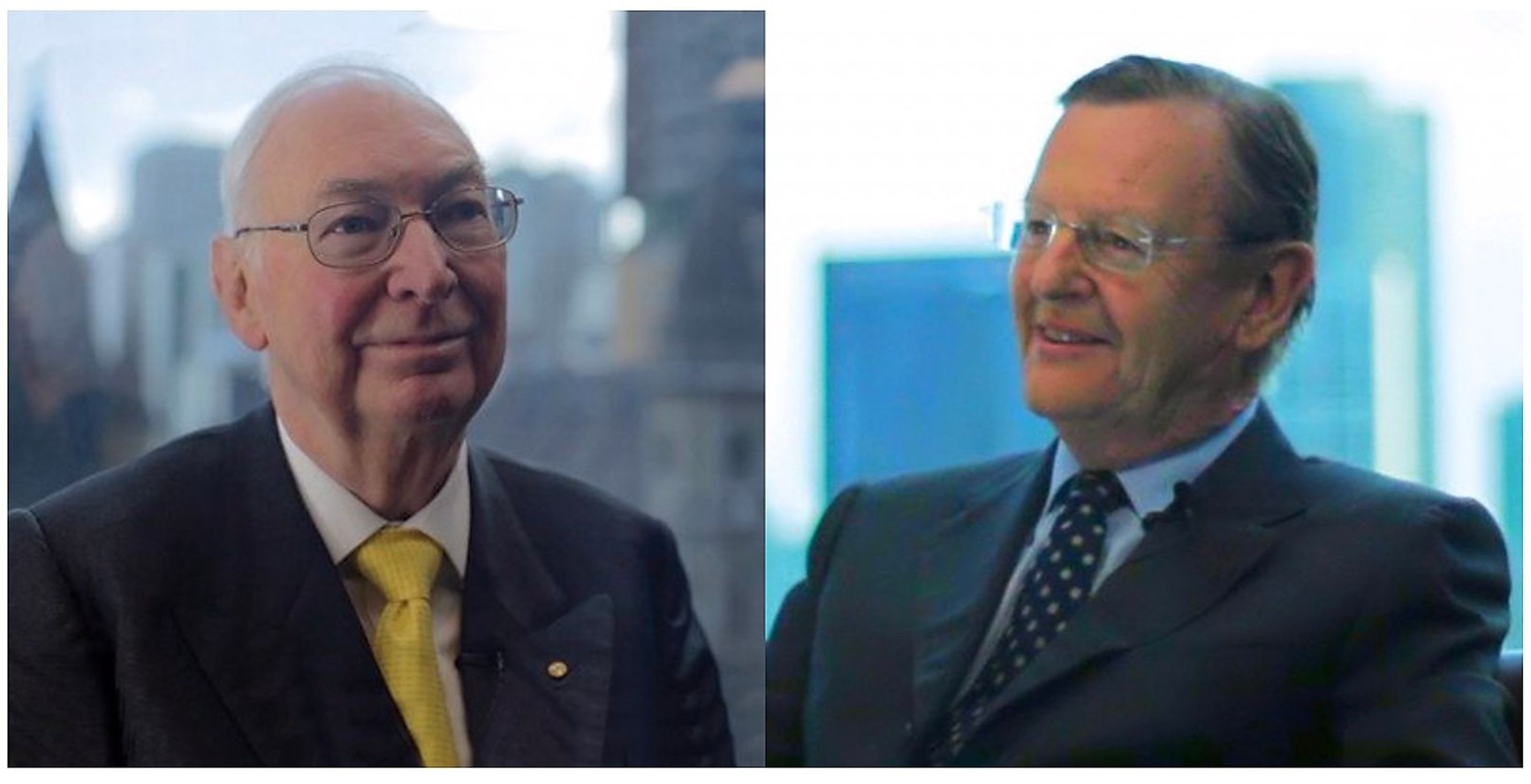 By Wilson da Silva
THE Labor Party calls them "the mates" - true believers steeped in Labor ideology and tradition.
The Liberals have them, too. They serve on the boards of right-wing organisations or obscure companies that make large contributions to party coffers.
They include some well-known members of the Melbourne establishment, including stockbroker Mr Charles Goode, mining executive Mr Hugh Morgan and Mr John Calvert-Jones, whose wife is Mr Rupert Murdoch's sister, Janet. Also found behind the scenes are Senator Richard Alston and party stalwart Mr Stanley Guilfoyle.
At the top of the tree is Mr Goode. He is a trustee of the Liberal Party, chairman and majority shareholder of Vapold Pty Ltd, an investment company that, according to Electoral Commission returns, has donated $600,000 to the party since the last election.
His fellow board members are Mr Calvert-Jones, who owns one-third of the company, and Senator Alston. Mr Morgan was a director for 10 years. Also on the board is the party's Victorian treasurer, Mrs Joy Mein. The company secretary is Mr Peter Poggioli, the Liberals' Victorian director.
Vapold is a company owned and operated by the Liberal Party.
Created in 1972, it owns the party's Melbourne headquarters in Exhibition Street as well as a number of assets, such as cars and some investments. Most of these, except for the property, were sold recently to make the $600,000 contribution.
Mr Goode is on the board of another investment company that has given large amounts to the party, the Cormack Foundation Pty Ltd. About four or five times a year, he and fellow board members Mr Guilfoyle, Mr Morgan and Mr Calvert-Jones meet.
Mr Guilfoyle has held Liberal executive positions since 1956 and his wife, Dame Margaret Guilfoyle, was a finance minister in the last Liberal government. Cormack donated $800, 000 to the party last year.
Mr Goode is a strong believer in free enterprise. That's why he has served as president of the right-wing think tank, the Institute of Public Affairs. On the board with him were Mr Morgan and Mr Calvert-Jones, the latter of whom is still on the board. Senator Alston is also a member.
Mr Goode is a respected figure in the world of finance, and chairman of the ANZ Bank. The ANZ Bank donated $171,000 to the Liberals, its only political donation since 1993. Mr Morgan is similarly respected as managing director of Western Mining Corporation, which donated $220,000 to the Liberal Party. It also donated $20,000 to the Labor Party. Mr Morgan was a founding member of the H. R. Nicholls Society, the organisation billed as representing the New Right.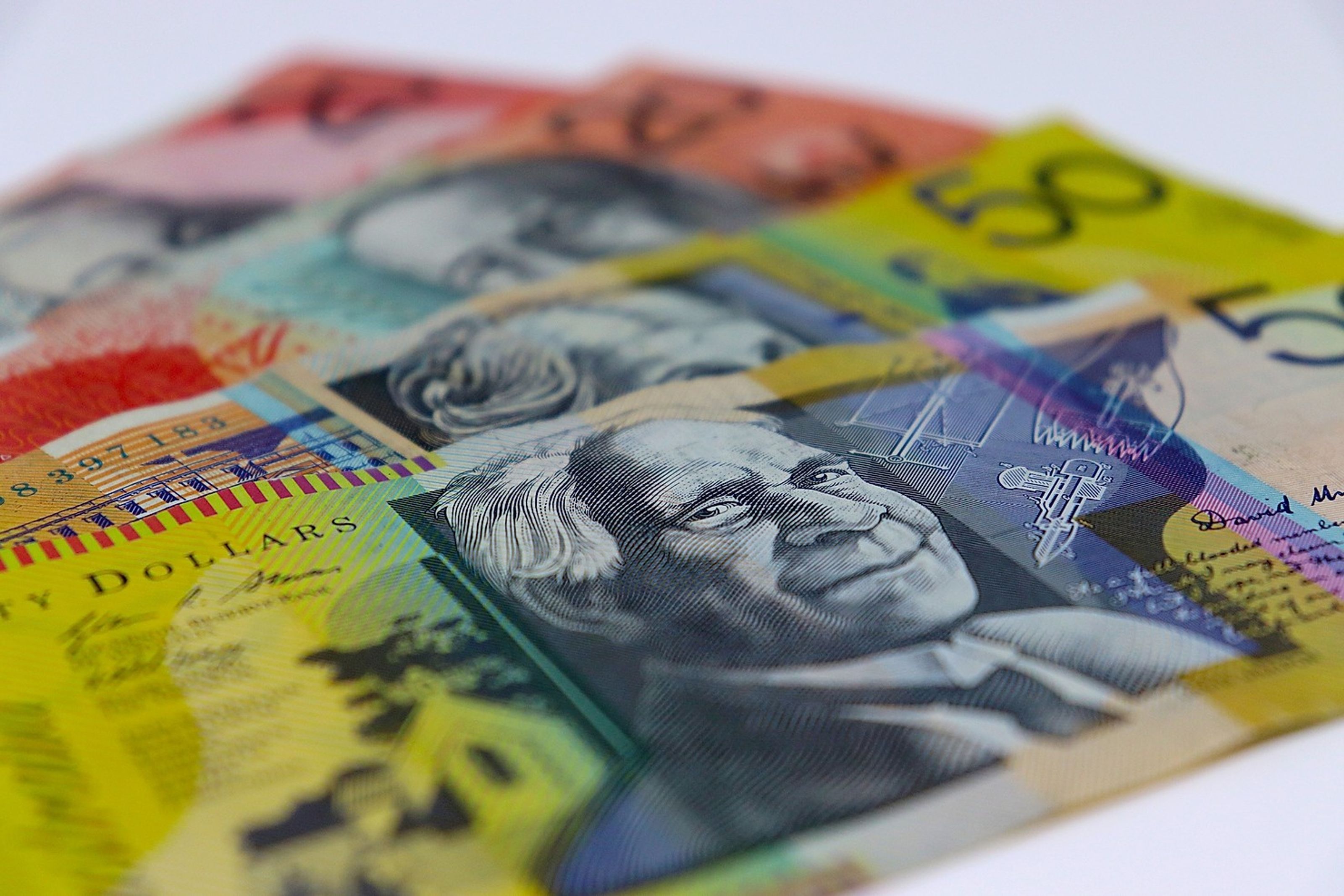 THE OFFICE TOWER at 101 Collins Street is home to some of the biggest financial firms in Australia. It is here, according to company records, you should find the Cormack Foundation. But if you visit its address, you find the law firm Blake Dawson Waldron.
Mr Leon Slade works for the law firm, and is Cormack's company secretary. "Look, I'm not trying to be funny with you. But you really ought to talk to Charles Goode," he said.
Mr Goode has offices 12 floors below.
Mr Goode says Cormack is completely independent of the Liberal Party, and was created to support free enterprise. "We've given from time to time to the Liberal Party; that wasn't our first contribution," he told The Sunday Age.
"Some of us have, from time to time, had some association with the Liberal Party. But that's not unusual, because we're like-minded in philosophy."
Ownership of the foundation, created in 1988, is split three ways between Mr Goode, Mr Morgan and Mr Calvert-Jones. It makes grants to "suitable organisations", mainly in Victoria.
It is classed as a "small" company under the new guidelines of the Australian Securities Commission, so it must have income of less than $10 million, and assets of less than $5 million.
Despite this, the $800,000 donation has not exhausted the foundation's kitty. And no, Mr Goode said, it is not a front for Liberal fundraising. Four doors down from 101 Collins is Seafirst Australia, a family trust run by Mr Calvert-Jones, former chairman of the Prudential-Bache broking house. He is also on the board of Crown Ltd, operators of the Crown Casino, along with Mr Ron Walker, federal treasurer of the Liberal Party.
"It does everything above board," Mr Calvert-Jones says of Cormack, immediately after shaking hands. "It pays taxes, lodges company returns. It is maintained in an independent fashion."
Its portfolio, which the four men manage voluntarily and for no fee, is made up of securities and bonds, but no property.
The profits go to "the causes", since it is a non-profit organisation.
WHO'S WHO IN THE LIBERAL MACHINE
LIBERAL PARTY
Charles Goode, trustee
Stanley Guilfoyle, official 1956-90s
Joy Mein, Victorian treasurer
Richard Alston, Vic president 1979-82
Petro Georgiou, MP, Vic director 1989-94
VAPOLD LTD
Charles Goode, chairman
Hugh Morgan, director, 1983-93
John Calvert-Jones, director
Joy Mein, director
Richard Alston, director, 1985-86
Petro Georgiou, secretary, 1989-94
CORMACK FOUNDATION
Charles Goode, director
Hugh Morgan, director
John Calvert-Jones, director
Stanley Guilfoyle, director
INSTITUTE OF PUBLIC AFFAIRS
Charles Goode, president, 1984-93
Hugh Morgan, director
John Calvert-Jones, director, 1987-94
Richard Alston, Member
ANZ BANK
Charles Goode, chairman
(company donated $171,000 to Liberal Party)
WESTERN MINING CORP
Hugh Morgan, managing director
(company donated $20,000 to Labor)
CORMACK donated: $800,000 to Liberal Party
VAPOLD donated: $600,000 to Liberal Party
WHO WAS CORMACK?
Sir Magnus Cormack
Former Liberal powerbroker and president of the Senate who orchestrated the party coup that installed Malcolm Fraser as leader in March 1975. He also delivered John Gorton the prime ministership in 1968 and helped him hold it in 1969 following a disastrous election result. A founder of the Liberal Party in 1945, he was a former Victorian president and vice-president and a fund-raiser. Served as Liberal senator 1951-53 and 1962-78. He died in November 1994, aged 84.