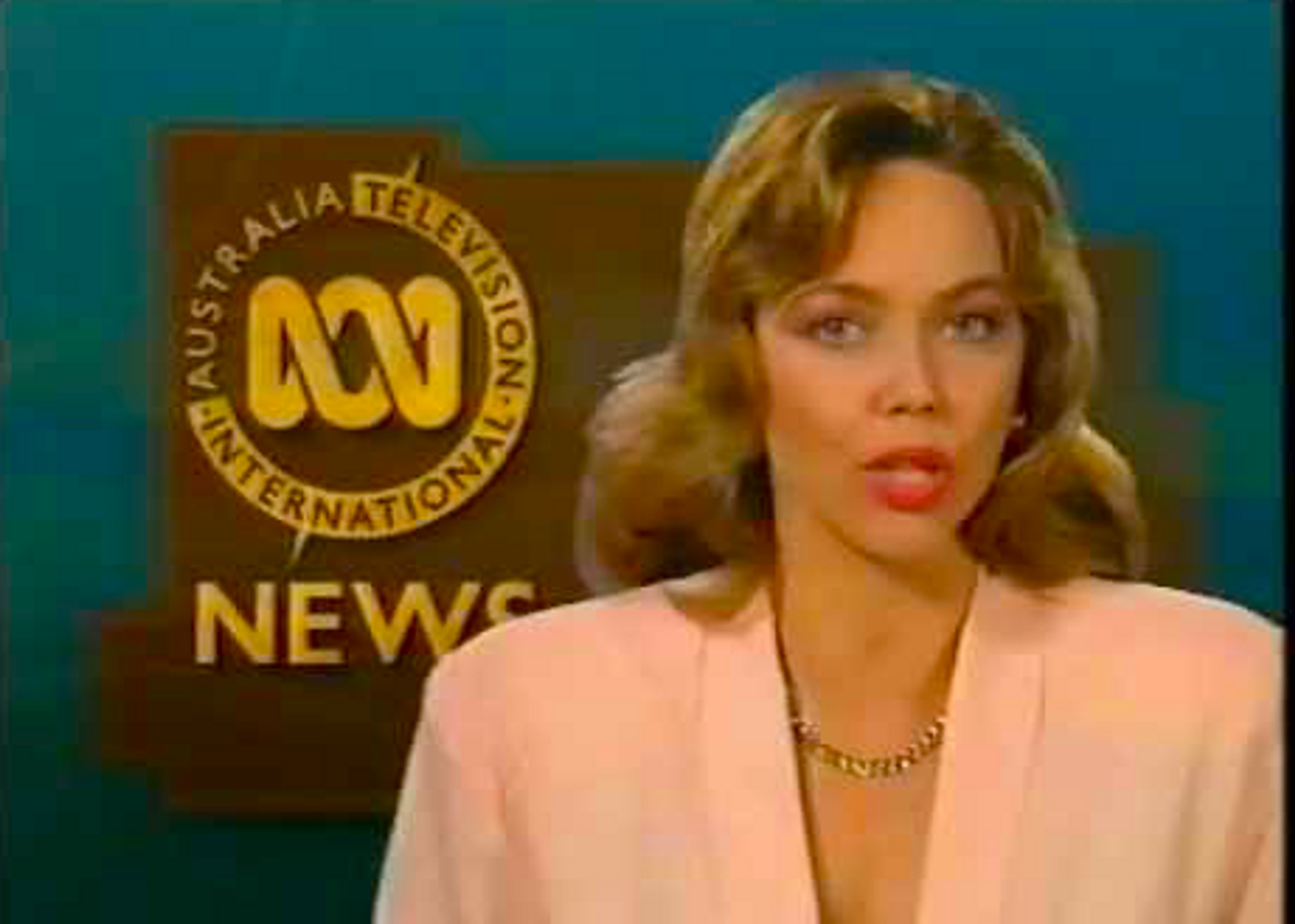 By Wilson da Silva
SYDNEY – A white-haired Anglo-Australian in his 50s reads the news in perfect Indonesian. Aborigines explain traditional music and art in English. An Australian reporter walks through a volcanic crater in the United States.
This is Australia Television, the satellite television service of the Australian Broadcasting Corp (ABC) now reaching about six million viewers in 15 nations across Southeast Asia.
Beaming into the region for the last 10 months, Australia Television (ATV) is part of Australia's effort to project itself and its culture into Asia.
"It is by international standards a very good service," ABC managing director David Hill told Reuters. "The kind of satellite television now in Asia is too Western.
"Look at STAR TV – it's showing two-year-old repeats of 'Lifestyles of the Rich and Famous'! We're offering a regional service with a focus on Asia...and we're progressively shifting the focus more and more to Asia."
Drawing on resources of the vast, state-owned broadcasting service, ATV broadcasts nightly news bulletins in Indonesian, Cantonese, Mandarin and English, as well as Australian-made drama, comedy, documentaries, language education and children's programmes.
ATV's news is largely produced in Darwin, Australia's northernmost city and closer to Singapore than Sydney.
Led by Indian-born Prakash Mirchandani, it reflects the modern ethnic diversity of Australia, employing Australian staff originally born in places like Hong Kong, Indonesia, Vietnam as well as Anglo-Australians and Aborigines.
It has nine correspondents in the region, from Tokyo and Beijing to Bangkok and Hanoi, and bureaus in Moscow, New York, Brussels, London, Berlin, Amman, Nicosia and Washington.
ATV editorial rules are sensitive to regional morals, banning nakedness in a sexual context or disrespect for national pride and national leaders.
Editors must avoid sensationalism in news, take care in showing social unrest or racial conflict, and be aware of religious sensitivities: for example, not broadcasting a cooking programme on how to prepare pork in the middle of the Islamic Ramadan fasting period.
Hill calls it more a case of sensitivity than censorship.
"We would, for example, have shown the Dili massacre on Australia Television," he said of the November 1991 shooting of Timorese civilians by Indonesian troops in East Timor, which Jakarta invaded in 1975 and has since occupied.
Although created in February with Australian $5.4 million (US$3.6 million) of government funding, it is a commercial enterprise which does not charge to receive the service but generates revenue through advertising.
Hill says ATV's annual costs are so low it expects to break even by late 1994 and start making a profit soon after, something he says his competitors cannot match.
The uncoded signal is picked up using satellite dishes ranging from two metres (6.5 feet) in size in nearby Indonesia to 3.6 metres (11.8 feet) in faraway southern China.
Dishes already atop hotels and apartment buildings can receive ATV in Indonesia, Brunei, the Philippines, Papua New Guinea, Malaysia, Singapore, Vietnam, Laos, Thailand, Hong Kong, Taiwan, Burma, Bangladesh, Cambodia and southern China.
Cable companies in the Philippines now capture ATV on dishes and rebroadcast the signal within the country on their own channel, while Singapore CableVision and IBC in Thailand use ATV's regional news service on their networks.
More than 700 hotels in the region have in-house cable television services piped into more than 250,000 rooms.
The reach of satellite television in Asia is expanding daily as personal incomes grow and appetites for varied programming expand as quickly as the region's booming economies.
Analysts say global television is only just beginning and is poised for explosive growth. But the skies above Asia are quickly banking up with satellite competitors.
The Hong Kong-based STAR TV, controlled by Australian-born Rupert Murdoch's News Corp Ltd, features Chinese and Western programming. It has expanded aggressively and already claims to reach 45 million viewers in the region.
Also in Hong Kong is Television Broadcasts Ltd or TVB, owned by local movie mogul Sir Run Run Shaw and Malaysian-Chinese tycoon Robert Kuok. It transmits in Cantonese and Mandarin locally and into China and Taiwan, where it is rebroadcast.
Then come the outsiders – Cable News Network of the United States, the U.S. movie channel Home Box Office and the U.S. sports channel ESPN.
Even the British Broadcasting Corp's World Service Television, said to reach about 100 million people worldwide, makes an Asian appearance on one of STAR TV's four channels.
"Everyone is working off potential audience," said ATV general manager Ben Hawke. "No one has strict ratings figures. No one knows who's actually watching what. "We've been very conservative i n our figures because we restrict ourselves to English-speaking households with (satellite) dishes."
"But dish numbers are not certain – in Indonesia, it's between 650,000 and two million. They're not sure."