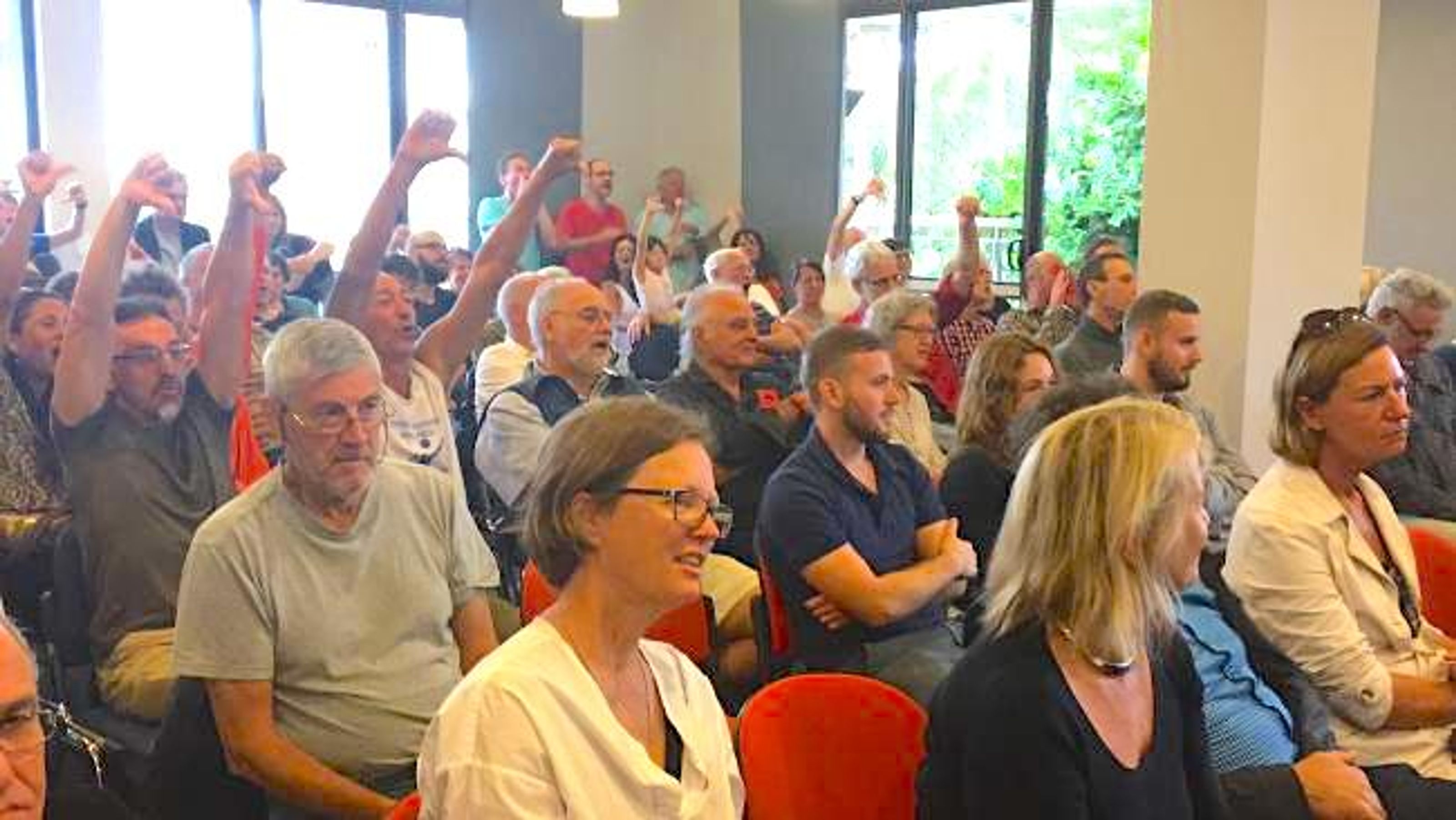 WILSON da SILVA
A PACKED gallery of more than 60 residents jeered, interrupted and abused aldermen for more than an hour at a Waverley Council meeting on Tuesday night
Amid howls of "Shame! Shame!" the residents, the majority from Henrietta Street in Waverley, attacked the Labor and Independent aldermen for refusing to accept without any alteration a recommendation by the council's traffic committee.
The committee report recommended that the trial traffic arrangements in place over the last 18 months be made permanent, in particular the partial closure of Henrietta Street. But the Labor aldermen, along with three Independents, refused to pass the full recommendation without receiving some feedback from the residents of other streets, who had also been part of the trial.
The Mayor, Alderman Barbara Armitage (Lab), told residents that their repeated interruptions were not doing their cause "much good".
"What have we got to do to make our cause good?" called one woman from the gallery. "Lie down and let you ride over us? We've had a long experience of being led up the garden path. We want a decision tonight."
To the jeering of the public gallery, Alderman Ted Plummer (Lab) moved that the council "state its intention not to re-open Henrietta Street to two-way traffic", and defer consideration until another consultants' report was drafted, addressing the
problems created by the trial for residents of other streets.
"There is no suggestion that this council re-open Henrietta Street," he said. "This paranoia is created by a minority group that is very vocal in pushing its barrel, but can't get the support of other residents at precinct meetings."
To cheers and applause from the gallery, Alderman Mike Danzey (Ind) moved an amendment calling for the council to accept the full recommendation, and declare that the re-opening the street would not solve the area's traffic problems.
"This is a change of direction at the twenty-third hour, and we are not the traffic geniuses to be making it," he said. "I would have thought that when an expert report advocates the permanent closure of a street, that we would accept that expert recommendation. If a consultant now comes and says we should open Henrietta Street to one-way traffic, that will only create a speedway."
Mr Danzey then launched an attack on an Independent alderman, Ms Meredith Symonds, whom he called a "Labor stooge". When the public gallery joined in the attack, the mayor adjourned the meeting for 10 minutes to restore order, and Mr Danzey went on to trade insults with Labor aldermen.
Later, Mr Danzey's amendment for the implementation of the report was lost 7-4, and Mr Plummer's motion, for deferral and further study, passed. Angry residents stormed out of the gallery hurling abuse at the aldermen.