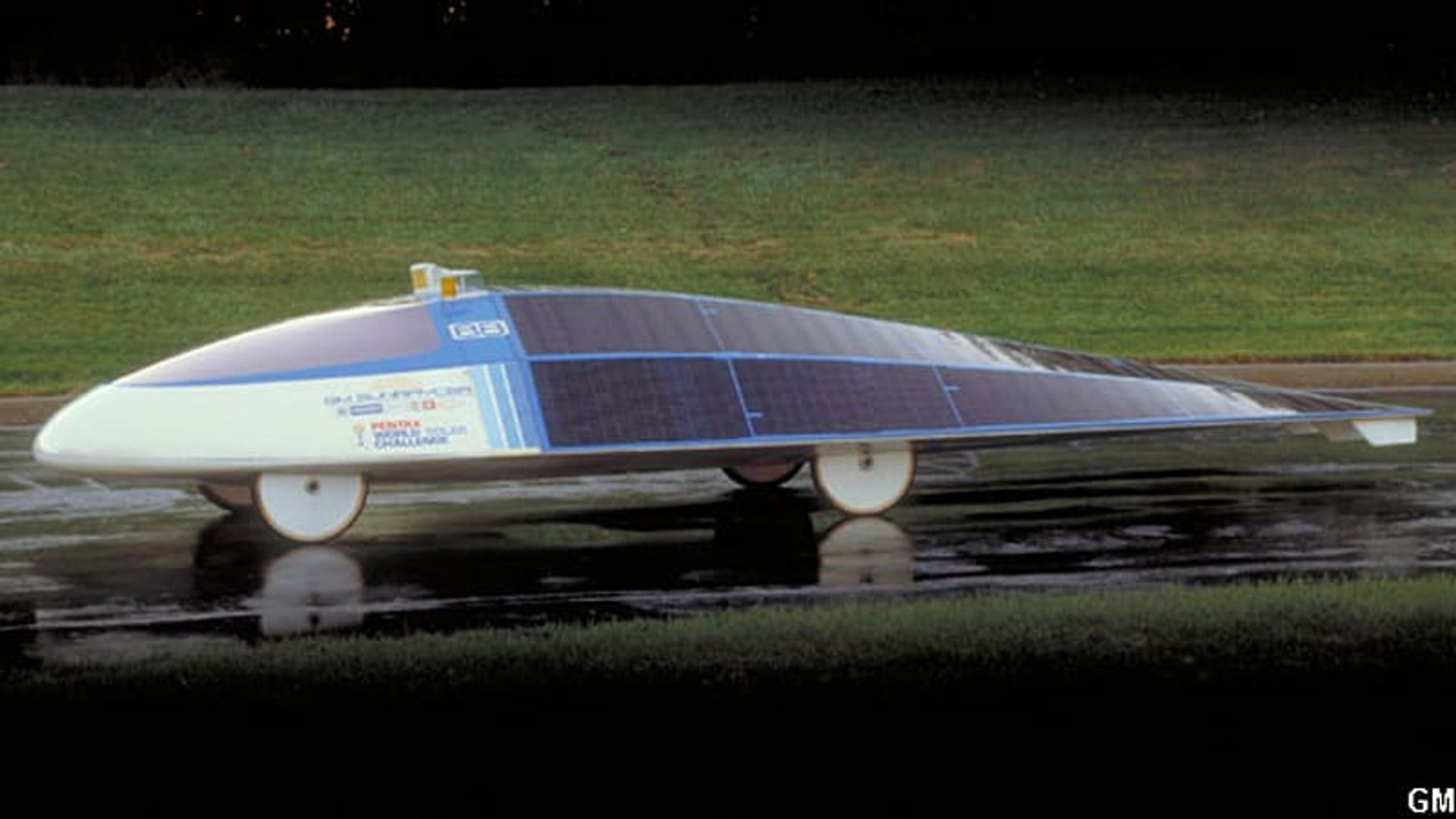 By Wilson da Silva
SYDNEY – A space-age flotilla of 36 bizarre cars will plunge into the heat and dust of the Australian outback on Sunday in a race across the continent powered solely by the sun's rays.
Considered the world's premier race for solar-powered cars, the second World Solar Challenge will pit some of the car industry's biggest manufacturers against each other and the elements in a battle to develop the car of the future.
Starting in Darwin, northern Australia, the cars will streak across 3,000 km (1,865 mile) of arid, largely flat country to the finishing line in Adelaide, the southern Australian city which is the annual site of the Formula One Grand Prix.
In the inaugural 1987 race, General Motors' (GM) cockroach-like Sunraycer car covered the distance in six days, on the solar equivalent of 23 litres (five gallons) of fuel, and finished almost a day ahead of its nearest rival.
This year's favourites are the Japanese with 11 teams, some of which may beat GM's 1987 record by a day, race officials say.
Car maker Honda Motor Co Ltd has entered a futuristic car with a carbon-fibre chassis and a 30-man pit crew. Battery maker Hoxan Corp has a 14-strong team, and both companies have two cars -- one for racing, one for tests.
Hoxan claims the world's most efficient solar battery, with a sunray to electricity conversion rate of 19.3 per cent.
According to participants, Toyota, Nissan and Mitsubishi have registered for the race under individual engineers' names or student groups.
Australia has 11 teams, mostly from universities. Other countries competing are the United States, Switzerland, Canada, Germany, Britain, Denmark, and New Zealand.
GM is funding three out of eight U.S. teams, almost all university groups which are expected to give the Japanese stiff competition.
Technological advances made in building the winning car in 1987 prompted GM to design the Impact electric prototype which it said it would look into mass producing within five years.
The Impact has a top speed of 160 km/h (100 mph), can reach 100 km/h (60 mph) from a standstill in eight seconds, and is able to travel more than 180 kms (112 miles) without recharging, GM says.
GM won in 1987 with an average speed of 67 km/h (42 mph), Ford Motor Co of Australia Ltd took second with an average of 45 km/h (28 mph), and third-placed Ingenieurschule Bien of Switzerland managed 42 km/h (27 mph).